Green Beauty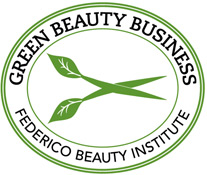 Federico Beauty Institute has pledged to reduce our impact on the environment by committing to conserving energy and water, reducing waste and pollution, recycling and purchasing recycled products, and implementing green building measures.
As part of that commitment, we have installed a solar panels array, ceiling fans, skylights, and use high efficiency lighting. Recycling bins are placed throughout the campus to encourage our staff, students & clients to separate & recycle as much as possible.
We are working with the Business Environmental Resource Center and the Sacramento Sustainable Business program to make more significant efforts to adopt environmentally friendly practices and conserve resources.
For more information on our Green Beauty Business initiatives, call 916-418-7223.
Get More Info…
If you're interested in learning more about Federico Beauty Institute and exploring whether this is the right path for you, fill out the form on this page to receive more information.
To speak with a friendly Admissions Advisor right away, give us a call at 916-418-7223.