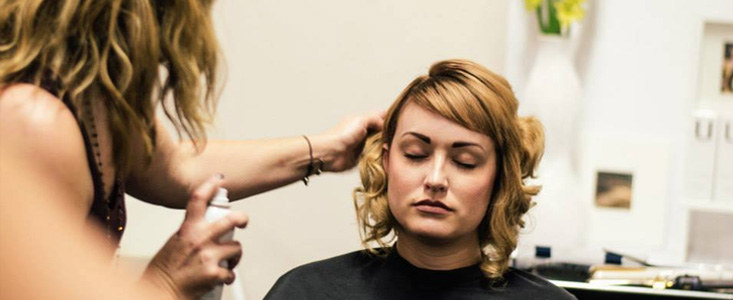 Hands-On Training, Practical Skills and Support to Begin a Rewarding Career as a Cosmetologist
Cosmetology professionals use creativity, personality and their own unique sense of style to connect with clients. Professionals in this field often become close friend and confidants (not to mention style gurus) for many of their clients, while providing hair cutting, coloring, styling and other services such as skin treatments, nails and make-up.
As a Cosmetology professional, you get to interact with a wide variety of people every day, and your work helps others feel great about themselves and the way they look. If you're a style-savvy, creative individual who likes working with people and is looking to enter an artistic, enriching profession, you could be well-suited to a career in Cosmetology.
Cosmetology Class Schedule:
Full Time   |  Tuesday-Friday, 9:30AM-5:30PM  (Duration: 12.5 Months)
Part Time  |  Tuesday-Friday, 5:30PM-8:30PM; Saturday, 8:30AM-5PM  (Duration: 18.5 Months)
Employment Opportunities for Cosmetology Professionals
Cosmetology can be a broad field. Individuals with proper training may be able to customize their careers to fit their lifestyle and interests. Cosmetologists often work as independent contractors and have the opportunity for flexibility with their work hours.
As a licensed Cosmetologist you're part of a diverse industry and can use your skills as a salon owner, stylist, product representative, image consultant and/or educator.
Take a look at some of the interesting environments in which you might pursue employment as a Cosmetology professional:
Beauty Salons
Barbershops
Department Stores
Hospitals
Spas
Resorts
Hotels
Experienced Cosmetology professionals may choose to own their own business.
Becoming a Confident Cosmetology Professional
The Cosmetology Program at Federico Beauty Institute provides the hands-on training, practical salon experience and guidance from working industry professionals that it takes to pursue a rewarding Cosmetology career.
In addition to over 65 years of educational experience, students in the Cosmetology Program at Federico Beauty Institute have the benefit of learning their craft through the world renowned Pivot Point International method.
Pivot Point's educational philosophy is based on the belief that hair design is an art form, with hair as the medium. This artistic approach guides students and salon professionals through the basic elements of design – form, texture and color. Students work through modules where technology, multimedia, and hands-on step-by-step practice are combined to fully develop and reinforce their knowledge.
Take a look at the important style skills included in this program:
Hair Sculpting
Hair Color
Texture
Nails
Skin
Design
Students in this program learn to think, see and create like a skilled professional.
On-the-Job Experience in a Real Salon
Successful graduates of the Federico Beauty Institute Cosmetology program enter the professional world with confidence after gaining practical experience working with real clients in the Federico Salon. You'll make a smooth transition from student to aspiring professional after working one-on-one with clients in a real salon setting.
State Licensure
Accomplished Federico graduates feel secure going into their State Licensure exams after receiving personalized coaching and exam preparation from industry professionals.
Flexible Scheduling
As a Federico Beauty Institute Cosmetology student you can choose from convenient day or evening & weekend classes. Balance work, family and other obligations with the career training you need to get ahead.
Funding Your Career Training
Financial aid is available for those who qualify. Career training is an investment in your future. A Federico Financial Aid representative would be happy to sit down with you to help you determine if you qualify for financial aid and help design a Financial Plan that works for you.
Is a Creative Career in Cosmetology Right for You?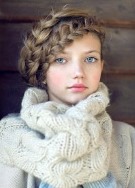 Find Out More…
If you're interested in learning more about careers Cosmetology, and exploring whether this is the right field for you, fill out the
form to receive FREE Career Information.
To speak with a friendly and knowledgeable Admissions Advisor from Federico Beauty Institute, call us at 916.418.7223