By: Melissa Federico, LE and Beauty and Fashion Writer
Now that the most joyful time of the year is over, it is all about new beginnings. Making a fresh start may be hard when your skin is suffering from the harsh winter elements – including dry, flaky and dehydrated skin. While we certainly can't take away all the stress and chilliness in the air, we can help you ring in the New Year by giving you expert advice and three easy ways to achieve lively, plump skin.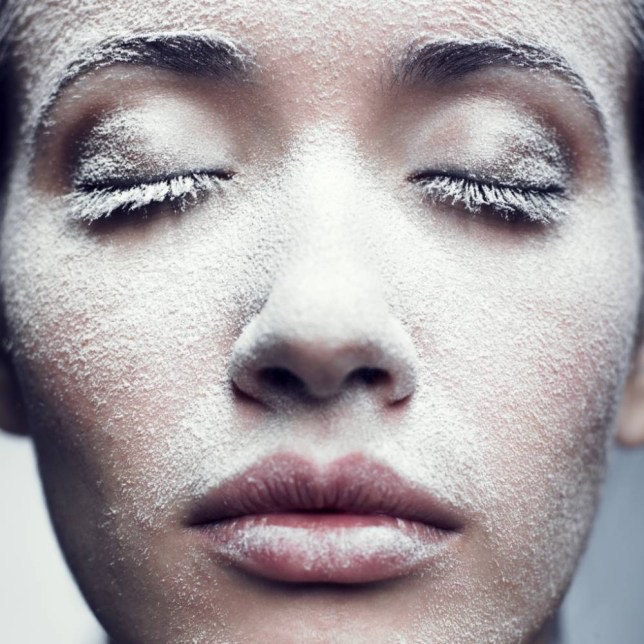 Exfoliate
May you have a prosperous New Year – and a luminous complexion when you arrive at the party on New Year's Eve. To banish the less pleasant side effects of winter skin, including itchy and flaky skin, it may take adding an extra step to your normal routine. Without a light exfoliation, moisturizers and serums will not be able to penetrate and hydrate the skin; this is why New York City dermatologist Shari Marchbein, M.D. recommends using light exfoliation from a gentle scrub.
Dr. Barbara Sturm Facial Scrub offers a gentle exfoliation from cellulose peeling particles that's formulated with moisturizing silk extracts, horse chestnut, and purslane to calm and reduce the visible signs of skin irritation. It's also free from other common irritants like fragrance, parabens, and mineral oils that may further aggravate winterized skin. Skipping harsh soaps and cleansers and incorporating this scrub twice weekly will help remove dead skin and leave a smooth base for your makeup. This will help bring in the new year with soft, smooth skin.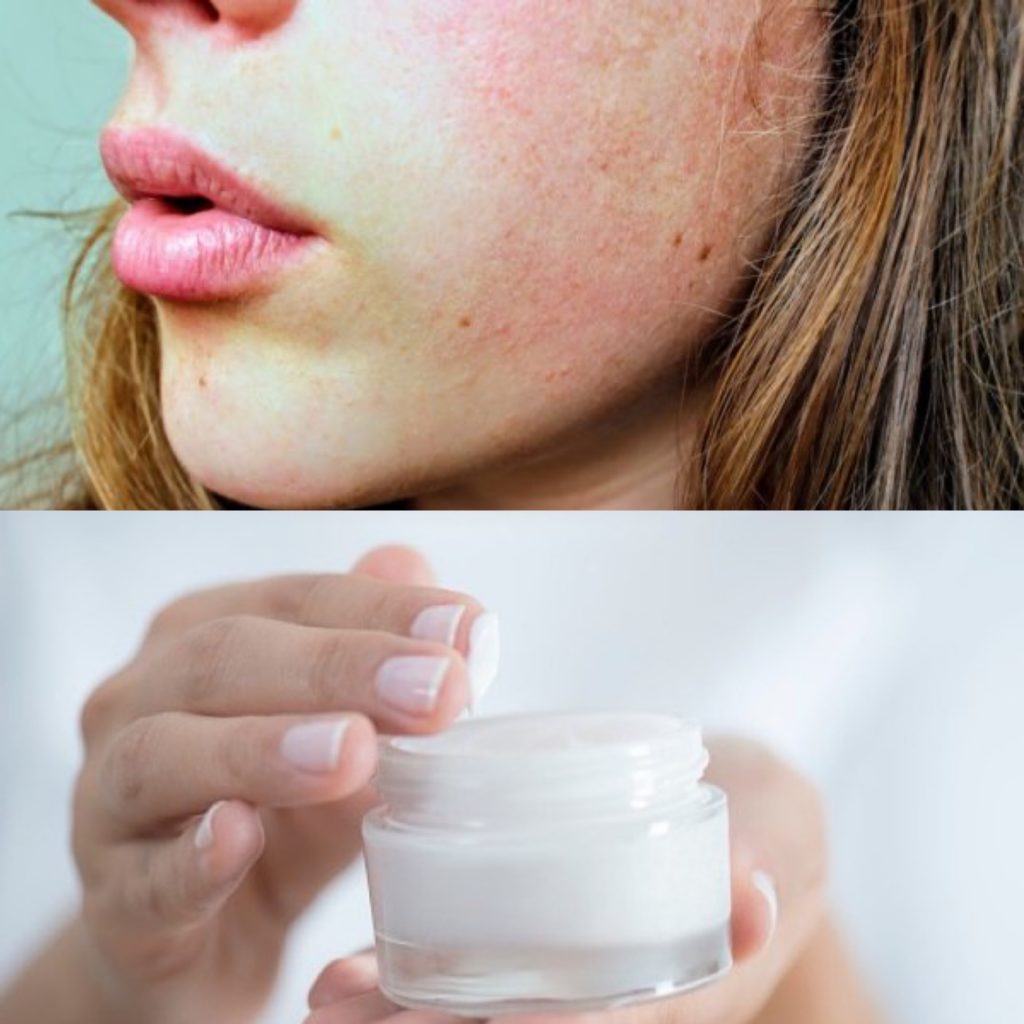 Maintain Hydration
A New Year also means another chance to get it right, but nothing may seem that way with red, cracked and irritated skin. Make a resolution to look for a cream rather than a lotion. Adding a heavier cream into your daily and nightly routine is your best bet for keeping skin from getting severely chapped in the frigid air, but you also need to be aware of the right ingredients.
Look for ceramides, dimethicone and humectants that hold moisture on the skin, such as hyaluronic acid and glycerin. Ceramides are particularly great for helping the skin's barrier from being broken down and balancing hydration. Image Skincare formulated the Vital C Hydrating Repair Crème to be a rich moisturizer that soothes dryness with a combination of ceramides and hyaluronic acid while also charging skin with reparative vitamins. Dimethicone offers protection that smooths lines and comforts dry, cracked skin. You can try out Crucial Moisture by Bioelements to strengthen and balance your complexion. If severe irritation is present, particularly around sensitive areas like the nose and mouth, Aquaphor contains glycerin to soften skin and prevent against further redness and irritation.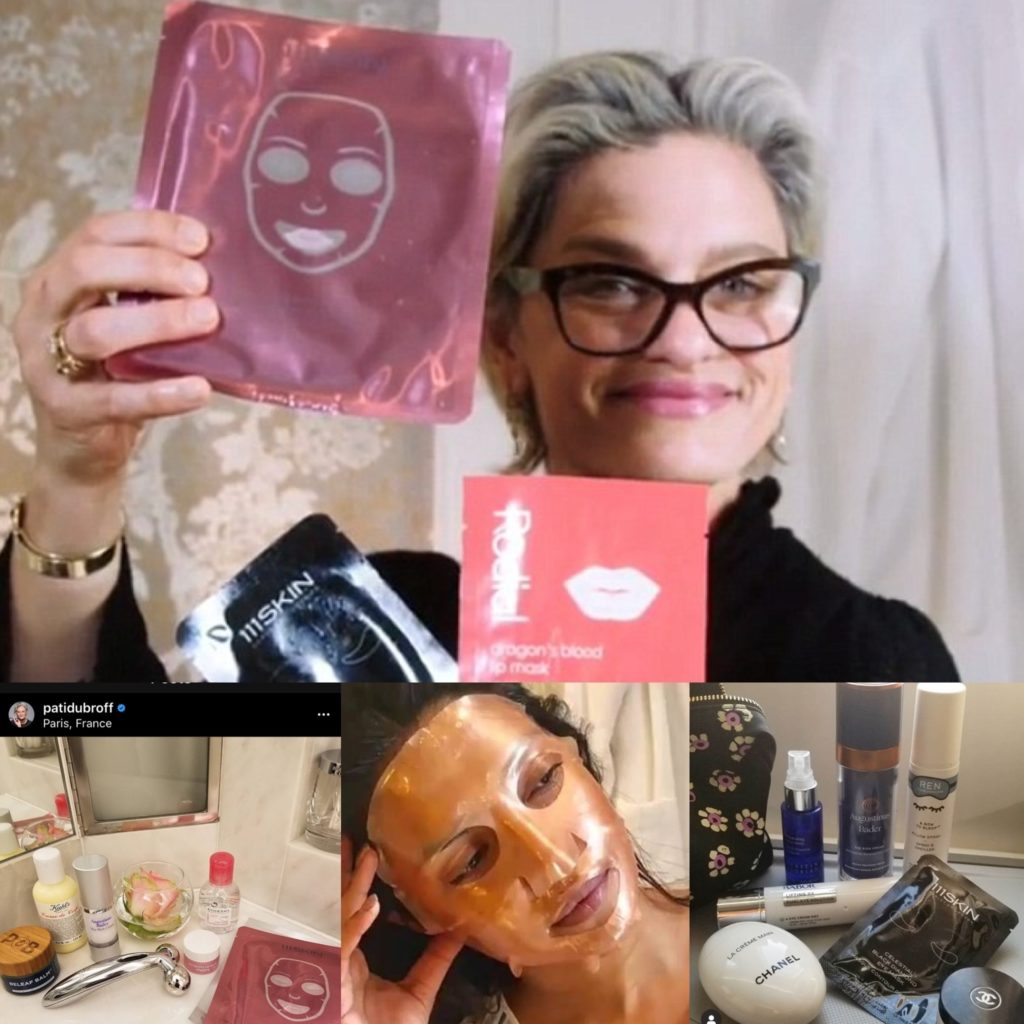 Instant Fix Mask
Cheers to the New Year – not to dry skin. It happens to us all when we are in and out of heated rooms and then exposed to the harsh chilly air outside. One quick fix for taking away the tight, irritated feeling is to infuse the skin with a hydrating serum. LA-based Celebrity makeup artist, Pati Dubroff, prefers to keep her client's skin plumped with a convenient sheet mask before makeup applications. "When the skin looks healthy and alive, any makeup you do will look even better. And it feels so good!"
Within minutes a sheet mask can improve dull and dry skin and also fine lines and discoloration. While they are easy enough to find, we recommend the Anti-Aging Hydrogel Sheet mask by Image because it stays in place and is filled with a synergistic blend of peptides, volcanic water and antioxidants. This one-step prep mask will help plump and rejuvenate skin for a dewy, luminous glow that will take your makeup look to the next level so you can arrive fresh faced to your next party.
It's cold outside, and while we're focused on bundling up it's easy to forget that you also need to bundle up on additional skincare items to help your complexion stay balanced. Look to the above ingredients and products to help banish the discomfort of the harsh elements and get on with your resolutions.
Additional sources: