About Federico Beauty Institute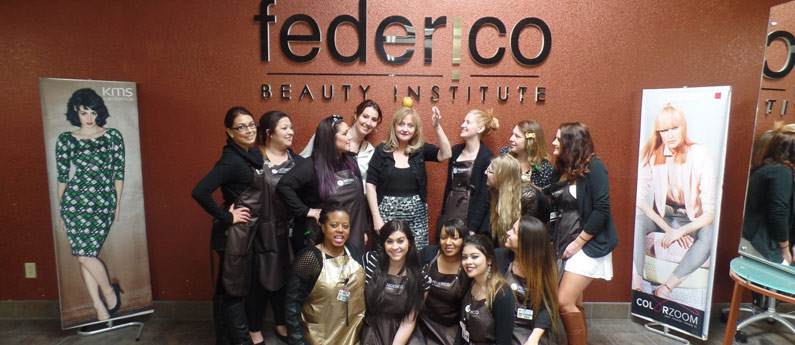 A Tradition of Family-Owned Beauty Training Success
Federico Beauty Institute is a third-generation, family-owned and operated beauty institution that continues its 70-year commitment to educating cosmetology and esthetic students. Our mission is simple. We hold the highest standards so we can produce future leaders of the beauty industry.
Our educator staff is comprised of professional tenured educators who motivate and mentor students to be the best they can be as beauty professionals! They teach methodology as well as hands-on training and stay on top of industry trends and changes through constant continuing education.
Federico is dedicated to providing students with the educational, professional, social and emotional foundation necessary to embark on a successful career.
Strategic Purpose Statement:
Federico Beauty Institute is a beacon of light that empowers our students and staff to develop personally and professionally. Our reputation is staked upon years of delivering on our promises and maintaining the highest of ethical standards while staying relevant and vital.
Core Values & Beliefs Statement:
We believe in developing our students personally and professionally. Our core values of honesty, integrity, and mutual respect pervade all interactions with students. In the students' brief tenure at the Institute we try to instill these values into them. Knowing that the students' journey continues once they leave our doors, we hope to provide them with the compass. By holding ourselves accountable to a high ethical standard we must lead by example, creating direction in this dynamic world.
Take a virtual tour of the school with Google Tour
Get More Info…
If you're interested in learning more about Federico Beauty Institute and exploring whether this is the right path for you, fill out the form on this page to receive more information.
To speak with a friendly Admissions Advisor right away, give us a call at 916-418-7223.