Creative Director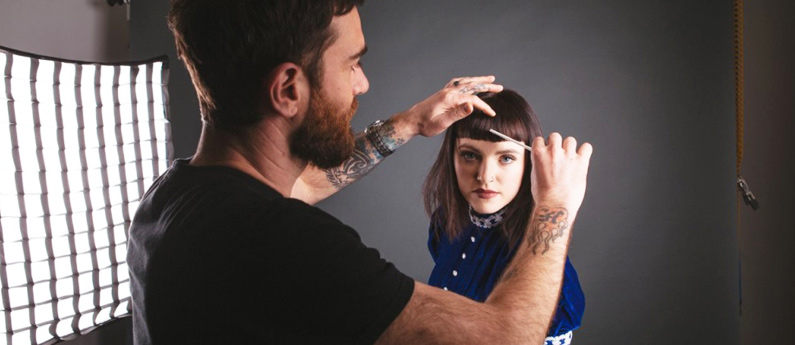 Adam Federico is a dynamic and forward-thinking innovator, who has played a meaningful role in the beauty industry for the last 20 years. He fuels his imagination with inspiration from raw, minimalistic design, natural elements and the juxtapositions found within each. Adam believes in working with the organic movement of the hair and employs a free flowing, yet structured technique to his craft.
About Adam
Adam J. Federico has found unparalleled success as a stylist, salon owner and trendsetter through a steady mixture of education and innovation. Upon earning his license through Federico Beauty Institute in 1996, Adam moved to Los Angeles to continue his advanced education at Vidal Sassoon and honed his craft in leading salons such as Carlton Hair International.
After conceptualizing and designing every detail of his new salon, Adam opened the doors to AJF on December 3, 1999. In the years since then, the salon has grown with a hand-picked selection of innovative and forward-thinking stylists.
A dedicated supporter of the Sacramento art and music scene, Adam and AJF constantly evolve infusing artistic culture into the salon experience. Hosting the works of local artists and partnering with community art and music education programs to give back, art awareness inspire Adam and the stylist team.
Get More Info…
If you're interested in learning more about Federico Beauty Institute and exploring whether this is the right path for you, fill out the form on this page to receive more information.
To speak with a friendly Admissions Advisor right away, give us a call at 916-418-7223.