Campus Amenities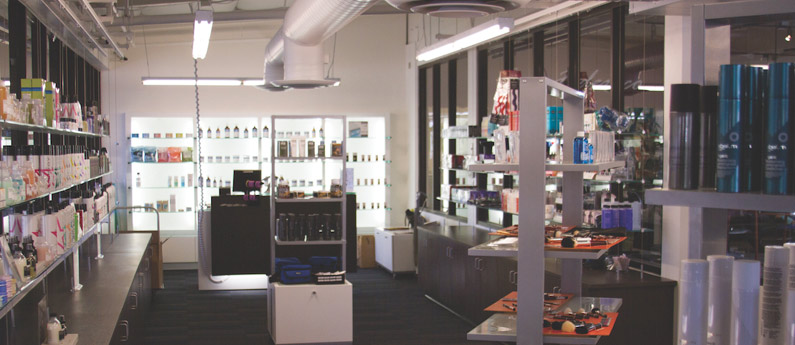 Beauty Boutique
Federico's Beauty Boutique is an on campus retail center that is a one-stop shop for our students, clients, and is completely open to the public! We focus on providing affordable indulgence to our customers, be sure to check out our monthly specials.
We proudly carry professional hair, skin, nail and product lines from these brands:
ESTHETICS
IMAGE
Wax Bare
Cirepil
Crown
COSMETOLOGY
R&co
Schwarzkopf
Artease
Mizani
Professional products available for purchase to licensees. We accept all major credit cards except American Express.
Hours of Beauty Boutique:
Tuesday, Wednesday, Thursday, Friday : 9:45 AM – 7:30 PM
Saturday: 9:00 AM – 4:45PM
Cafe Federico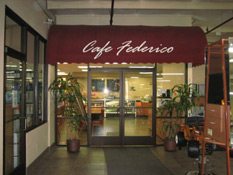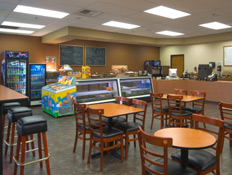 No matter what time of day – or what type of appetite – Cafe Federico can satisfy the hungry and quench the thirsty. In the morning, the scent of Temple Coffee and Espresso mingles with fresh breakfast pastries. Stop in for lunch for a daily special or choose from a variety of hot & cold sandwiches as well as soups and salads.
Contact Cafe Federico: 916.418.7239
Cafe Federico Hours:
Tues-Fri: 8:30am-8pm
Saturday: 8:00am-3pm
Get More Info…
If you're interested in learning more about Federico Beauty Institute and exploring whether this is the right path for you, fill out the form on this page to receive more information.
To speak with a friendly Admissions Advisor right away, give us a call at 916-418-7223.