The Federico Family
Taking on the family business was always welcomed by the Federico brothers. Each had the freedom to choose their own path, but because of a strong family bond and appeal to the industry, they chose the Federico Beauty Institute.
The Federico's are experts in the beauty industry and have played an important role in improving state licensing and education guidelines. They're also just as focused as they are fun! The Federico's are technical strategists, creative directors, designers, and managers, among other things. They love hosting events in the community, sharing industry knowledge, and helping their amazing students grow their careers.
The brothers are motivated to continue to respect the craft, inspire the community, and create new possibilities–these values allow Federico to not only continue to thrive but flourish for years to come.
Get More Info…
If you're interested in learning more about Federico Beauty Institute and exploring whether this is the right path for you, fill out the form on this page to receive more information.
To speak with a friendly Admissions Advisor right away, give us a call at 916-418-7223.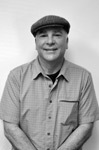 Gary Federico
Owner, Board Director
Federico Beauty Institute is Gary's work, life, and passion. Immersed in the family business since he was young, Gary often spent Sundays helping his dad where needed and hanging out in the halls of the school. This sparked his passion for the beauty industry and a desire to continue growing the family business that his father initiated. With the help of important connections within the community, Gary has watched Federico evolve into an institution that is on the cutting edge of education advancements and the zeitgeist of today.
Gary is committed to ensuring the students at Federico receive the most comprehensive and practical education. As an active member of the California Board of Cosmetology and Barbers, he has played a crucial role helping make significant changes to the state laws for barbering and cosmetology–to protect graduates and enable them to have a secure & fulfilling future in their chosen career. Thanks to Gary and the California Board of Barbering & Cosmetology's efforts, the state now provides official externships and job placement opportunities for students, as well as significantly reduced wait times for graduates to take their certification exams.
Gary continues to stay active in California's politics, giving a voice and promoting the protection of those working in the beauty industry, as well as promoting a comprehensive, meaningful education, regardless of the state of the industry or economy. Today, Gary enjoys helping his sons maintain and improve Federico's vision. He advises his sons as the Board Director.
"Love is something you do, not feel", is a quote Gary likes to remind himself of. He has dedicated his life to building a school that celebrates love and spirit for the beauty industry. This dedication has translated into a school that is at the forefront of career training, with programs that fully prepare their students for their careers.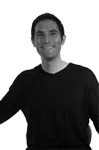 Jeremy Federico
President, Board Member
Jeremy is the President of Federico Beauty Institute and one of the third-generation Federico brothers to get involved with the family business. Like his father, during his youth, he spent many days in the halls of the school watching his family's vision come alive and grow into the cutting-edge facility it is today.
After spending the start of his career in the technology sector in the San Francisco Bay Area, Jeremy moved home to Sacramento to take on a leadership role at Federico. Since then, he has played a key role in building a strong sense of culture and community at the school. He's done this by hosting student events, community fundraisers, and creating connections with those in the community and throughout California.
By speaking with students, Jeremy aims to provide a school environment that inspires them–personally and professionally–and ultimately helps them thrive in the real world, making their education a positive and memorable experience.
As a Board Member, Jeremy plays a key role in making improvements to the training programs at Federico. He makes sure each student is given the meaningful education they need to succeed–with real-life practical skills and knowledge. Jeremy takes pleasure in the family business dynamic, especially spending time with family­­–his children are now making their own special memories in the halls of Federico. When not at work you'll find him building connection and memories with his daughters and friends.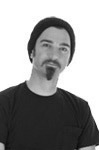 Adam Federico
Creative Director, Board Member
Adam is a dynamic and forward-thinking innovator, playing a meaningful role in the beauty industry for the past 20 years. He fuels his imagination with inspiration from raw, minimalistic design, natural elements, and the juxtapositions found within each. Adam believes in working with the organic movement of the hair and employs a free-flowing yet structured technique to his craft.
Adam has found unparalleled success as a stylist, salon owner, and trendsetter through a steady mixture of education and innovation. Upon earning his license through Federico Beauty Institute in 1996, Adam moved to Los Angeles to continue his advanced education at Vidal Sassoon and honed his craft in leading salons such as Carlton Hair International.
Adam created and opened AJF salon in 1999. It was a creative sanctuary for innovative and forward-thinking stylists. After 20 successful years, Adam stepped back from the day to day of salon operations. He took a role with the manufacturer R&CO, and travels across the nation as the VP of Creative Development, embodying his personal mantra, "evolve or dissolve."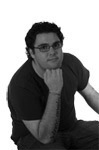 Joe Federico
Financial Aid Director, Compliance Director, Board Member
Joe is the Chief Financial Officer for Federico Beauty Institute and one of the third-generation Federico brothers involved in the family business.
Proud of how far Federico has come over the past 70 years, Joe believes Federico's best days are still yet to come. By staying on top of the marketable skills taught, and continuously making improvements to enhance the school's community, Joe endeavors to make the Federico experience the best it can be.
Dedicated to making the Federico education indispensable, regardless of changes to the political and economic spectrum, Joe promotes and enforces skill-based knowledge alongside real-life experience. He believes students get the best education when the school and programs are continually evolving and aligning themselves with the real world and state of the market.
Joe sat on the California Board of Barbering and Cosmetology and remains an active member of the American Association of Cosmetology Schools and the California Association of Financial Aid Administration. When not working, Joe enjoys spending time with his children and cooking delicious meals for his family and friends.