What do you get when you cross an amazing couple with an inspiring message of love, strength and determination when running your own business? You get Xavier and Michelle White, the owners of XM Hair Studio, that's what! You might recognize this power couple, that's because they graduated from Federico Beauty Institute (TOGETHER) only months ago. The two walked the stage at our Winter 2017 Graduation Ceremony back in January and gave an awesome speech on how blessed they were to have so much support while they were in school. Today our students were in for a treat as they spoke about how they opened their very own Hair Studio.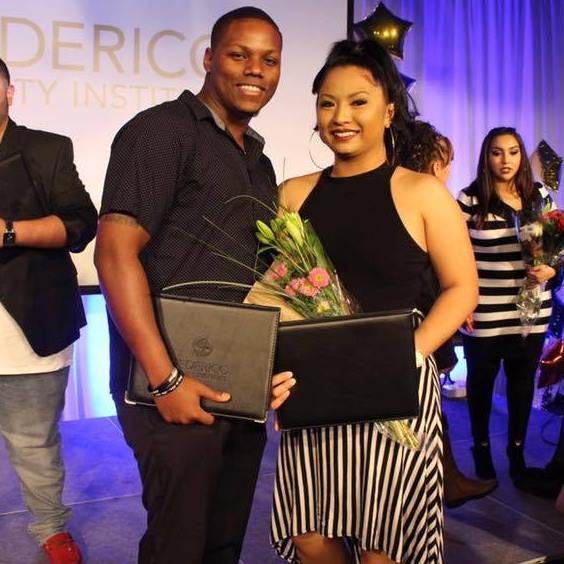 Xavier did most of the speaking while Michelle demonstrated an undercut with a trending lotus flower on a live model. They revealed to us that the journey started with a dream of Michelle's, to open her own Salon one day. With bad credit and not much money the goal seemed out of reach but Xavier gave our students a little advice, "As a husband it's important to support your wife even when the circumstances say different." It only took 6 days to fall in love with a building and get approved for it. They got the keys before the building had any lights or heat but that didn't stop them from cleaning because they were full of joy and excitement.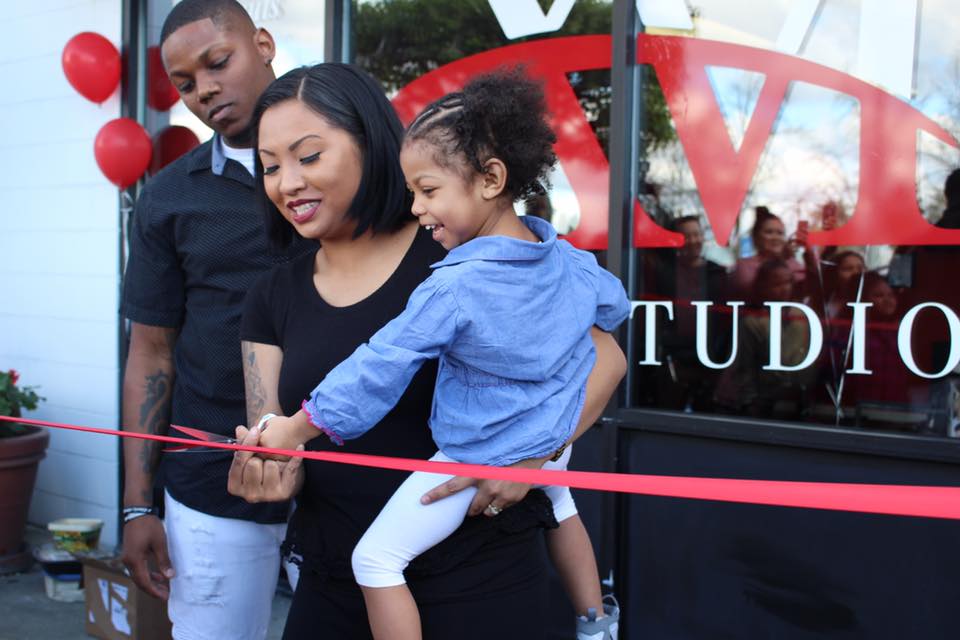 They were already licensed to operate a salon out of their home so they already had clientele. Michelle laughed that they would have days where they would go paint the walls, go home to take clients, then back to the studio to finish painting. Two weeks later their hair studio was painted, furnished and ready to go. XM Hair Studio had their ribbon cutting ceremony on March 5, 2017 and were surrounded by everyone that played an important role in their success. Even Gary Federico himself showed up to show his support for his Alumni.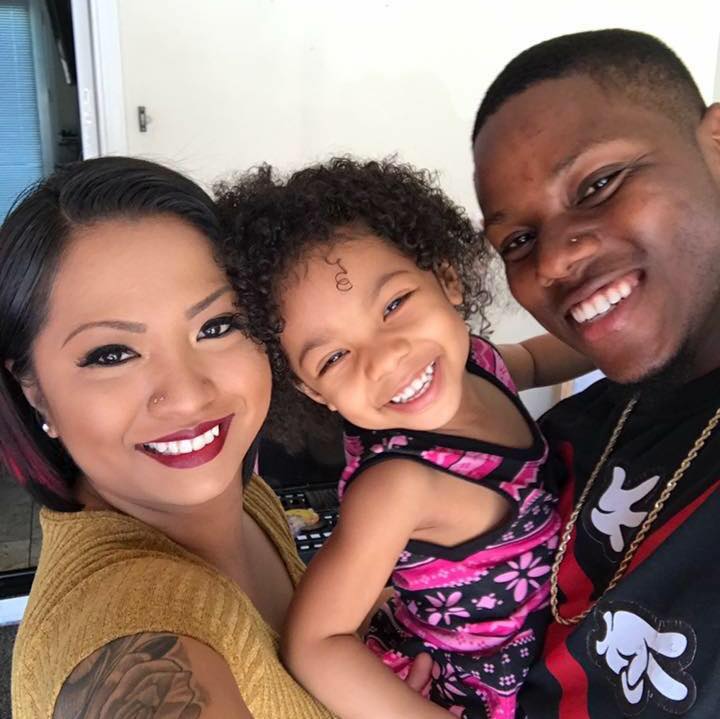 Xavier and Michelle left our entire student body ready to work and motivated them to get out there and be their best selves. Michelle shared the message to "always invest in other people, give back, mentor someone or teach a class because it's all love" while Xavier reminded everyone "Your client comes to you, for you! They could go anywhere to get a good haircut or color job, but there's something about you that makes them want to sit in your seat."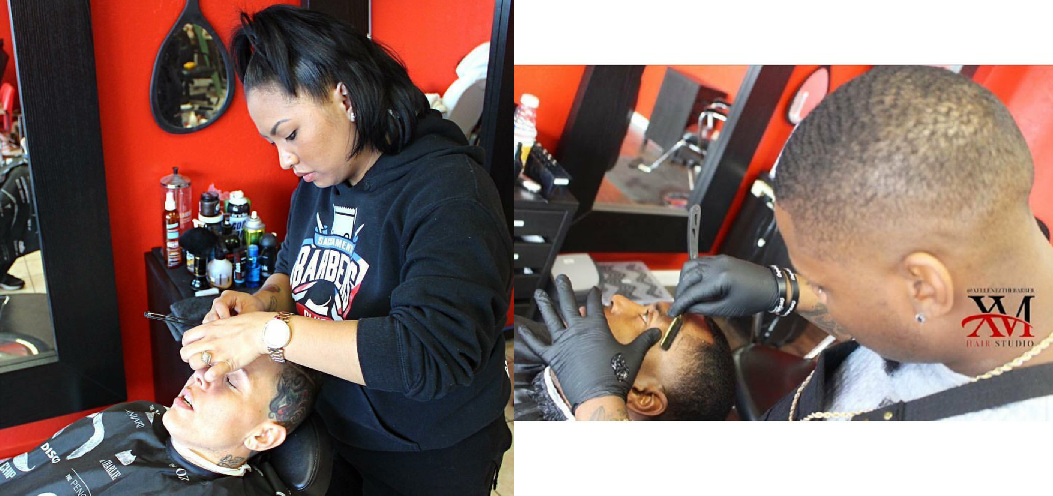 We would like to wish XM Hair Studio much success!! We couldn't be more proud of them!
@XMHairStudio
2598 Alta Arden Expy, Sacramento, CA 95825
916-664-3117
Tuesday-Saturday