A lot of men are ditching the razor and opting for a full, scruffy beard. Some women like a clean shaved gentleman, but others (including myself) are begging their significant others to rock a kick ass beard instead. When I met my boyfriend, Kevin, close to 2 years ago, he had a mustache and a little scruff. I (casually) brought up my love for beards and he's had one since!
Our campus has a pretty large population of bearded men, but I think we can all agree that the unofficial winner of the Best Beard at Federico goes to student, Dustin M. I got the opportunity to sit down with him and pick his brain on how he cares for that glorious beard of his and if he's got any advice for other men on how to achieve the look. Let's just say Dustin takes the beard game very serious.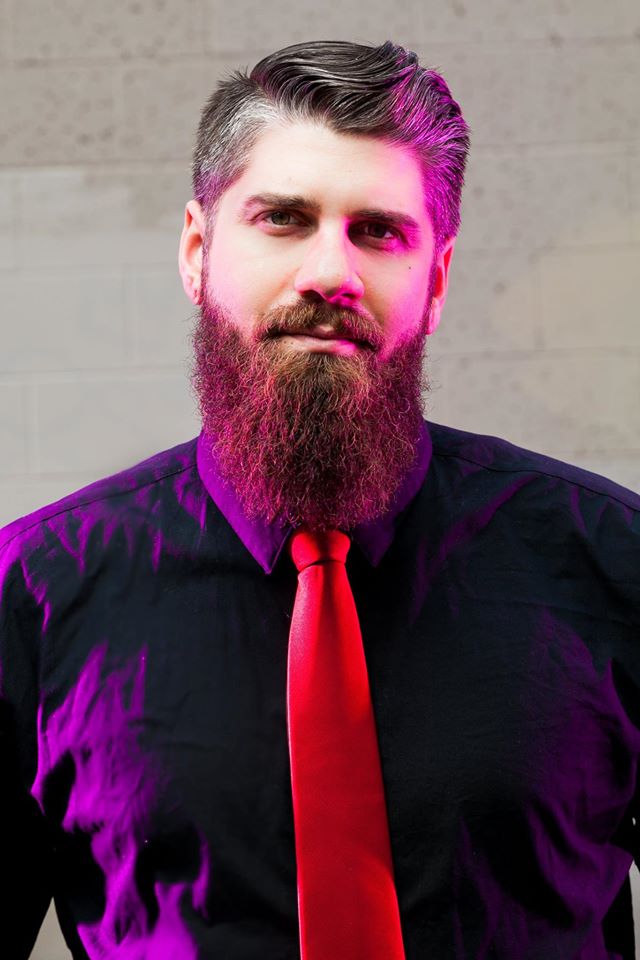 DR: What is your daily routine?
DM: Blow dry, oils, comb, foam, comb, rush to school, repeat.
DR: What are your favorite products that keep your beard tamed?
DM: I use Beardology shampoo about once a week but I use Ruezel Beard Foam every day. It keeps my beard soft and clears the beardruff (beard dandruff). I also use beard balm for styling.
DR: Does the hair on your beard work like the hair on your head? Do you get split ends?
DM: My beard is more important than the hair on my head! It sheds throughout the day and I trim it to shape it once every 6 weeks.
DR: How long have you had your beard?
DM: I had a full beard when I became a Barber student back in March, then I had to shave it completely during Phase 2 of the program and I've been growing it since.
DR: Have you tried making your own beard oil?
DM: I actually have a clothing line and I'll be adding my own beard oils and balms in the near future.
DR: Any advice for the guys out there that are just starting the process of managing the beard?
DM: Treat your beard like it's part of your family! Don't shave. It's going to itch, you're going to eat your own hair, but women love it!
There you have it gentlemen! If I were you, I'd take his advice.
*If you'd like to check out Dustin's clothing line, visit hollowgroundbarbers.com