By Tushiya Hunter, Beauty and Hair Blogger and Melissa Federico, LE and Beauty Writer
It's amazing to have an open platform that allows me to talk about all the things in the beauty realm that inspire me. I've shared several of them throughout my previous posts. That's why I wanted to open this space up for Tushiya Hunter, @naturalettet. Over the years her bold sense of style has guided me to some spectacular beauty brands and artists, most of which happen to be Black-owned brands that are mainstream or up and coming. I know her inner beauty and unique sense of style will transcend this screen and help you to diversify your makeup bag in the same way she has helped me.
It's time to promote a part of this industry that has always been here and Tushiya is about to show that it's fun and fiercer than ever.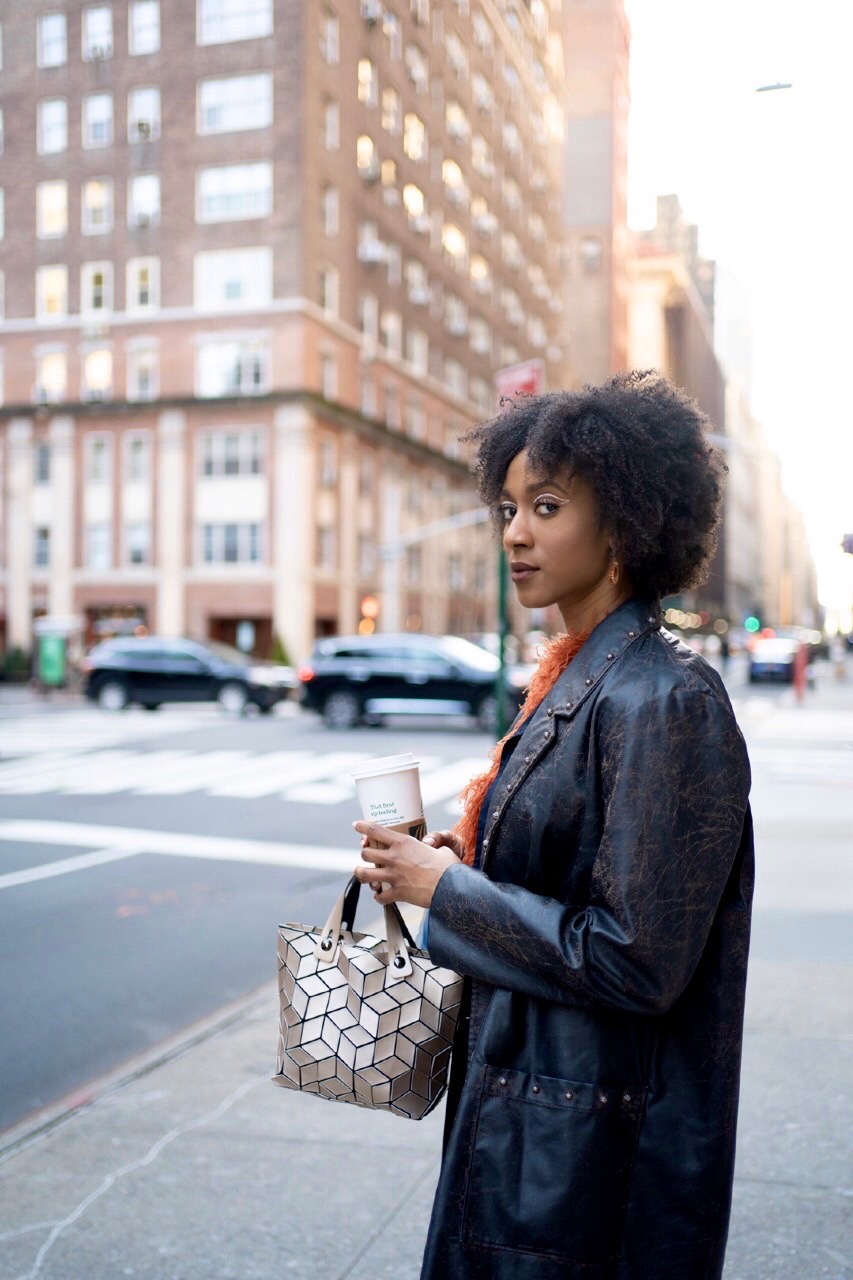 I have had an interest in the beauty industry since the age of sixteen. I still remember the very first time I wore my hair naturally with no chemical products added, no dye, and no extensions. The "Big Chop" was the transitional period in my life. I have officially been twelve years natural and it is the best decision that I have ever made. Along with my natural hair journey for self-care, I took care of my skin and nails. You can't do one without the other. Living in New York City, I had resources available to me and I am incredibly grateful for the beauticians, nail techs and other entrepreneurs that provide services for their communities and helped me maintain my monthly routines.
I am in the process of reconfiguring and understanding how to split my time between work, family, romance, social life, and "Me" time, only made harder during a pandemic. Even if it's just a few minutes within the day of putting on natural makeup or doing an indoor spa treatment. I feel empowered, regal, and sexy. Beauty is pure expressions of love, and you must love yourself first.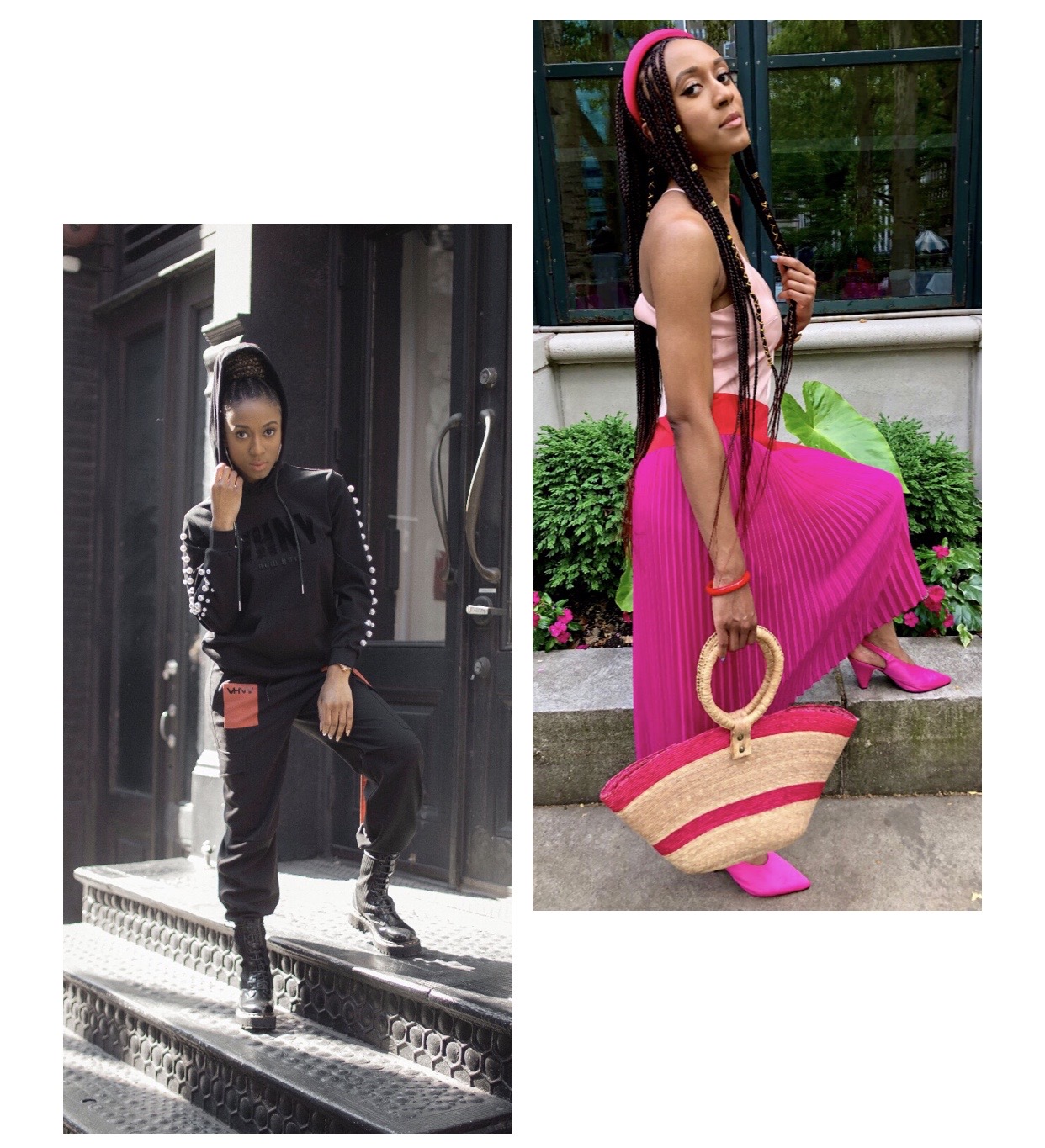 Makeup has become a part of an ongoing historical movement now that more entrepreneurs are creating brands with 40-50 shades of foundations, powders, creams, and tinted moisturizes. The designer for Brother Vellies, Aurora James has already called out major retailers that need to buy at least 15% of their products from black-owned businesses. She is making it known that people of color in the United States make up 15% of the population, so why not give us the same amount of shelf space so that we can equally make a profit.
If you would like to participate in supporting more Black-owned beauty brands, you can join me and sign the 15% percent pledge. Every signature helps to make a change in the beauty industry as well as others.
I know that you are probably curious about what my favorite makeup brands are. Well, you are in luck because I am going to give you a list of my go-to makeup brands that I wear to the office, on a casual date night, weekends with friends and during those quarantine zoom calls.
Fenty Beauty
Currently, there is a lip gloss that is trending "Gloss Bomb".  An exclusive shade that supports the non-profit organization Clara Lionel Foundation founded by Rihanna in 2012 In honor of her grandparents. This color has a shimmer finish with an orange shade, and it compliments various skin tones. Even if orange is not your favorite color, there is twenty-four other shades of glosses to choose from.
The Matte Foundations I would highly recommend for the fall/ winter season, it blends well with a sponge or a brush and it feels like a second skin with full coverage. The tinted moisturizers I would prefer to wear during the spring/ summer because it keeps your skin hydrated and it feels noticeably lightweight. The best part is that you can take a quiz to match your foundation and get a complete Fenty face product recommendation for each customer.
If you do not wear much eye shadow these days, there is an alternative. Thankfully Fenty Beauty has liquid eyeliners with ultra-fine brow pencils that give your eye the definition that it needs to enhance your natural beauty.
There are two collaborations currently with beauty influencers, Jackie Aina and Patrick Star. This brand is known for having some of the best kits that include eye shadow palettes, lipsticks, highlighters, and false lashes.
They also have fun collection names that represents the brands culture and identity, such as Carnival, Black Magic, Boss Gloss and Aphrodisiac.
The packaging is equally as vibrant as the products and makes it inevitable to shop. It appeals to the beginners and the professionals, so if you have children it is something you both can invest in.
The Lip Bar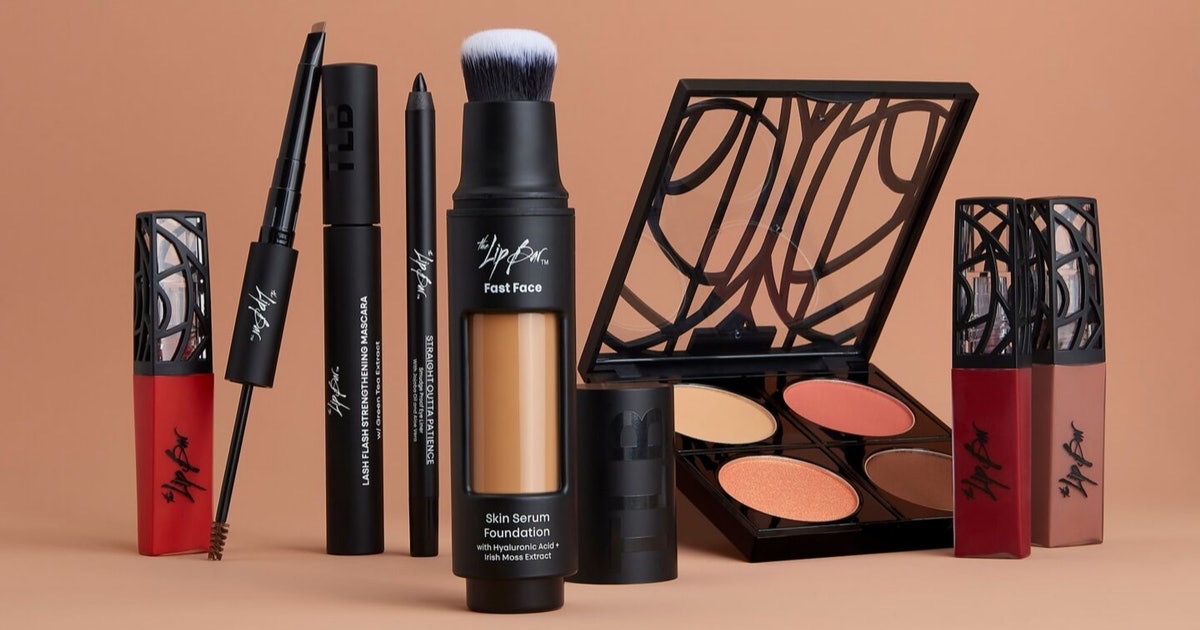 Featured on the ABC television series, Shark Tank back in 2015, founder and CEO, Melissa Butler, did not receive any offers. That didn't stop her and she later ended up landing her products in 142 Target locations across the country. Along with opening up her first flagship store in Detroit.
This brand offers vegan and cruelty-free products that were custom made. They're known for their bold lip colors and liquid eye shadows. You can achieve a quick summer look with the "Boss Moves" face palette that is curated with skin serum foundation sticks, blush, setting powder, highlights, and contour all in one. For the best application, it is recommended to use a double-sided brush for blending.
With roots on the runway and in editorial spreads, McGrath has been called "The most influential makeup artist in the world" by Vogue magazine. Her twenty years of experience, including bringing Giorgio Armani Beauty come to life, has helped her to create her own range of pigmented products in luxuriously modern packaging.
One of the newest brands in the beauty industry based in the United Kingdom. The best-selling product is a creamy or matte finish, transfer-proof with full coverage lipstick encased in a gold bullet. This brand is influenced by the colors Black and Gold, with Hip Hop references and science.
A unique factor about this brand is that you can purchase a lab kit with all the necessary materials to create your personal lipsticks at home. The kit includes pigments, a beaker, spatula, syringe, formula, and packaging. So, if you are a customer that is eager to experiment this may be the brand for you.
My favorite lip colors reference American Singer, Songwriter, Chef and Author KELIS. Two of her songs, "Bossy" and "Milkshake" are titles of the lipsticks on the best sellers list. I am sure she would be immensely proud.
That concludes my list of Black-owned beauty brands you should try. I hope that this information was helpful, and that you learned something new. Be sure to tag me @naturalettet and @naturaliste_t with any looks that you create using these products!