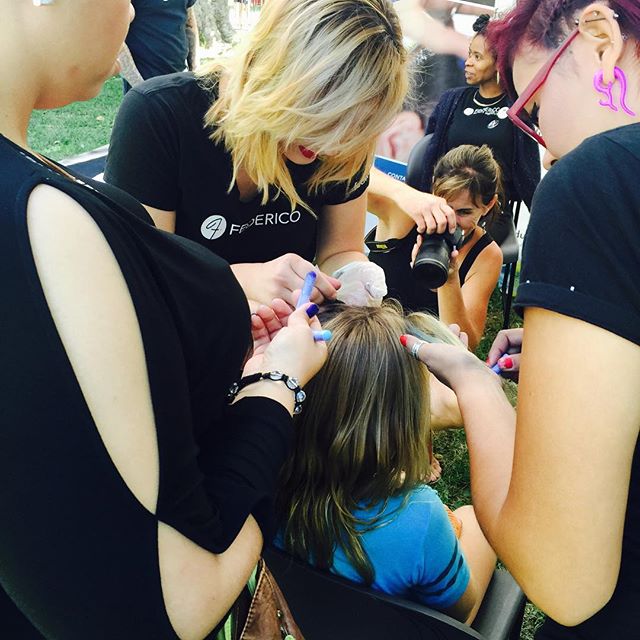 This last Labor Day weekend was the 25th annual Chalk it Up, and you know what that means! Federico was out on the square getting down on some hair! 

Chalk It Up is an annual free chalk-art and music festival, allowing local artists and businesses to create temporary art on the sidewalks around Fremont Park. The proceeds from this annual event benefit youth art programs in the Sacramento and Surrounding Areas via grants. This event brings out hundreds of people each year and this year we were lucky enough to be able to participate.
Led by our ever busy outreach manager, Ms. Kay, our students spent the three-day-weekend providing hair chalking services to enthusiastic attendees. In between chalking, students spent time telling festival attendees about the services offered by Federico while inviting them to visit our campus.
Many alumni, current students and staff also stopped by with their families to visit with us and receive some hair chalking and interact with us and support the arts.
However, they didn't just chalk hair! Plucky pets and faces also received the pastel treatment.
It was a long, hot weekend, but so much fun. Thank you to all the students and artists that made it such an exciting event.