We started 2015 with a bang by welcoming Jeremy Davies-Barbala to Federico Advanced Education for his class, Creative Advanced Haircutting. Jeremy has been honing his skills as a cutter for over 20 years, having started his career at the age of 15. His years of experience at Vidal Sassoon have given him a unique approach to the fundamentals of hair cutting.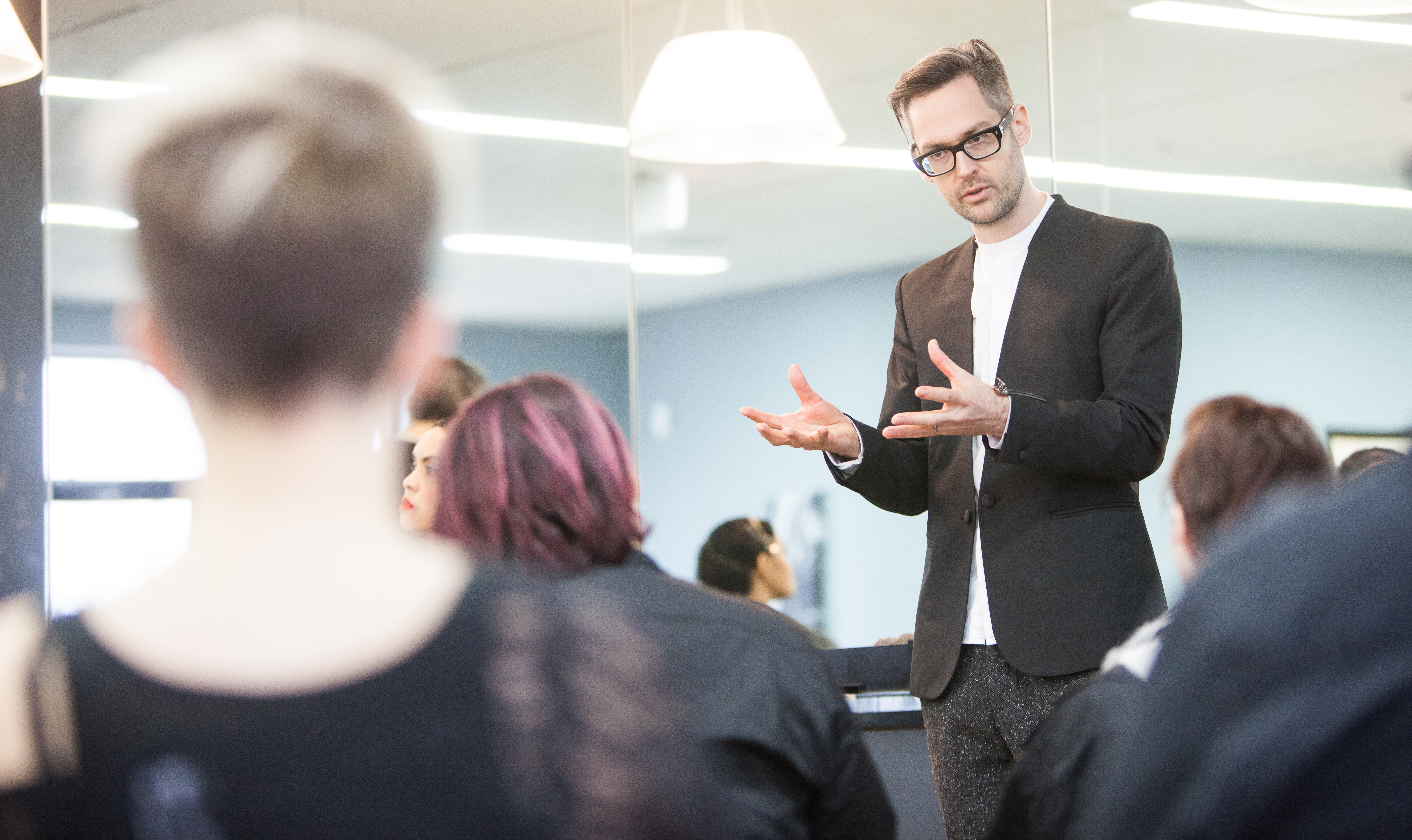 His presentation taught you to take the fundamentals of hair-cutting and use them to build out your creative cutting skills. Allowing students to take the skills they were already perfecting and apply them to more abstract shapes.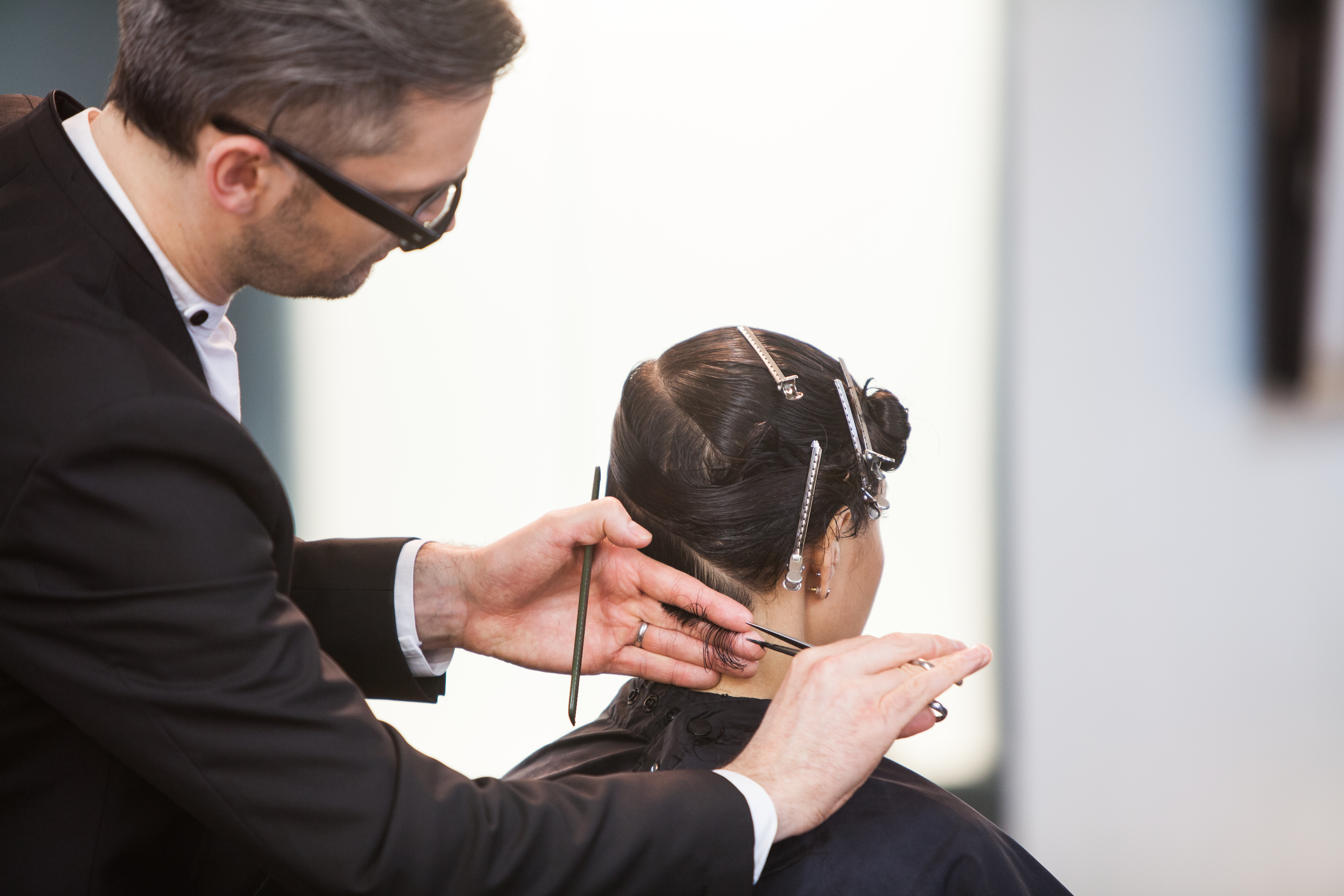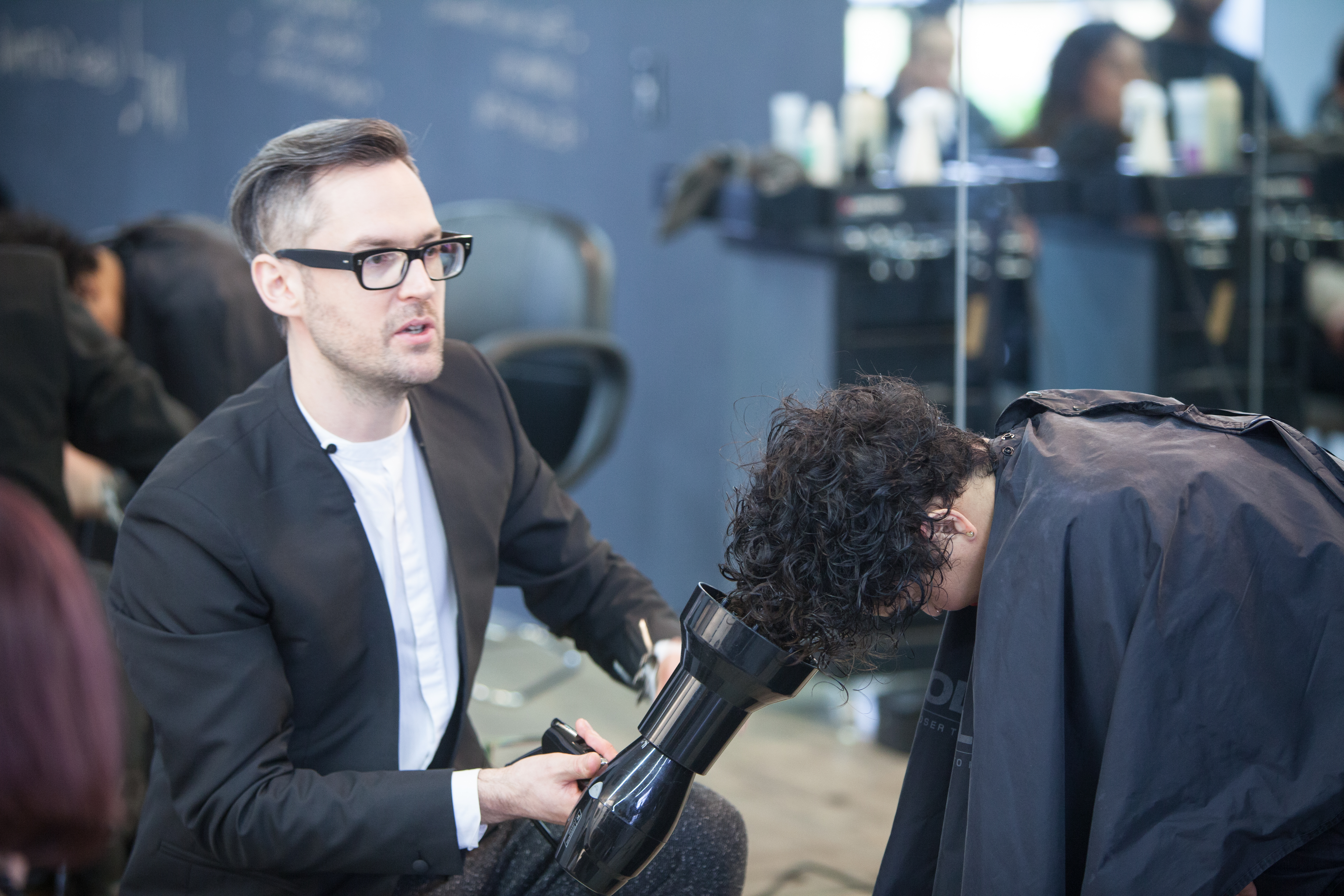 Jeffery P., one of the students working the class, said "Watching Jeremy part hair was like watching a magic show. Or a world class ballet. I never imagined I would be so in awe of a hair part until I saw his work" In one fluid motion Jeremy would perfectly section out the hair into beautiful geometric shapes. His lines were so clean and precise and quick, you almost worried he was cutting them not combing them.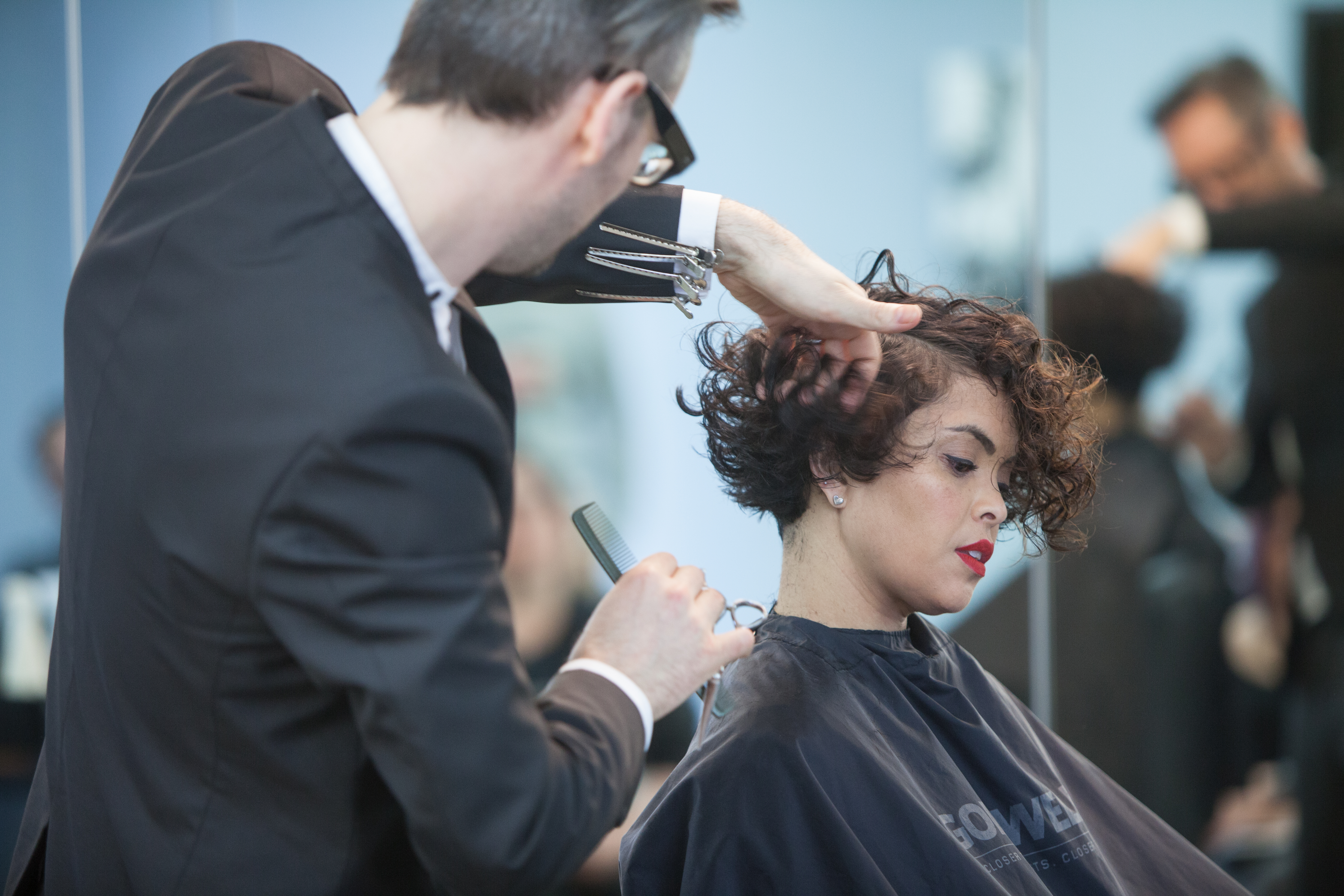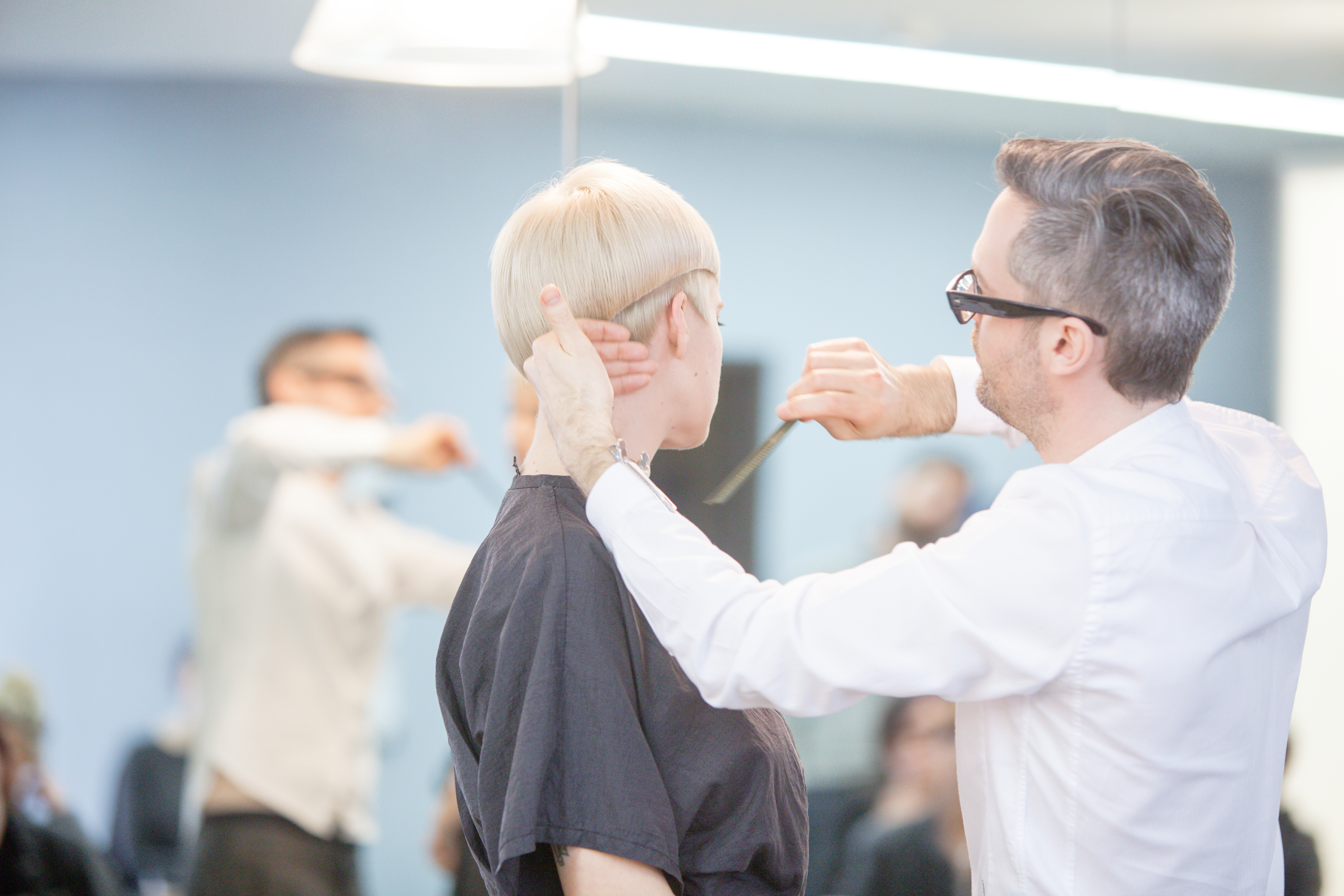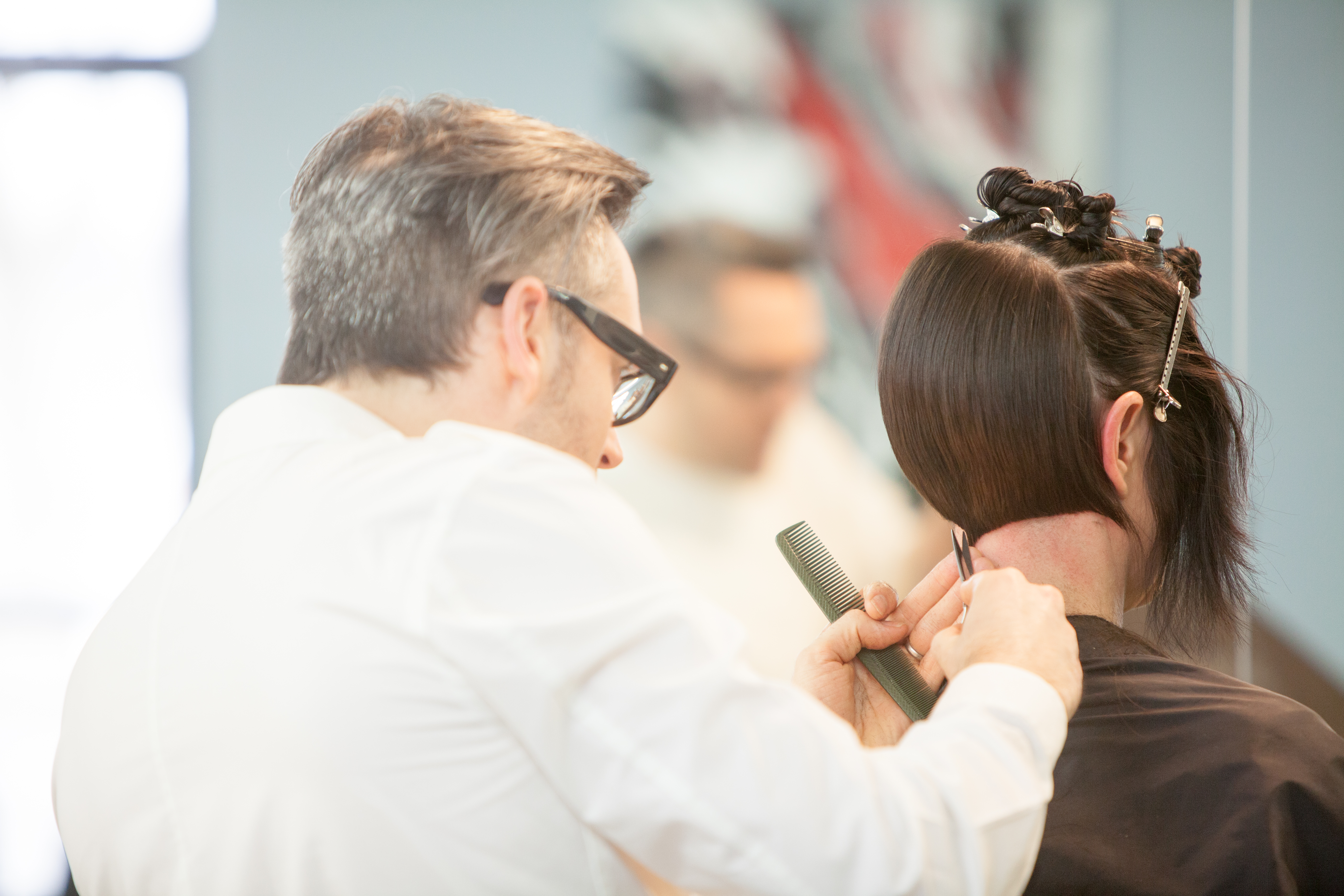 When he cut the hair it was as if it had been carved out of smooth marble. Every cut was made with such precision that one cut in you could have sworn he was already done. The hair transformed so dramatically with every cut.
His technical skill was surpassed only by his charming personality and desire to spread knowledge and creativity.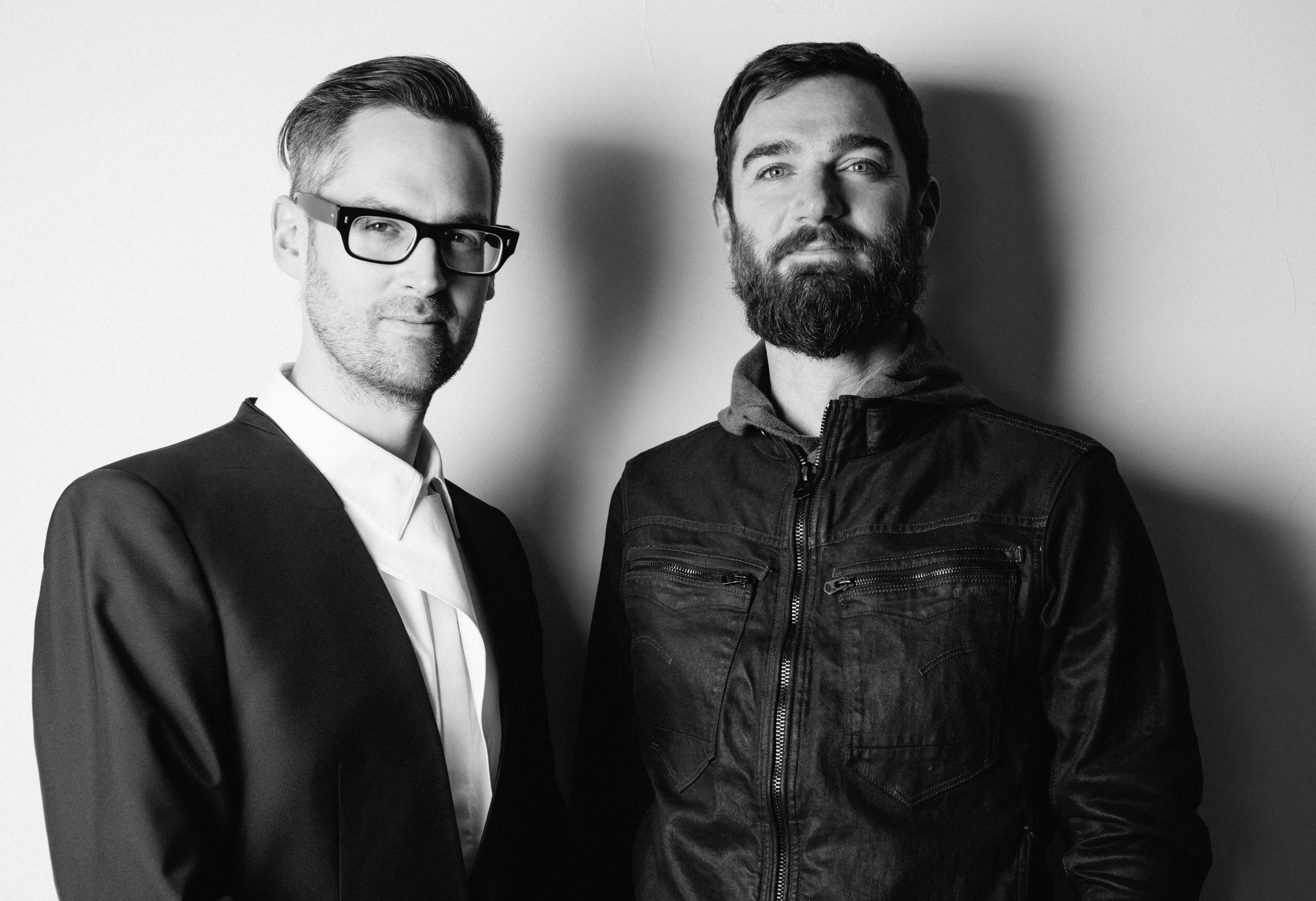 Thank you Jeremy, for sharing your years of experience with everyone here at Federico Advanced.
Photos by Nicholas Wray
Text by JanyNicole Stehman