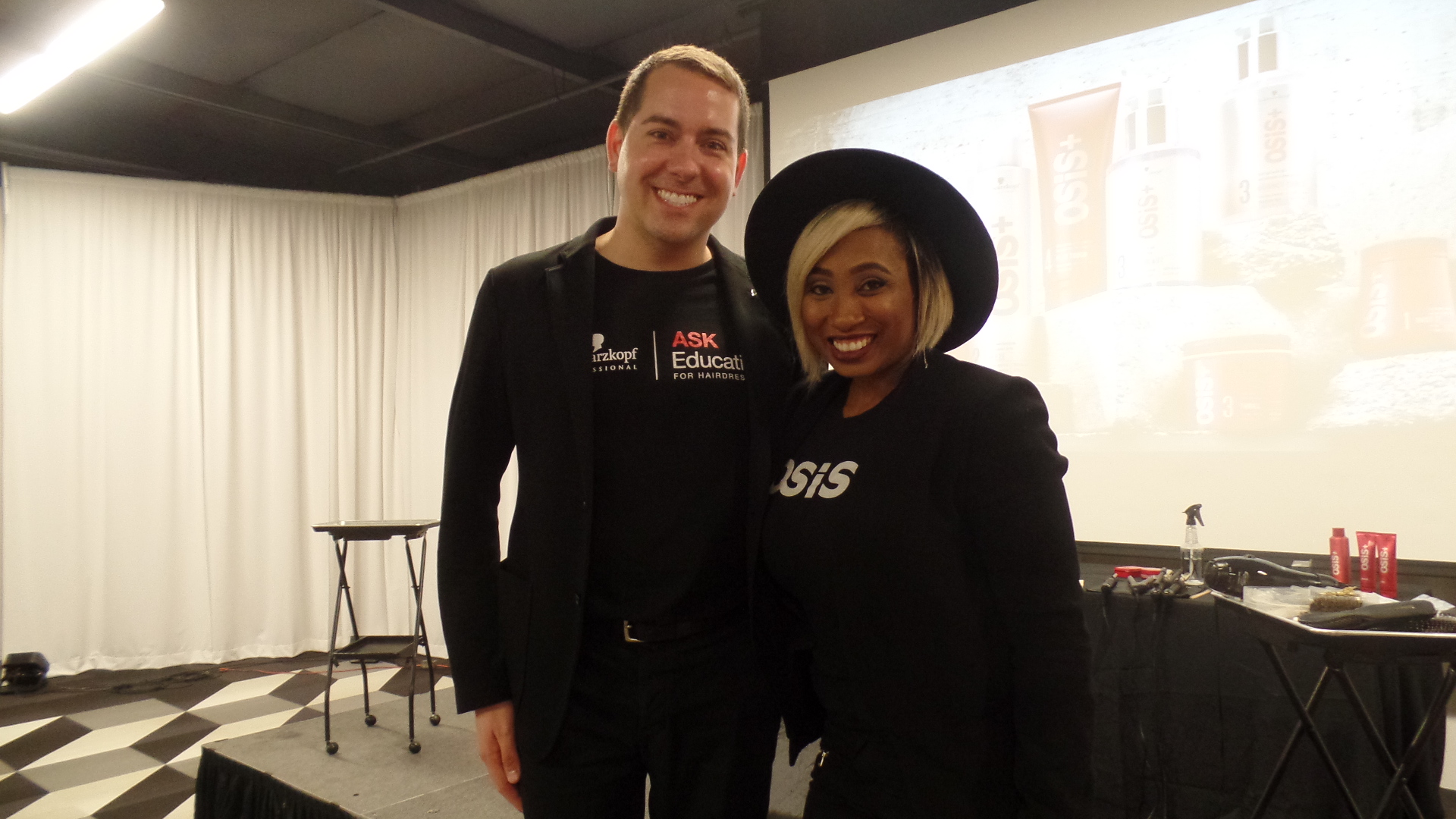 When our students have questions about date night styles and how to achieve them, we bring in the professionals! Tuesday, we were super lucky to have the fabulous J-Travis from Schwarzkopf who brought along Celebrity Stylist, Genia Church to show us how to create beautiful styles using OSiS products. Genia has worked with celebs like Andy Grammer, Gavin DeGraw, Jeannie Mai and Lance Bass at award shows like the American Music Awards, Billboard Music Awards and BET Awards and she also styles models at New York Fashion Week (including my absolute favorite designer, Betsey Johnson!). She didn't just come to show us a few of the hottest hair styles for Valentine's Day, Genia also gave our students some pretty amazing advice! She told them how important it is to "be a sponge in this industry" and to not be afraid to work with different hair textures. It was a pretty fun and inspiring morning to say the least.
Our first model was student, Shelby, and Genia started by prepping her dry hair with Undercoat by OSiS and giving her lots and lots of different sized curls that she created by using a wand and chopsticks! Yes, chopsticks! It's pretty simple; you just wrap a small section of hair around a chopstick like you would your wand, then run your flat iron across it and BAM! you have a small spiral curl. Once the curls were done, she sprinkled Shelby's hair with a little Dust It and worked that in by combing through the curls with her fingers. She then sprayed her hair with Freeze for hold and then finished her off with Sparkler to add some shine.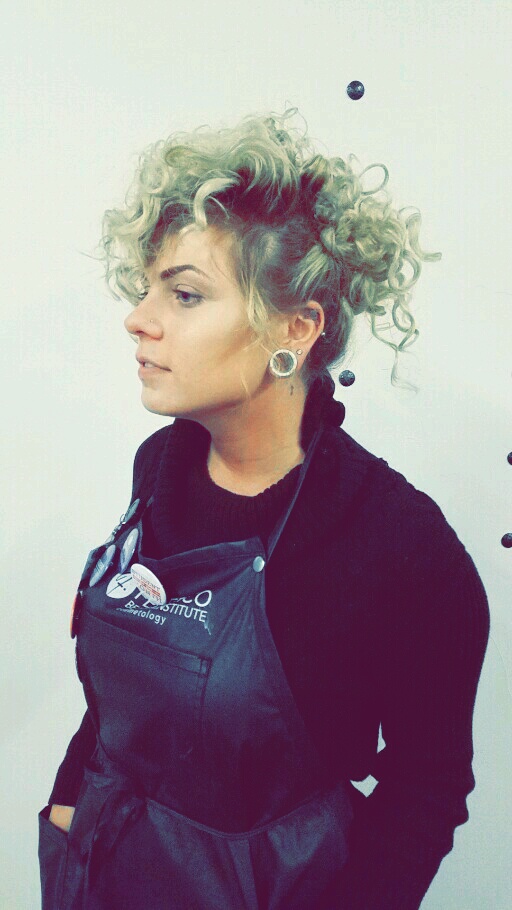 That style alone was gorgeous but Genia took it to the next level by taking that look from day to night by doing a few knotted buns and securing them with pins to create a curly Mohawk.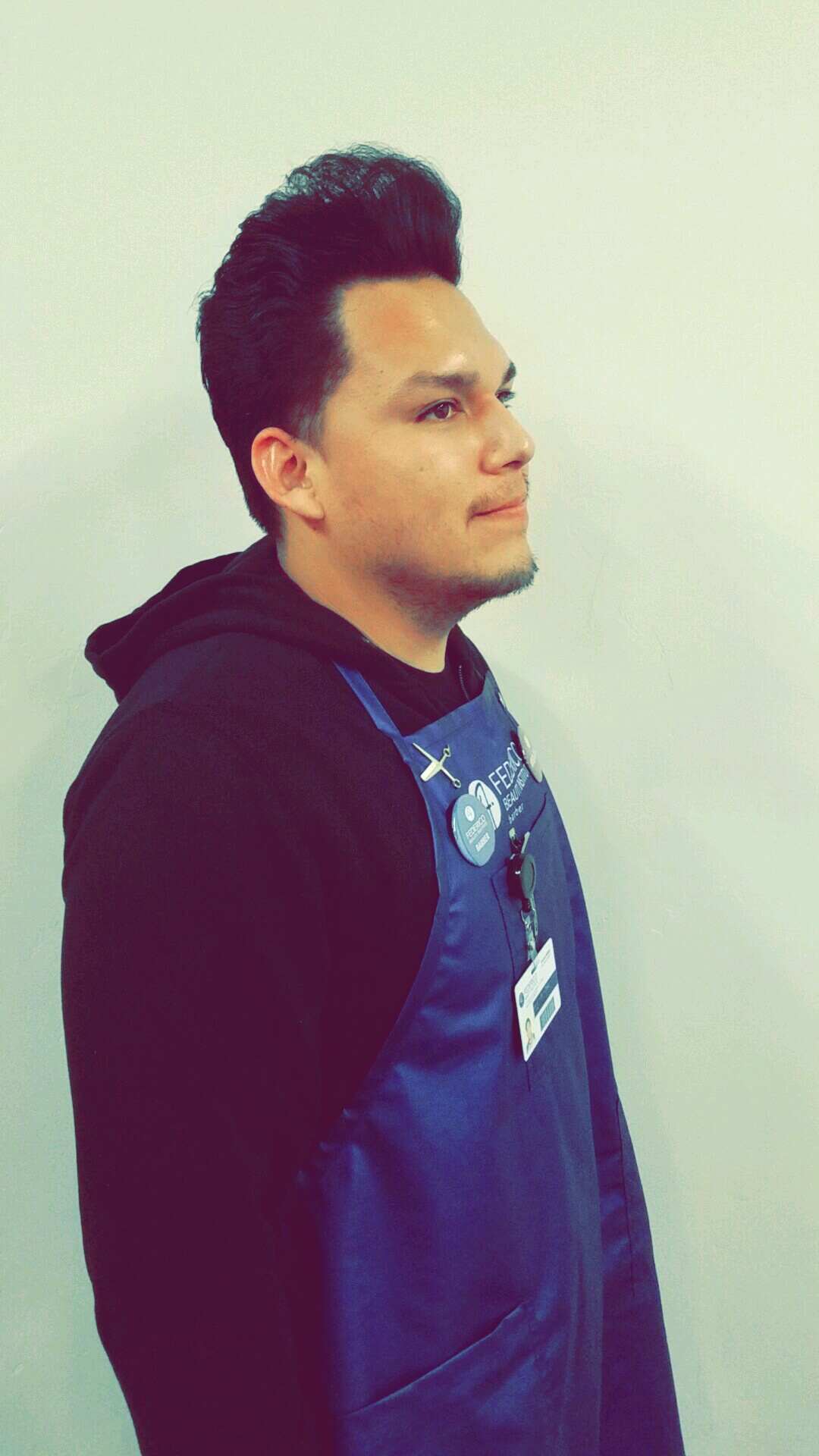 Our next model was student, Jesus, who came with naturally curly hair. We found out that he typically wears his hair the same everyday so Genia decided to switch it up. She prepped his hair with Flatliner which is a great heat protector then blow dried his curls until his hair was straight. She then used a flat iron to smooth out the exterior and combed his hair into a sleek pompadour. To finish of the style, Genia sprayed Jesus' hair with Freeze and blow dried it just a tad more for maximum hold.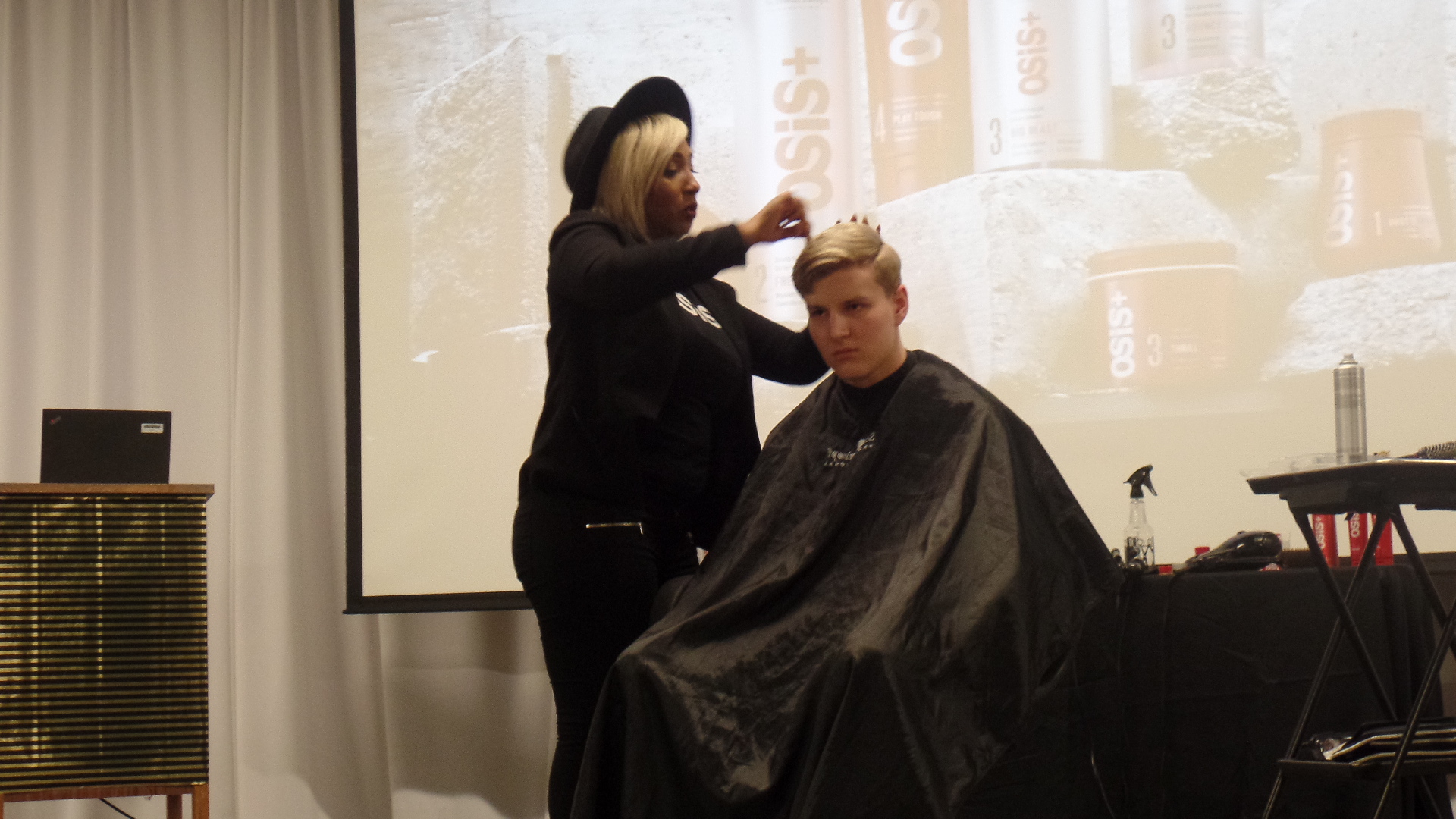 Our last model was student, Trent, and Genia chose to take his Valentine's hair from day to night by starting classic and then going a little grunge. Just like Jesus, she prepped his hair with Flatliner then blow dried and flat ironed his hair until it was nice and smooth. She then applied Mighty Matte for a classic side part.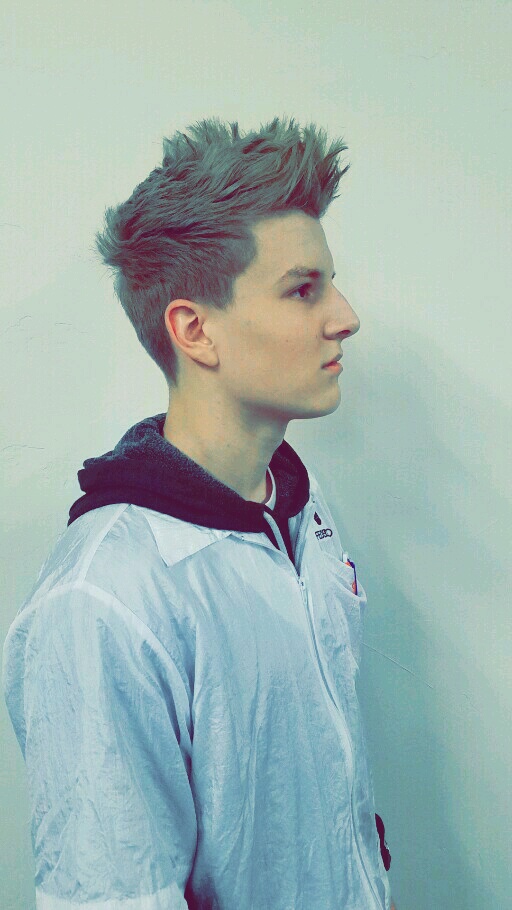 Now for the night look! Genia brought back Trent's texture by using a blow dryer and Denman brush then applying a little Mess Up to … well, mess up his mane. The result was a runway-ready spiked look.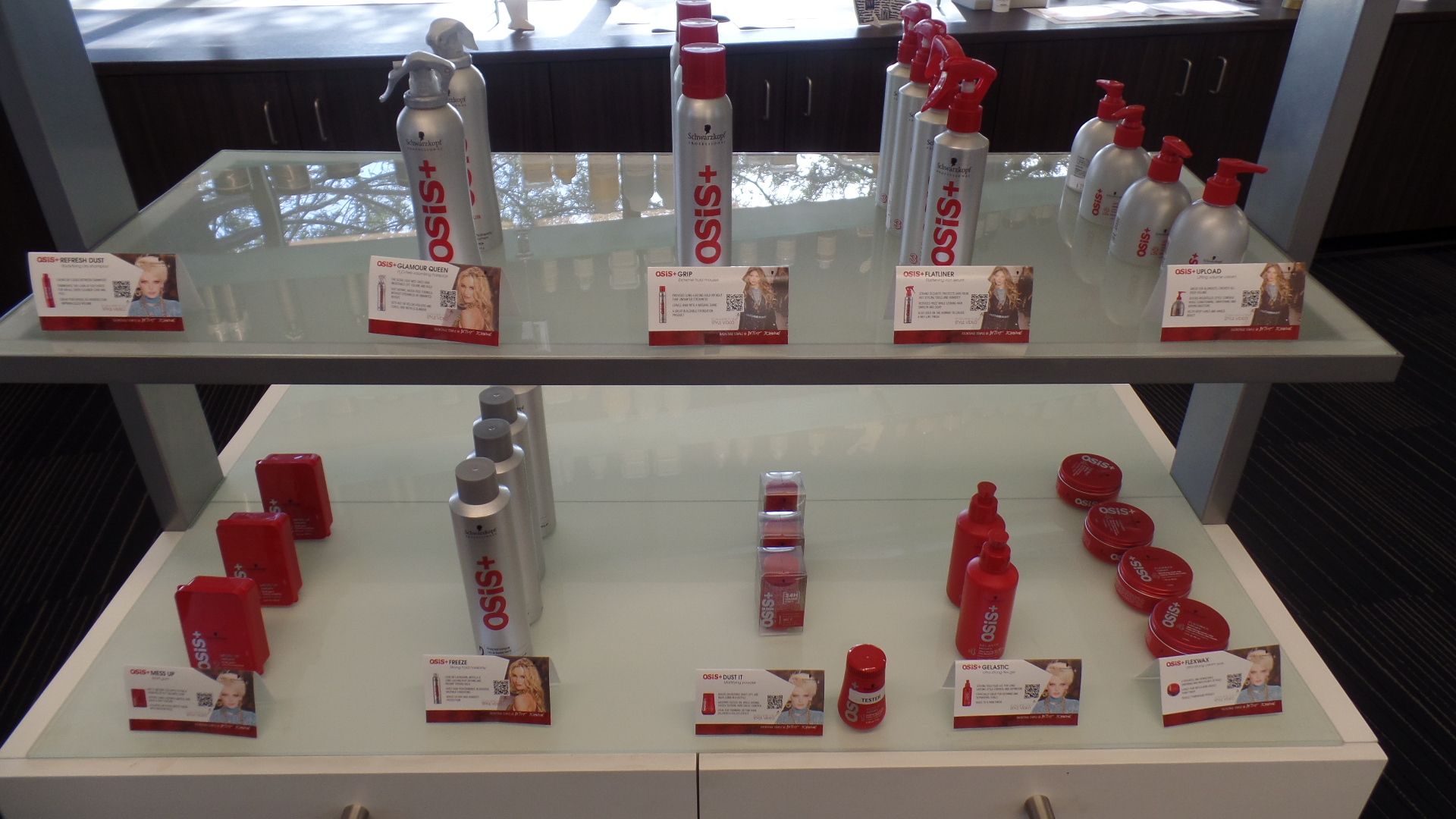 If you ask me, J-Travis and Genia Church did an amazing job getting our students date night ready and all of the products mentioned above are available in our beauty boutique! If you need a new look for Valentine's Day, book an appointment with one of our students today by calling 916-929-4242.