By Sarah Federico, Beauty and Wellness Writer
The verdict is in. The best autumn colors are refreshingly low-maintenance – and here's why …
Can you feel it? We feel it. Change is in the air. From cool, crisp mornings to pumpkin EVERYTHING, autumn has arrived. With it, we welcome the seasonal hair color shift. Why? Because it's the perfect, visual indication that we've moved from one time of year to the next.
But thanks to a combination of limited salon availability – many are allowing only 50% capacity – the fear of future closures, and an increase in economic instability, many color-devotees are leaning into lower-maintenance services.
We've rounded up our top-three favorite color techniques, which are sure to serve up MAJOR autumn vibes, for a fresh, new look – no big-spending (or in-salon time commitment) needed.
Request a virtual consultation
It's been said that necessity is the mother of invention. To this we say: yes, yes, yes.
During quarantine shutdowns, many stylists added virtual consultations to their list of services. This gave them the ability to assess color and hair health needs from a distance. But this addition remains beneficial in todays climate. Seeing clients in a virtual capacity allows colorists to assess how much change has occurred since previous appointments. This evaluation can help to establish realistic expectations for future appointments – and can also help stylists to gauge the length of time they might need to get you where you want to be.
Low-maintenance – big impact
From face-framing highlights (aka the money piece) to temporary color expressions – discover how you can change up your style vibe – without falling victim to high-maintenance color appointments.
The money piece. The money piece is a great technique, because it adds brightness around the face while accentuating both hair color and facial features. This creates a beautiful, dimensional effect – without a full head of highlights.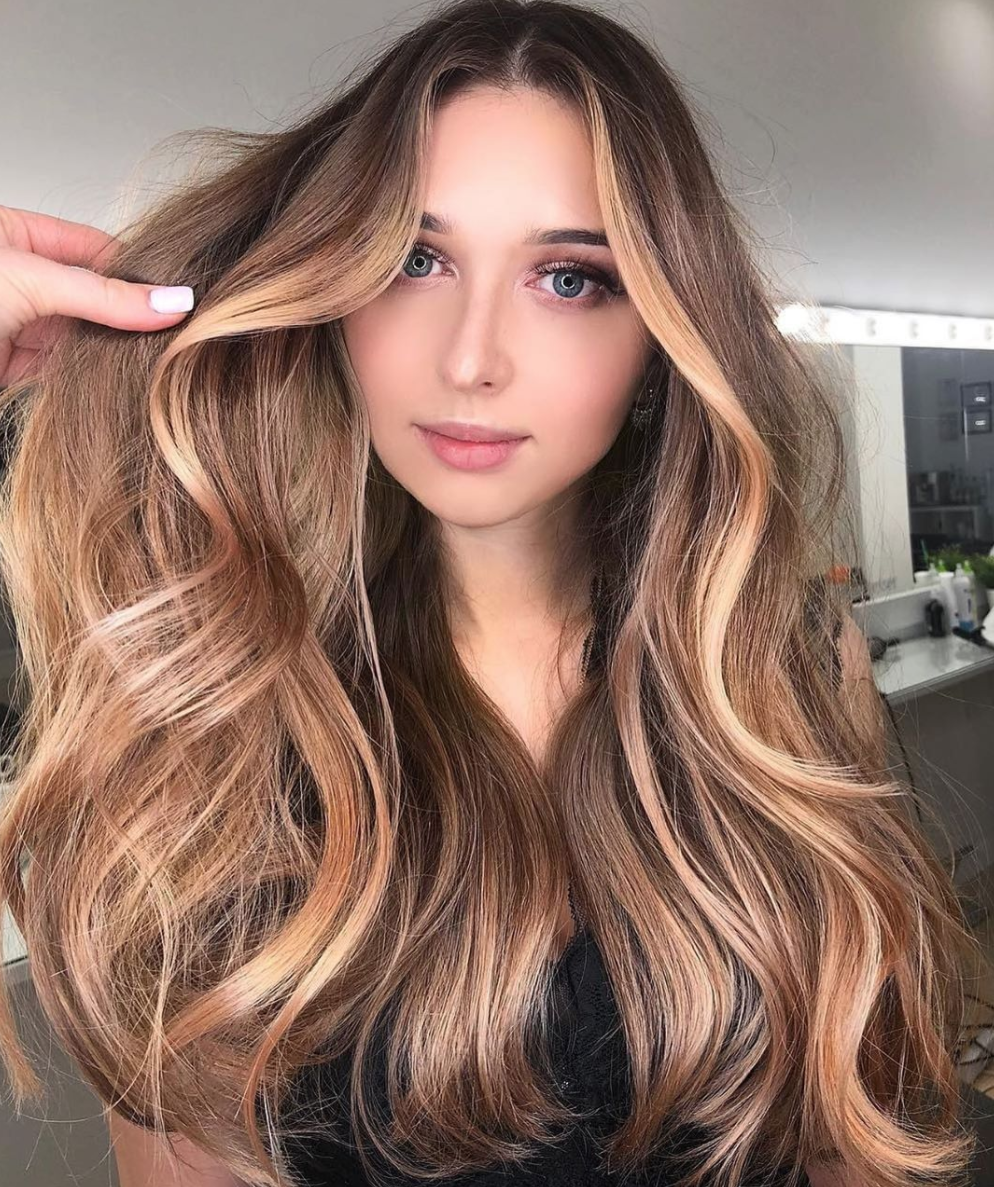 Money piece by dorofeevaa1
"Face-framing highlights is the most popular color service that I'm doing right now," says Olivia Smalley, Florida based hair colorist. "It's more low maintenance towards the back of the hair."
Color-melting. "Similar to regular balayage," explains Chad Kenyon, celebrity hair colorist, "only with an added color melt or root-fade done after. With the color melt, we're not so interested in having those stark pops of light around the face. They're there, but instead of being so obvious they're underneath the color melt in a more iridescent way."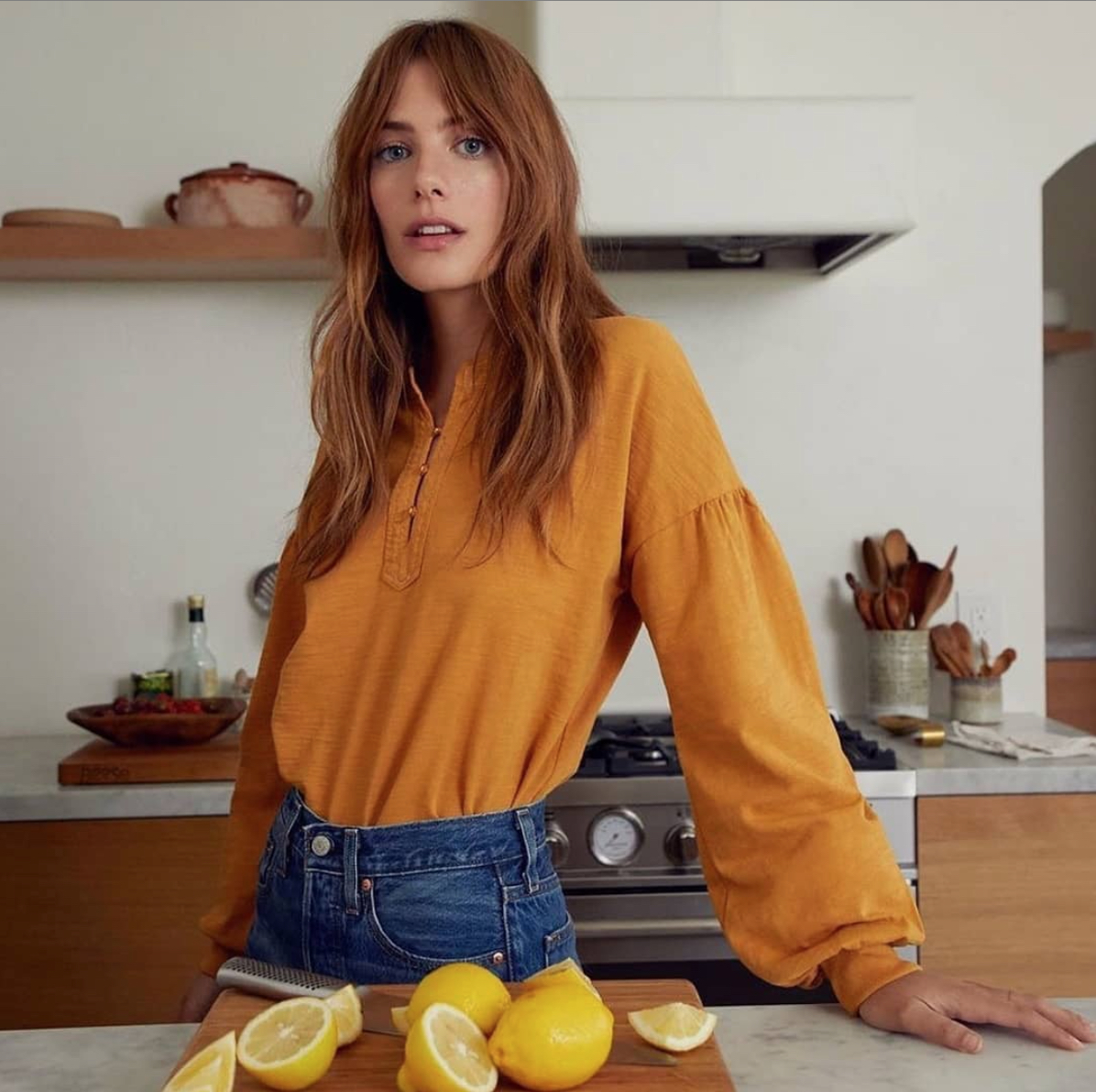 Color melt by ramireztransalon
What makes this technique so inviting, is that it grows out naturally – and seamlessly. "It's practically risk free," says Kristan Serafino, celebrity stylist.
Temporary color. It goes without saying – experimenting with hair color is just plain FUN. But big-impact changes require big commitments. And frankly, we have a phobia of long-term relationships. That's why temporary hair colors are gaining popularity. "A lot of people are wanting to play with temporary colors in general," confirms Smalley.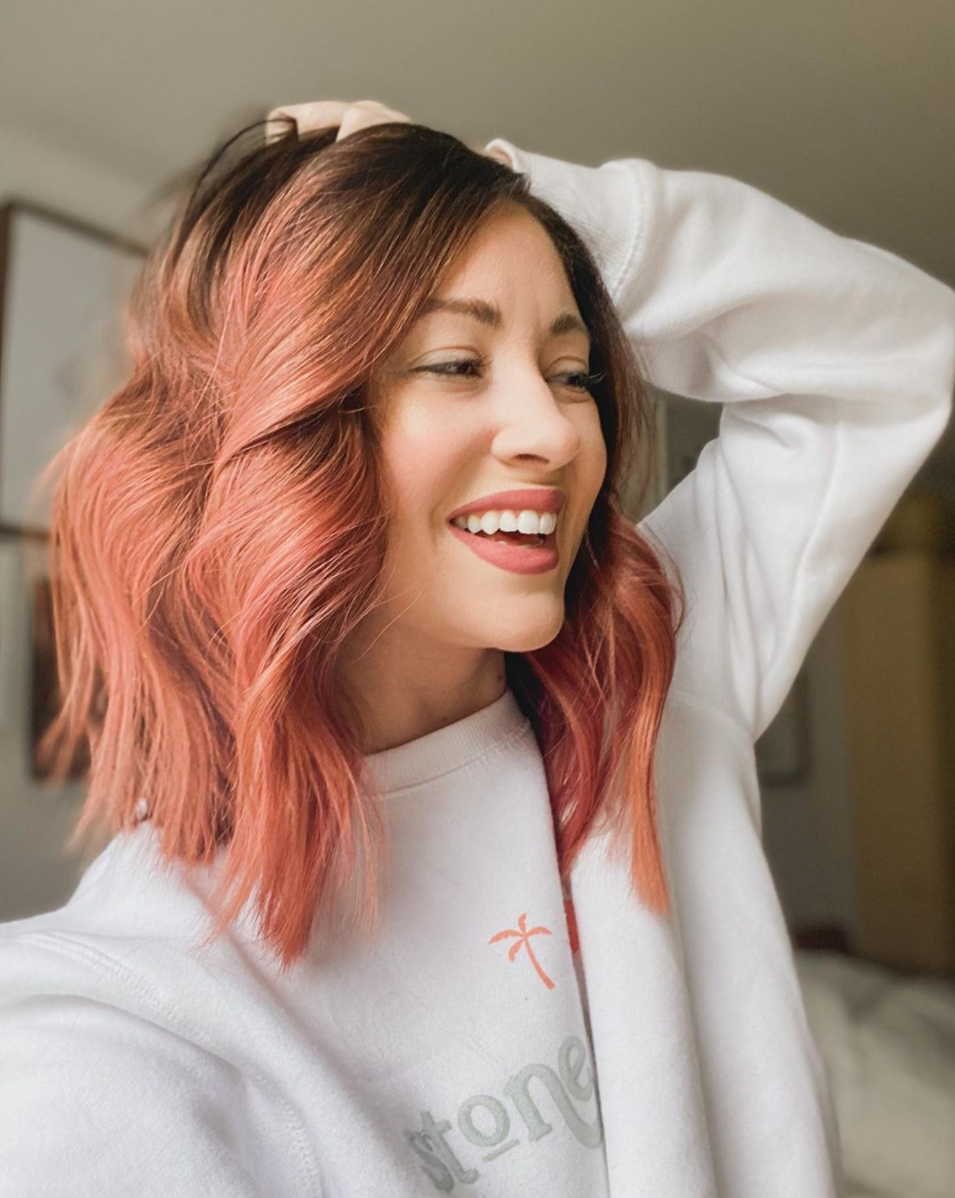 Check out Overtones temporary colors, here.
From spray-on color that washes out to conditioners that contain direct-dye pigments, the temporary color expressions are seemingly endless. You have one life – so, why not make it colorful?
So, while you might be re-thinking your usual color appointment, remember that there's always a way to add a splash of autumn-inspired color to your life. Use the low-maintenance techniques included here – and elevate your post-quarantine style, with ease.