By: Melissa Federico, Beauty & Fashion Writer and Licensed Esthetician.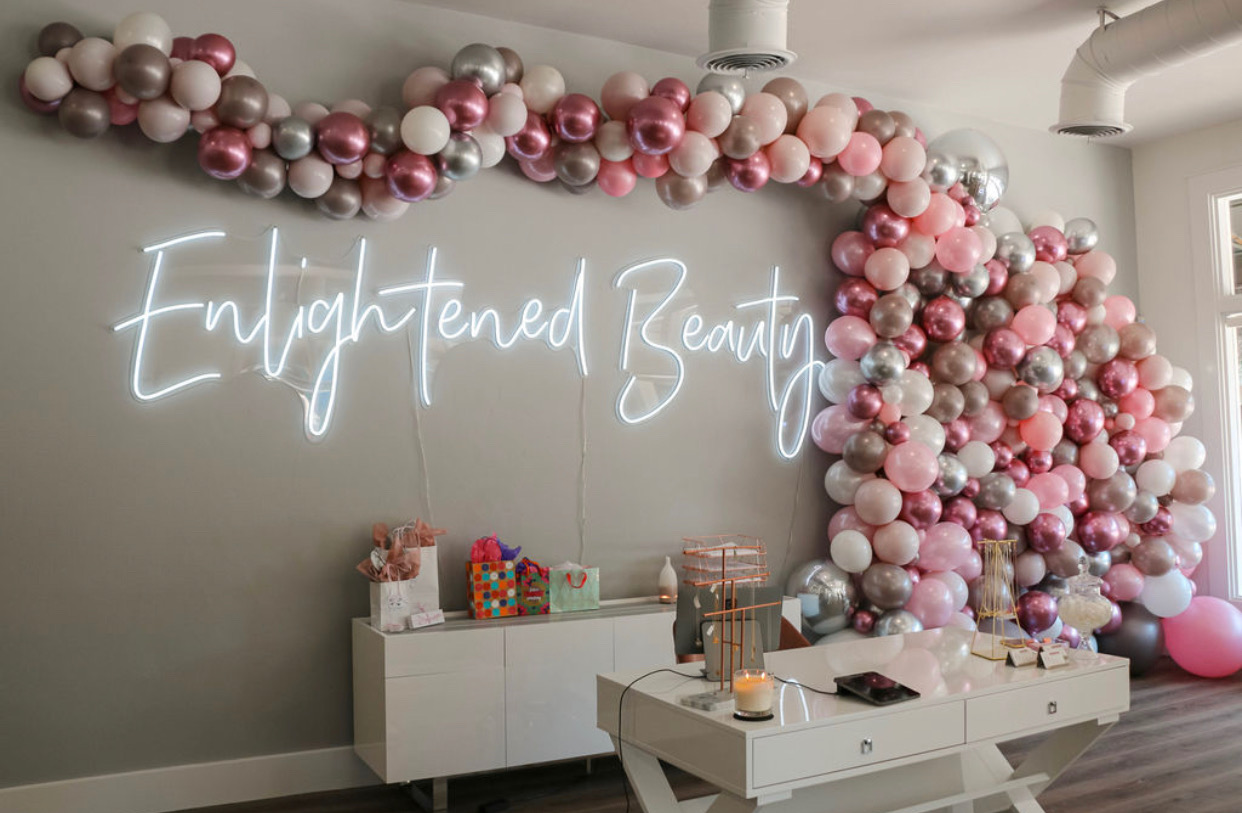 Federico Esthetics Graduate, Morgan Cameron, owns the spa Enlightened Beauty in midtown Sacramento. The Spa recently reinvented itself, growing from a single SOLA studio to a new 2400 square foot space on the corner of F and 12th Streets. Complete with an electric logo sign, bright windows and a varied selection of vegan and green beauty products, she has an even brighter addition to the business – her team.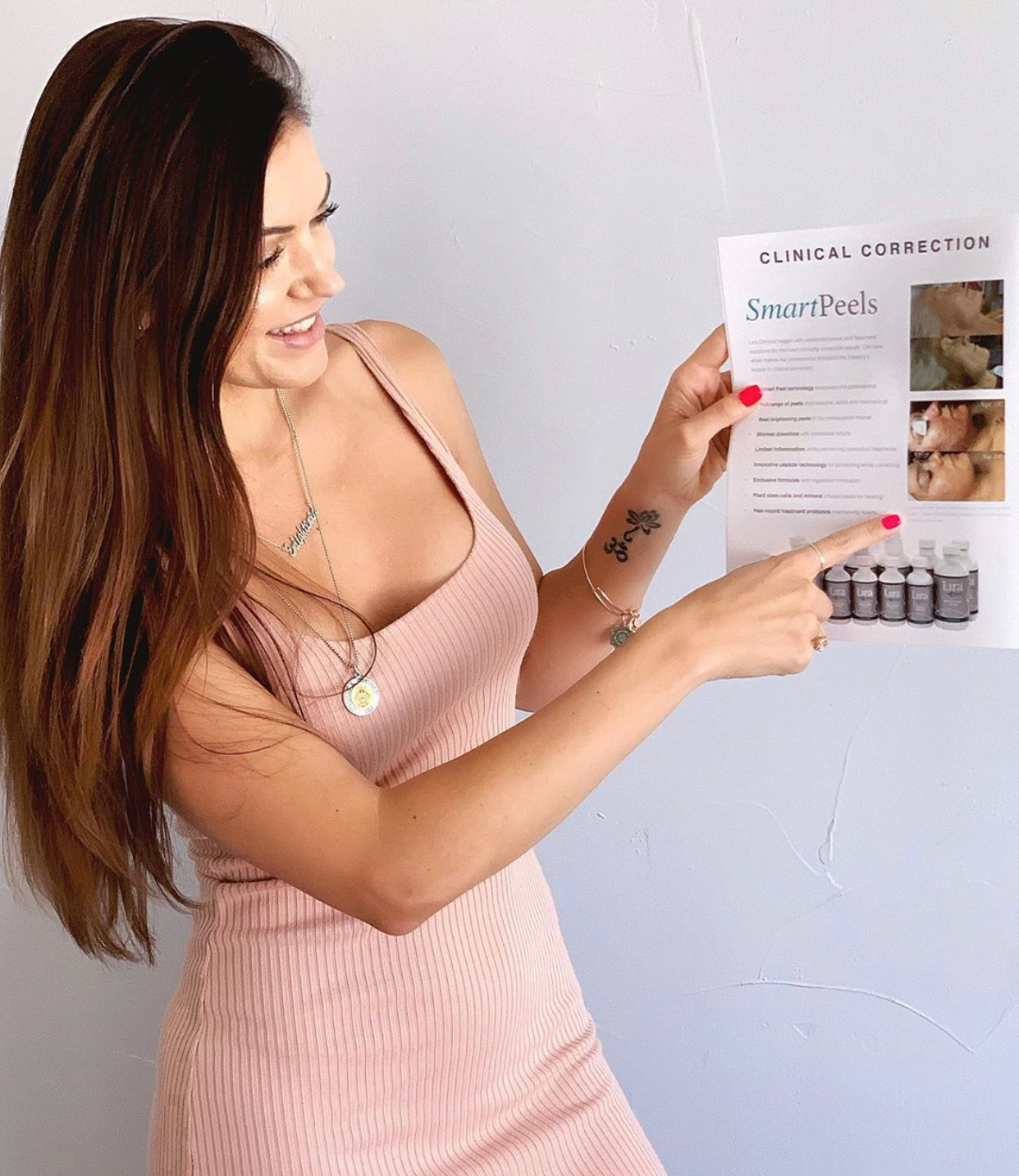 Enlisting the help of other Federico Esthetic graduates, Alicia Dugan and Veronica Robinson, they are striving to change the way that skincare is presented and even felt for the client. With big plans for the new show space, I get chance to chat with Morgan about how she is making a name for her business using spirituality, clean beauty products, and her philosophy, "Loving yourself is important to changing your skin".
So much is going on for Enlightened Beauty – it moved, celebrated its third birthday, and just had your grand opening party last weekend! What's your favorite part of being in this new space?
MC: Everything! I love the girls that work for me. The custom murals by OliandBaz. The chandelier that I had pinned from five years ago. The two treatment rooms and store front windows on the corner of a busy street in Sacramento. Yes, it's material, but it's manifested itself in a way that helps me to connect to people.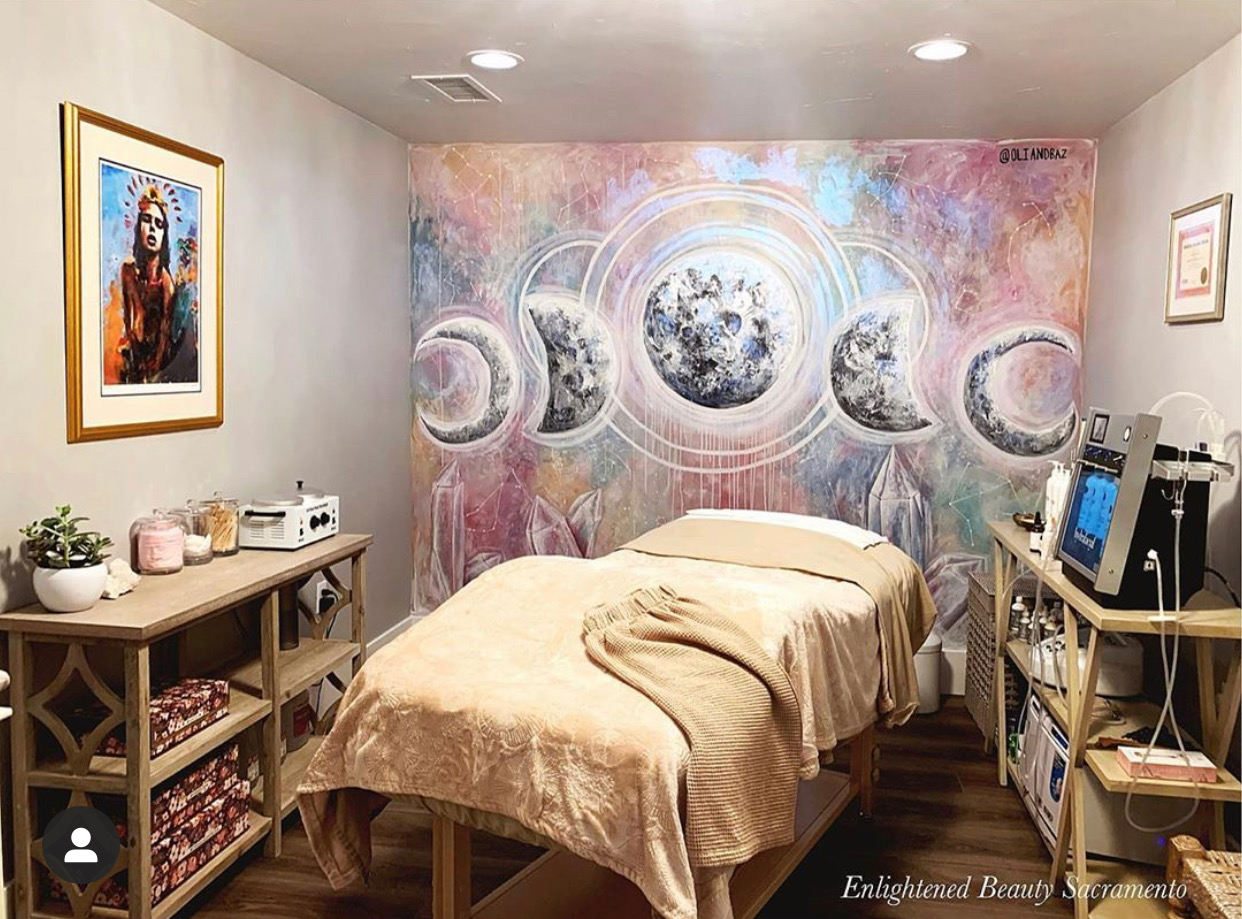 With so many new changes, I see that you have also been able to add a lot more products including clean and green lines. Tell me about some of the new lines that you have brought into Enlightened Beauty.
MC: Silver Shell beauty is a hydrating and quick healing serum that I keep for my post-peel clients based on its regenerative qualities for burn victims. I'm excited to have partnerships with my brands too and we now offer custom Enlightened smudges from The Ritual Store. I couldn't be any happier and every smudge has an Angel Aura crystal! That's wonderful for meditation and connecting to your higher self.
I also keep a CBD oil now. I did so much research before deciding to bring on LA-based, Viva oil. It's another great clean product for my post-peel clients and its really good for inflammation too! There are these earthy soap and meditation sprays by Golda that I think are great – especially for setting the mood before a yoga session or spraying on your mat to keep it smelling good. The vegan "candles with attitude" by Evil Queen also smell amazing.
Then there's Kindred. I'm excited because it's an organic oil-based line that I love having on hand for my clients. I use it for acne because it hydrates and helps inflammation. I treat and heal acne a lot differently and I believe oils are beneficial for the skin! And what makes all of Kindred's products so special is that they are always made when the owner is in a good mood, packed with love, and placed under a full moon before shipment. I know! But it really is part of the vibe here. I swear with all my products energy makes a difference. I recently brought in Aether Beauty because it's another green and vegan beauty line that offers a spiritual element – with crushed crystals inside the eyeshadow!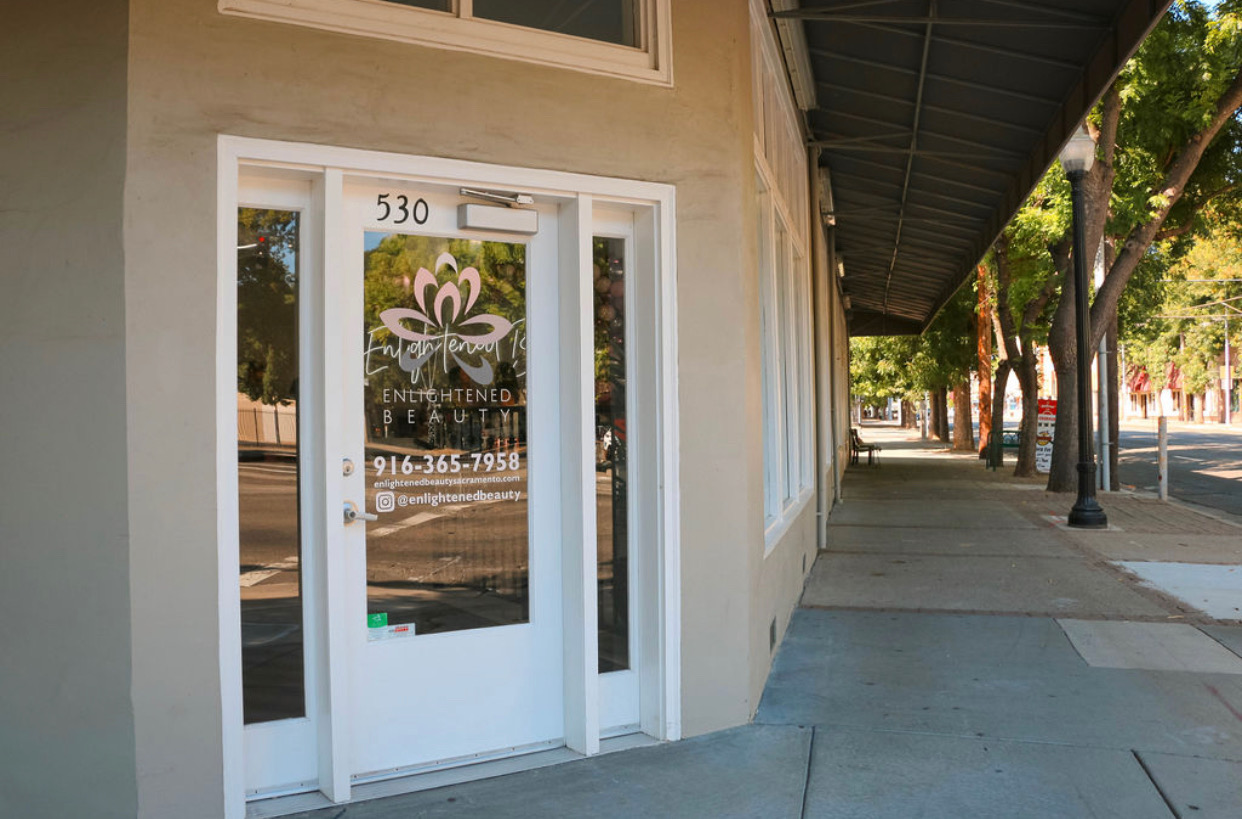 Connections are important in this field, but it sounds like it is even more than that. You are always talking about good energy and "vibes". How do you translate that into your work?
MC: I feel like Enlightened Beauty blossomed because of my ability to connect with people on an emotional and personal level. There's something to be said about being under that bright mag lamp and having yourself exposed. Your skin is up close, just the two of us. It's this vulnerability that I thrive on and spirituality is the tool that I use to connect with people. Crystals, stones and smudges are all my guiding tools.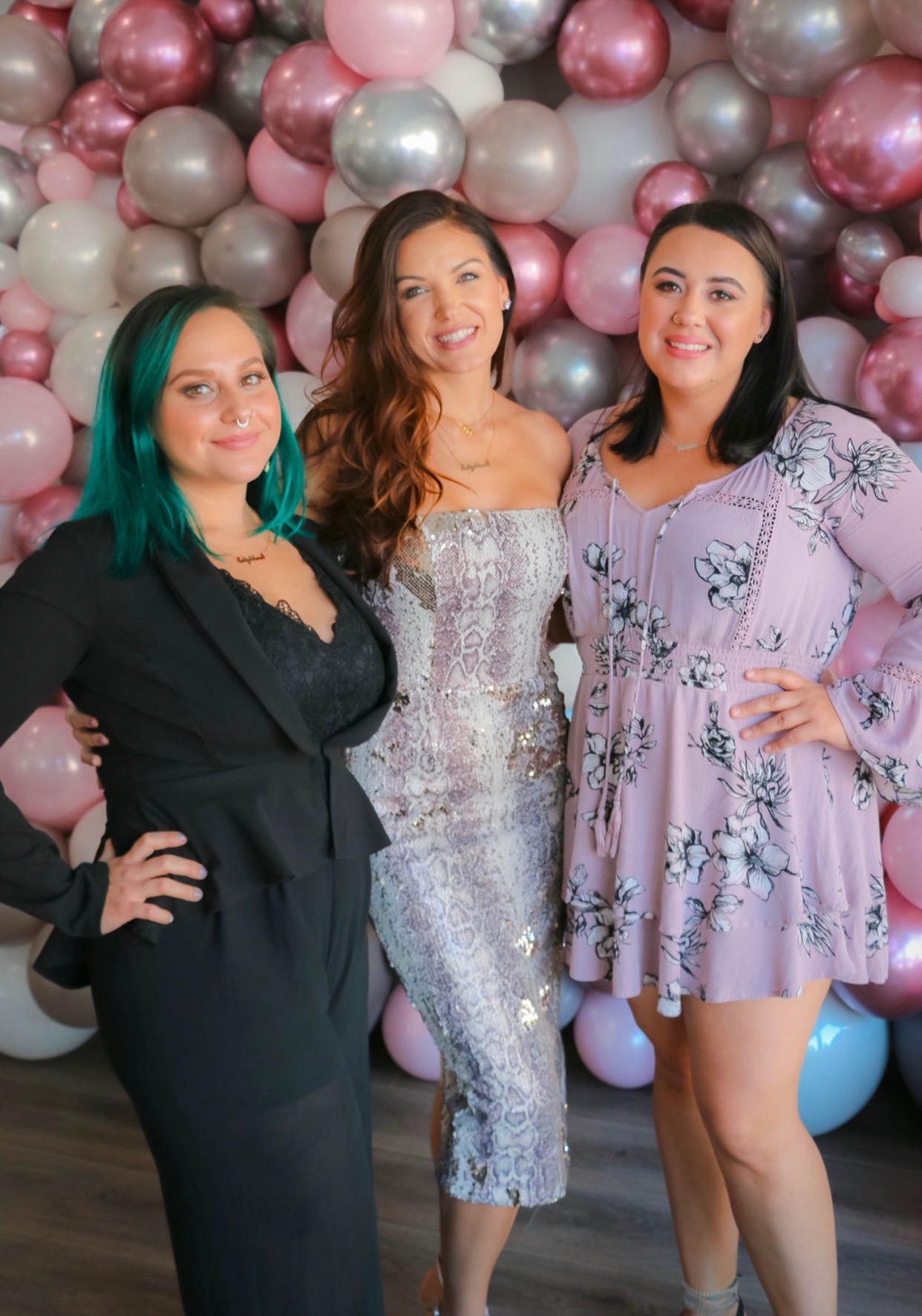 It sounds like it's about reading skin and learning what it needs. That time to yourself helps you connect to your skin – is that what spirituality in your treatments is all about? What would you say is your personal skin philosophy?
MC: In a nutshell, yes, a routine. It's a time for self-care! You have to make it about you, about treating you and that connection with "self". Being present and in the moment and mindful. I always say that loving yourself is important to healing your skin.
I can see that you're always offering new treatments on your social media. There are some amazing before and after photos! How are you incorporating spiritual elements into your treatments?
MC: I recently started offering crystals as an add-on to any of my facials. During the mask, we choose a crystal and set the intention. I place the crystals on the skin for an energy exchange. And we just vibe. I swear my treatments and products just work better with that positivity and love.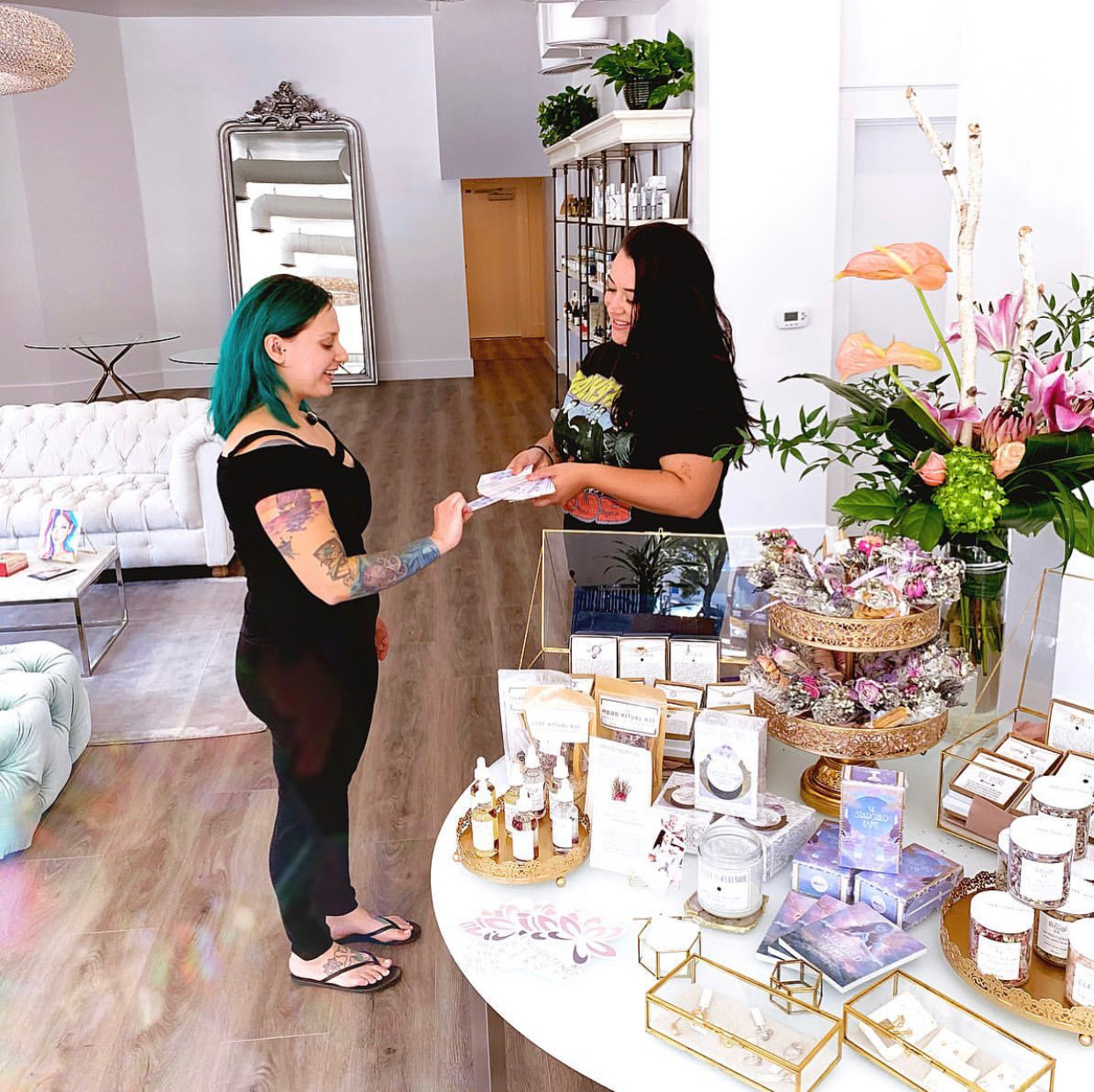 What's in the future for Enlightened Beauty?
MC: Sacramento's first completely green beauty store – skincare, makeup, body products, even spiritual books! I see it becoming a mix of green beauty and spiritual healing.
Do you have any advice for Estheticians just starting out? Do you think they should offer a broad range of services or just focus on one thing and build on that skill?
MC: Don't put yourself in a box! Initially, I just wanted to do makeup when I went to school. I had worked with Bare Minerals, Giorgio Armani and several other high-street brands but the final product was so ephemeral. I wanted to do something on a deeper level. So yeah, when I started I was like, maybe I'll do makeup but then I just stayed open-minded. And that kind of allowed the passion to find me instead. After Federico's I bounced around freelancing and then I got hired at the European Wax Center. I was still trying to figure it all out. I had really great wax training there and when I decided to open my own place it helped me get there and get started. But it was that first skin transformation that really made it click for me with skincare. I just knew it was what I wanted to excel in.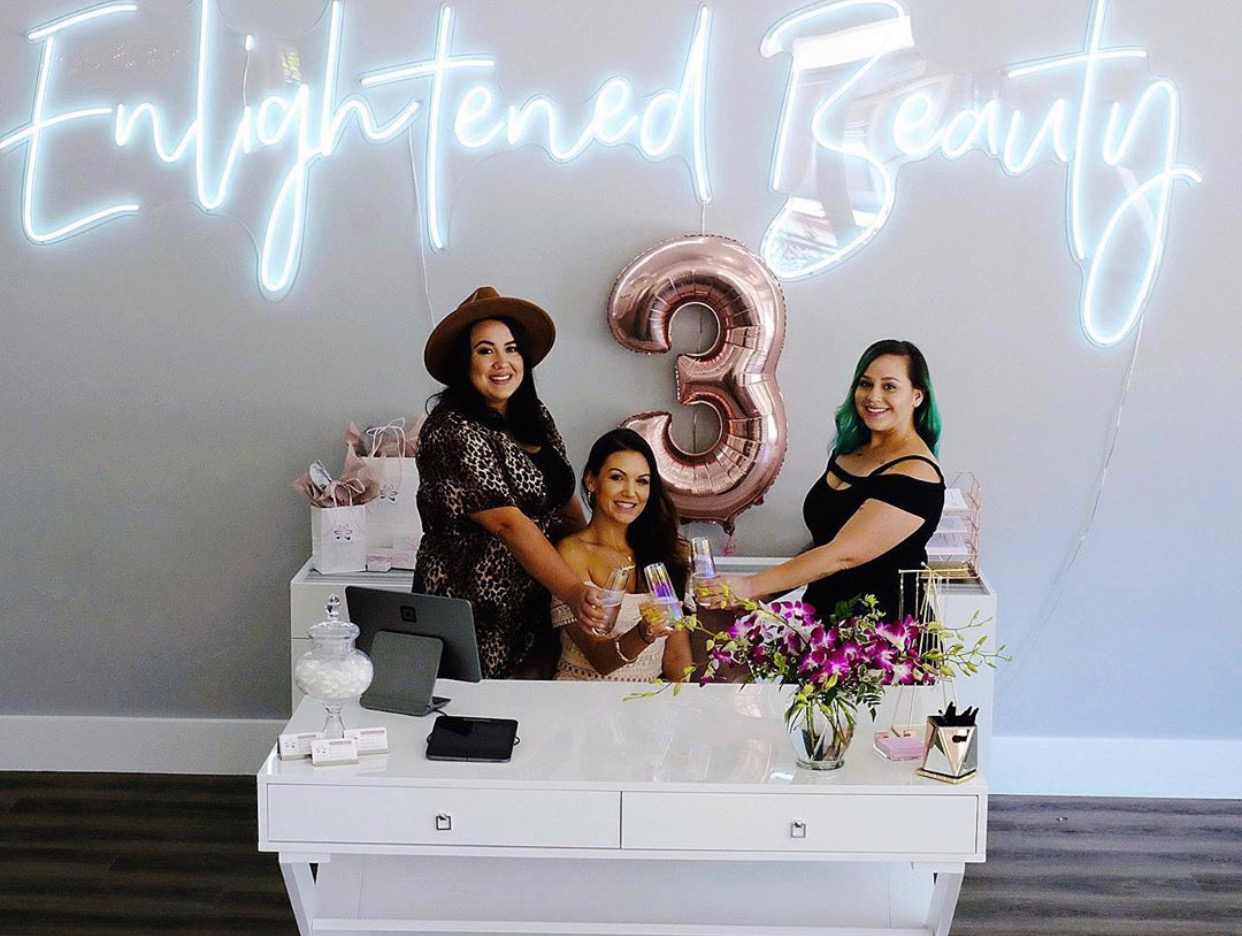 Don't worry though, it's not required that your chakras be aligned to book an appointment. All the pretty crystals, astrological murals and tarot cards are a lighthearted way of making the most out the time and energy that they share with you.
After wrapping up my conversation with Morgan, she doesn't let me forget that the girls are Federico graduates. This also feeds into the collective harmony and comradery among the group. On the way out, an Evil Queen candle catches my eye and perhaps my mood. An uplifting blend of sunshine and sage, appropriately named "Exhale the Bullshit".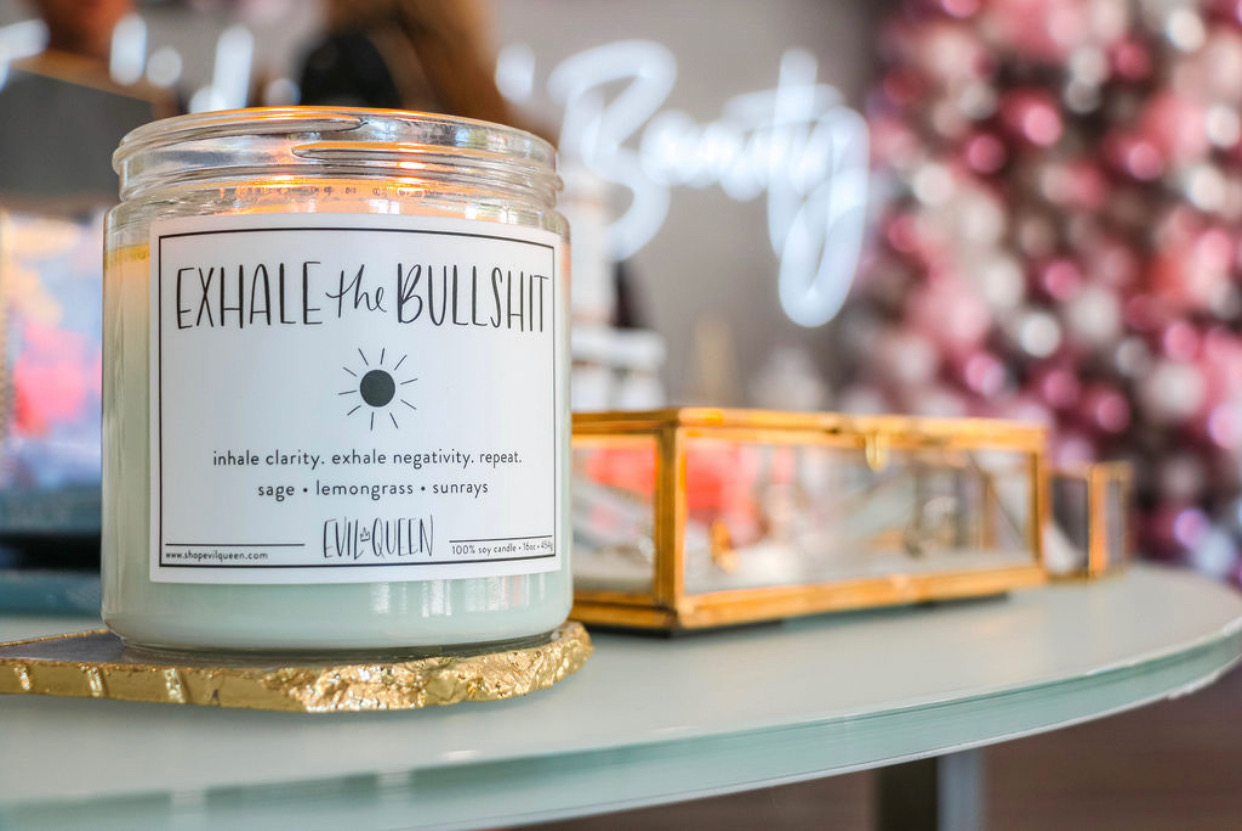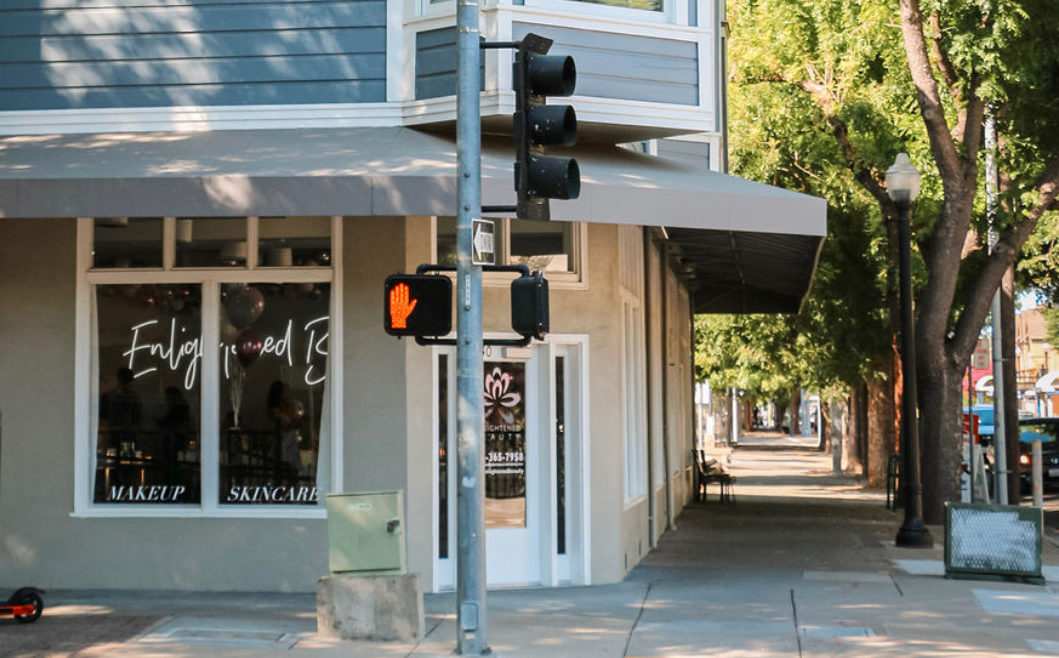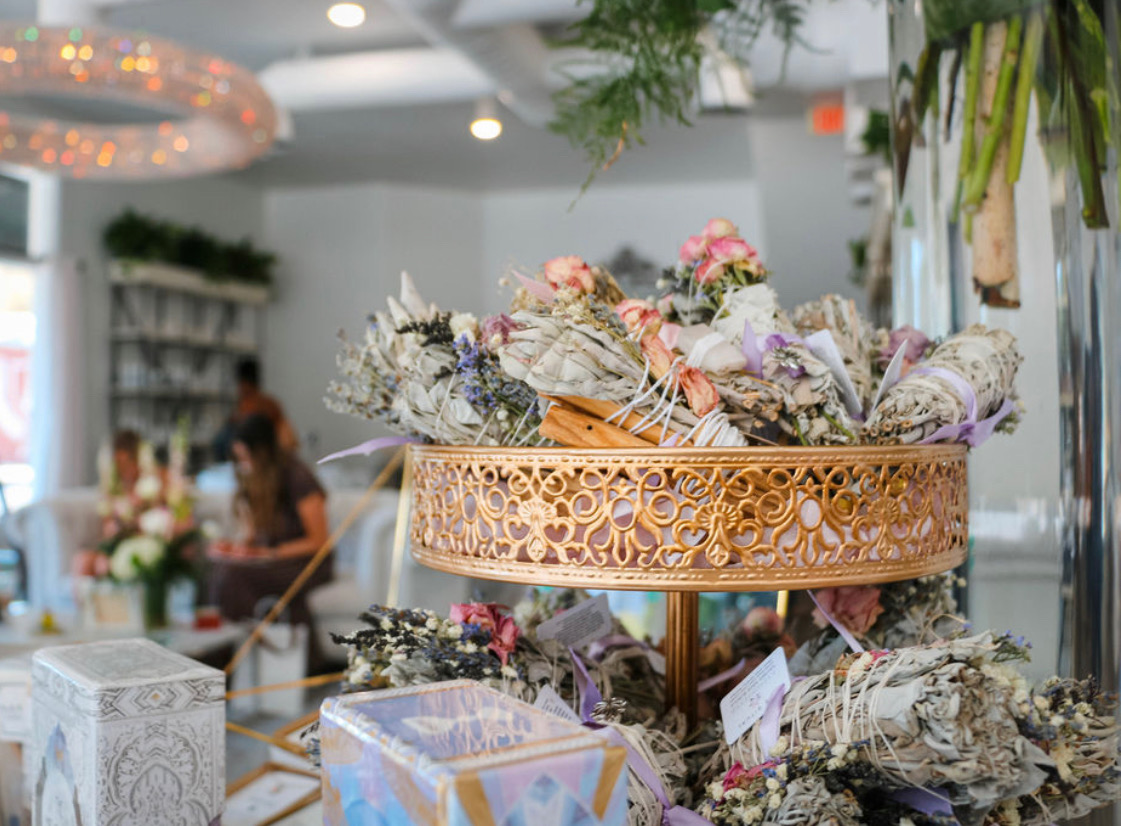 Photos: Instagram @mo.mint.media
For more information about Enlightened Beauty please visit their Instagram page, @EnlightenedBeauty!