We recently had the pleasure of hosting an advanced makeup class with Eric J. Allen, mega talented celebrity makeup artist.
As a 20 year veteran of the makeup industry, Eric J. Allen has been an integral participant in fashion, print, and product development. Eric's career has taken him through New York Fashion week, the runways of Paris and Milan, touring with singers such Kimberly Locke and video work with artists such as Nicki Minaj to name a few. In his youth, Eric trained as a Fashion design major. His understanding of color and form has been utilized in such works as "Down the Rabbit Hole," a year collaboration with photography Justin Monroe and creating makeup collections for Procter and Gamble Professional Lines. Eric's ultimate inspiration is to create beautiful faces that are balanced, blended, and stylized.
Eric showcased natural, beauty, and editorial makeup appliccations for our students in this full day hands-on class.
This class was so fun! We learned so many cool techniques! Mr. Allen is a great educator and artist .  I have been practicing makeup for years before attending Federico, so after I heard that Eric Allen was a great teacher, in homeroom, I signed up right away! I was looking for techniques and he delivered!  -Alicia Q.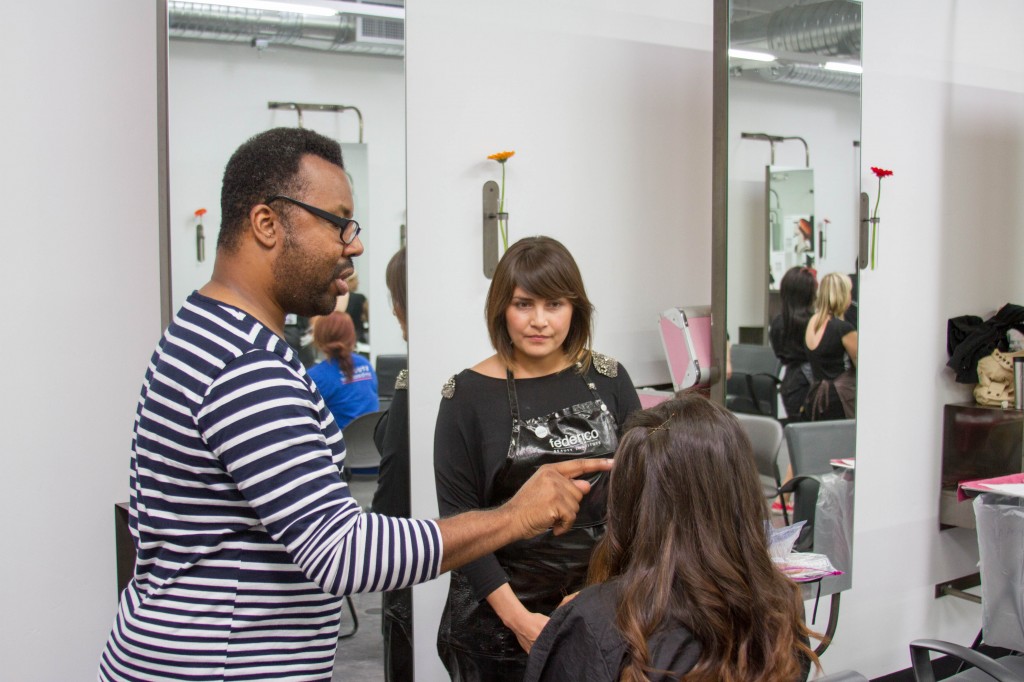 He shared such great info on contouring and where to place shadow! – Amanda B.
Eric was extremely informative and helpful.  Any questions or comments we had.. he was super sweet and willing to pull things from his own kit to help us.  It made the learning process so much easier! – Hannah B
Interested in attending Education at the Federico Advanced Academy?
Contact us at [email protected]