Gerard Scarpaci will be at Federico presenting an advanced cutting class for Alumni and Salon Professionals Monday, January 13. Gerard is a world-class hair cutter and educator who has helped shape the Aveda curriculum, cementing his place as a visionary hairdresser.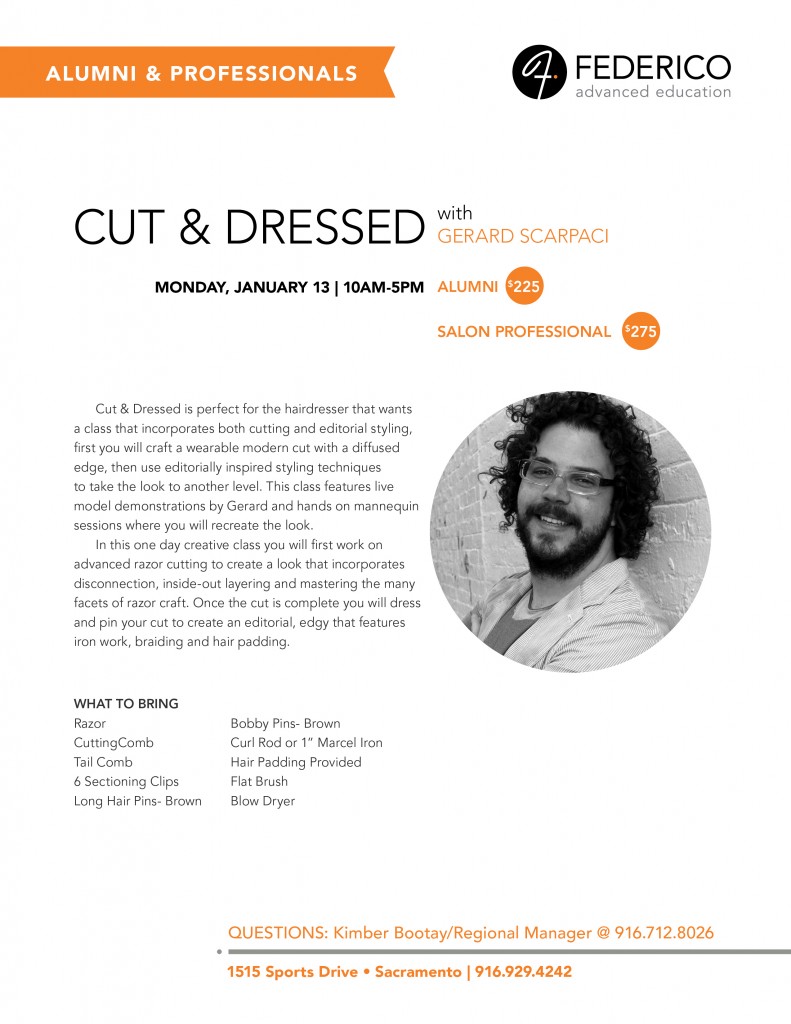 Interested in attending?
Students contact Leticia Campaz in Student Services 916.929.4242 ext.203
Salon Professionals/ Alumni contact Kimber Bootay 916.712.8026.