This week Federico hosted it's first ever Barber Battle. 20 students from phases 1-4 competed for the title of best Barber on campus. Contestants had to complete 3 looks, a Fade, a Classic Gentleman's Cut, and a Creative Cut, and were judged on everything from sanitation and setup to skill and execution.
We were lucky enough to have 3 amazing local barbers step-up up as guest judges for the event. Stephanie Hunter from Exquisite U Beauty Boutique, Andre Smith from Flaucy Barbershop & Hair Studio, and Trey The Barber from Blendz Barber & Beauty were on hand to give their professional insights on how each contestant did.
As the Battle raged on out on the theater floor, Phase 4 Barber, Rochelle, demoed luxury shaves from upon the stage. After round one, the contestants went from 20 down to 8. Four barbers from phases 1-3 and four barbers from phase 4 now had to showcase their skills at a Gentleman's cut. The Gentleman's cut is always a little harder to execute in the 30 minute time limit since it utilizes both clippers and shears, but all our competitors were able to create excellent cuts in the time given.
From Barber instructor, Mr. Mike, "All of the students competing have always had the talent to do a quality cut in a short amount of time, but I think enforcing a 30 minute time limit per cut forced them to stop second guessing themselves and just instinctively do what they're good at. It was great to see everyone getting in there and excelling."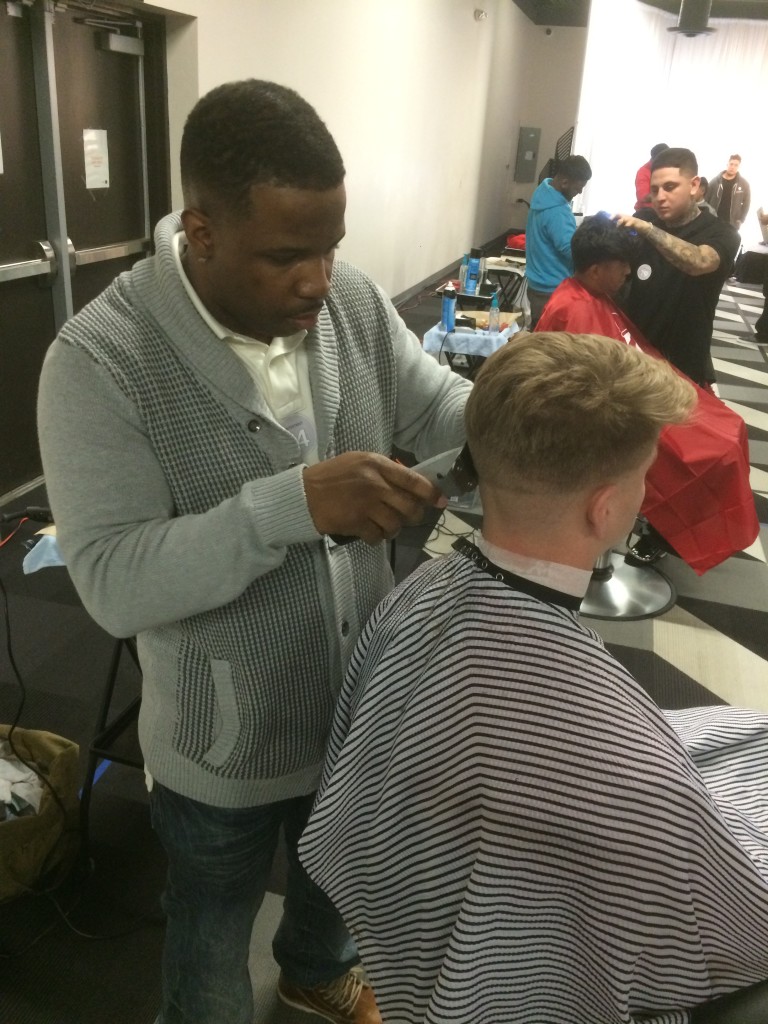 When it was time to pick the final four finalists, it was a tough decision. It ended up being a half a point difference between the four that moved onto the final round and the 4 that didn't make the cut. It all came down to Sanitation, a key point for passing State Board. When all was said and done, our four finalists: Izzy V, Jay P, Rikoh R, and Marcus P moved on to the Creative Cut.
With only four Barbers left, the final round of judging was by far the toughest. Every student on the stage did a fantastic cut but two in particular stood out above the rest. Phase 1 Barber, Izzy V, snagged the 2nd Place Trophy and Rikho R. a Phase 4 Barber walked away victorious with the 1st place trophy.
It was incredible to see all of the students get out there and show their skills. The amount of talent in the room showed, and picking a winner was no easy task. Thank you to our guest judges for making the tough calls and giving us your time. The first Federico Barber Battle was an incredible success and everyone's hard work showed.