August 18, 2013 marked the official Grand Re-Opening of Federico which encompasses Federico Cosmetology,  Federico Esthetics,  Federico Barbering and Federico Advanced.
We hosted over 300 salon professionals, students, and alumni in our newly renovated space to commemorate this milestone.
Within our newly expanded space, we are pleased to offer education on all levels to local and regional artists; we accommodate a vast range of skill levels from Cosmetology students to the most sophisticated and well learned of artists.- Adam Federico, Federico Creative Director
Celebrating our new alliance with Goldwell and KMS California, was John Simpson, Goldwell Global Creative Director, and Simon Miller, KMS California National Technical Trainer.
This VIP Catwalk presentation included the 2013 Goldwell Color Campaign, Color Zoom Beautify Collection and the 2013 KMS California Haircare Style Transformations with a peek into IQ Cutting.
John dazzled the crowd with models and techniques from this year's Goldwell ColorZoom inspiration .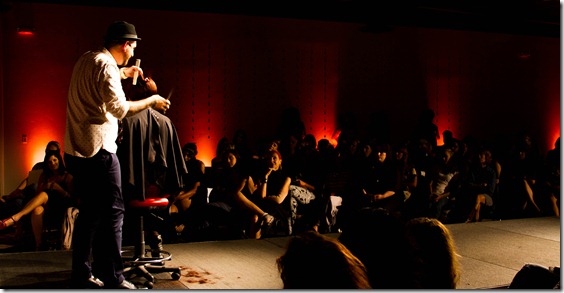 Demonstrating the KMS California IQ Cutting System, Simon Miller commanded the stage while transforming 3 different models.
A HUGE thank you to all of our Student Ambassadors who volunteered their time to help make this event such a success.