It's that time again to announce the RIC Star for the month of December! I had the pleasure of interviewing Jesus Mendoza Cardenas, and if you ask Maria in the café, she will try her hardest to (jokingly) make you afraid of him. But Jesus is, in fact, one of the kindest people you'll ever meet!  He's been with us since way back in 2004 and definitely shows respect, inspiration and creativity on a daily basis.  Jesus is the Chef in our Café here at Federico where he's cooking everything from breakfast tacos to burgers, wraps and soup.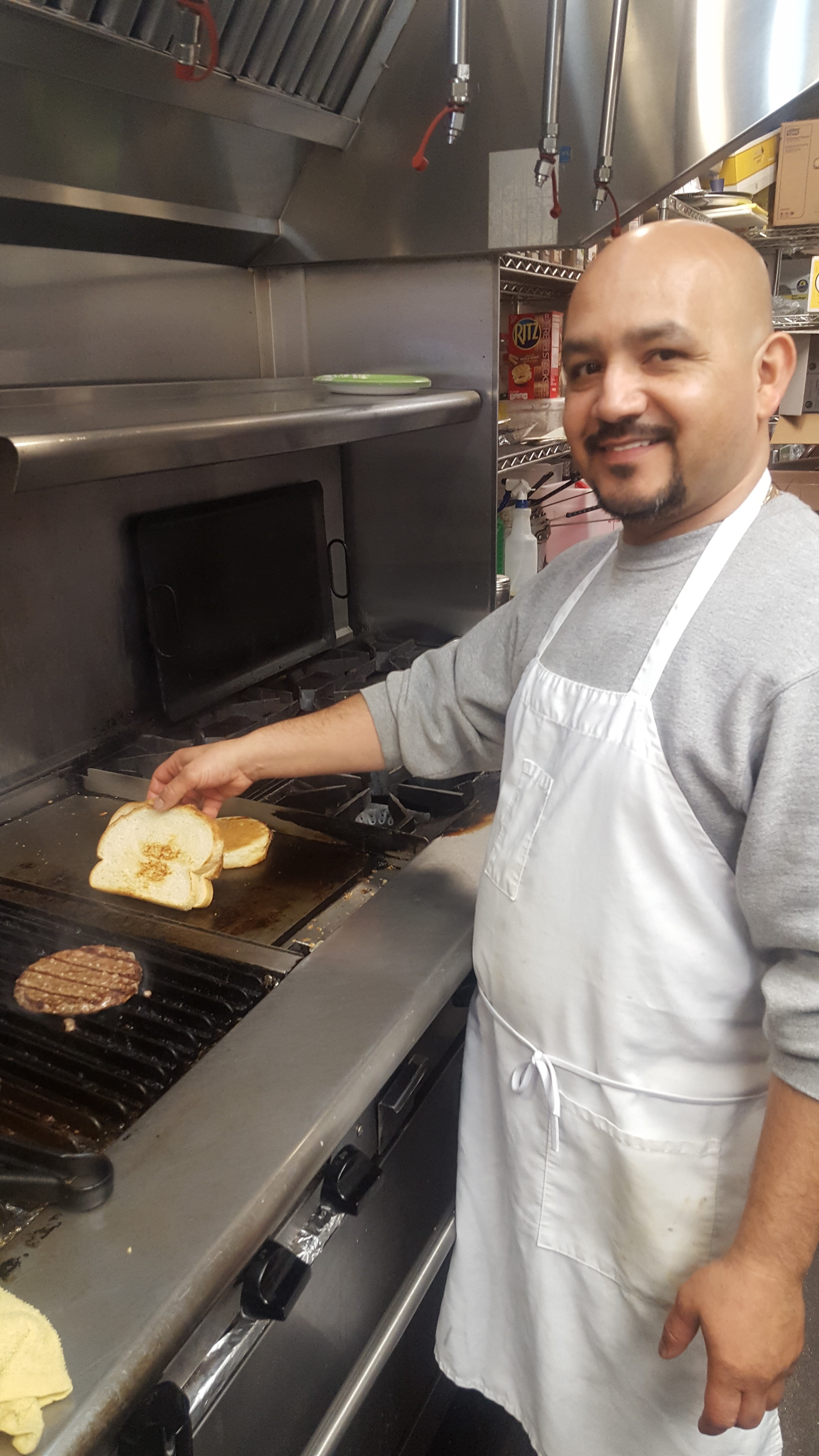 DR: Were you excited to hear that you'd been chosen as December's RIC Star? How did it make you feel?
JMC: Yes I was excited, I had no idea I was nominated.
DR: What do you love the most about working here?
JMC: They let me do whatever I want in the kitchen. This is my kitchen!
DR: What's something we don't know about you?
JMC: It makes me really excited when I hear the students tell other people how much they love my food.
DR: What's the toughest thing about your job?
JMC: Making sure the alarm is off before I clock in. Sometimes I'm about to clock in and the alarm is about to go off so I have to run and turn it off.
DR: Do you eat at the café every day?
JMC: Hell yeah!
DR: What's your favorite item on the menu?
JMC: Soups. All of them! The way I cook at home is the way I cook here so I want everyone to feel like they are eating at home.
DR: If there was anything else you could do as a career, what would it be?
JMC: I'd still be in the kitchen but I would change it so that I can make different types of food.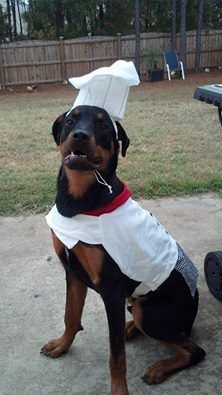 When I asked Jesus if I could take a photo of him in his kitchen, he told me that he'd prefer that I use a photo of a Rottweiller in a chef's hat instead. I told him that I'd try my hardest to find one so you can imagine my excitement when I actually came across one (just in case you were wondering why you're looking at a picture of a puppy in a costume.)
I think it's pretty evident that Jesus loves his job. I don't know about you, but it makes me extremely happy that our Chef at Federico is so passionate about the food he cooks. The next time you order lunch from the café, do yourself a favor, try a bowl of soup and make sure you give compliments to the chef!
Congratulations Jesus!