Financial Aid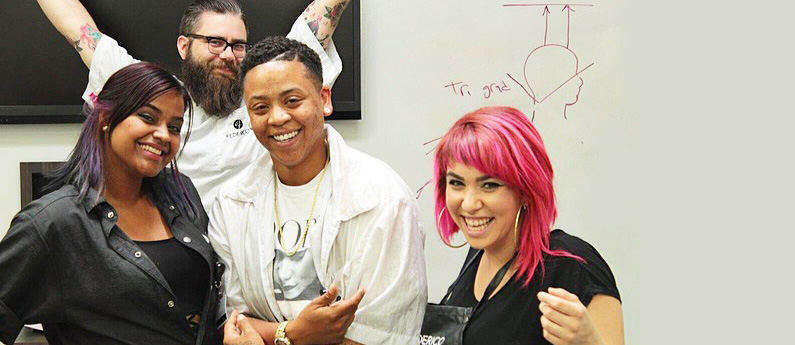 Funding Your Career Dreams
Federico is proud to offer financial aid for those incoming students who may qualify. We don't want the cost of tuition to stop you from getting the best training in cosmetology and esthetics. If you're a veteran, we welcome you as Federico is VA approved.
We provide a variety of tuition payment options, including federal student aid resources such as Pell grants, SEOG Grants, VA Benefits, and student/parent loans.
All enrollment requirements must be completed prior to scheduling a Financial Aid appointment.
Once scheduled, the following documentation must be turned in prior to the time of the Financial Aid appointment:
FAFSA (Free Application for Federal Student Aid). The FAFSA must be completely filled out and signed prior to their appointment. If you have already applied for the FAFSA within the academic year need to provide the SAR (Student Activity Report) with DRN#. To obtain a copy of the SAR call 800.433.3243
SIGNED 1040 Tax Form for you and/or your spouse for the current year
W2 forms or Schedule C Form for you and/or your spouse for the current year
Documentation of any untaxed income you may have received such as:

Welfare
TANF
Social Security
Disability
Child Support
Unemployment
Other
Co-Signer, if required. If you do not have at least three years of established good credit, you must secure an approved co-signer that does meet those requirements
(1) federal student loans are required by law to provide a range of flexible repayment options, including, but not limited to, income-based repayment and income-contingent repayment plans, and loan forgiveness benefits, which other student loans are not required to provide; and (2) federal direct loans are available to students regardless of income.
Dependent Student
Dependency status is determined on Step 3 of the FAFSA form. If you have been determined to be of dependent status, you must report for the last parent that you lived with. If that parent has remarried, include step-parent's information as well. You must provide:
Your parent's SIGNED 1040 Tax Form for the current year
Your parent's W2 forms or Schedule C Form for the current year
Additional Financial Aid Resources
US Department of Education Information
Direct Loans Student Information
Get More Info…
If you're interested in learning more about Federico Beauty Institute and exploring whether this is the right path for you, fill out the form on this page to receive more information.
To speak with a friendly Admissions Advisor right away, give us a call at 916-418-7223.