Gerard Scarpaci
Stylist
ARROJO Educator
Co-Founder of Hairbrained.me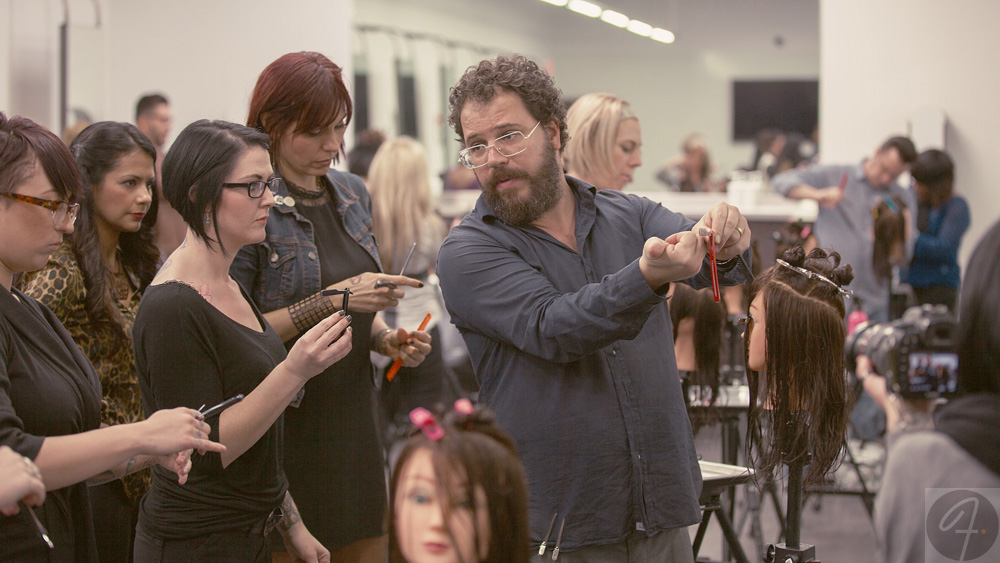 Gerard kicked off his career as a hairdresser at Vidal Sassoon NYC, and in 2010 he joined the ARROJO team. After 20+ years of experience in the industry, Gerard was classified as a well-known, world-class hair stylist and educator who has cemented his place as a true visionary.
During Gerard's 2-day visit to Federico, he demonstrated two Advanced Razor cutting techniques. He led a class for current Federico students and another for Federico alumni and local salon professionals. Both classes focused on advanced razor cutting and editorial styling, creating a look that incorporated disconnection and inside-out layering.
This live session of Advanced Education included live model demonstrations by Gerard and hands-on mannequin sessions where our guests were able to then recreate the look with Gerard closely observing. Once the cuts were complete, our guests were able to dress and pin there cuts to create an editorial, edgy look that featured iron work, braiding and hair padding.
Here's what some of the participants had to say about the class…
"I have already taken sculpture here at Federico but every educator has a different look on the techniques of cutting. Gerard gave me a whole new perspective on cutting hair."
"The class exceeded my expectations. Learning a very technical way of cutting will help me to be a more consistent stylist."
"I love that I was taught a new approach to some old techniques"