By: Melissa Federico, LE and Beauty and Fashion writer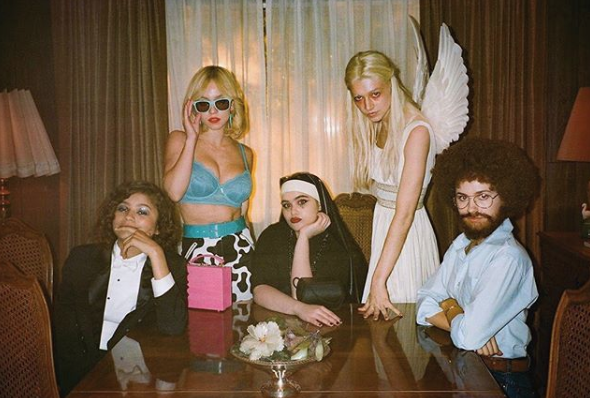 Have you been trying to connect with your squad about coordinating Halloween costumes? Don't bother – they're probably busy practicing their Euphoria makeup from the last post.
That could work for you, but you better act fast to secure your spirit animal below – these fantasy costumes from the controversial HBO series are all about excess.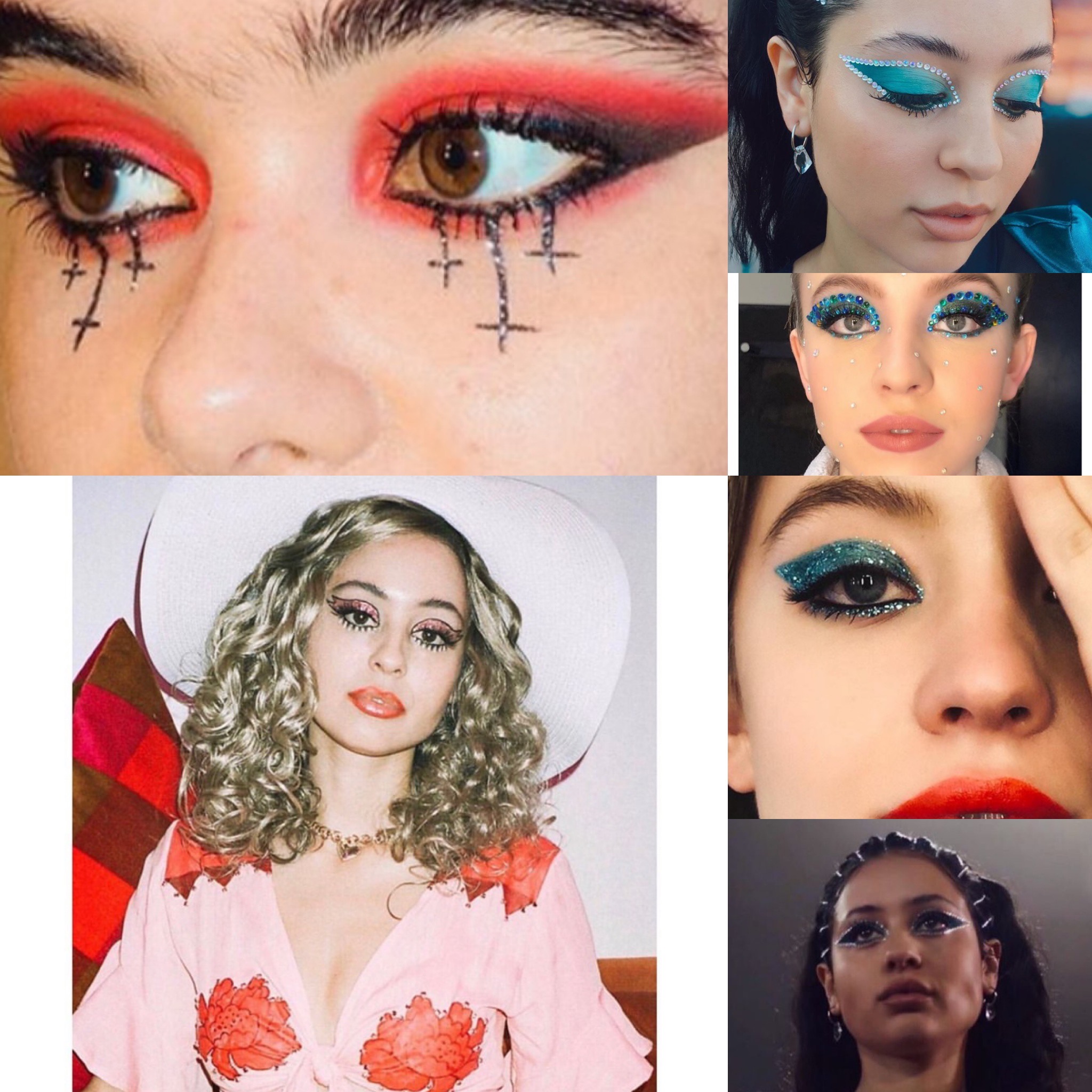 The Damsels
A character in costume dressed up as another character in costume – sound confusing? It is. For the Halloween episode (episode 6) the East Highland crew draw upon pop-culture to guide their costume choices, but even dressing up as someone else ultimately reveals more about their individual characters. Thats okay because these iconic Halloween costumes are far too good to pass up.
Even if they aren't original.
Alabama
Cassie steps away from her sweet girl-next-door vibe with her spin on Alabama Worley from the 1993 film True Romance. The 90s are definitely trending and we can see you pulling inspiration from this makeup look and a pair of pink leopard print pants.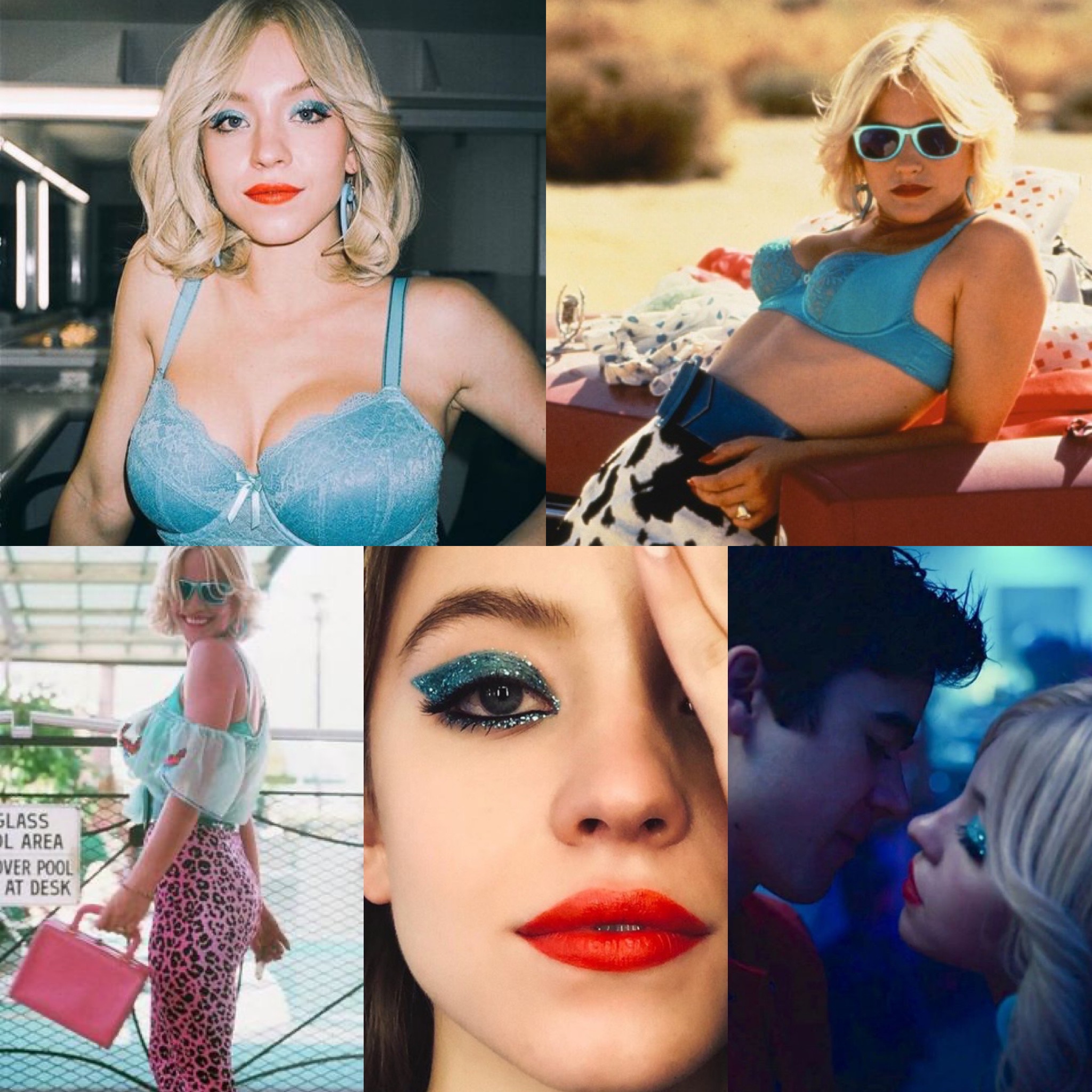 While Department Head Doniella Davy @donni.davy originally created the look, her teammate Kristin Sage Coleman @kirinrider is responsible for precision looks on-screen. Coleman started by prepping skin with Botnia Skincare creams and a Trezor floral toner. Then she evened out skin with a Charlotte Tilbury foundation and a Becca Cosmetics concealer. To contrast with the siren red YSL lipstick, Coleman layered on blue glitter pigments from Lemonhead.LA. She really made sure to give this look a clean and defined cat-eye outline around the entire eye before finishing this well-executed look with Better Than Sex Mascara by Too Faced. I'm sure Coleman would agree; the name of the mascara is not without meaning. 
Iris
Some viewers may be quick to draw parallels between the film that inspired Maddy's Iris costume and her tumultuous relationship with Nate. TBH – we just can't get over the twiggy-inspired eye makeup and red lined lips.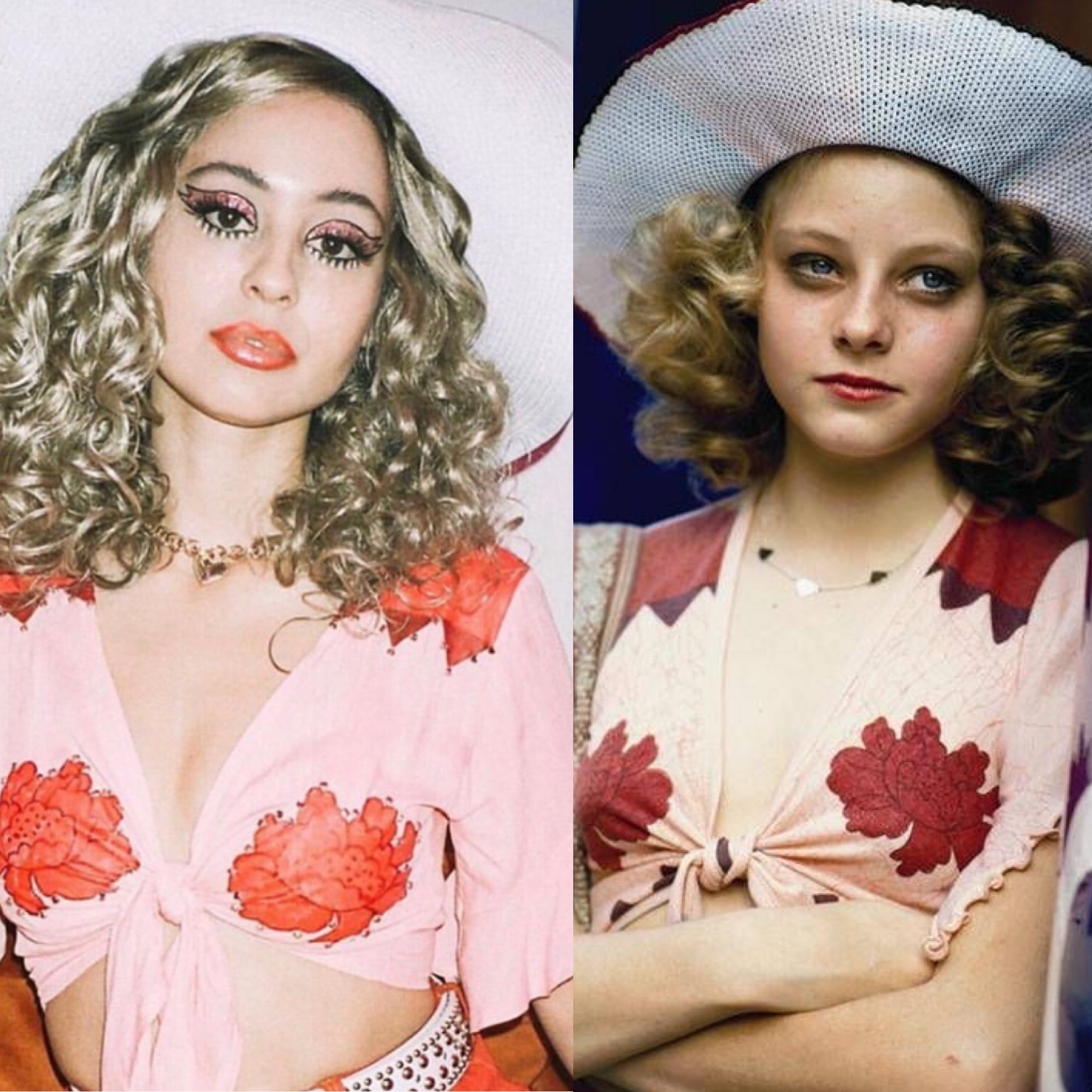 Davy and Coleman used Lemonhead.LA pink glitter outlined in a cool black flame-inspired design from a Chanel Beauty cream liner. Using an Armani foundation, she completed the sassy look with a red Mac lip liner and clear gloss. What truly makes the costume pop is how they detailed the lower lash with a mixture of clear and pink jewels and artfully drawn black liner. To add the finishing touch to your inspired look you can add false lashes – the makeup team regularly used the brand House of Lashes.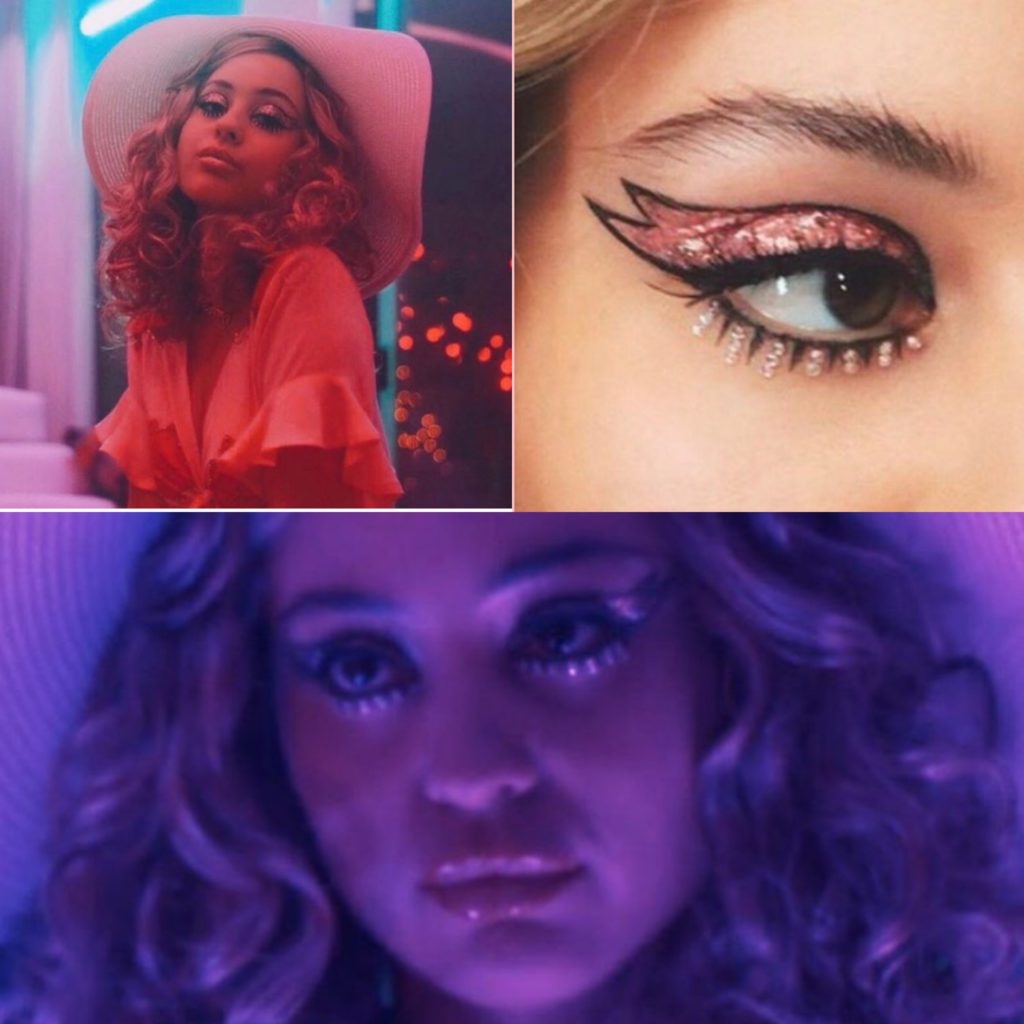 Thana
Apparently, the film and the character that inspired Kat's "Thana" costume is not for the faint of heart. Perhaps it's an appropriate look for a character like Kat who is exploring her sexuality but for Halloween we can see you adding these dramatic crosses and red eyeshadow to any vampy costume.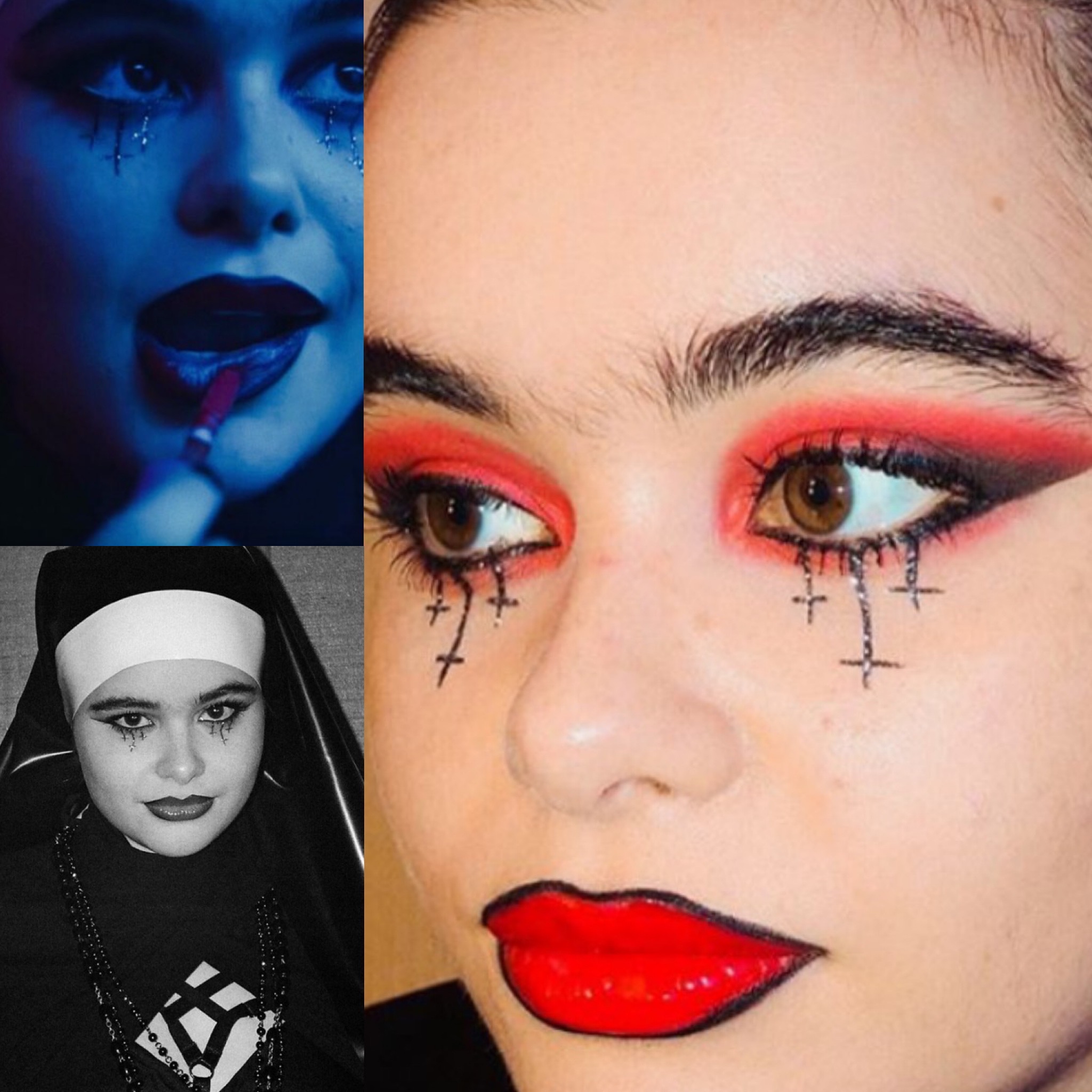 On her IG post @kirinrider Coleman admitted that it took a bit of effort to get the crosses just right, but with a mixture of NYX sparkly liquid liner and an Urban Decay Cosmetics 24/7 black eyeliner and glitter liner she was able to make the look come together and pop on screen. To get the precision that Coleman achieved with the eyeshadow, try using tape lined on either side from the outer corner of your eye to the edge of the brow. Then pack on red eyeshadow from Claropsyche all around the eye and line and fade the black liner and polish off skin with Tarte Shape Tape Foundation. The lips were lined with the 24/7 black liner after a hefty application of Narcissist Powermatte Pigment lipstick, and a Wet Cherry gloss by Lime Crime.
Juliet
Jules manages to add her own unique flair to her Claire Dane's Juliet costume with the addition of gold foil makeup. It's our favorite take on this tragedy yet – and no, we weren't talking about Jules and Rue. #julesandrueforever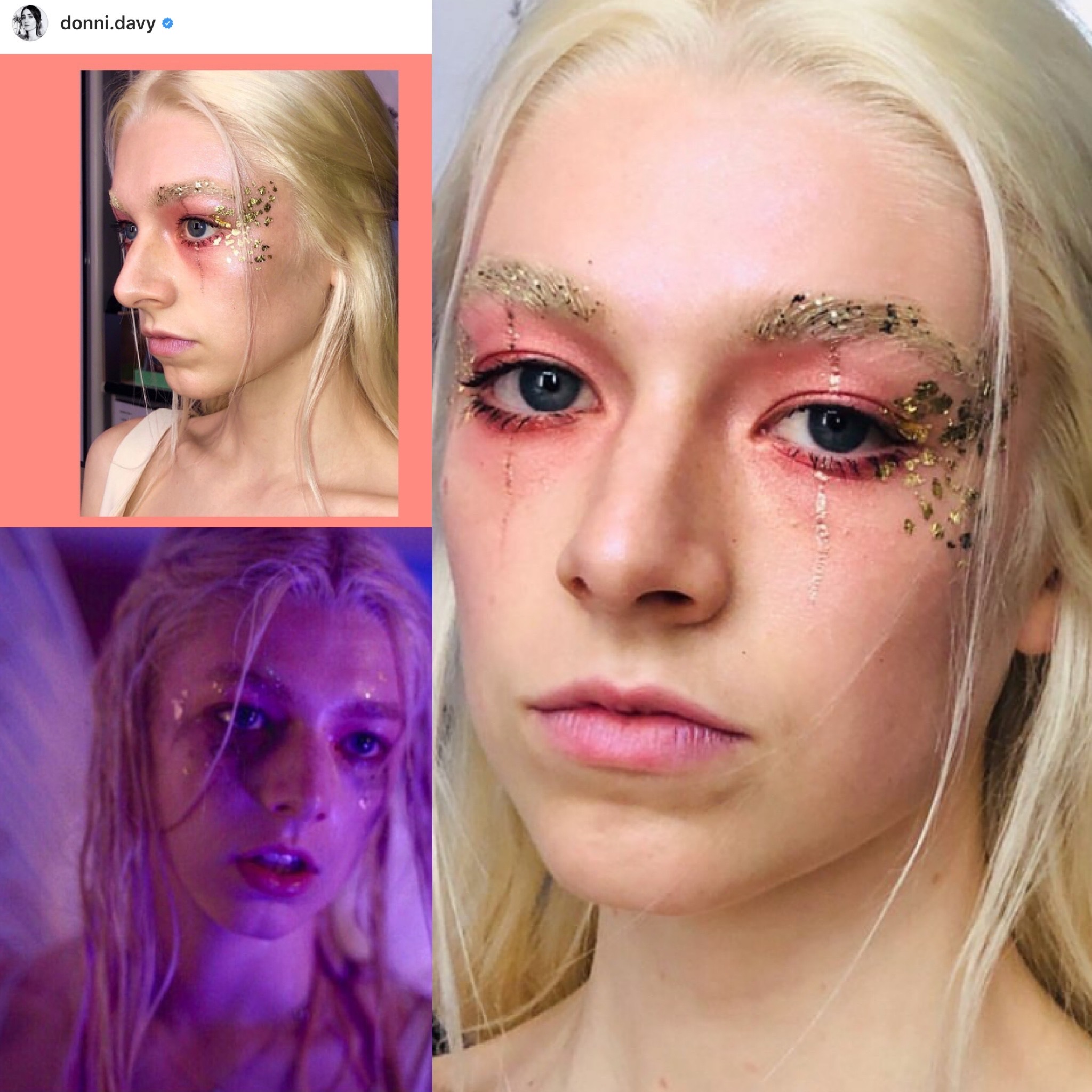 In the last post, we noticed a lot of washed punchy colors on the runway that could've easily been inspired by dreamlike makeup from this costume. For the same washed effect, start with an ethereal blend of coral eyeshadows from the Colourpop Sweet Talk Eyeshadow Palette, and use Too Faced rose gold liquid liners for the vertical lines down the center of the eye. Davy secured the gold foil bits with lash glue and added loads of chunky black mascara to lashes. Add the Fenty Beauty highlighter in Confetti to cheeks and add Kryolan glitter to tie brows into this romantic look.
The Cheerleader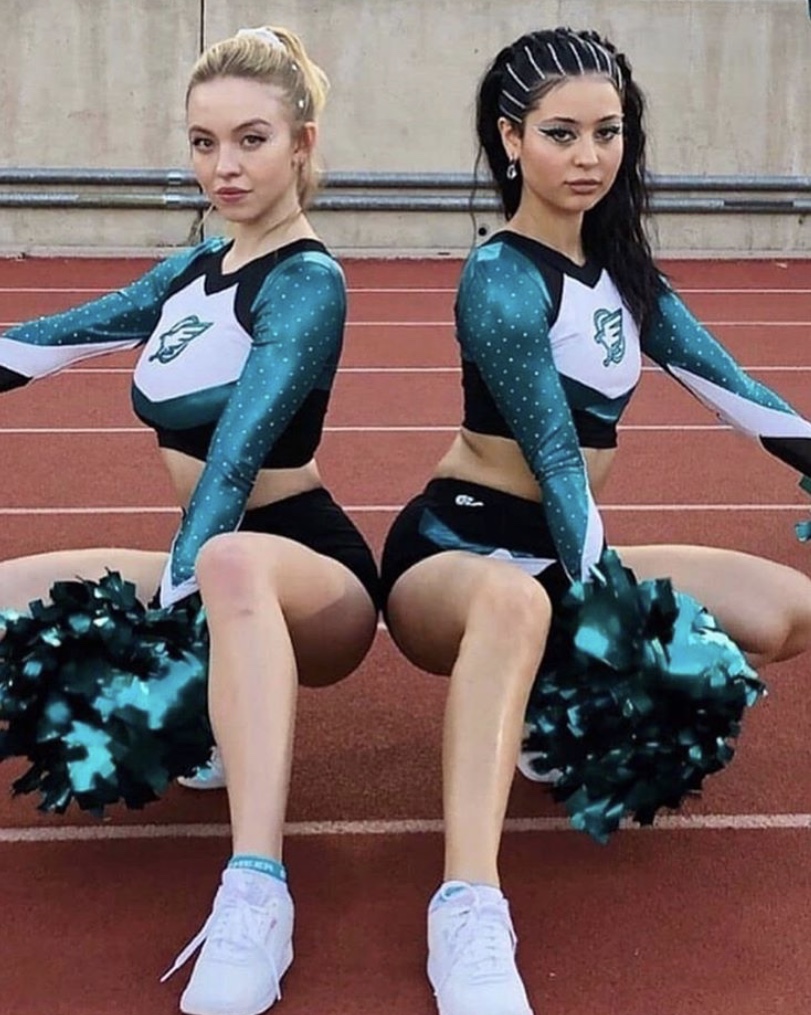 The head cheerleader always shows up and there's no doubt that you'll bring the same energy to any Halloween party dressed like Maddy. There are so many ways you could make this iconic cheerleader look all your own, but if you're going for legit – stick to the aqua colors in the Colourpop Mar eyeshadow palette.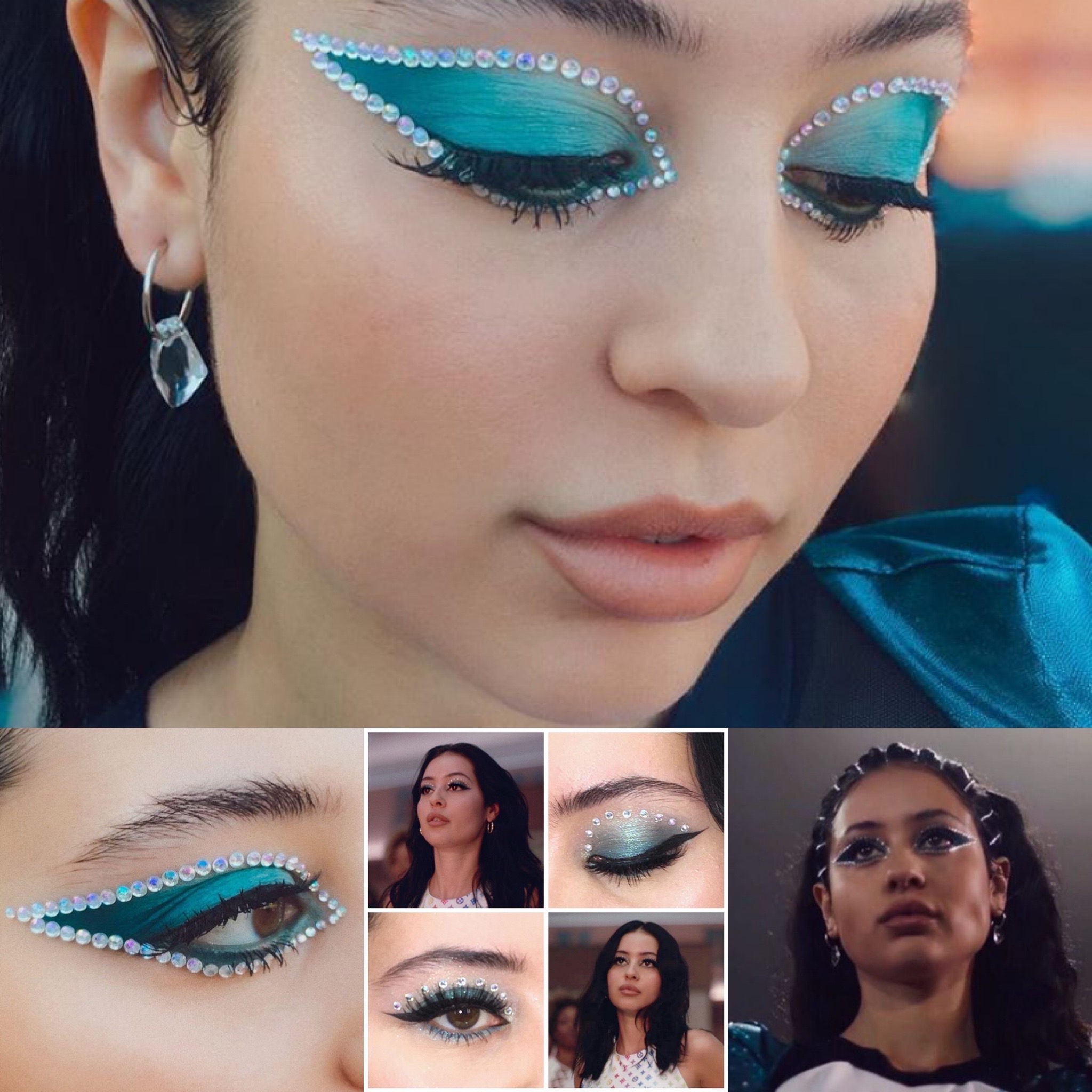 Coleman created a subtle ombre effect with a lighter color in the corner inside of the eye, fading out to a sharp point in a deeper blue. Be sure to pack on pigment and blend out the color on the eyelids and with a deeper blue along the lower lash line. After that Coleman used an Urban Decay 24/7 waterline liner, gems from Amazon and House of Lashes false lashes to create an intense look that she finished with airy brows, a Tarte lipstick and subtle highlighters by Glossier and Hourglass.
The Ice Peacock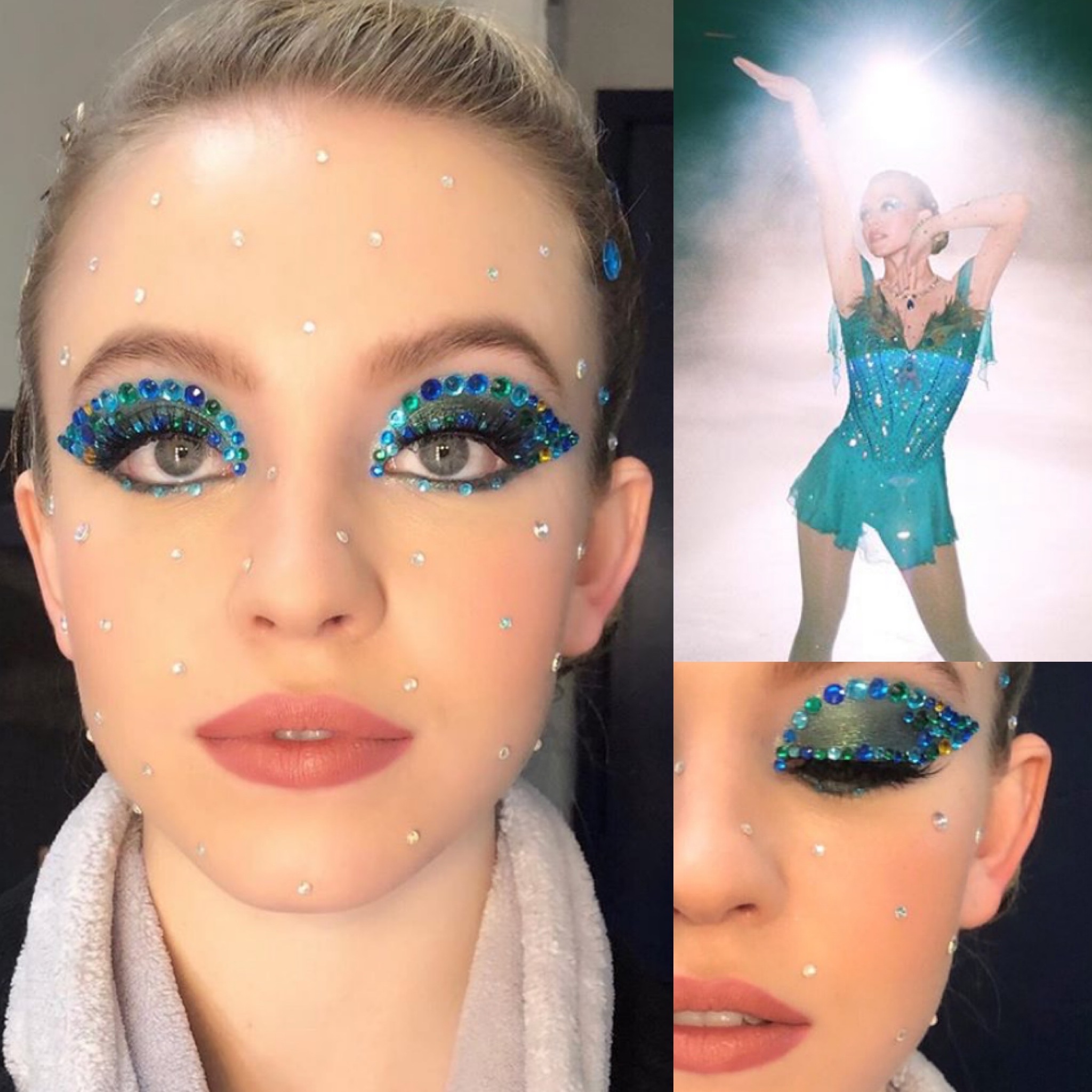 With each episode, we get a little deeper into the psyche of the characters. Cassie's episode details a sad coming-of-age story montaged with graceful ice skating. If you feel the "Ice Peacock" look (dubbed by makeup artist Kristen Sage Coleman) is a bit too fantastical for a complete head-to-toe recreation, you can draw inspiration from the methods below and give it your own twist.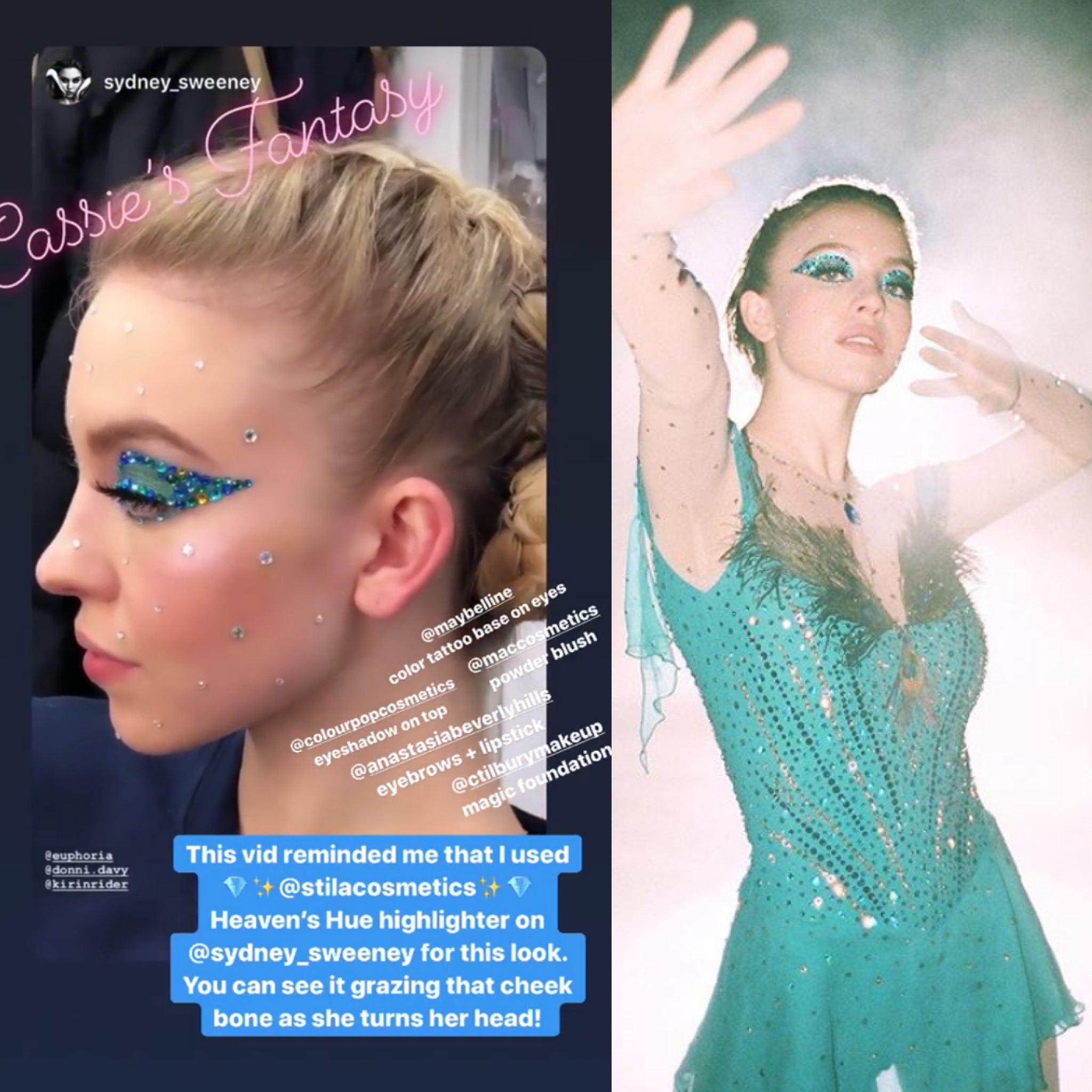 The team started with a Maybelline color tattoo base in a green and turquoise and then packed on a Colourpop Cosmetics eyeshadow over it for more intensity. Blend out before beginning the process of adding gemstones over the entire eye – with alternating tones of blue and pops of yellow. Then frame the face with Anastasia Beverly Hills eyebrow pencil and a sheer coverage of Charlotte Tilbury Magic Foundation before layering on a subtle pop of Mac powder blush, and grazing Stila Cosmetics Heaven's Hue Highlighter on cheekbones.
Complete the look with a Mac lipstick liner and a dusty pink lipstick from Anastasia Beverly Hills. When that is complete, it is time for the creative addition of random iridescent gemstones all over, to really make the look feel like a fantasy.
Don't forget to tag @FedericoBeautyInstutite in your Euphoria-inspired posts!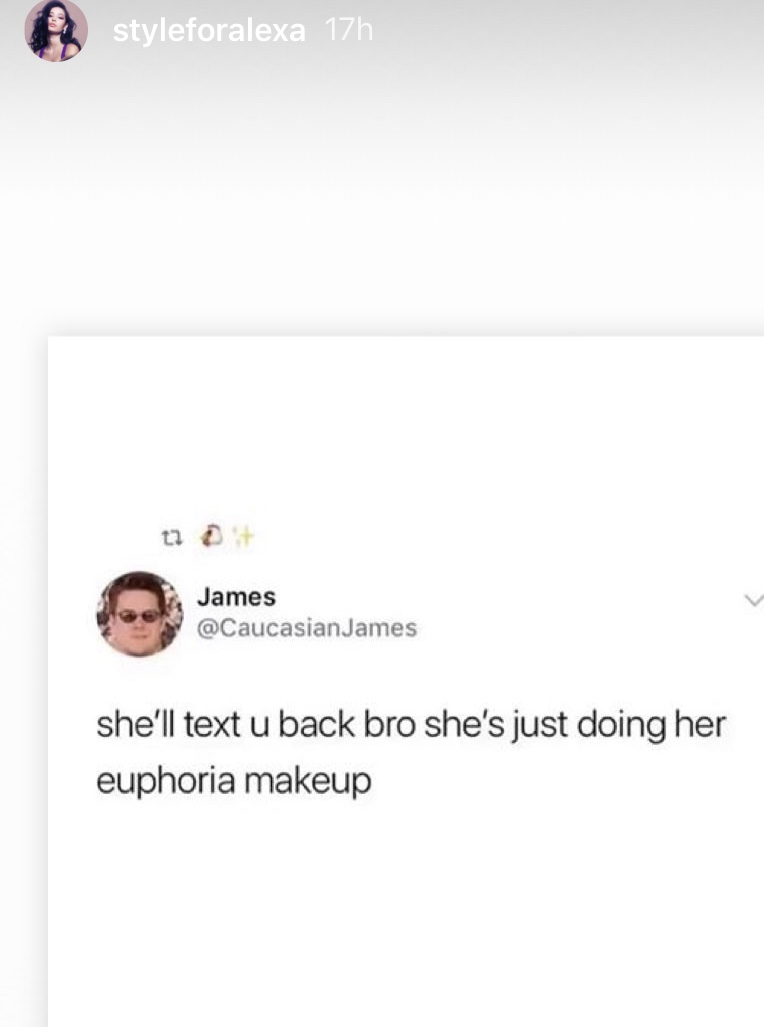 Melissa Federico has a BA in Fashion Journalism and is a licensed Esthetician. Follow her instragram @melinfederico