By JanyNicole Stehman
It's the 31st and the official end of our month-long  Halloween activities at Federico. October lets us explore a different side of the beauty industry than what we see in the normal day to day. We go from the everyday to full fantasy. The students get to do everything from dolls and ice queens to gore and the undead.
Students had the opportunity to do FX makeup for Corbett's Grindhouse of Horror in Roseville every weekend this month transforming their staff into zombies and ghouls.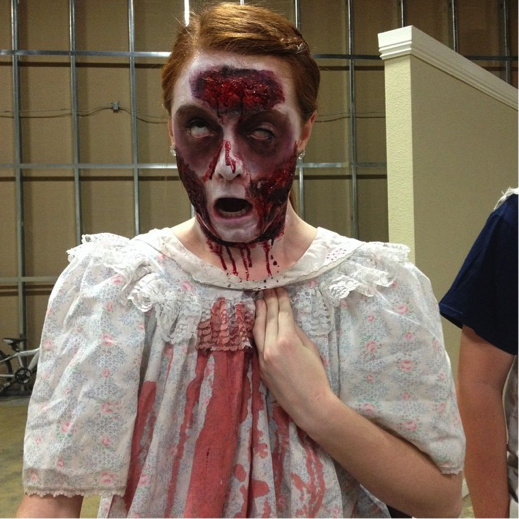 Several students were also able to work with GoodDay Sacramento to create last minute costumes for kids and adults. GoodDay  covered Sugar skull makeup, broken dolls, a fast and easy ninja costume, Maleficent, Elsa, killer clowns and many more in a 3 part special.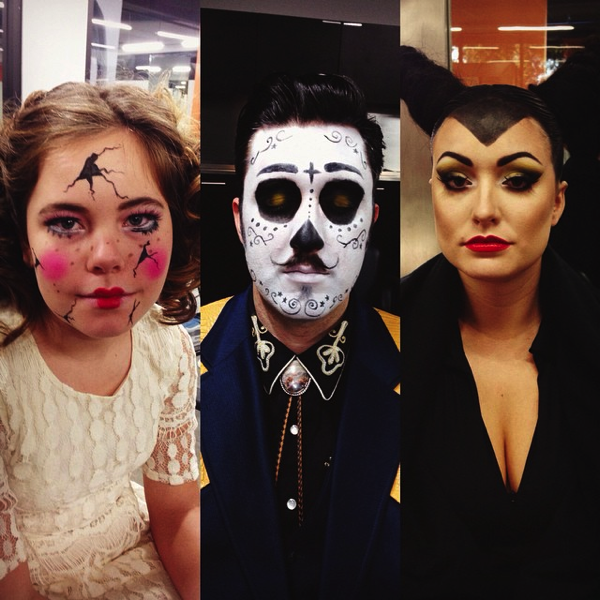 Filming happened at the crack of dawn, but the hard work paid off, Mark S. Allen was so impressed with the transformations that he had students turn him into Joan Rivers on Halloween morning.
Check out the videos below for all of the footage!
HAPPY HALLOWEEN EVERYONE!