Whether you've long embraced your natural texture, or are newly exploring the fundamentals of curl care, achieving organic volume and movement can be tricky. But it's worth it. Because embracing your curls can inspire confidence – and a sense of freedom.
Here, six tips and tricks for achieving hair that is the vibe.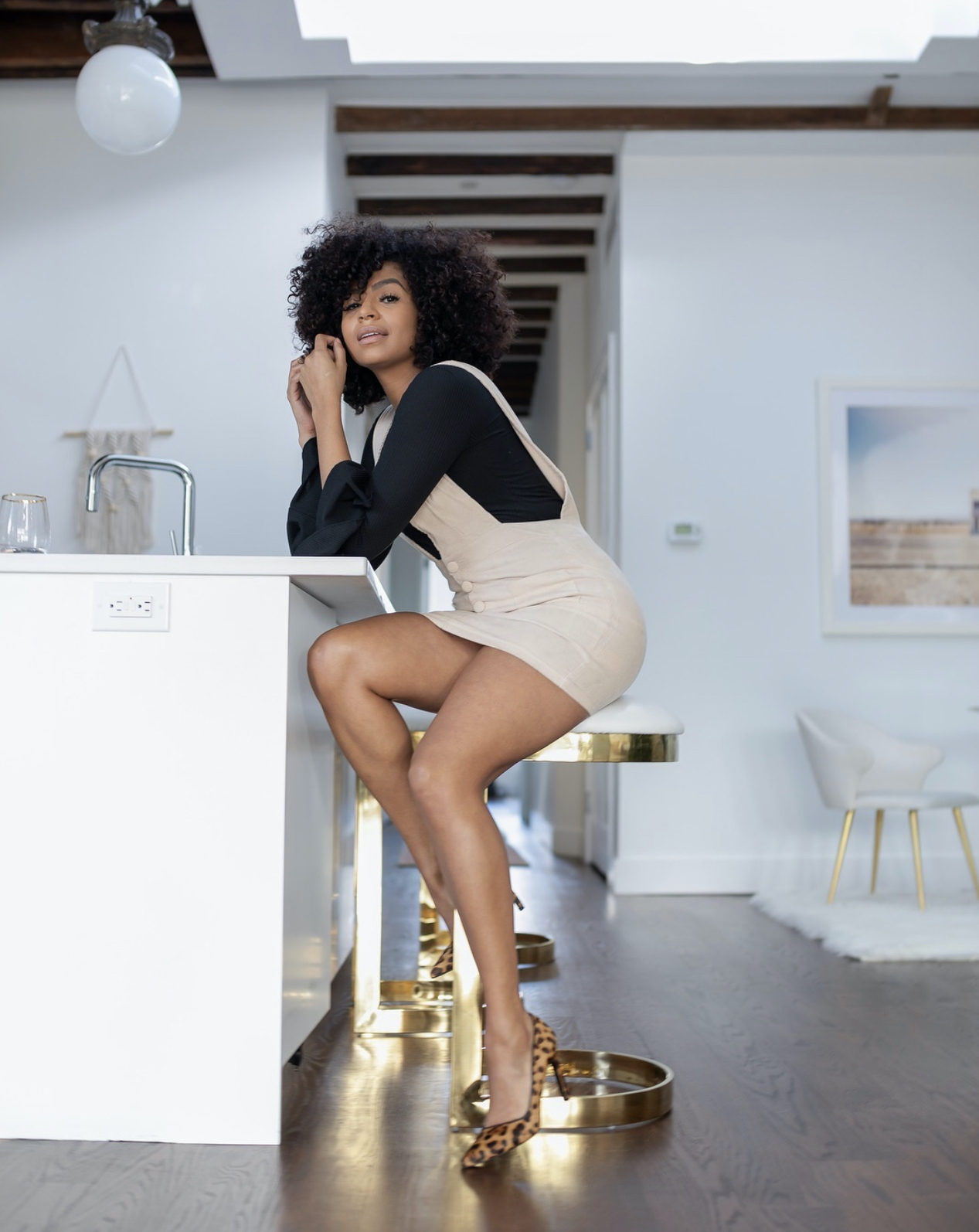 Tip 1: Lock in moisture. Hydration. We can't say it enough. To start, choose an ultra-nourishing shampoo and conditioner, such as R+Co Bleu De Luxe Reparative Shampoo and R+Co Bleu De Luxe Reparative Masque. These super-powered revitalizers restore luxurious texture, strength and shine, plus fortify and hydrate.
Allow the mask to rest for up-to five minutes.
Tip 2: Detangle. Use a wide tooth comb and detangle in small sections. Work your way from the bottom to the top.
Tip 3: Remove excess moisture. Improper drying techniques can render cuticles rough – and prone to frizz. To remove excess moisture properly skip the traditional towel, and instead, opt for a cotton t-shirt or a microfiber towel. Gently squeeze in an upward motion to remove water.
Tip 4: Product. Less is more. Though you might feel tempted to drench curls in product, we recommend a less is more technique. Start by applying R+Co Bleu Essential Hair Tonic, which delivers light hold, memory and shine. Distribute evenly from the mid-lengths to the ends and finish by misting a small amount of product into the root-area, making sure not to over saturate. Next, apply R+Co Bleu Super Style Crème, which delivers essential nutrients for softness, shine and movement.
Experiment with product, applying the least amount possible. This will allow for freedom of movement and amplified volume.
Tip 5: Pay mind to your hairline. The hairline can be prone to unruly behavior. To tame disobedient strands, finger coil curls, which will encourage them to stick together.
Tip 6: Air dry. Allow curls to dry naturally. If you're pressed for time, air dry part way and use a diffuser to finish removing any extra moisture.
When styling natural hair, keep it simple. Choose the no-fuss techniques included here – and give your hair the freedom it needs to live up to its fullest potential.