By: Sarah Federico, Beauty & Wellness Writer
The stockings were hung by the chimney with care, in hope that Bleu hair products soon would be there.
Well friends, it's official: we have now entered into 'last minute gift giving' territory. We know – it snuck up on us, too. The hustle, the bustle, the cookies, the tree trimming. They've all been most excellent. But somehow, amidst all of the merriment, we've forgotten one VERY important holiday element. The stockings.
But we're going to let you in on a little (pun intended) secret. When it comes to loading up the holiday stockings, there are few things more appropriate than hair care products – and this year – we're lusting after R+Co's latest offering, Bleu.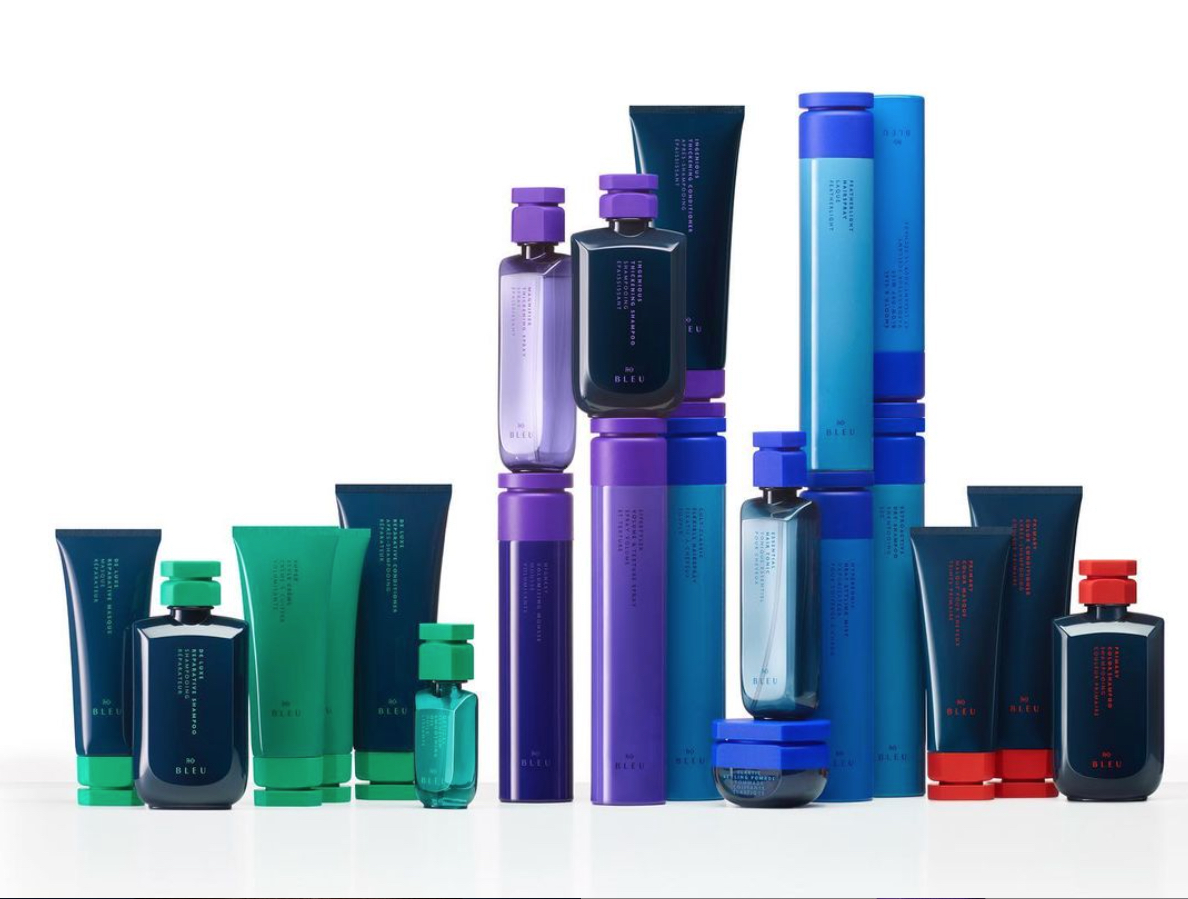 Here, Adam Federico, Director of Content for R+Co shares his top-7 favorites – plus how he uses them.
1. R+Co Bleu Essential Hair Tonic. This versatile mist delivers styling versatility, light hold, memory and shine. To use it, apply a light mist to towel dried hair and comb through.
"I use this product every day. When working behind the chair, I use this as a cutting lotion. When styling, I use it as a leave-in conditioner and detangler."
2. R+Co Bleu Surreal Styling Serum. One of a kind holding serum, which delivers flexible control, a touchable finish, softness, body and gloss.
"This product is great because it's light, but it also adds body. It gives fantastic styling memory, so it's perfect for straightening or adding bends and twists."
3. R+Co Bleu Optical Illusion Smoothing Oil. Sleek style – high shine. This nourishing oil smooths texture and tames flyaways. It's both versatile and lightweight, perfect for year-round styling and protection.
"I use this pre and post blow dry to seal the cuticle layer, smooth down flyaways, and add shine. It's lightweight, plus great for all hair types, textures and densities."
4. R+Co Bleu Lifestyler Volume & Texture Spray. The ultimate style booster. Weightlessly add texture, pliability, lustrous body and movement. Can be used as a finishing spray or a refresher to restyle and revitalize hair, without stiffness or residue.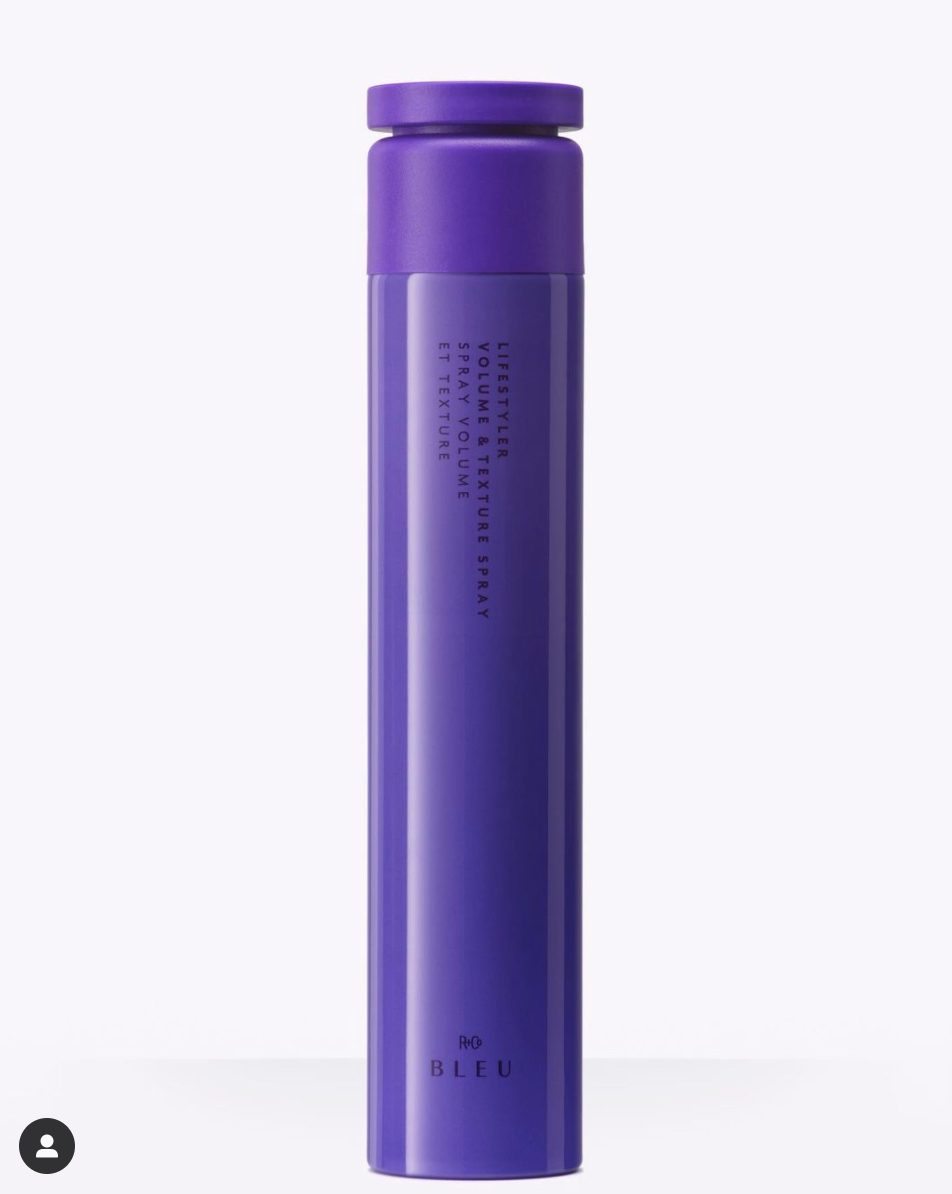 "I use this for added volume and grit post blow dry."
5. R+Co Bleu Elastic Styling Pomade. Unique, whipped texture adds a pieced-out look, structure and guts to short styles. Pliable, light, clean hold for hair that moves.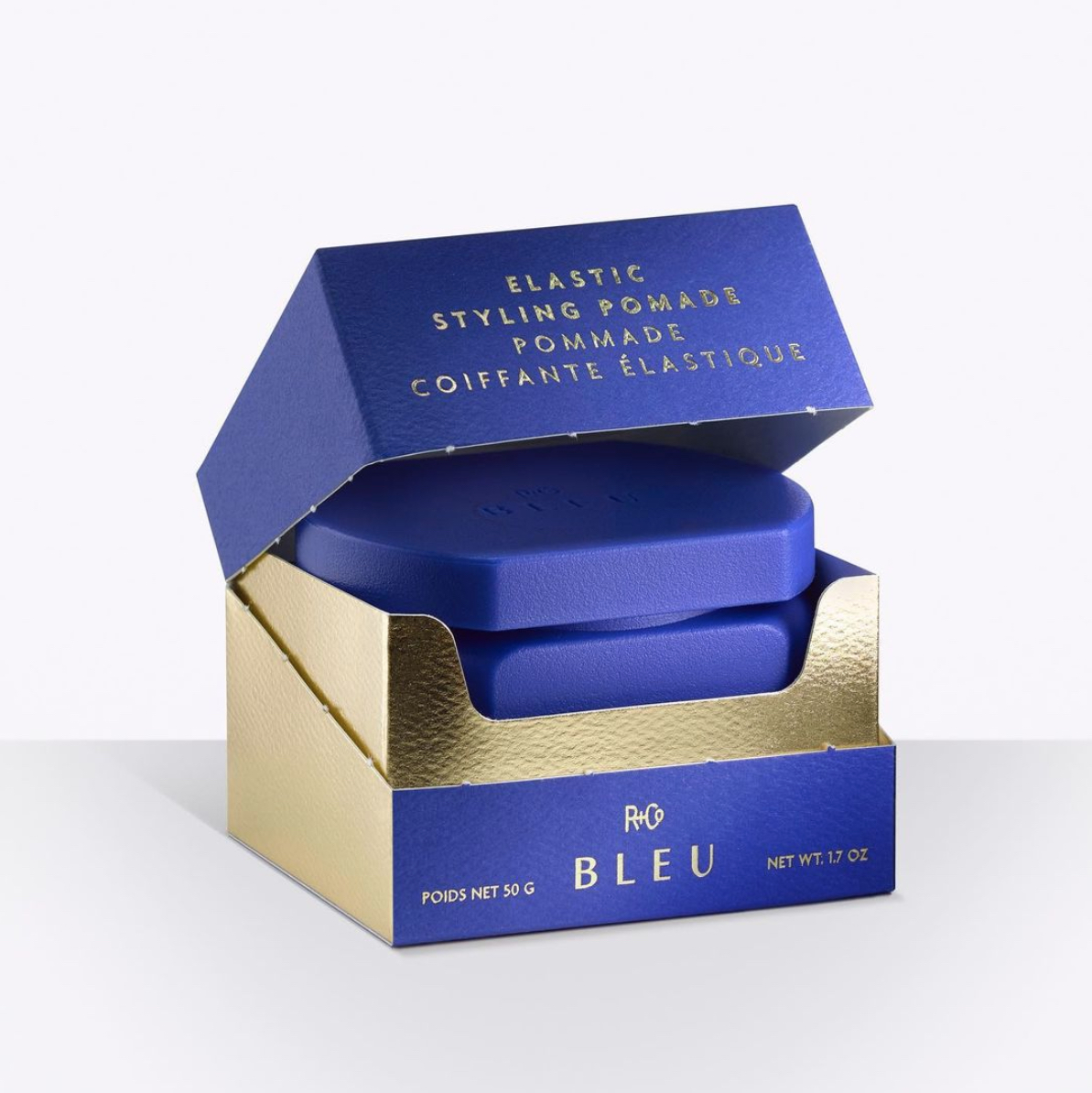 "I use this product primarily on men. I use it to create soft, movable, disheveled texture. It adds natural shine."
6. R+Co Bleu Super Style Crème. All around hairstyling hero, which adds softness, shine, hydration and movement. Moisturizes and strengthens for a smooth finish.
To use, rub between palms and apply to clean, towel dried hair.
7. R+Co Bleu Smooth & Seal Blow-Dry Mist. This ultra-fine blow dry mist strengthens, repairs, nourishes and protects. It also prevents thermal damage and helps to provide lasting frizz resistance.
"I like this product because it's very light. I use it before blow drying to seal the cuticle for silky, sleek, humidity resistant hair. If you'd like, you can use this as a base for styling, or a one and done product."
So, whether you've simply forgotten the finishing touches or are after a joy-inducing finishing touch, R+Co Bleu delivers.
Pick-up Bleu at AJF Salon located in Oak Park's Triangle District, or call to place an order for curbside pickup.