By: Sarah Federico, Beauty and Lifestyle Writer
Some guys look like they were born with good style: hair on point, beard well-kempt and skin looking clear and well-hydrated. Are these men superior to you? Absolutely not. They've just got a grooming routine that puts yours to shame.
At Federico Beauty Institute, we know that good grooming habits are key to looking dapper. But let's face it: Sometimes figuring out where to start can be challenging. Maybe you weren't taught the importance of grooming while growing up, or perhaps cultural standards of masculinity have prevented you from taking your regimen seriously. The truth is now it's easier than ever to up your self-care game.
Not sure where to start? Our quick-tips will get you there in a flash – just in time for the New Year.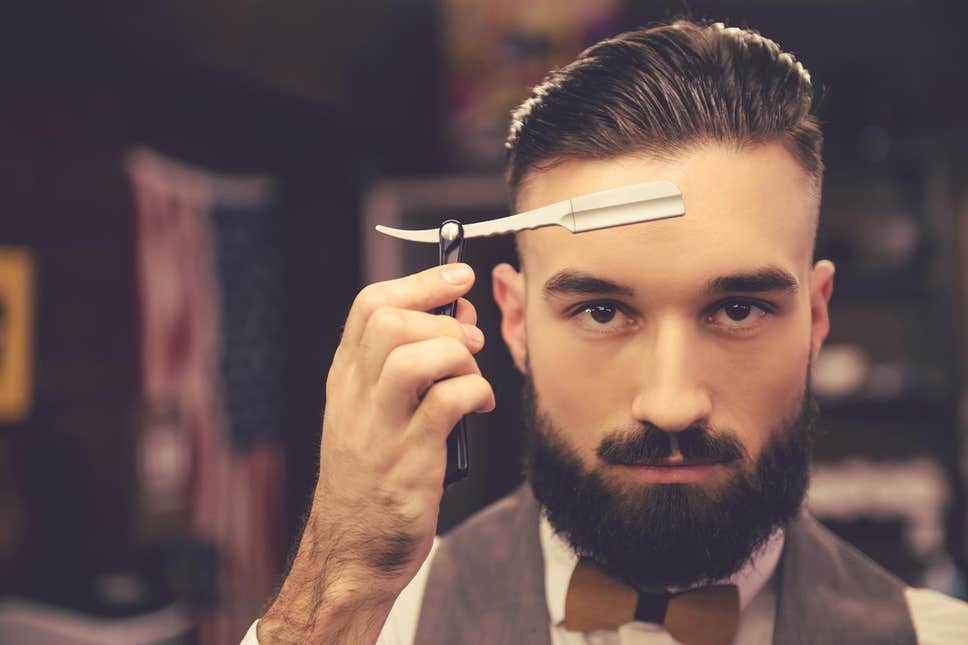 Tip 1: Discover hair products that work for you
No two people have the same hair care needs – but these days, there's a product out there for just about everyone. From pastes to waxes and creams, we've rounded up our favorites, here.
Wax: Designed to achieve high hold and low to medium shine, wax is good for adding texture to shorter styles. It can also be used as a finisher on longer hair that's prone to frizz. Simply warm the wax between your fingertips and very gently apply it over stray strands.
Paste: When applied dry, paste can help you to achieve medium hold and light shine; when applied damp, paste delivers high hold and medium shine. In short, it's a man bag essential, which delivers touchable, versatile control for short to medium styles, plus added volume to hair that may be thinning. Try Oribe's Rough Luxury Soft Molding Paste, which is ultra-pliable, and gives definition, texture and shine to the hair.
Pomade: Think, Mad Men. Perfect for special occasions or professions that require a more conservative look, pomades deliver medium hold and high shine, but are more relaxed than a gel. Apply conservatively to avoid a greasy look and feel. Reuzel's Red Water-Soluble Pomade is crafted from natural oils to give shine and control, but is residue free.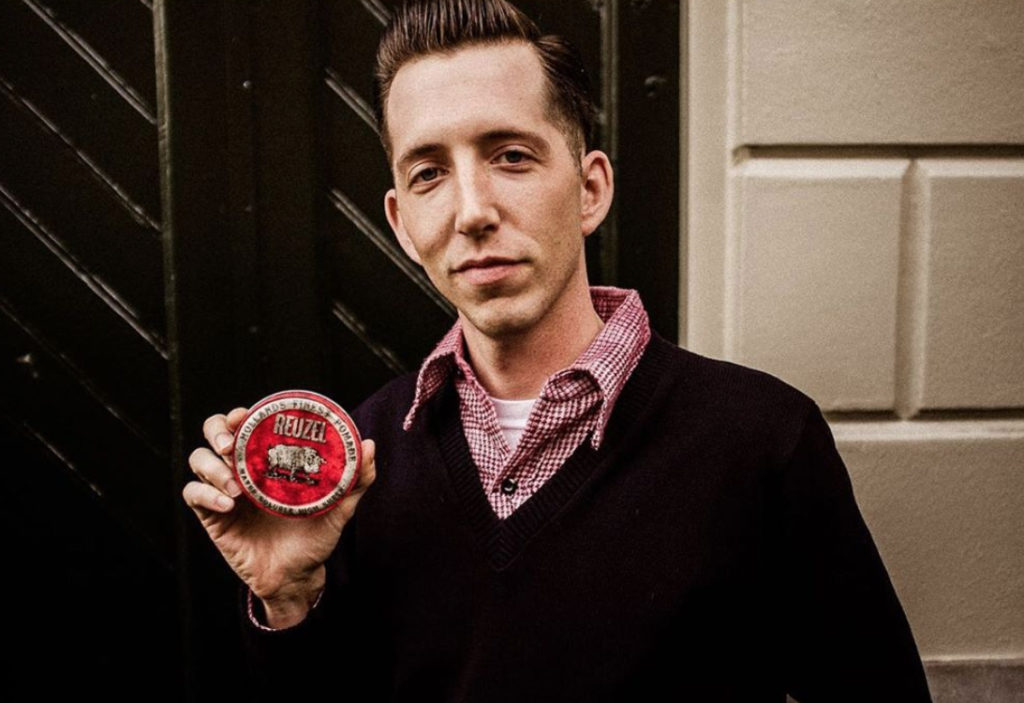 Styling Cream: Touting a feather light finish with light shine, styling creams work best for men with hair that's three inches or longer. Although it's a big upgrade from hair that's been air-dried sans product, it still delivers on that no-product feel. Use it to selectively tame flyaways or work it through damp hair to prevent frizz from developing throughout the day. Try Oribe's Crème for Style, which offers a firm yet flexible all-day hold.
Tip 2: Soften your scruff  
Beard oil: Put it in the bag. Whether you're sporting a full-blown beard, or you're making a statement out of stubble, this ultra-nourishing conditioner can help to strengthen and soften strands. But beard oil isn't only beneficial to facial hair; it can help to support the health of the skin underneath the hair. Post shower, place 2-3 drops of oil in the palms of your hands. Rub them together and work the oil through your beard for perfectly hydrated skin and hair, alike.
We like the Herbivore Beard Tonic Sampler, which combines natural plant oils to condition and moisturize, plus a subtle blend of woodsy essential oils for an incredible smell.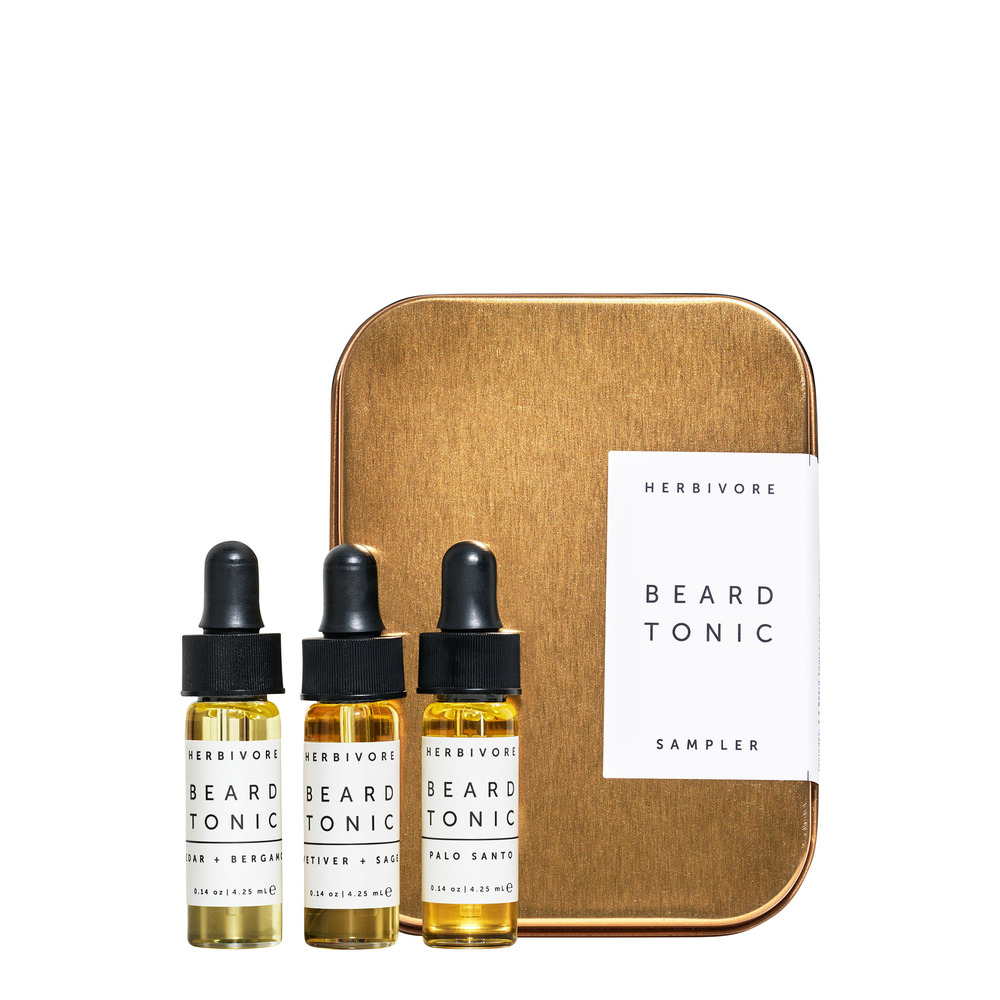 Tip 3: Close shave (like a pro)
With facial fuzz on the rise, the value of a quality wet shave has been somewhat forgotten. But nicks, cuts and ingrown hairs can be prevalent in a shave that's been improperly executed. We'll get you from start to finish, minus the discomfort.
Step 1: Start by applying warm water to your face. This will help to open up your pores, making it easier for the blade to glide over your skin.
Step 2: Apply a high-quality pre-shave oil. This will help to lift and soften the hair, making it easier for the blade to move smoothly and closely to the surface of the skin.
Step 3: Soak a badger brush in water for several minutes and gently wring it out. Apply shaving cream to the brush, and work it into your skin in a circular motion; this can help gently exfoliate the skin, which will prevent painful cuts and ingrown hairs.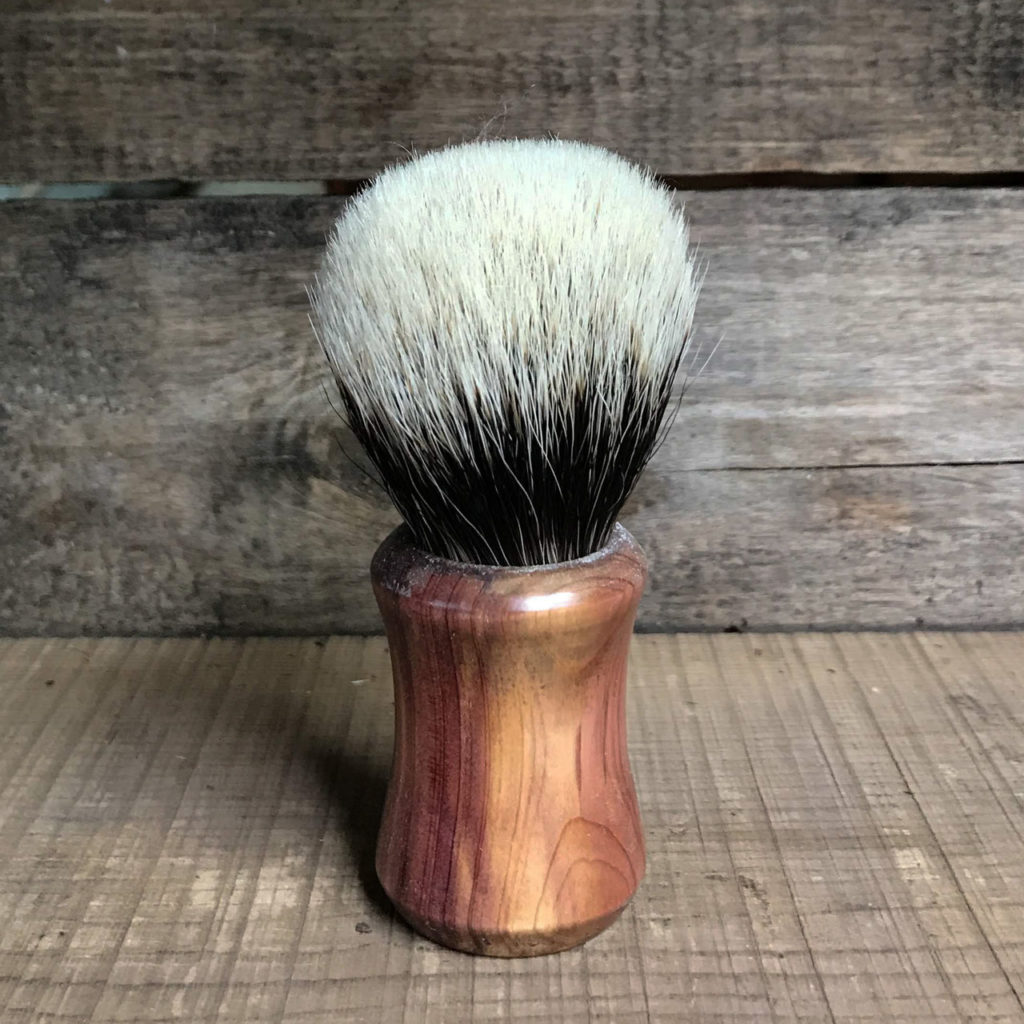 Step 4: Choose your razor. Though many will get the job done, a guarded razor is safer than a straight blade razor. Moving with the natural grain of your hair, glide the razor along your face.
Step 5: Repeat steps three and four up-to two more times for a very close, long-lasting shave. Move sideways, or horizontally on the second pass, and against the grain on the third pass.
Step 6: Apply aftershave. This will help to close your pores, plus add much-needed hydration.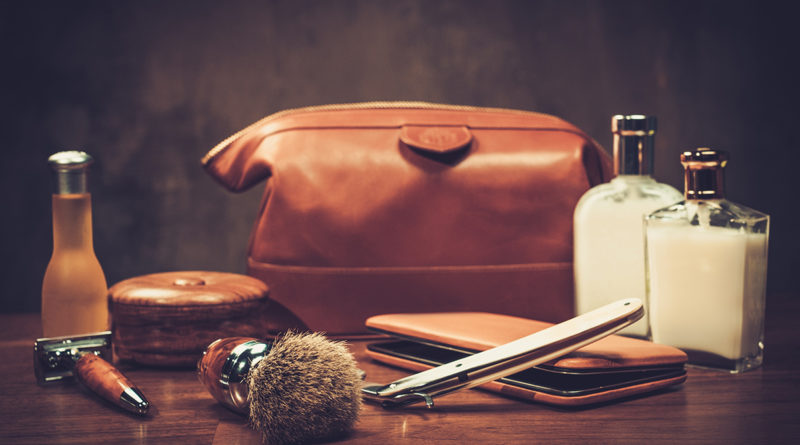 Tip 4: Maintain your brows
Big, bold brows, we love thee. But if you have a monobrow, you might have a problem on your hands. Though tweezing is one possible solution, you might find it time-consuming – and it does require a certain amount of skill. Luckily, your local barber touts all of the competence necessary to sort out those brows for you. Be sure to request the service as part of your next hairline clean-up.
Tip 5: Wear Sunscreen  
Even if you're not prepared to invest in a three-step skincare routine – though we recommend that you do – a simple sunscreen can help to keep the signs of aging at bay. In fact, adding an SPF 20 + moisturizer into your daily routine can help to reduce the onset of fine lines, wrinkles, age spots and skin cancer. Try Jack Black's Double-Duty Face Moisturizer SPF 20, which is a lightweight, emollient-rich moisturizer that's an advanced facial treatment and broad-spectrum sunscreen in one.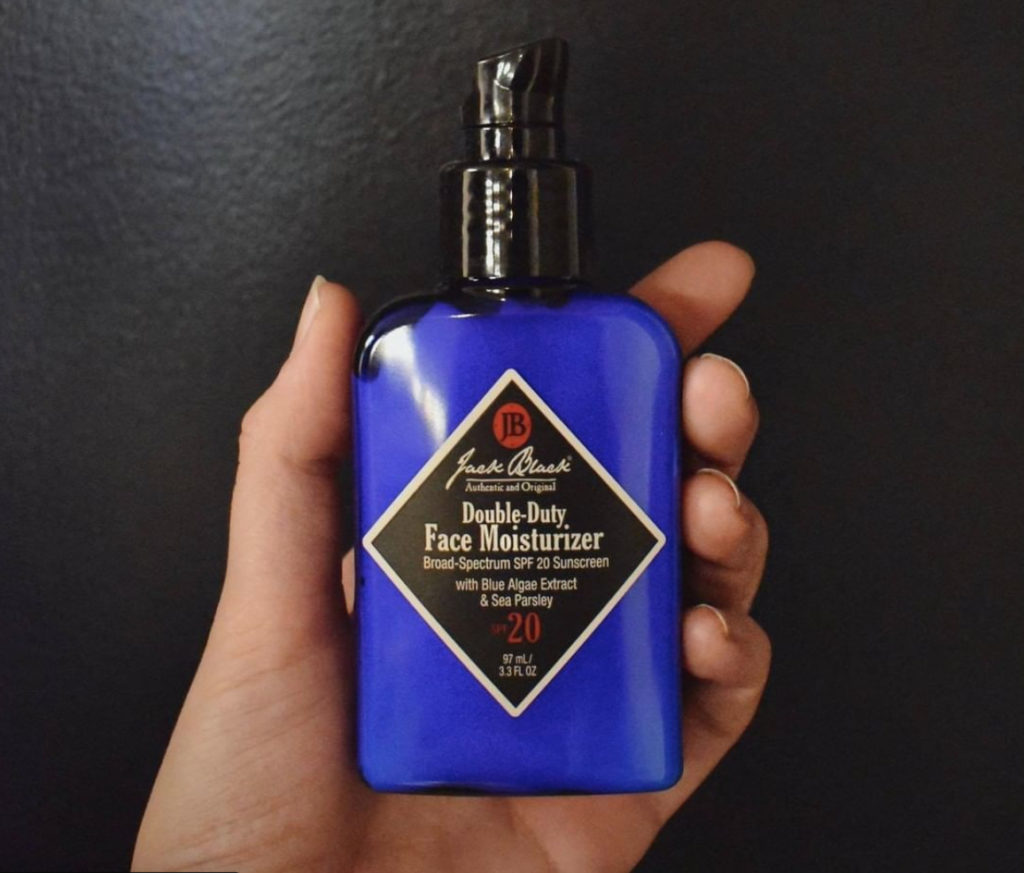 Establishing a men's grooming routine might feel daunting; but maintaining a well-kempt appearance and taking time out for self-care is well worth the effort. Use this guide as a springboard to establish a routine that feels manageable – so you can know that you're putting your best face forward.
Oribe products are available for purchase at AJF Salon in Sacramento, CA. Reuzel products are available for purchase at the Federico Beauty Boutique, located in Natomas, CA.