By: Melissa Federico, LE and Beauty and Fashion Writer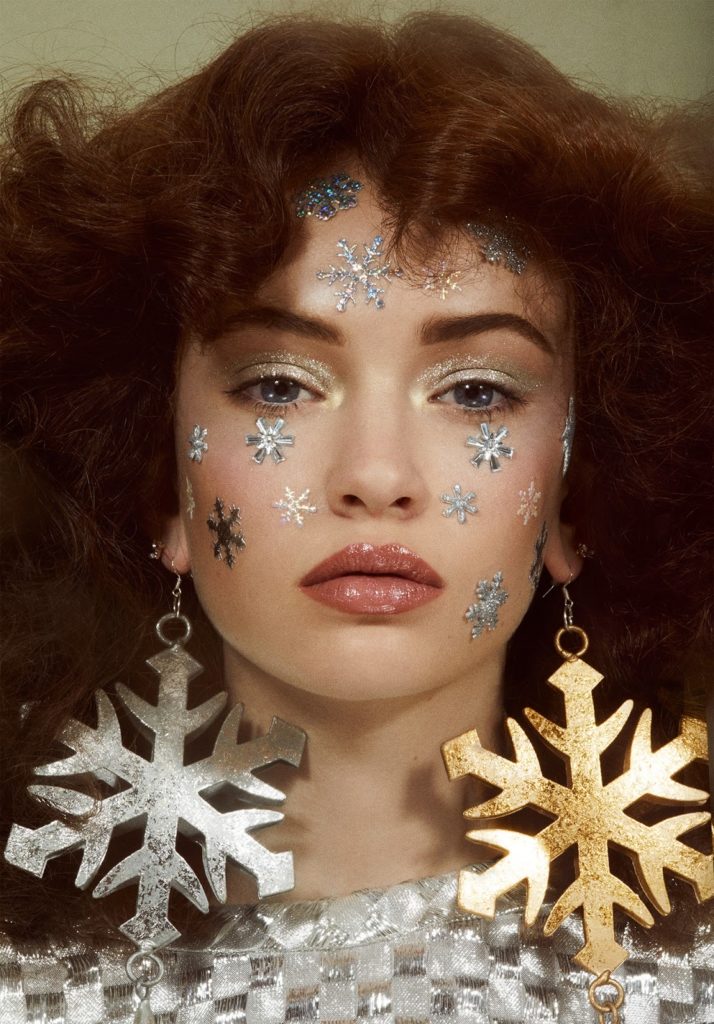 Rocking around the Christmas tree is our total vibe this holiday season, and we intend to do it in style and with minimal effort. Luckily enough, the latest holiday beauty trends are serving up holiday classic reds and golds with an updated twist that will take you no time and completely elevate your entire holiday ensemble.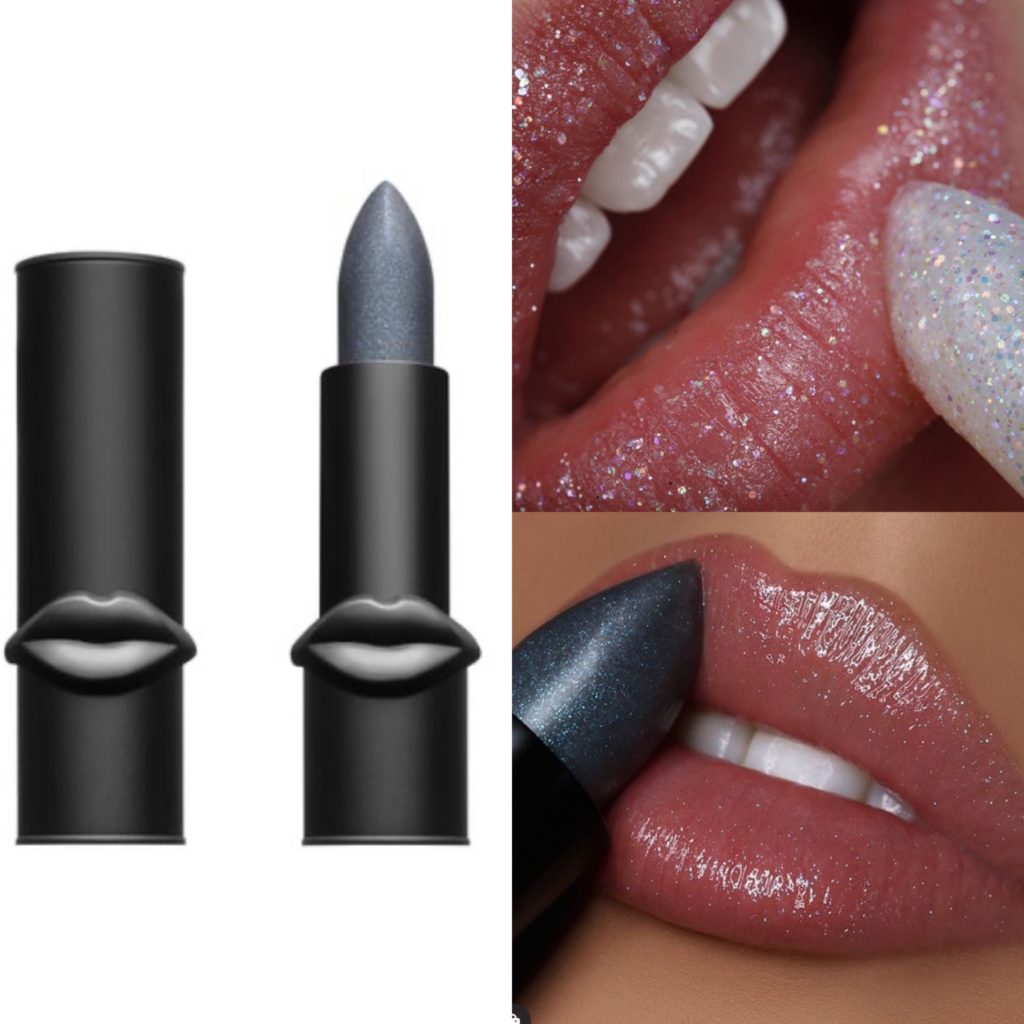 Glitter All the Way
Do you find all the glitz and gold of the holiday season inspiring? We do too! There are two ways to add a subtle and trendy touch of sparkle to your holiday look with a big payoff. We particularly love the latest way to wear glitter this season – on lips with infused from a decadent lip balm. The effortless and limited-edition Lip Fetish Lip Balm by Pat McGrath Labs in Astral Blue Star adds just enough glitter without overwhelming the lips. Did we mention that it also delivers an extra hydrating finish and iridescent sheer color? You can wear this lip balm alone, or over a bold red lip for that extra glam touch.
Make spirits bright and eyes even brighter. Give your eyes all the allure of a subtle shimmery sparkle with minimal effort by mixing Charlotte Tilbury's Eyes to Mesmerize Cream Eyeshadows in Bette and Jean.
Pro Tip: For an instantly bronzy and sultry smoky eye, start by applying the darker burnished amber shade in Bette all over the lid. Be sure to leave a gap in the center of the eyelid for the lighter pale gold shade in Jean. All is bright as this technique serves to accentuate eyes with extra dimension and a flattering halo effect.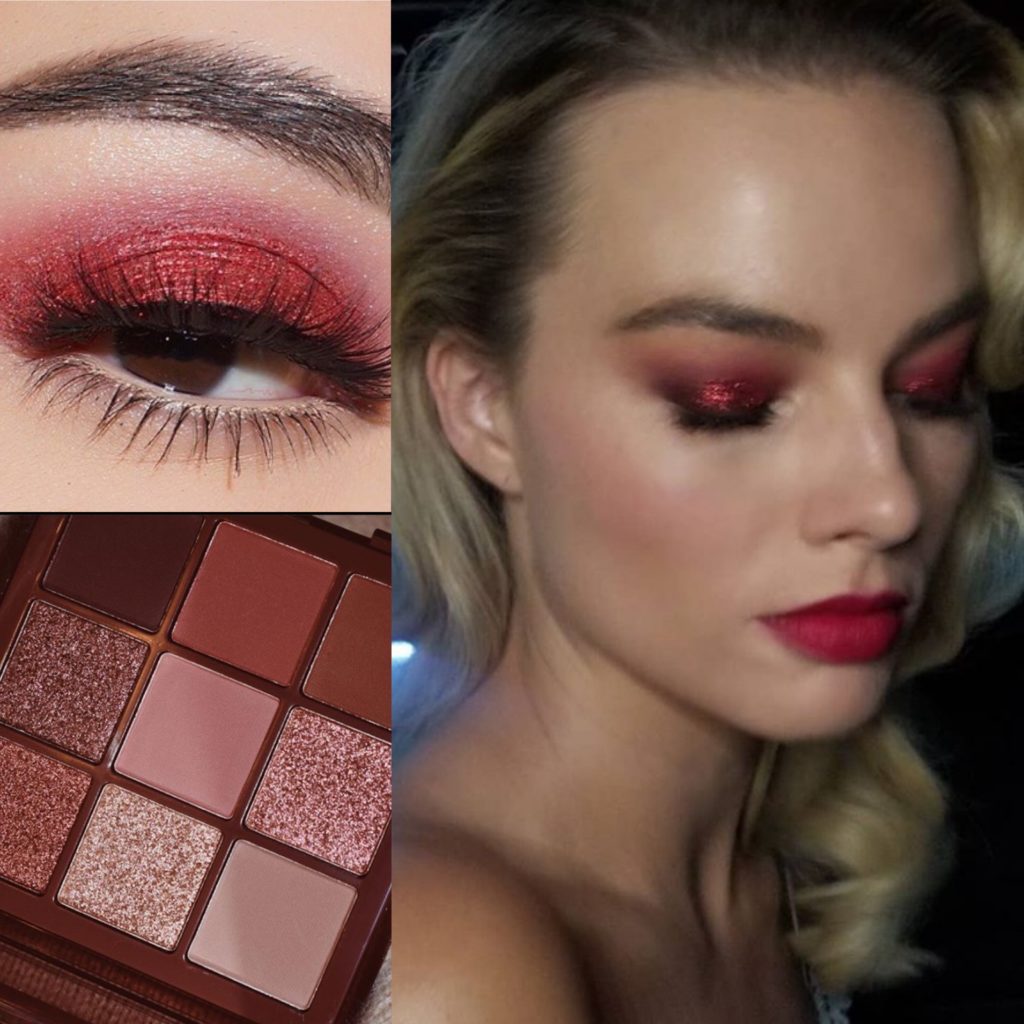 Rich and Rosy Eyes
Forget about red lips. The best way to spread Christmas cheer is with a sultry red eyeshadow look that includes warm crimson and rosy burgundy colors. For a captivating look, anchor a sultry blended eye with a dramatic black liquid liner. Using a gel liner will help with staying power and Inspire Cosmetics offers a Line and Define Gel Eye Liner that is highly pigmented, waterproof and smudgeproof – so you know can feel confident it won't budge while your decking the halls. For pigmented color, the gilded and rosy pinks in Huda Beauty Nude Rich Palette and the warm coppery and matte burgundy hues in the Dior Backstage Amber Neutrals Eye Palette will offer several ways personalize this eyeshadow trend for the holiday season.
Pro Tip: Starting on the outer part of the eye, where you want the liner flick to be the thickest, use a very fine tip paintbrush (found at any local art store) and create a wing shape. To achieve a line that is the most flattering for your eye shape, try following the angle from the bottom lash line. By keeping the liner very thin and close to the lash-line and follow the angle up from the bottom lid you will create a flawless look that will emphasize and elongate the shape of your eye and make your liner look like a flattering extra lash.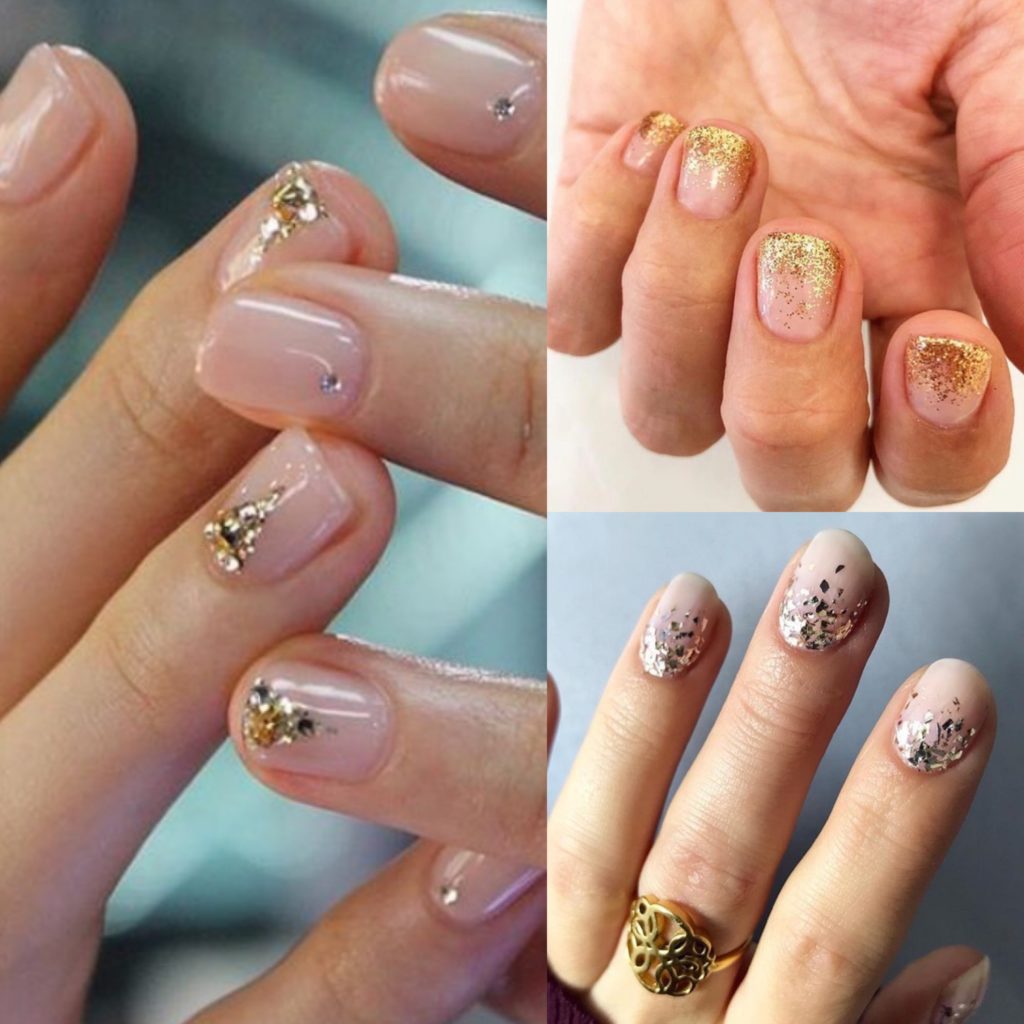 Glitter Ombré Nails
They say Christmas isn't a season, it's a feeling. We know you'll have all sorts of feeling over the nail art that's been trending this holiday season. While red may a classic and albeit safe holiday go-to, sparkle nail art is the creative way to show your holiday spirit this year. The ombré nail trend is centered around glitter on the tips of nails for faded wash of sparkle that will flatter any holiday garb. The best part is that these designs are completely customizable and take as little as ten minutes to achieve – and they don't have to be perfect to have a dramatic effect on any nail length or shape.
Pro Tip: Start with a base coat to give nails a nice gloss, and then dab the glitter of your choice onto a makeup sponge. We love OPI's This Changes Everything! It has a gorgeous gradient and iridescent gold glitter mix set in a single polish for an opulent finish. Once deposited on the sponge, gently dab this polish onto your nails to give them a light ombré wash of glitter on the tips. Seal with a topcoat and you are ready to sparkle and shine for your next holiday fete!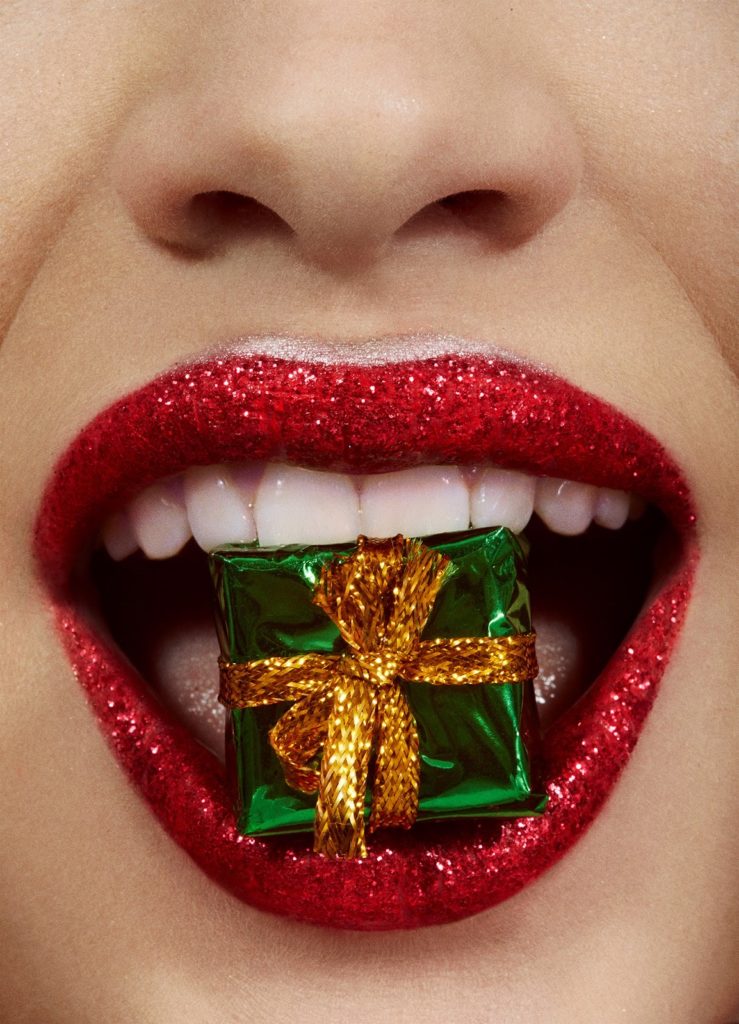 Do you hear what I hear? Holiday trends that are effortless and impactful and completely worth getting wrapped up in. In fact, these trends are so good that we can see you easily wearing them at your New Year's bash too.