By: Melissa Federico, LE and Beauty and Fashion Writer
Last time, I shared some ways to pamper yourself with at-home body scrubs and manicures. This time, I want to finish the list with more trendy DIY treatments to keep your face glowing, a water-mask for shiny hair, and a spicy way to brighten your smile– all using ingredients that you can find in the kitchen.
Face Time
Don't get us wrong, we'll be booking with our esthetician for a spa treatment, as soon as we can. There are just some services better left to professionals– chemical peels and waxing come to mind. Until that moment arrives, there's no harm in mixing up some ingredients from the kitchen to lift spirits and complexions that may be a little dull from sitting around. We've rounded up a few DIY treatments that bring the energy of the spa into your home.
Easy Glow Factor
Exfoliation is essential for healthy, glowing skin, but that does not mean you should reach for a rough polisher (especially ones with apricot on the label). While the sugars and salts mentioned in my previous article will work great for body exfoliation, they are not meant for the delicate skin on your face. Using them can cause micro-tears in the tops layers of skin, so when in doubt opt for gentler alternative that will help brighten skin, a soothing yogurt mask.
Using plain, full-fat yogurt as a face mask is a great alternative because the natural enzymes and lactic acid are a gentle and easy way to treat skin. Applying the yogurt straight from the fridge will have a soothing effect, but don't be surprised if it doesn't stay cold long, your body temperature will warm up the yogurt. Once you've noticed it's not cold anymore, you can wash it off to reveal a softer and more even complexion.
Hydrate between Zoom Chats
Celebrities like Kourtney Kardashian and Rosie Huntington-Whiteley share curated beauty and wellness tips through their websites, Rose Inc. and Poosh. Kardashian prefers to make her own masks (applied by her own hair guru). She shared an avocado hair mask recipe inspired by her morning smoothie. A mask that you can wear and eat? That sounds smart and when you're in survival mode, you don't want anything to go to waste. Modifying this recipe into a refreshing natural face mask will help you make use of that extra produce, and also keep sensitive and dry skin happy (avocados are packed with fatty acids, vitamins and antioxidants that are nourishing and moisturizing for skin).
Mix together 2 tablespoons of avocados, 2 tbsp olive oil, 2 tbsp Manuka honey in a blender until smooth. At-home masks can tend to be messy, so apply with either a fan brush, clean make-up brush, or clean paint brush (plus it gives you the additional spa vibes). Leave for 15 minutes and remove with a warm washcloth. Check out the video on poosh.com for Kardashians avocado hair mask recipe.
Banish Pimples
Should the signs of stress show up on your face, don't start randomly applying creams from the bottom of your beauty drawer. You may have read about the antimicrobial properties of honey, or the drying effects of toothpaste to treating acne, but nothing works better than ice. Even your esthetician will agree, placing an ice cube on a pimple will help reduce the size and inflammation better than anything else in your kitchen– without harsh side effects on skin.
To spot treat, leave the ice cube on the skin intermittently for a few minutes a couple of times a day, until you see a reduction in the size and severity of your acne. You can also search out ice rollers on Amazon, but another helpful way to reduce stress, sleep better all while minimizing pores and reducing inflammation – start plunging your face into an ice bath before bed.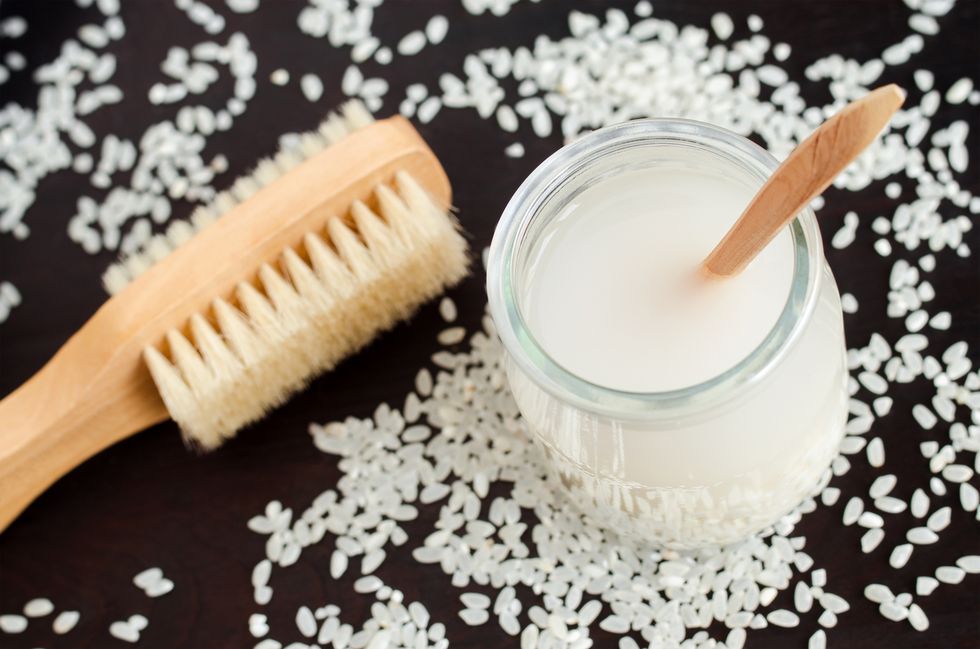 Hair
Rice is a staple food around the world, so hopefully have some on-hand for this trendy DIY project. This natural alternative may not have the same aromatic notes and silky texture as your favorite luxury hair mask, but it's been noted that celebs have been ditching their beloved brand name masks in favor of this natural remedy to revive and maintain shiny hair. Why? It's cheap and easy. Rice is filled with minerals, strengthening vitamins and amino acids that will do a lot to enhance thicker and stronger hair, especially chemically damaged hair. Hype or hit, that's to be decided, but this one-step solution doesn't require shipping.
Start by taking 1 cup of rinsed and uncooked organic rice. Put the clean rice into a bowl with 1.5 cups of water, and let it soak for an hour before straining the rice and saving the water. After that, shampoo your hair as normal, then massage the rice water into your hair and scalp. Leave it on for at least 20 minutes before rinsing. You can put the extra in a repurposed mason jar, shampoo, or skincare bottle. To achieve luscious strands, do this twice a week.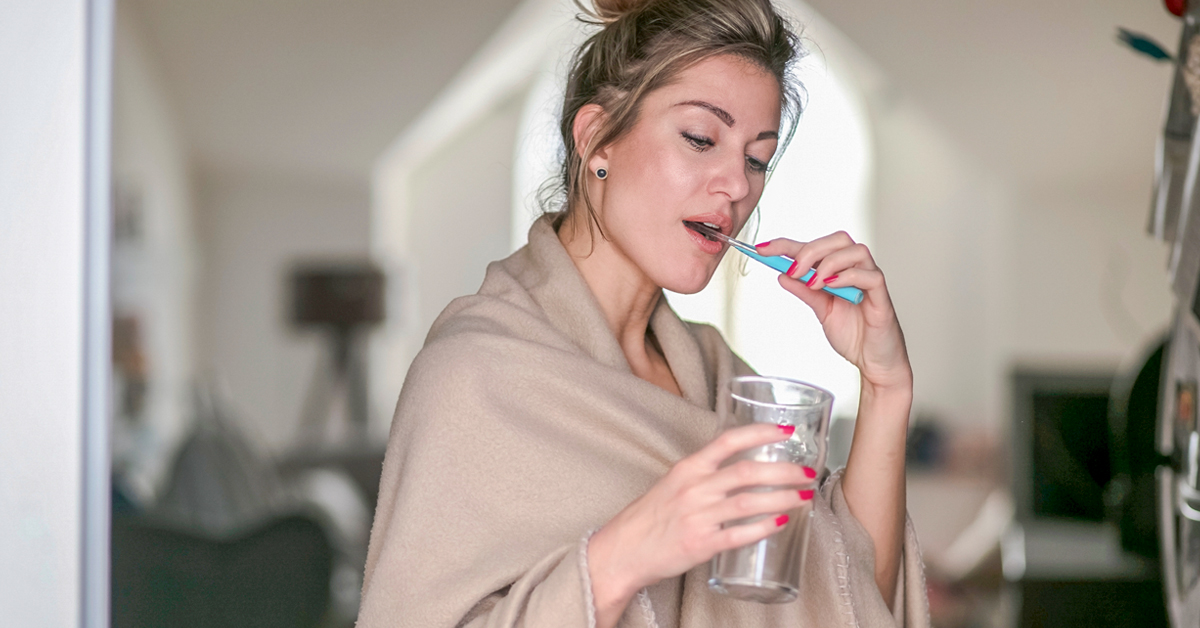 Keep Smiling
We completely understand the need for extra caffeine and wine these days, and this tip will give you something to smile about. Since nothing says healthy like a big bright smile, when it comes to removing stains on your teeth, we know you'll enjoy these homemade whitening solutions.
Oil pulling is a way of detoxifying by massaging an oil, most notably coconut, in your mouth for extended periods of time. While this Ayervedic technique may sound strange, it's become a popular way to fight plaque, gingivitis and bad breath, because it's gentler then store-bought whitening ingredients. You can also polish teeth with a simple paste of baking soda and water that can help bring shine to your smile.
We came across a recipe that is sure to spice up your dental health and whitening routine. Turmeric used in a lot of Asian cooking for its flavor color, has health benefits and can aid in whitening teeth. Mix 1 tablespoon of turmeric, with 1/3 cup coconut oil and 1 teaspoon of baking soda. After brushing your teeth with regular toothpaste, use a different toothbrush (trust us) and dip it into this mixture. Brush for one minute, if you want you can do this every time you brush your teeth.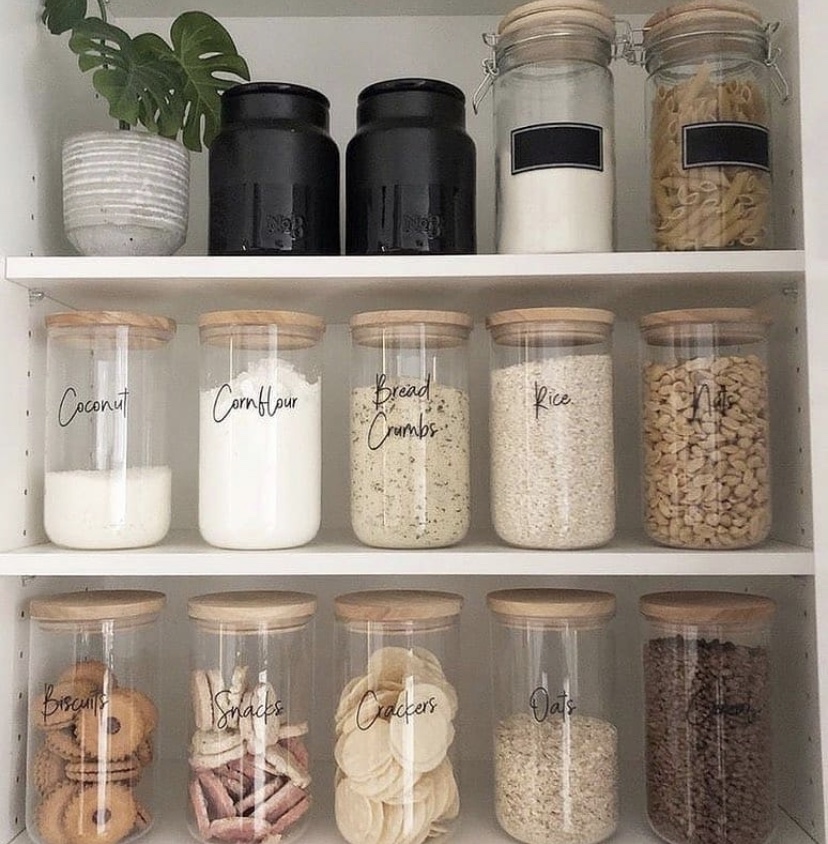 From simple to complex, I have offered up a little something for everyone to able to pull off a blissful made-with-love home spa day. Have fun and stay safe.
Sources: