After a year of wearing a mask, eyes are definitely having a moment. You may not be able to get in for that regular lash fill but you can still spring forward with the playful colors and textures in the palettes we suggest below.
Loreal Paris Enchanted Eyeshadow Palette $16
Versatility is always welcome in our makeup bags. The warm shades of this scented eyeshadow palette make it a great everyday go-to for a soft and natural look as we come into the new season.
Chanel Allure Et Eclat $65
Pinks are universally flattering and perfect for any upcoming spring event. Chanel's quad eyeshadow palettes make it easy to create a unified look for those who want something effortless and straightforward. The pigment-rich formula and deeper shade in this palette can be used to amp up the intensity for a desk-to-dinner look.
Wandavision x Ulta Beauty Eyeshadow Palette Vault $10-28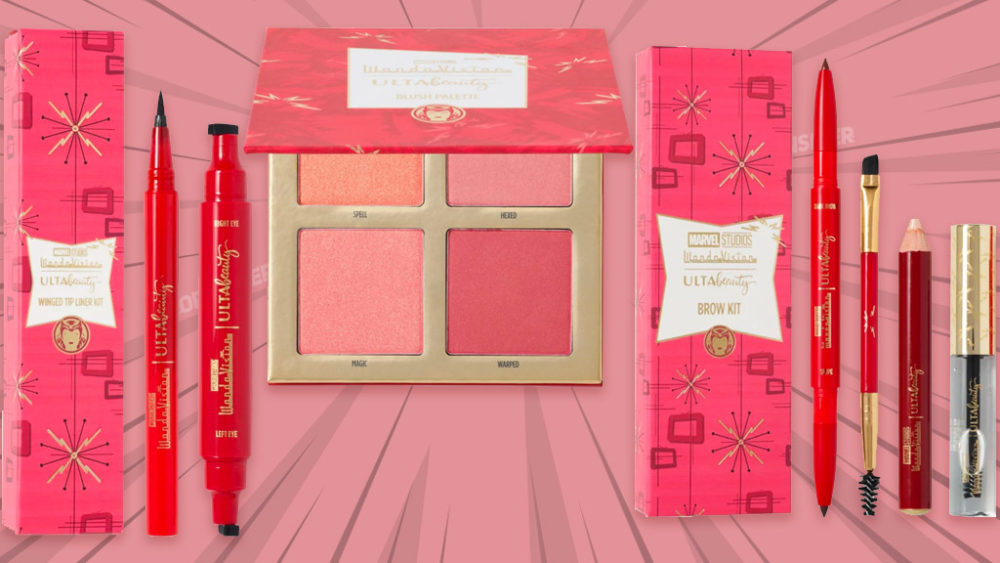 https://www.nylon.com/beauty/ulta-beauty-wandavision-makeup-collaboration
Coming out on March 14, the WandaVision x Ulta Beauty eyeshadow palette vaults pack a powerful punch as its superhero namesake would suggest. The mini eyeshadow palettes will help you to recreate all the amazing looks spanning from the 50s through to the 90s.
Uoma Beauty Royal Heir-itage Palette $52
We want to be here to support the bold blush movement. The flirty colors in the Uoma Beauty Royal Heir-itage palette makes it easy to get a fresh, youthful flush. The soft shades and textures and a good blending brush, such as an angled powder brush will help you create a wind-flushed glow that's perfect for updating a minimal makeup look. Blend your light pink blush or use the light matte pink shades of this palette as a blush and swish into cheeks, around temples and under the brow bones.
Natasha Denona Mini Eyeshadow Palettes $25
We love the trends we are starting to see everywhere for spring and also like that we can wear them all with the mini palettes by Natasha Denona. The mix and soft and bold lusciously pigmented vintage colors in the Mini Retro Eyeshadow Palette by Natasha Denona will be supreme for rocking with bold brows and the ever-enchanting dewy skin complexion.
Physicians Formula 24-Karat Gold Face Palette – The Gold Vault $18
Juxtaposition is a playful way to embrace trends and seasonal color. Take this season's obsession with the colorblocking to the next level by pairing bold eyeshadow colors with pastels and exaggerated eyeliner and coordinate the look with your favorite feminine summer dress. Color play with soft girly pastels are also a great way to tone down this trend. But we suggest taking this trend all the way and wearing an elongated eyeliner with a velvety or shimmery, metallic lid with a vibrant pink or coral lipstick. The Physicians Formula Gold Face Palette is all that you need to be a gilded goddess.
Springtime is all about fun, bright and playful looks. Pair any of these palettes with a signature winged eyeliner and a dreamy cream blush for a complete look that you can enjoy until it's time to go low maintenance for summer.