Professional Barber Program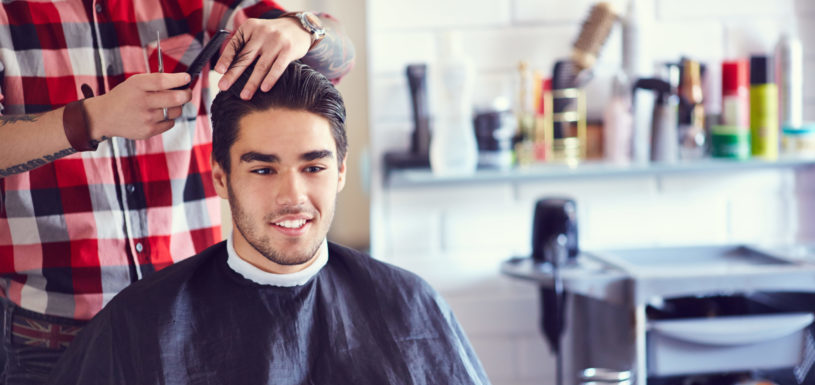 1000-Hour Barber Career Training Program in Sacramento, CA
If you're a social, style-savvy individual who enjoys working with people, and you're looking to start a rewarding career that suits your interests and personality, training as a Barber could be an excellent opportunity.
Barber Class Schedule:
Full Time   |  Tuesday-Friday, 9:30AM-5:30PM (Duration: 8.5 months*)
Part Time  |  Tuesday-Friday, 5:30PM-8:30PM & Saturday 8:30AM-5PM (Duration: 12.5 months*)
Limited seating, please call admissions for seating availability.
The best way to see if Federico Beauty Institute is the right fit for you is to contact an admissions representative. Get more information on our programs, class schedules, and financial aid options so that you can make an informed decision about your future. Contact Us Now >>>
Full Time and Part Time Schedule Available
Straight Razor Shaving
State Board Bootcamp // * This Course will prepare you for your State Board exam.
Barber Transfer students will be in class with barber students from the standard barber program. Some practical work will be done on the studio floor with access to an instructor.
Must have valid CA Cosmetology License or a Completed Proof of Training. Apprenticeship Program does not qualify.
Call Admissions 916-418-7223
Becoming a Skilled Barber Professional
The 1000-hour Barber Program from Federico Institute provides the hands-on training, real-world experience and industry support it takes to pursue a successful career. As a student in this program, you'll develop into a confident barber professional, able to strike a balance between classic practices and the hottest trends. You'll learn:
Clipper Work
Shearing
Classic Haircutting
Straight Razor Shaves
Coloring
Permanent Waving & Chemical Straightening
Plus, you'll receive practical training in Barbershop Management. Many graduates go on to work as independent contractors or even open their own shops.
Federico uses the world-renowned Pivot Point International teaching method, that incorporates step-by-step modules and learning aids such as videos, computers, and guest presenters. Choose from convenient full & part-time schedule options.

Real-World Hands-On Experience
As a student in this program, you'll have the opportunity to work with real clients in our on-campus salon. You'll provide stylish cuts and other services under the guidance of an experienced instructor. In addition to expert hairstyling skills, you'll learn how to communicate effectively and interact with clients.
As a graduate, you'll feel confident in your abilities and ready to make a smooth transition from school to the professional world after gaining so much practical client experience.
State Licensure
Graduates of this program are eligible and fully prepared for the State Board Licensing Exam, necessary for licensure in California. The program is designed to ensure you have everything you need to become a licensed professional barber.
"The teachers and staff are ALWAYS willing to drop what they are doing to help you. You are their #1 priority, and they want you to succeed not only here but in life."
– Kristine M.

See what more graduates are saying >
Career Opportunities
Licensed Barbers may pursue a wide variety of interesting positions, including:
Barber
Photo and Movie Stylist
Hairstylist
Product Designer
Colorist
Product Manufacturer Representative
Texture Specialist
Educator
Artistic Director
Platform Artist
Fashion Show Stylist
Barber/Beauty Business Consultant
Barber/Beauty Care Marketing
Barber/Salon Owner/Manager
Trade Show Director
Barber/Salon Coordinator
Image Consultant
Franchisee
Get the Support You Need to Launch a Successful Career
The Barber Program is about more than just a diploma – it's about getting a job you love. Federico Institute is dedicated to supporting you throughout your career. Experienced Job Placement professionals are happy to help with things like resume preparation, interview techniques and job searches. Plus you'll complete 8-weeks of direct, hands-on experience in our open to the public student salon. Financial Aid is available to those who qualify.
Is Becoming a Skilled Barber Right for You? Find Out More…
If you're interested in learning more about careers as a Barber, and exploring whether this is the right career path for you, fill out the form on this page to receive more information. To speak with a friendly and knowledgeable Admissions Advisor from Federico Beauty Institute, call us at 916-418-7223.
* Program length when completed in normal time.