Get the Skills for a Professional Career in Cosmetology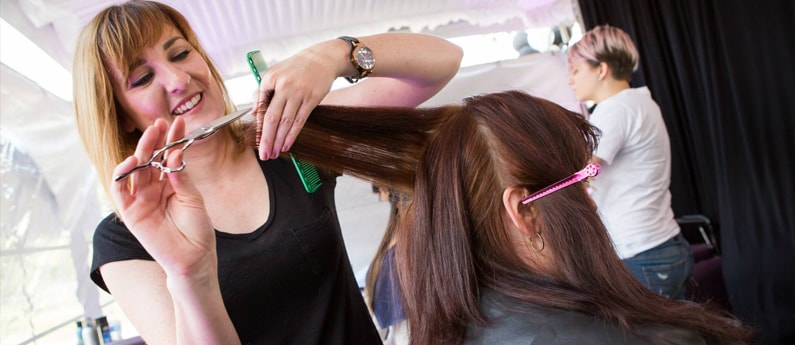 1000-Hour Hands-On Cosmetology Training Program in Sacramento, CA
Cosmetology professionals use their creativity, personality, and sense of style to connect with clients and help them to feel great about themselves and the way they look. Professionals in this field often become close friends and confidants (not to mention style gurus) for many of their clients, while providing hair cutting, coloring, styling and other services such as skin treatments, nails and make-up.
If you're a style-savvy, social person interested in hair, make-up, nails and other beauty services, you owe it to yourself to consider a future in cosmetology.
Cosmetology Class Schedule:
Full Time   |  Tuesday-Friday, 9:30AM-5:30PM (Duration: 8.5 months*)
Part Time  |  Tuesday-Friday, 5:30PM-8:30PM; Saturday, 8:30AM-5PM (Duration: 12.5 Months*)
Limited seating, please call admissions for seating availability.
The best way to see if Federico Beauty Institute is the right fit for you is to contact an admissions representative. Get more information on our programs, class schedules, and financial aid options so that you can make an informed decision about your future. Contact Us Now >>>
Full Time and Part Time Schedule Available
Straight Razor Shaving
State Board Bootcamp // * This Course will prepare you for your State Board exam.
Barber Transfer students will be in class with barber students from the standard barber program. Some practical work will be done on the studio floor with access to an instructor.
Must have valid CA Cosmetology License or a Completed Proof of Training. Apprenticeship Program does not qualify.
Call Admissions 916-418-7223
Becoming a Qualified Cosmetology Professional
Classes at Federico Beauty Institue are interactive and led by industry experts with years of experience working in the field. You receive the first-hand knowledge and individual support you need to learn new skills quickly and progress as a beauty professional. Areas of study include:
Haircutting
Hair Color
Texture
Nails
Skin
Design
and More!
You'll learn to think, see and create like a skilled cosmetology professional in less than one year*.

Get Connected – The Pivot Point Difference
In addition to over 70 years of educational experience, students in the 1000-hour Cosmetology program at Federico Beauty Institute have the benefit of learning their craft through the world-renowned Pivot Point International method.
Pivot Point's educational philosophy is based on the belief that hair design is an art form, with hair as the medium. This artistic approach guides students and salon professionals through the basic elements of design – form, texture and color.
In place of textbooks, access all the content you'll need on your approved device. Lessons are brought to life through a synergy of communication, collaboration and engaging activities.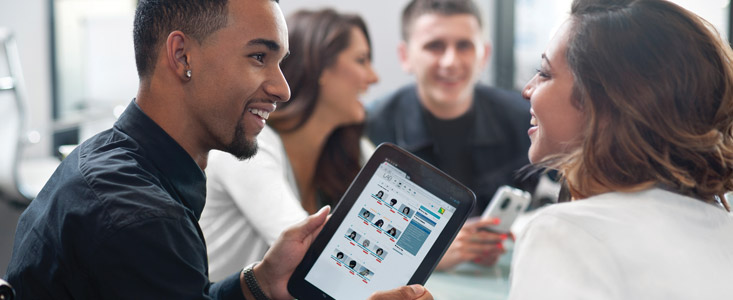 Everything you need is at your fingertips, plus you'll interact and collaborate with other learners. This is modern beauty education. Federico and Pivot Point will jump-start your journey toward becoming a top beauty professional.

On-the-Job Experience in a Real Salon
Cosmetology isn't learned all in the classroom – it's learned on the salon floor. As a student in this program, you'll have the opportunity to work with real clients in our on-campus salon.
Under the guidance of experienced cosmetology educators, you'll provide clients with the same types of services offered in high-end salons or spas. You'll enter the professional world with confidence, fully prepared to build your client base, after gaining so much direct, real-world experience before you graduate.
Get Licensed
As a Federico graduate you're eligible and fully prepared for the State Licensing Exam.
Federico graduates feel secure going into their State Licensure exams after receiving personalized coaching and exam preparation from industry professionals.
"At Federico Beauty Institute, they really push you. They don't want you to be just a normal stylist. They push you to make the most out of your career."
– Robert Echevarria, Graduate of the FBI Cosmetology Program, and Assistant at Cowboys & Angels Salon

See what more graduates are saying >
Convenient Daytime & Evening Schedules
We understand the demands our students face. This program has been designed to fit the needs of busy adult learners. Choose from convenient day or evening & weekend classes and balance work, family and other obligations with the career training you need to get ahead.
Get the Support You Need to Launch a Successful Career
Cosmetology training is about more than a certificate to hang on the wall – it's about getting a career you love. Federico is dedicated to supporting you throughout your career. Experienced Career Services professionals are happy to offer support and help you pursue employment opportunities.
Financial Aid is available for those who qualify.
Is a Creative Career in Cosmetology Right for You?
Find Out More…
If you're interested in learning more about careers in Cosmetology and exploring whether this is the right field for you, fill out the form on this page to receive your FREE Career Information Package.
To speak with a friendly and knowledgeable Admissions Advisor from Federico Beauty Institute, call us at 916-418-7223
* Program length when completed in normal time.