Esthetics Program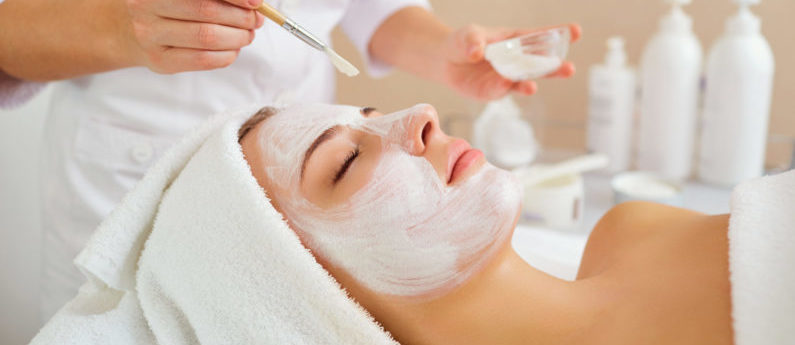 5 Month* Esthetics Career Training Program in Sacramento, CA
Estheticians are skincare specialists, trained in the art of performing services that enhance, treat or beautify the skin. Many professionals in this field enjoy the satisfaction of knowing they can provide relief to those suffering from painful and/or embarrassing skin conditions, and helping people put their best face forward.
If you're interested in skincare, enjoy working with people and have a friendly and engaging personality, you could be well-suited to a rewarding career in Esthetics.
Esthetician Class Schedule:
Full Time   |  Tuesday-Friday, 9:30AM-5:30PM  (Duration: 5 Months*)
Part Time  |  Tuesday-Friday, 5:30PM-8:30PM; Saturday, 8:30AM-5PM  (Duration: 7.5 Months*)
Limited seating, please call admissions for seating availability.
The best way to see if Federico Beauty Institute is the right fit for you is to contact an admissions representative. Get more information on our programs, class schedules, and financial aid options so that you can make an informed decision about your future. Contact Us Now >>>
Employment Opportunities for Esthetics Professionals
After completing Esthetician school, licensed Estheticians are finding jobs in diverse esthetic arenas, including:
Spas
Salons
Medi-Spas
Hotels
Resorts/Cruise Lines
Dermatologist Offices
Make-Up Counters
Research for Skin Care Companies
And More!
Experienced Esthetics professionals may choose to be self-employed, typically leasing a treatment room in a salon or spa, or setting up an independent practice in a professional space or in a specially designed room right in their home.

Becoming a Skilled Esthetics Professional
The Esthetics Program at Federico Beauty Institute provides the hands-on training, practical "real world" experience and industry guidance you need to pursue a rewarding career in Esthetics. The modular education program at Federico uses the innovative Image Skincare line.
Successful graduates of the Federico Esthetics Program in Sacramento feel confident entering the professional setting after gaining hands-on training in important beauty treatments, including:
Waxing
Facials
Therapeutic Massage
Aromatherapy
Lash Extension Application
As well as consultation and the evaluation and treatment of minor skin disorders such as acne and dry, aging skin.
On-the-Job Experience in a Real Spa
Successful graduates of the Federico Beauty Institute Esthetics program enter the professional world with confidence after gaining so much practical experience working with real clients in the Federico Spa. You'll make a smooth transition from student to aspiring professional after working one-on-one with clients in a real spa setting.
"Federico has more than just a state of the art facility, they have a state of the art education! They set students up for realistic success in the industry."
– Charlotte Price, Graduate of the FBI Esthetics Program and Lead Educator for Aveda

See what more graduates are saying >
Flexible Full & Part-Time Career Training Schedules
As a student in the Federico Beauty Institute Esthetics Program, you'll be able to balance work, family and other commitments while getting the high-level skills you need to pursue a professional career in Esthetics.
The Esthetics Program has a shorter-term full-time option, as well as a part-time evenings & weekends schedule. Your days are free to spend time with family, plus you'll get more clients and receive more hands-on training when you work in the student clinic on Saturdays – our busiest day!

State Licensure
Accomplished Federico graduates feel secure going into their State Licensure exams after receiving personalized coaching and exam preparation from industry professionals.
Funding Your Career Training
Financial aid is available for those who qualify. Career training is an investment in your future. A Federico Financial Aid representative would be happy to sit down with you to help you determine if you qualify for financial aid and help design a Financial Plan that works for you.
Is a Rewarding Career in Esthetics Right for You? Find Out More…
If you're interested in learning more about careers in Esthetics, and exploring whether this is the right field for you, fill out the form on this page to receive your FREE Career Information Package.
To speak with a friendly and knowledgeable Admissions Advisor from Federico Beauty Institute, call us at 916-418-7223.
* Program length when completed in normal time.