By: Melissa Federico, LE and Beauty and Fashion Writer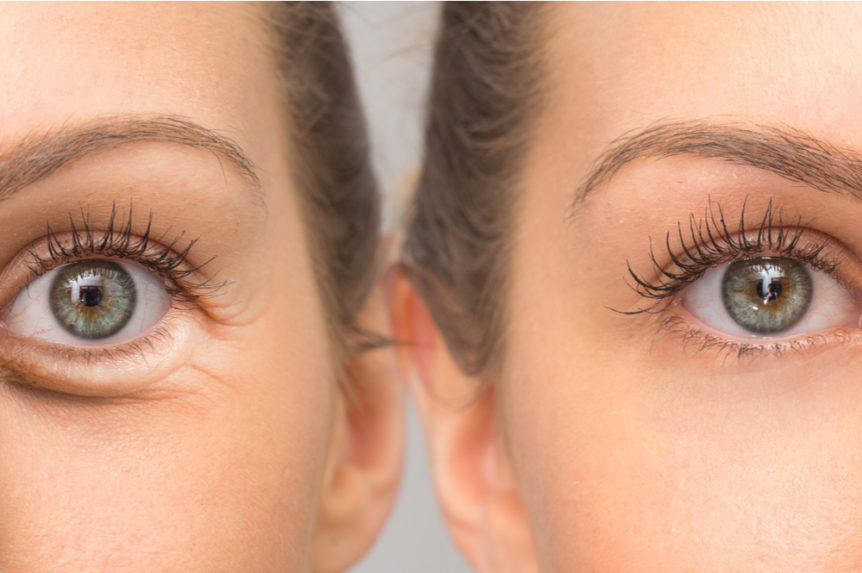 If the current situation occurring around the world has you a bit stressed out, it's totally understandable. Self-care is as important as ever, and can be a useful distraction.  Whether you're feeling under the weather, or you're just not getting enough rest in the mad rush to stock up and stay inside, dark circles and puffy bags under your eyes may have started forming. Several other factors can contribute to the dreaded dark circles including aging, genetic predisposition, weakened capillaries, pigmentation, illness, medications, and vascular damage.
Don't worry we got you, look for these ingredients, to awaken eyes and send those dark circles packing.
Caffeine: Soothes inflammation and provides antioxidant photo damage protection. This ingredient is popular in eye creams because it's a vasorestrictor that reduces redness and puffiness. 100% Pure has a Coffee Bean Caffeine Eye Cream that features a yummy aroma, green-tea and nourishing rosehip oil to de-puff and awaken eyes. If you can't leave the house, try a warm tea bag and place it over your eyes for a soothing effect.
Perfluorocarbons are gas carriers that improve cellular respiration and metabolism by removing carbon dioxide through increased oxygen production. Basically, if you have puffy undereyes this is the ingredient for you, because it will improve circulation and get rid of puffy bags. But that's not all it's good for says Kris Campbell, founder of Hale and Hush, "This ingredient is also known for its Botox-like effect on skin because it reduces tension and wrinkle depth." She also notes that if you are jet-lagged, or stressed the added Chronopeptides and Carnosine (L) Benfotiamine in the brands Eye Mousse will help to revive sleep-deprived skin while the soft, mousse-like texture will plump and improve elasticity.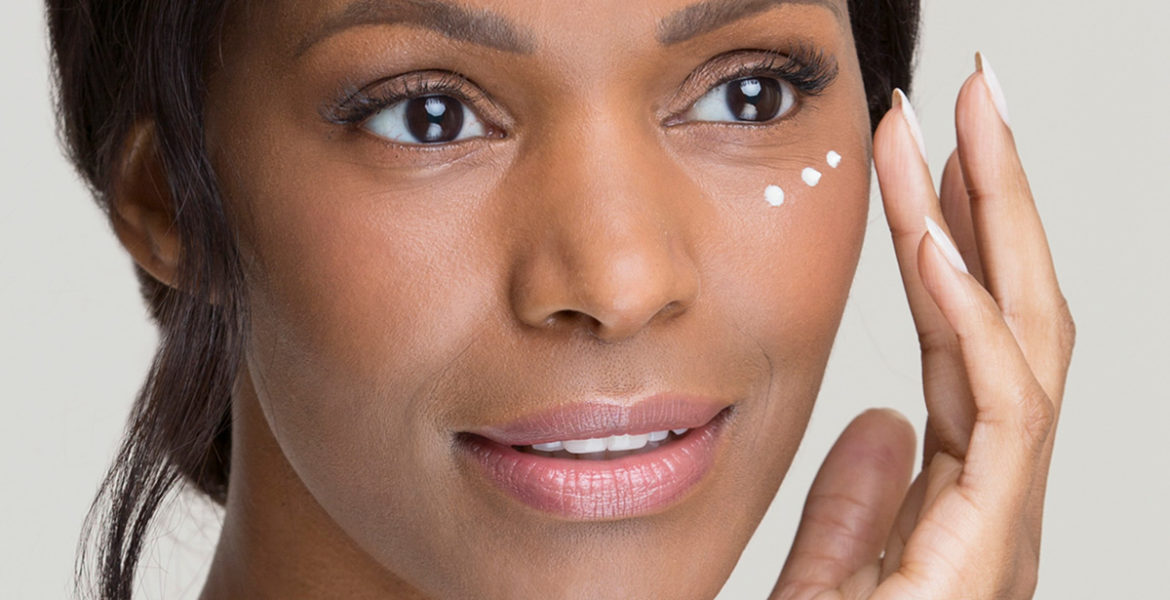 Phenyl T-Butylnitrone (Spin Trap): An antioxidant compound that works to stabilize free radicals that are spinning out of control to stabilize and removes or reuses them for various cellular processes. This may sound a bit technical, but this stabilization helps to reverse the appearance of dark circles under eyes. Cosmedix features an antioxidant firming eye serum that is filled with botanical and conditioning ingredients for firmer and brighter-looking eyes.
Cholesteryl: Within an ingredient list you may see three types of this liquid crystal form of Cholesterol listed: Cholesteryl Nonanoate, Cholesteryl Oleyl and Cholesteryl Stearate, all are forms of cholesterol used for cellular storage. Cholesterol is an essential component of any cell structure. These particular forms of liquid crystals help to emulsify and moisturize; and also feature a similar molecular structure to the skin to enhance skins barrier function, repair, and work on the integrity and flexibility of thin skin. Made almost completely of liquid crystals and an intelligent antioxidant compound listed above known as Spin Trap, the Brilliant Eye and Lip Serum by Hale and Hush will leave the delicate skin under your eyes softer and brighter. The key ingredients in this product make it a great option for those for sensitive and reactive skin.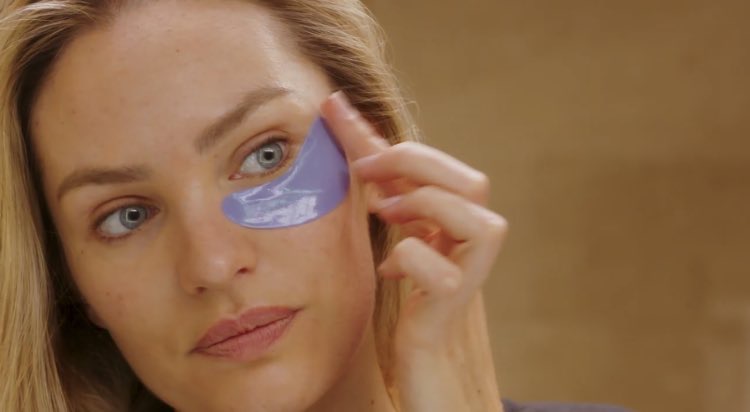 Tetrapeptide: "Peptides are chains of amino acids that are the building blocks of protein in the skin." explains Dermatologist Rhonda Klein. Peptides support a youthful appearance because they are can penetrate the top layers of your skin. Tetrapeptide is a peptide that is composed of four amino acids. Used in skincare products to help strengthen and improve elasticity for a healthier and brighter appearance, it's particularly great for the delicate skin under your eyes that tends to show fine lines and wrinkles. The Sub-Zero De-Puffing Eye Mask by 111Skin features Acetyl Tetrapeptide-5 and this particular synthetic peptide has calming properties that help to smooth and hydrate skin along with reducing undereye puffiness from fluid accumulation. Reviewers noticed tightening and brightening results, by placing this serum-packed eye mask in the fridge first, and then under eyes for 20 minutes.
Along with including products with these ingredients into your skin care regiment, take care of your eyes by resting, and staying hydrated. The last bit is good advice anytime, not just in these extraordinary times.
Sources:
https://www.haleandhush.com/

https://liraclinical.com/

Walker, Linda. The Skin Care Ingredient Handbook. Alluredbooks, 2013.
Winter, Ruth. A Consumer's Dictionary of Cosmetic Ingredients: Complete Information about the Harmful and Desirable Ingredients Found in Cosmetics and Cosmeceuticals. Three Rivers Press, 2009.
https://www.shape.com/lifestyle/beauty-style/anti-aging-benefits-peptides-skin-care-products
https://www.paulaschoice.com/ingredient-dictionary/skin-restoring/acetyl-tetrapeptide-5.html