By JanyNicole Stehman
Esthetics student Happi Y. recently won the Garden Party Cover Model contest for Real Weddings Magazine. She was one of three finalists to be showcased in the current issue and her solo work will be on the cover of the February issue. The shoot to decide the final winner took 13 hours, during which Happi had to do around 15 makeup changes on her model.
Happi has been doing makeup for 3 years and her brand is fittingly called Happily Beautiful. She finds getting to be a part of her clients' special day to be incredibly rewarding. She works with her clients for almost an entire year leading up to their wedding, and truly feels that by the time the big day rolls around, they've become more friends than client and service provider.
Congratulations Happi! Keep up the amazing work.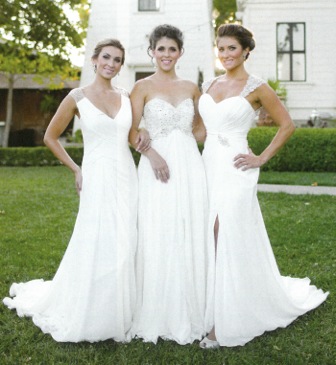 Check out her feature at Realweddingsmag.com