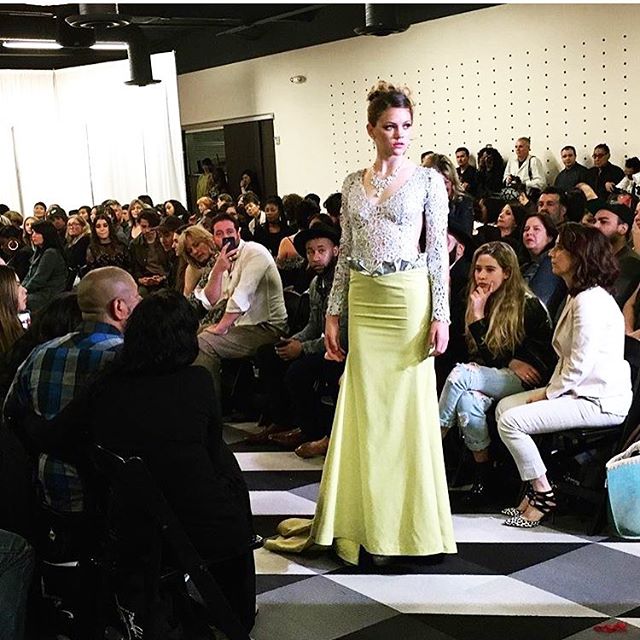 For the second year, We had the honor of hosting the Sacramento Fashion Week: Emerging Next show. For the event,  Federico Beauty Institute closes the floor off from clients and let designers, models, and artists take over to transform our space. Duane Ram, the producer of Sac Fashion Week,  continually goes above and beyond to curate an amazing show. There were seven amazing local designers showcasing work, two of which were Federico alumni, bringing this show even closer to our hearts. We love the opportunity to watch our graduates grow and explore their talents.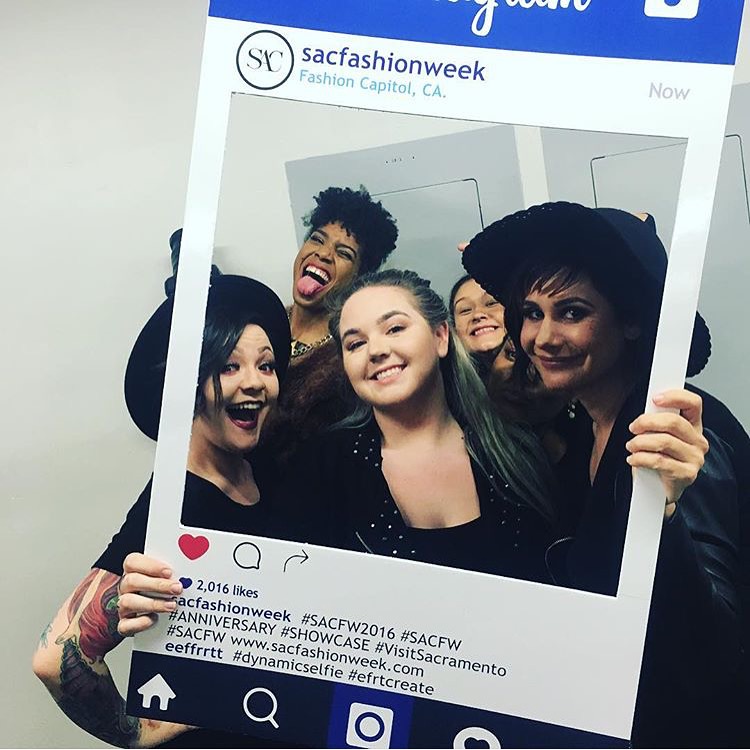 Reisie, a Federico graduate of both Cosmo and Barber programs, returned to showcase her line, Zenzele Nuru, a stunning 1940's Hollywood glam inspired collection that she completely hand crocheted. Hagen Valencia, a Barber grad as well, created a men's wear line that was edgy yet wearable with impeccable tailoring.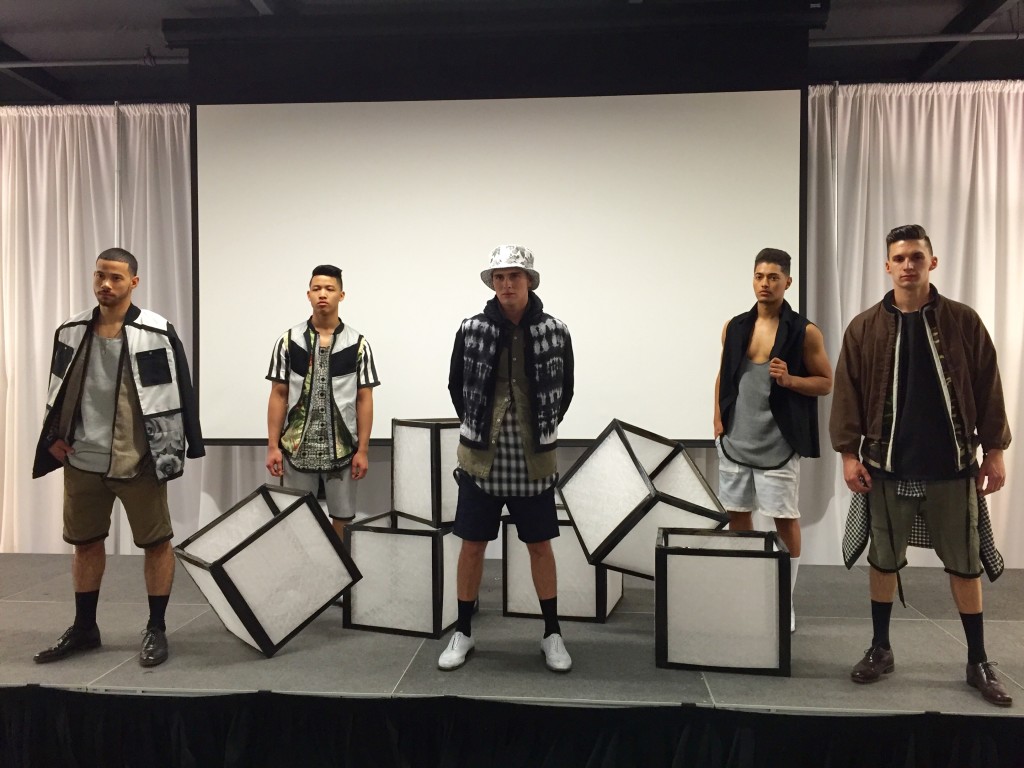 Besides our grads, there were several other fantastic designers. Angelina Martin, who had been involved in last year's show, presented her women's collection based on her vibrant hand printed fabrics. Stunning and sexy evening gowns by Jose Rual Rosales featured strong hourglass silhouettes and clear plastic cutouts, while Christy Jahlea Jahlou showed off her over-the-top Mardi Gras inspired back pieces. Amal Iqbal presented a beautiful spring collection with clean lines and strong shapes.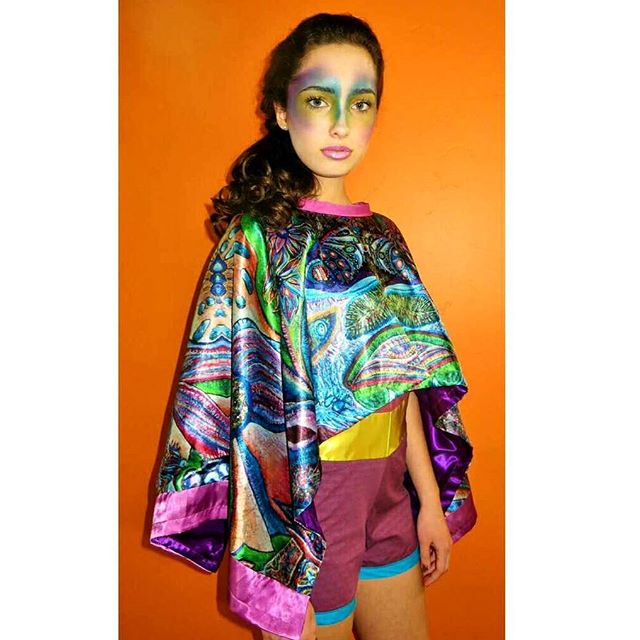 Esther Romos returned for hosting duties and looked as glamorous as ever with her hair being done by one of our students. Missy O'Daniel and Jasmine Cardenas once again led the hair and makeup team. Our students, under their guidance, did an awesome job of bringing the designers looks together into a cohesive collection.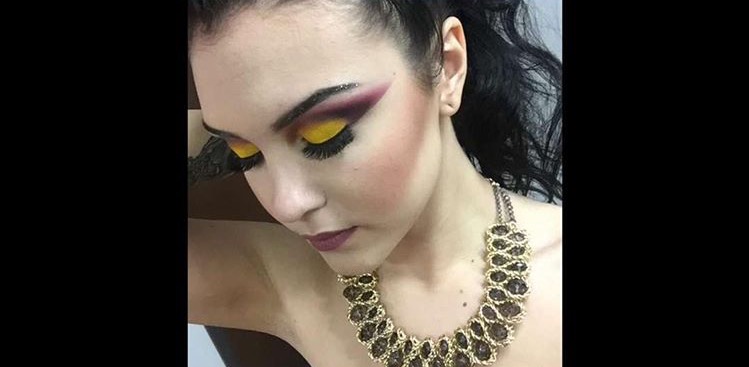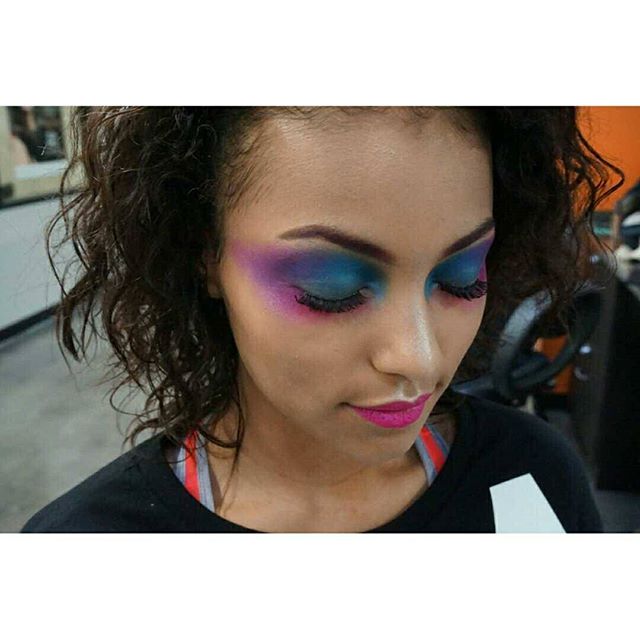 Daysha F. and Alex C., two of our part time estheticians, helped create stunning and colorful makeup looks for Angelina's collection. They also created fun carnival looks along with full time esthetician Morgan B. for Christy Jahlea Jahlou. The hair team for Christy was led by Anupam S., a cosmetology student.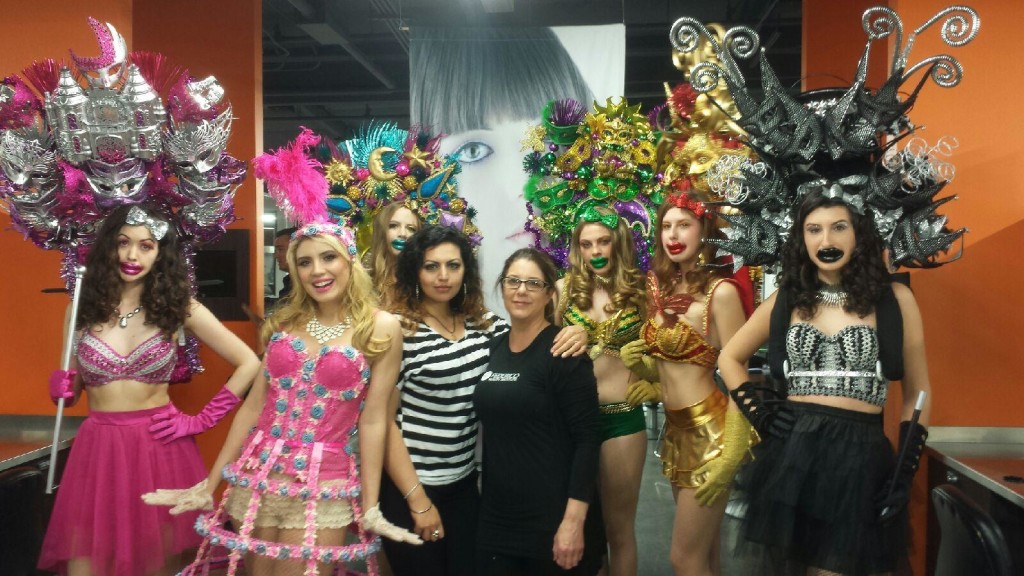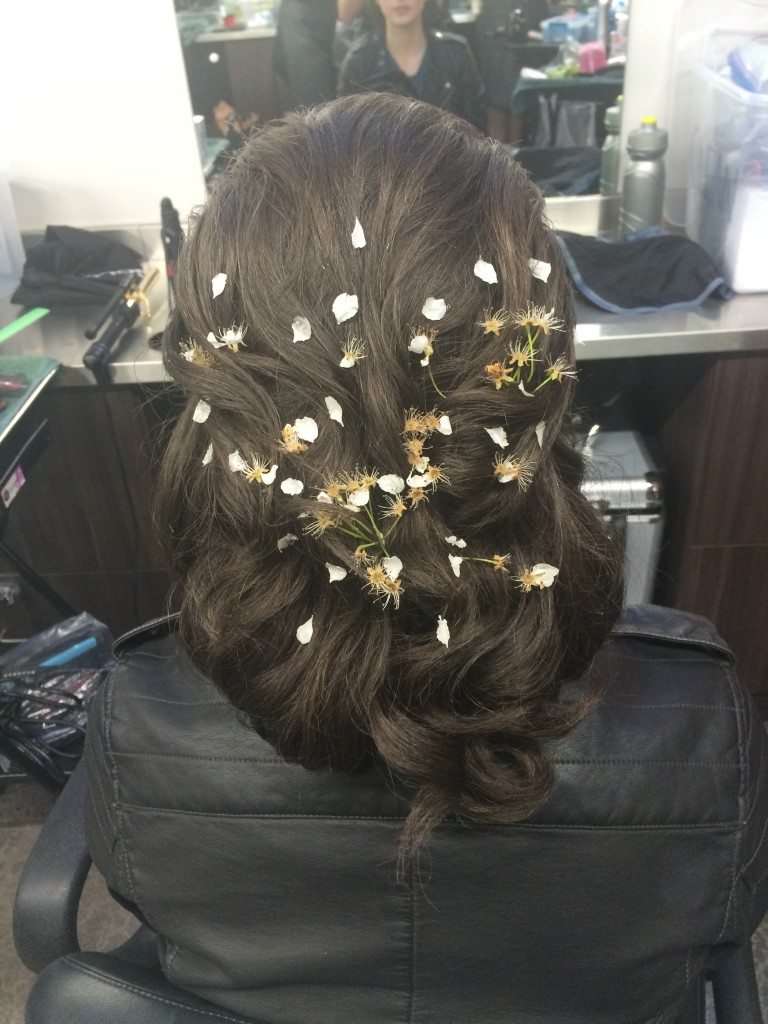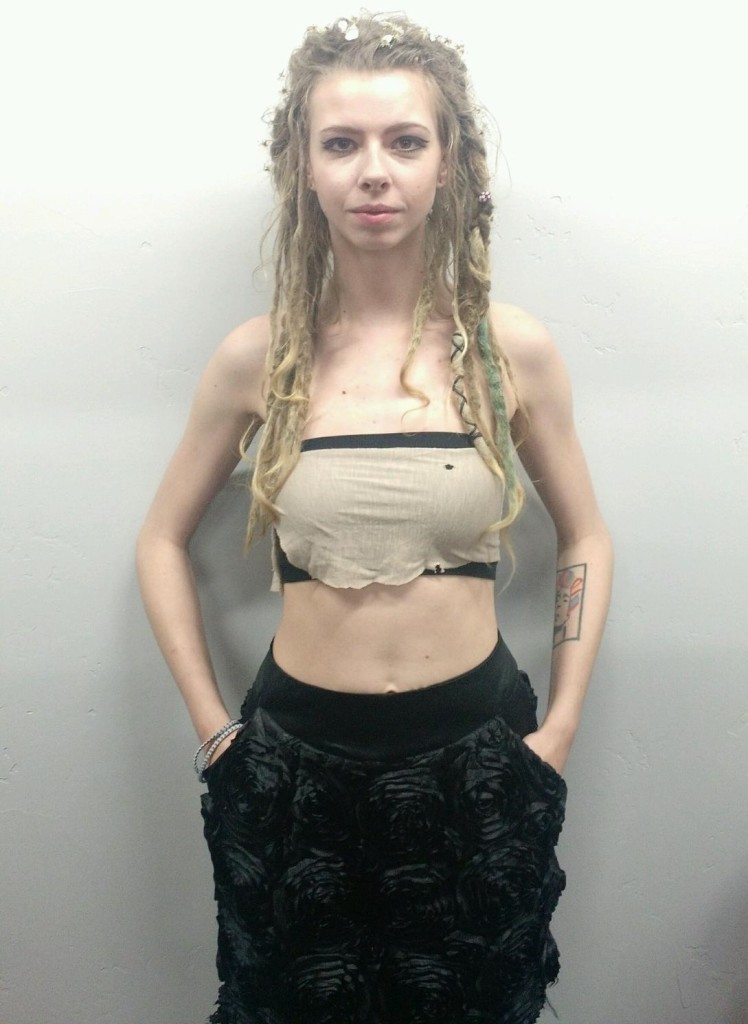 The team for Kirsi Sasso, led by cosmetology student Joel M., created fun, wood elf inspired hair bringing out the playful nature of her clothes, gathering flowers from outside the building to complete the looks.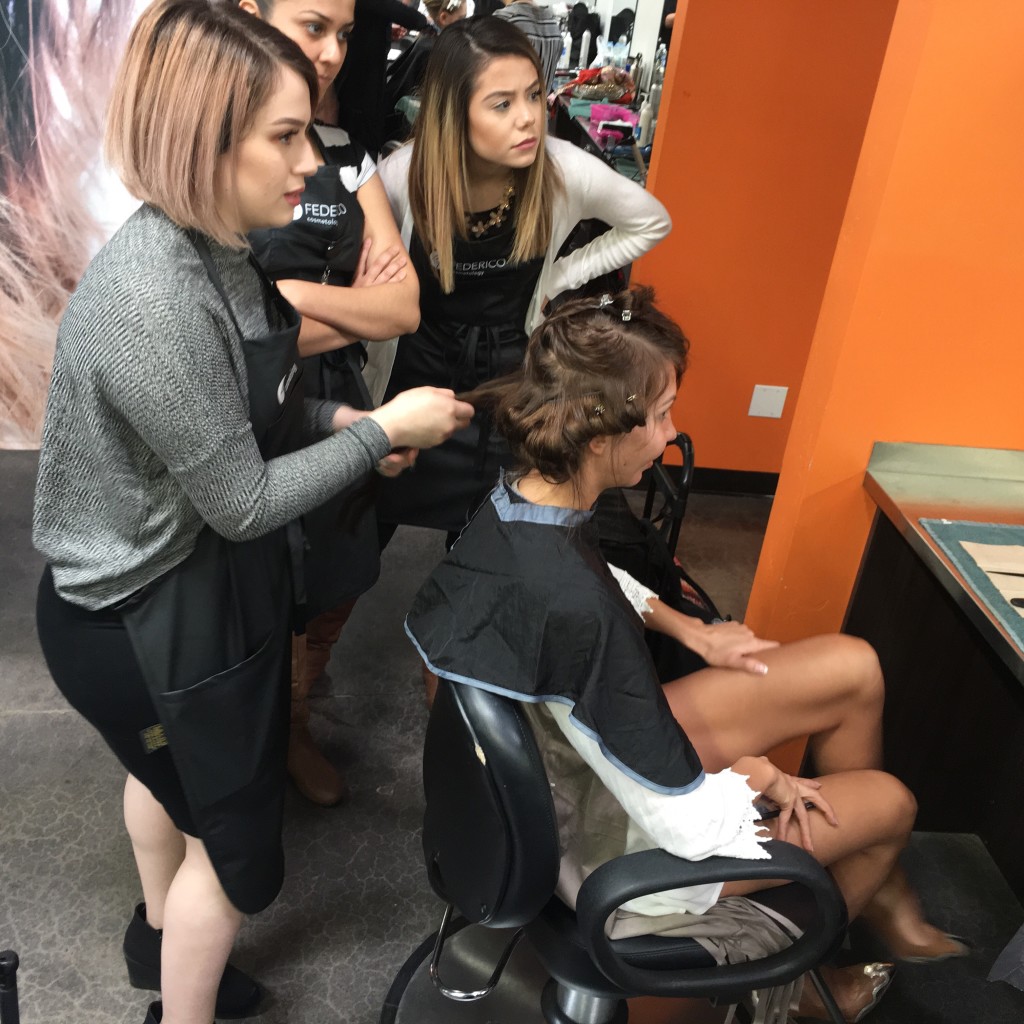 Marissa P. led a group that created beautiful vintage Hollywood curls for Zenzele Nuru.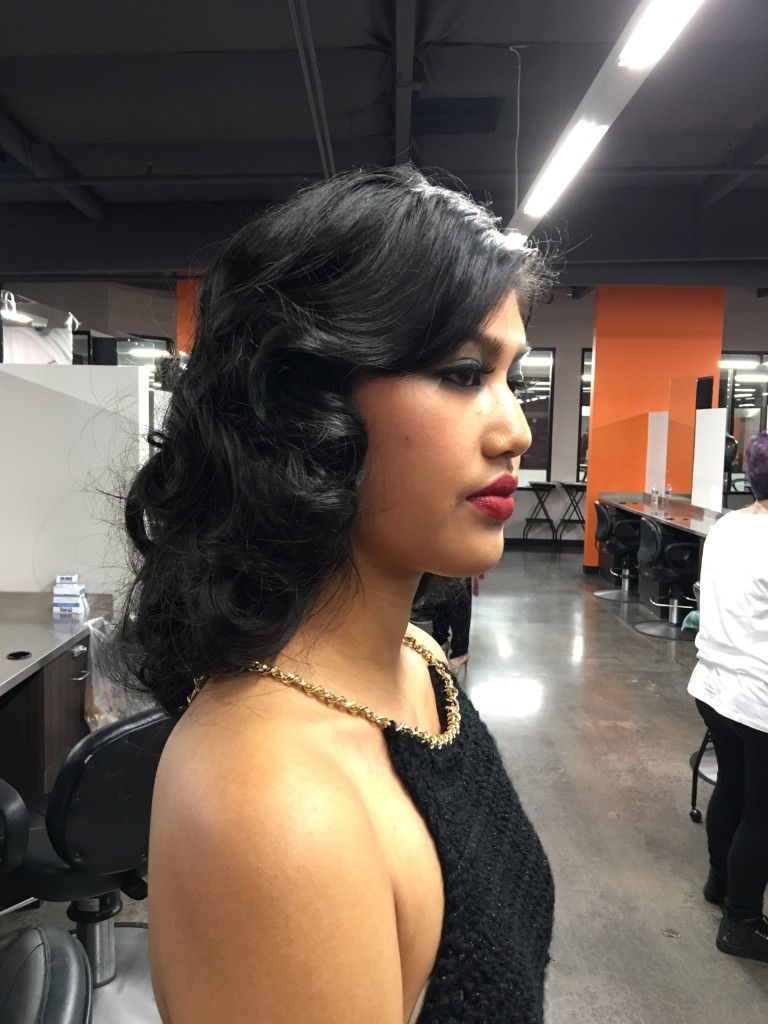 Of course, the night would not have been nearly as amazing if it hadn't been for the team of students that stepped up and helped with setup and take down of the day. They were led by Student Ambassador Karryn S.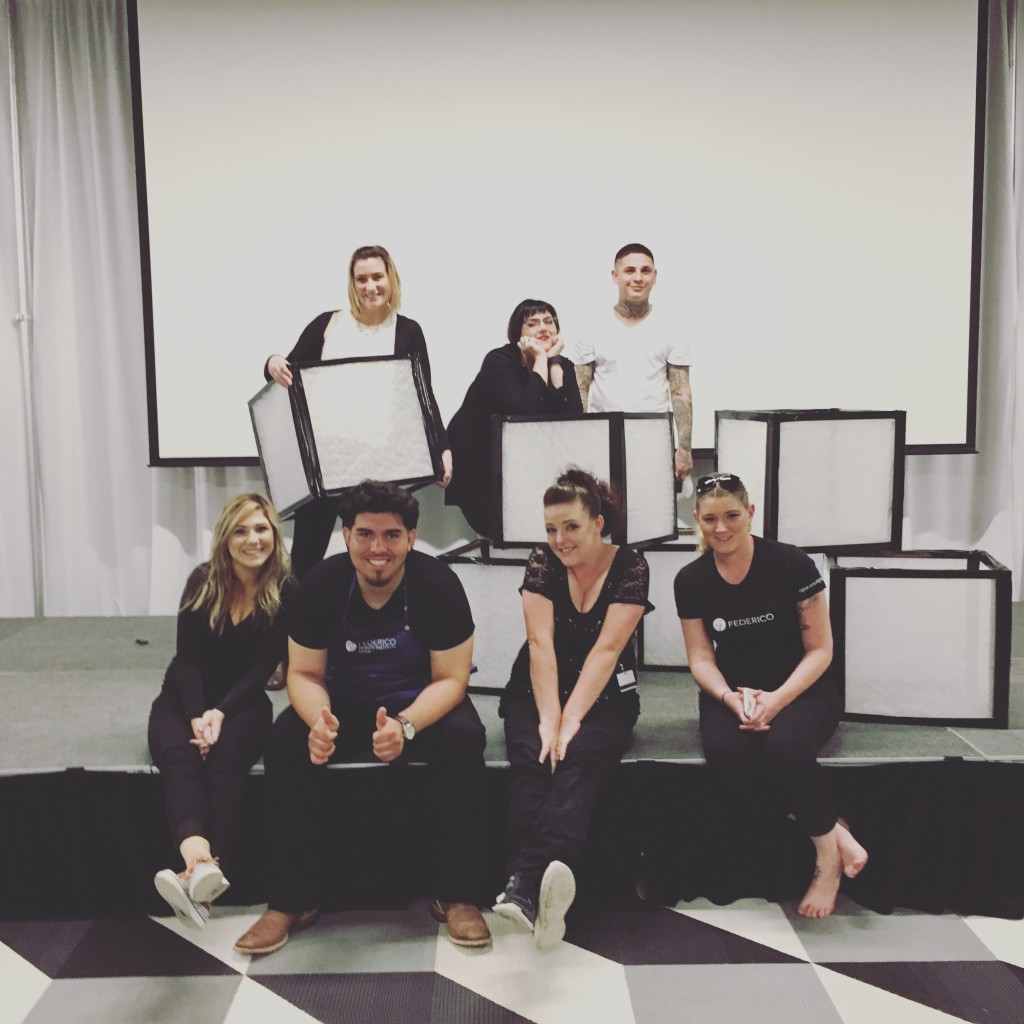 Thank you everyone for your amazing work!