Services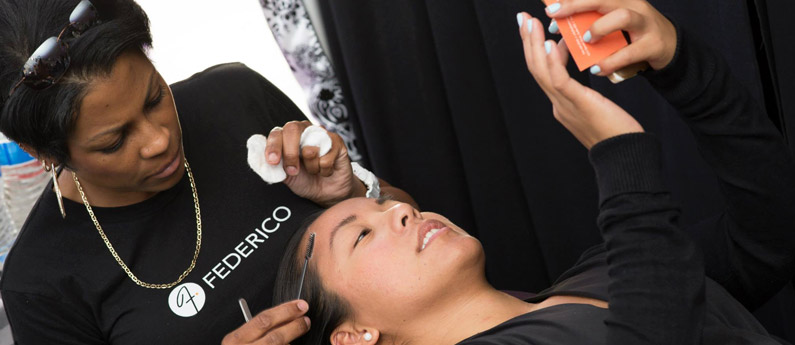 Professional Salon & Spa Services
Our student salon and spa services are open to guests to experience full hair and skin services with amazing products at a fraction of the price! Federico incorporates hands-on training for our students under the close supervision of professional educators.
Service Menu
Federico welcomes guests to experience our student salon and spa! Each service provided is performed by students under the close supervision of professional educators. The service you receive ensures the completion of our students' educational experience. In return, you receive professional services with professional products such as AlfaParf, Davines, Wella, Sebastian, OPI, Design Essentials, Bioelements, Enjoy and Artease at a fraction of the cost.
Since 1946, Federico has been a name associated with teaching the highest standards in the beauty industry. Our students are among the best in the country. As a result, your satisfaction is their highest professional priority. It is our goal to offer you more than mere products and services — rather, an entire, unique experience. One that you will share with friends, causing you to return again and again.
So, take a look at the wide variety of services we provide! Your contribution to our educational facility is an important component to the learning environment.
Federico Beauty Institute offers free wigs and fittings for chemotherapy patients. Donated by the American Cancer Society, the wigs are texturized and styled to the individual's taste. If you know of anyone who might benefit from this free service, please have them call us at 916-929-4242.

Read what people have to say about the Student Salon
and Spa services at Federico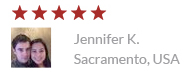 I went for a haircut, and I gotta admit, the service are awesome, hair came out exactly as I liked it. I had a request for a hairstyle and my stylist referred to a teacher. Teacher came, explained why it won't work and the cons and I am very happy with my hair cut.
Hair cut, shampoo, free products (thermal protection & conditioning before cutting) all gives me an amazing time. All for $10 without coupons!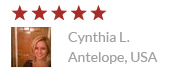 I had a facial and microderm treatment with Marissa. I could not believe that the lines inbetween my eyes are barely noticeable! I always thought I cared for my skin, but with the suggestions and new products in conjunction with the treatments I have had my skin glows and looks years younger. I am a huge fan of Federico and Marissa…Thanks for making me young again!
Specific students may be requested; however, your request cannot be made based on race or gender.
We reserve the right to refuse a client.
24 hours' notice is required to cancel/reschedule an appointment.
Clients will be considered a no-show 15 minutes past the scheduled appointment, and we will try our best to accommodate your next available date.
We have a $20 return check fee.
Senior citizens 65 years or older receive a 20% discount on Tuesday through Friday.
Students receive a 20% discount Tuesday through Friday when they provide a student ID card.
For safety purposes, only clients receiving services will be allowed on the clinic floor.
An aide must be present should a physically challenged client require assistance.
Children 12 years old or younger may not be left unattended in the waiting area.
Clients under 18 years old are welcome, though adult supervision is requested during chemical services and prompt payment is required at completion of those services.
We cannot guarantee service for chemical treatments to children who are 12 years old or younger.
Only products dispensed by the school will be used during your service. No hair, skin or nail care products may be brought in and used for a later service.
A predisposition test is required 24–48 hours prior to hair color service to ensure safety against chemical reaction. Predisposition test will be required annually.
A predisposition test is required prior to Glycolic Treatment, on the same day of service.
A predisposition test is required prior to Microdermabrasion Treatment, on the same day of service.

If dissatisfied with your hair service, you must be examined by an educator within 3 business days of your visit. After authorized approval, your service may be redone free of charge within 5 business days. If the service is a straight perm, you must notify the school within 14 business days and receive services no later than 5 days after authorized approval. Service is guaranteed only if hair is maintained with professional hair care products.

Not responsible for lost or stolen items.