By Melissa Federico, LE and Beauty Writer
Face masks, but make it fashion.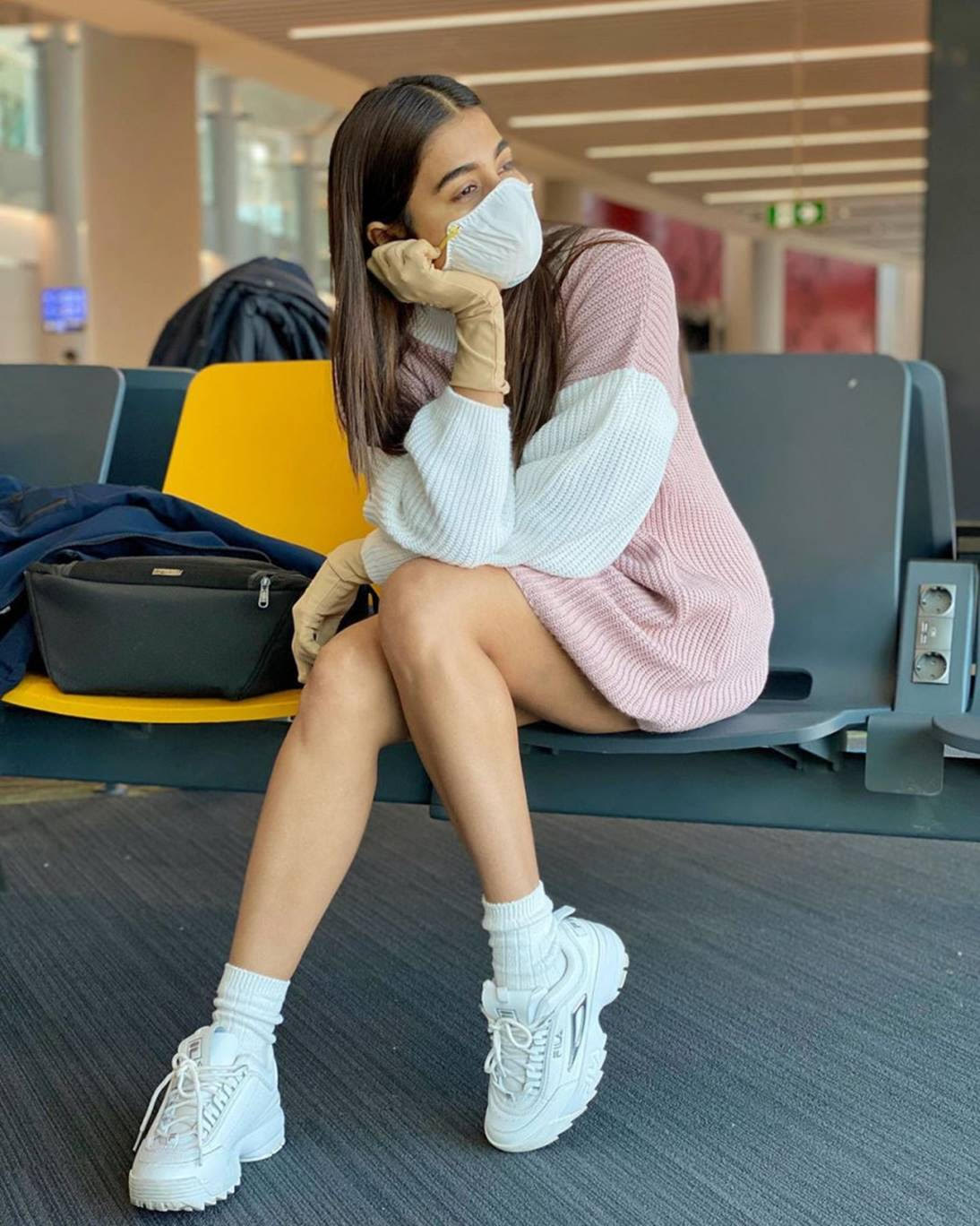 When you put on that mask to go out in public, you are doing your part to help stop the spread of coronavirus. And even though we have now accepted wearing a mask when we leave the house, we aren't so keen on accepting the acne that may come with it. We'd like to help you understand how this happens, and what you can do to prevent and banish breakouts.
Why Do We Get Breakouts (aka mask-ne) From Wearing a Mask?
Not everyone will get breakouts from wearing a mask, especially if you are using a disposable kind. But if you are not experiencing any mask induced acne, it may just be a matter of time. Masks trap moisture when you talk, and when you combine this with constant friction that pushes makeup, bacteria, dirt and oils all over your lower face. Voila! The perfect storm for a pimple. If you are noticing spots along the side of your face, jawline and even by your ears, there are a few extra things you need to be doing to keep your skin clear below.
Easy Steps to Avoid Mask-Ne
Have a weekly supply masks or disposable masks handy so you have a new one for each day. If this isn't an option for you, wash your masks regularly with a fragrance-free soap before laying them flat to dry. Some masks are machine-washable but be careful not to use strong detergents that could also irritate sensitive.
With half of your face covered, skip the full face of makeup. It will honestly do us all some good as the weather heats up.
Double cleanse skin at night to make sure skin is sparkling clean and incorporate an exfoliating scrub into your skincare routine at least twice a week. Try SkinMedica AHA/BHA Exfoliating Cleanser because the ultra-fine jojoba beads will help to lift impurities and dead skin cells.
Masks We Love
Just as important as wearing a mask, is wearing one that fits you comfortably so you avoid pimples from constantly adjusting or touching it. Those with sensitive skin should opt for natural fibers like cotton or silk. Amanda Uprichard has colorful non-medical grade face masks here.
If you are looking for something soft, stretchy and breathable, Skims has released a seamless and lightweight nylon/spandex blend of face masks in tonal colors. Jonathan Simkai also has a range of neutral colored face masks made of cotton and with adjustable elastic earbands.
Sustainable options are always a top pick around here and Christy Dawn has 100% cotton masks that are made in LA from leftover assorted colored and floral printed deadstock and organic cotton fabric.
Selecting a mask that fits and makes you feel good, while remembering to take a few extra steps to keep skin clean means you can embrace wearing a mask without worrying about breakouts.