By: Sarah Federico Beauty and Lifestyle Writer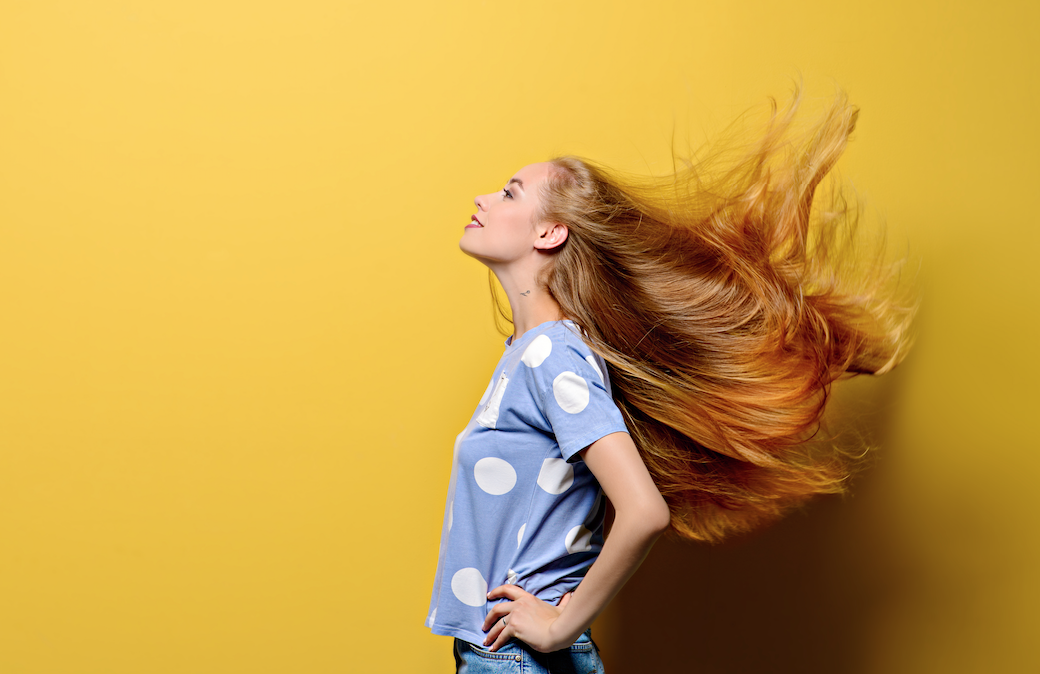 Summer has been good: from hiking trails and pony tails to long poolside days spent under the sun. You have basked in its glow; but at the cost of your sun-ravaged strands. They are now conceding defeat, and have turned brassy and brittle. With autumn on the horizon, are you ready to nurse those tattered locks back to life?haiHere are five, expert-approved tips for transforming dull and dehydrated hair to help revive that luster and shine just in time for ankle boots and pumpkin spice lattes.
#1: Start at the source– your scalp.
Whether your hair is oily and limp or dull and dry, starting at the source of the problem can be the best way to repair damaged hair. That's because deep down follicles play an important role in determining the overall vitality of your hair. "Any issue that you have when it comes to your hair—be it volume, texture, shine, or wanting younger looking hair—starts from the scalp," Dennis Gross, MD, dermatologist in NYC and founder of Dr. Dennis Gross skincare, tells Harper's Bazaar.
Hair follicles need natural oils from the glands that surround them to function, and this healthy functioning is compromised by environmental damage, such as sun, salt and pollution – you know, all of those things that you have been exposing your hair to all summer.
Reach for the organic apple cider vinegar for a home remedy. "Apple cider vinegar has a few beneficial properties," Neil Sadick, MD, of Sadick Dermatology in New York City, tells Refinery29. "It's anti-bacterial, anti-inflammatory, antioxidant, and also acidic." The acidity of ACV, he explains, can help to adjust the natural PH of the scalp, returning it to optimal levels – and healthy functioning.
#2: Bust the brass
Yep, you spent a pretty penny on that icy-blonde hue, only to have it turn orange after hours spent in the sun. Once that brassy-hue shows up, you've got to deal with it, fast. You may be tempted to call the salon to have it redone, but experts recommend waiting six to eight weeks in between blonding sessions.
Instead, reach for a purple-tinted color care conditioner, which can help to neutralize unwanted warmth. Schwarzkopf's Pro BLONDME is tailor made for nourishing blonde strands, touting tone-enhancing care for lightened, highlighted or colored blonde. It will subtly neutralize the unwanted warmth.
#3: Deep down nourishment
Not to be confused with your daily conditioner, an ultra-pampering hair mask is thicker, richer and more nourishing than its everyday counter-part. With the ability to add shine and increase manageability, a nutrient dense mask offers the perfect solution for sun-damaged, brittle hair repair. "Brittle hair can be a combination of dry, dull, frizzy, broken, split-ended, shedding and lackluster hair. In a way, it parallels dry skin in that there is a spectrum of presentations, from mildly dull to full blown breakage and hair loss," Dr. Francesca Fusco, a Manhattan dermatologist and Assistant Clinical Professor of Dermatology, tells Dr. Oz.
Luckily, a weekly treatment mask can help to smoothdown cuticles that have been ruffled by sun exposure. Alterna's Caviar Anti-Aging Replenishing Moisture Masque is an intensive reconstructing treatment that revitalizes hair and is infused with Seasilk, Age-Control Complex and Color Hold.
#4: Thermal protection
Your short-term efforts (such as blow drying, flat ironing and curling) to smooth tattered mid-lengths and ends could be causing further damage to long-term hair vitality. When heat styling, safeguard against high-temp exposure with a rich, thermal protecting spray. "A heat protectant adds hydration to your hair, while preventing the natural moisture from evaporating," says Michael Duenas, hairstylist and founder of Hair Room Service, New York City. "It also forms a protective barrier over the cuticle, preventing further damage and enabling your hair to keep its high shine." Newsha's High Performance Leave-In Conditioner is formulated with Marula extracts to strengthen hair, reduce frizz – and impart a luxurious brilliance.
#5: Pro-level treatment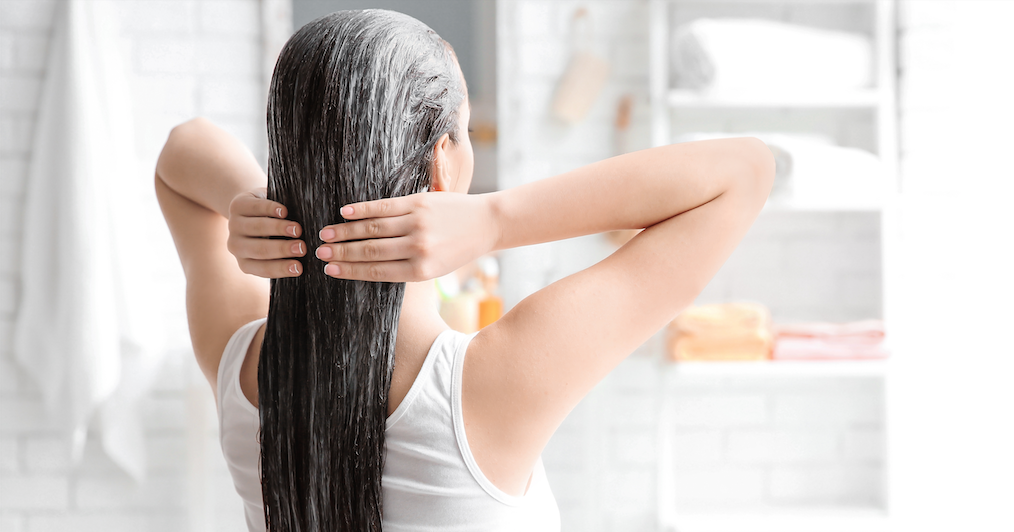 The latest crop of in-salon treatments are blowing at-home alternatives out of the water. From hair-breakage to scalp irritation, these vitality-boosting services are formulated to address a range of concerns – and may make you think seriously about hitting up the salon in between trims. So, for some serious post-summer hair repair, don't be afraid to consult with your stylist.
After a season's worth of sun exposure, salt water and frizz-inducing humidity, your mane may need a little extra TLC. With the help of these five tips, you can begin to reverse the damage created by those care free summer days – and keep orange tones at bay.