Job Placement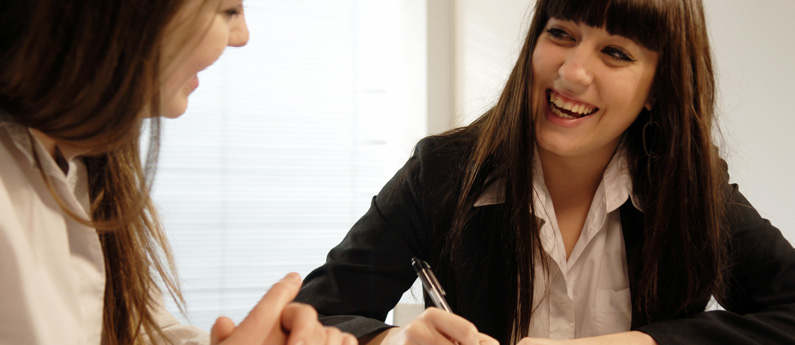 We're Committed to Your Success
As a graduate of Federico Beauty Institute, helping with your job placement is an important part of our service to you. We are committed to ensuring our students find a salon or spa that fulfills their passion for the industry.
"The Job Placement Assistance at Federico Beauty Institute is something not many other beauty schools offer. They really want you to see you succeed. They'll do whatever it takes to help you get where you want to go in the industry."
– Caitlin Sweeney, Graduate of the FBI Cosmetology Program, Stylist and Educator at AJF Salon

Our future professionals have access to personal support from Student Services including resume writing assistance.
Once a student has completed 60% of their education, they have the opportunity to spend time externing at participating area salons. This gives students real world experience and an opportunity to "try on" a variety of salons. Often this experience leads directly to our graduates' employment.
---
We want to hear from you about where you are currently working. Every month, we reward our graduates by raffling off a $100 Gift card.
For a chance to win, fill out the ALUMNI PLACEMENT FORM.
---
We choose a new winner monthly!
Are you a graduate and need assistance with job placement?
Email or call [email protected], 916-418-7223 ext. 213.