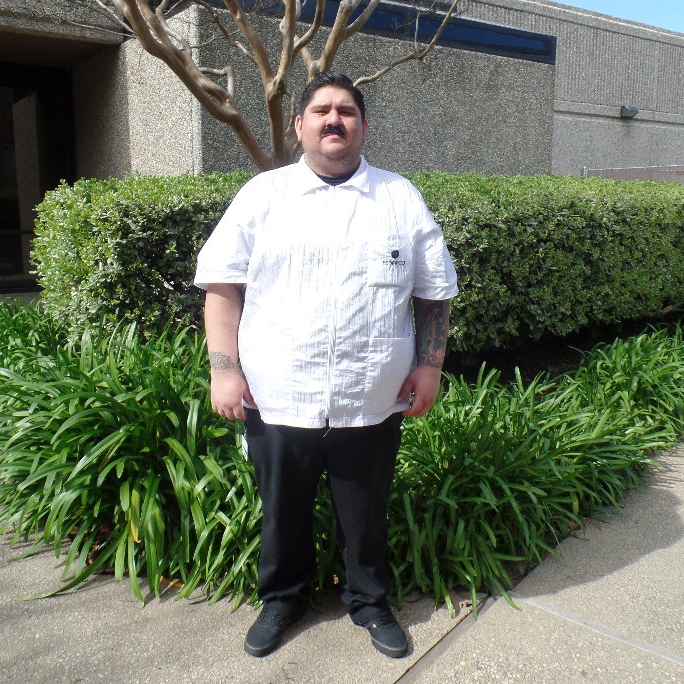 STUDENT SPOTLIGHT : Nato N. Instagram: @quedesmadre_
By JanyNicole Stehman
Nato is our Barber Student of the month for March 2015, he has also been a Student Ambassador since November. I sat down with him to find out just what exactly makes him tick.
JNS: "What do you like the most about being at Federico?"
NN: "Everything. From the amazing educators, the fun staff, Alex in the café having the perfect amount of soy milk mixed in my morning coffee, to the talented individuals, cosmos and barbers alike that I am blessed to work alongside of.  They have all inspired me to express my creativity.
JNS: "What's your favorite thing you've learned so far?
NN: "Shaving. Shaving is by far my favorite thing. I mean, I get to hold a sharp blade next to someone's face and throat and that person is totally cool with it!"
JNS: "Ha! That's awesome. Do you have a favorite product to use?"
NN: "Baxter shampoo and conditioner. About once a week I have Colby T., a fellow barber, give me a shampoo and scalp massage with it. Baxter smells great and leaves my head feeling nice and minty clean."
JNS: "I LOVE minty shampoos. How about favorite hair related Instagrams? Are there any you're currently loving?"
NN: "There are a lot of great Instagrams out there, but just to name a few that really inspire me, @shanenesbit, @barberbrianburt, @mjsolofamensgrooming, #aonoxxx…I really like that they keep it traditional but with a modern punk rock edge. They stay humble and work hard to make their clientele happy. I'm also gonna throw in @keithzaggthebarber and @el_heffe23 because they are some of the most talented hard working barbers that have taught me many things and I know they will be very successful.
JNS: "Do you have any advice for barber students just starting out?"
NN: "Don't be afraid to be creative. Stay hungry for knowledge. Don't worry about what others think. 'Wolves don't lose sleep over the opinions of sheep'".
JNS: "What are you hoping to do after graduation?"
NN: "SAVE THE WORLD, GET THE GIRL, AND GO TO DISNEYLAND!"