By: Sarah Federico, Beauty and Lifestyle Writer
The conveniences of an urban lifestyle are indisputable – but these amenities come at a price. And that price might just be the health and vitality of your hair.  
Your hair withstands attack against many known abuses ranging from daily heat styling to in-salon chemical treatments, but it's the unseen enemies that can cause long-term damage. Just like your skin, environmental aggressors such as sun, wind and pollution can take a toll on your locks, rendering them dull, dehydrated and lifeless.
Luckily, you can safeguard against the negative impact of environmental influences. Discover Federico Beauty Institute's tips and tricks for combatting the effects of the urban elements, and keep your well-earned style intact.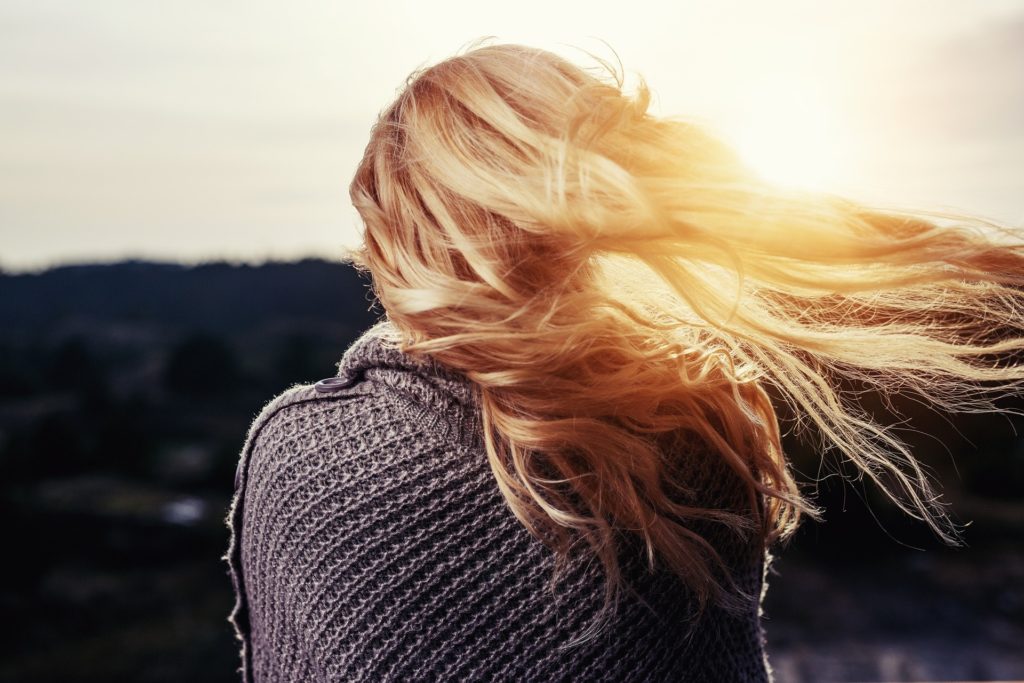 The aggressor: Sun
While you probably already know that the sun can put you at an increased risk for skin cancer, plus trigger signs of premature facial aging, you might not know that those same rays can negatively impact your hair. "When it comes to environmental damage on hair, the biggest culprit is sunlight," says Diane Minar, senior scientist at Nexxus New York Salon.
Free-radical forming rays can oxidize the lipids and proteins in your strands, causing hard to reverse damage such as brittleness, dehydration and color fade-out. "If you don't protect your hair," warns Daniel Sanchez, colorist at Frederic Fekkai, "the sun can actually shift your hair color. On brunettes, the sun can bring unwanted warmth. On blondes, the sun can me the color fade faster and can create serious dryness."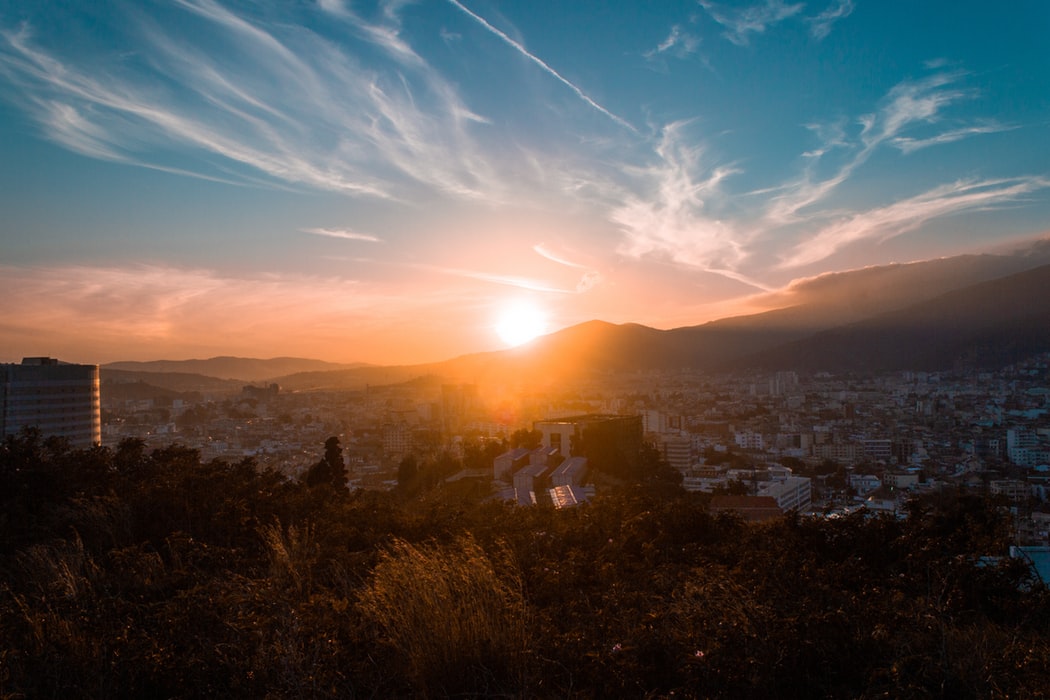 Unlike your skin which can self-repair, once you've weakened the integrity of the hair and bonds have been broken, you'll have to strengthen it from the outside in.
Pro-tip: Wearing a hat or wrapping your hair in a tight bun offer great defense against the effects of ultra-violet light. But you can further prevent damage, plus hydrate and add shine with a UV-protecting leave-in treatment. Try Oribe's Power Drops Color Preservation Booster, which is packed with a slew of antioxidants and amino acids including vitamin C; these ingredients work together to reduce free radical damage and serve as a natural shield against UV rays– while also protecting your color.
 The aggressor: Wind
Blustery breezes can be frustrating – but wind can also blow strands out of place and can trigger tangles and torn ends. But that's only if tresses aren't prepped properly. "Wind won't destroy hair's volume or style if you use lightweight products that allow your hair to move and easily be restyled into place," confirms Kevin Mancuso, Nexxus New York Salon Care Creative Director.
Pro-tip: To prevent wind-induced tangles, breakage and split ends, try Briogeo Farewell Frizz Rosarco Milk Leave-In Conditioning Spray. Formulated with nourishing rosehip, argan and coconut oils to reduce frizz and balance hair hydration, this non-greasy formula delivers luster and movement. "It's all about giving hair fluidity to maintain the style that you want," says Mancuso.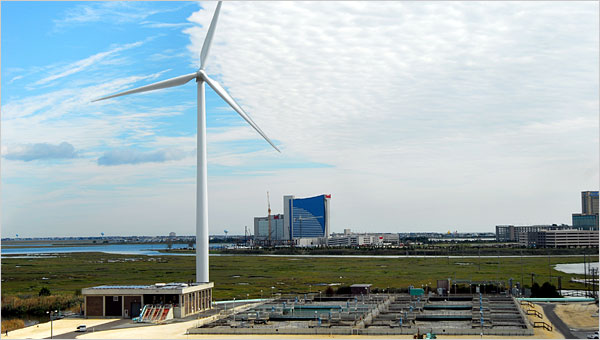 The aggressor: Pollution
Thanks to new research, it's becoming widely accepted that ground level pollutants and hazardous microparticles can do major damage to your skin, but most people don't realize that the same is also true of your scalp and hair. "The skin and hair are the first things exposed to pollution, but skin often has the advantage of being protected by lotions, creams or other treatments," explains Susanna Romano, partner and stylist at NYC based Salon AKS.
Particulate matter (tiny bits of soot, dust and grime) smoke, and gaseous pollutants can settle on both the scalp and hair, causing irritation and damage, she adds. That can become apparent in any number of ways, ranging from dryness to dehydration and scalp-inflammation.
Pro-tip: "Heavy products like mousses, gels and thickening creams can actually attract more pollution particles to the hair," cautions Romano. If you live in a highly polluted, urban area consider swapping these in favor of one lightweight product that moisturizes from the outside. Try highly concentrated Oribe Power Drops Hydration & Anti-Pollution Booster, which is formulated with hyaluronic acid, creatine and moringa seed extract. Just a few drops of this elixir delivers powerful protection and deep-down nourishment.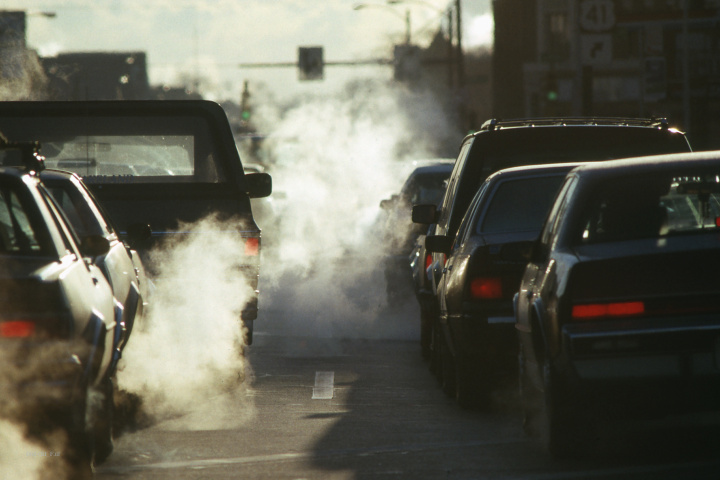 The bad news is that environmental aggressors can take a major toll on your tresses, but the good news is that there are easy ways to protect your hair and undo the damage. Use the simple pro-tips listed here – and bid farewell to the barrage of factors that affect your style day after day.
Oribe products are available for purchase at AJF Salon in Sacramento, CA.