Once again our Outreach Manager, Ms. Kay, has set up a fantastic event for our students to be a part of. The Children's Hour is a 1934 stage play written by Lillian Hellman, being put on by Del Campo High School. The play takes place in the 1940's and is set in a girls' boarding school. We brought our Barbers, Cosmetologists, and Estheticians on set to provide hair and makeup for the incredible cast provided by Del Campo High School.
It was so great to see all three programs teaming up and working together to get things done. Even the barbers were getting in on some styling, something they don't usually get to have a lot of practice with when seeing clients at the school.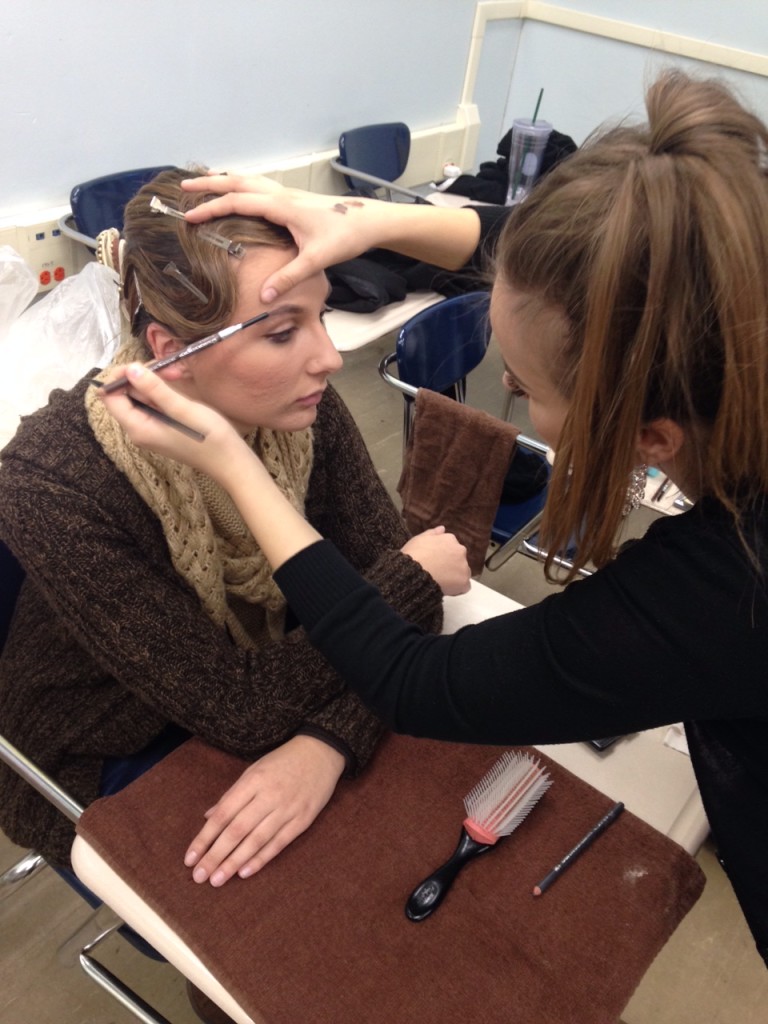 Barber student, Mikey F., was quoted at the event, "My curls were ill. I was able to bang out a full iron set in no time. It was rad getting to do something a little different than the usual barber work."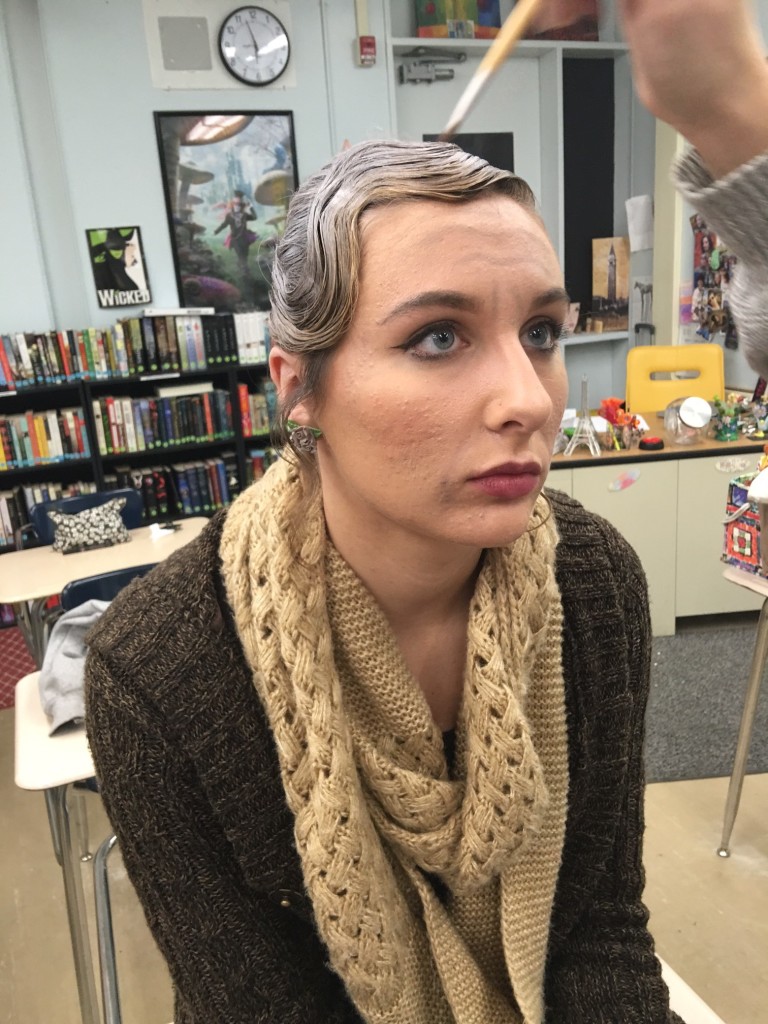 One of the main challenges our students faced while working on set was trying to get a large group of modern teenagers to believably pass as youths from the 1940's. Thankfully they did their homework and nailed the era with liberty rolls and soft feminine makeup reminiscent of the time.
With 6 nights of shows, there was worry that we wouldn't be able to keep the looks consistent from night to night with a totally different crew each time, but a little team work and organization has kept that from being an issue. So far the cast has looked amazing each show and seeing the excitement on their faces and watching the audience become absorbed in the plot has made it such a rewarding experience.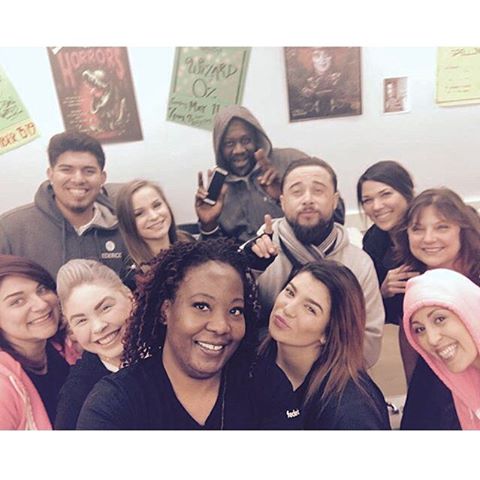 Good work crew!