Last week Federico Beauty Institute had the honor of hosting a segment with the Hair Doctor from GoodDay Sacramento. She teamed up with creators of the Kevin Murphy Color.ME line to challenge a handful of our cosmetology students to a competition that would be aired live on GoodDay Sacramento. What was the challenge you ask? The students would need to formulate their own colors based off of a photo of their choice. The catch? The students had no previous education or experience with the new color line being used. The Hair Doc picked four of our top students for the challenge.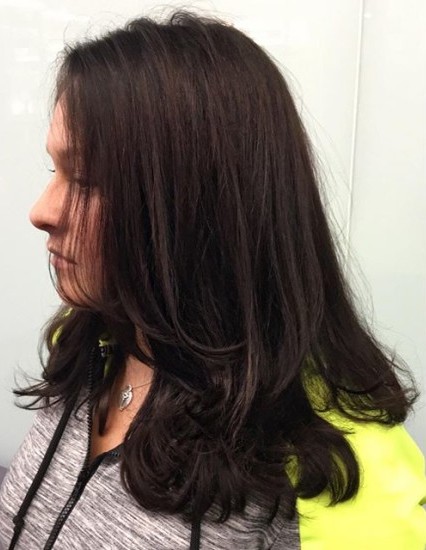 On the morning of the competition our students arrived at school at 5am to prep their models and color formulas. Van T. was the leader of Team 1. Her model wanted a mermaid inspired look consisting of multiple color combinations and fading techniques. Team 2, led by Joel M., had a fire inspired color in mind. Team 3 and 4 both decided to go with more natural highlight colors for their models. Team 3 leader, Marissa P., had to first remove red tones from her models hair while Team 4's leader, Cristal Z., decided to hand paint highlights using a balayage technique on her models virgin hair.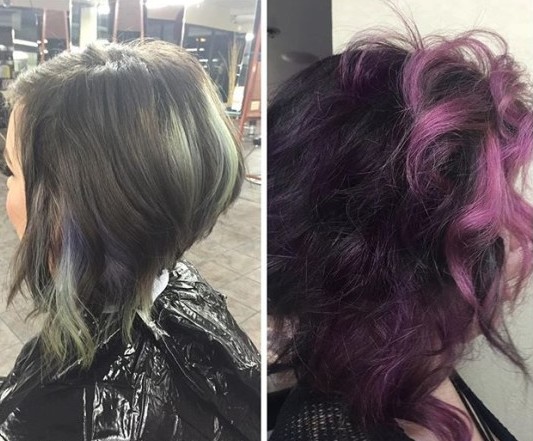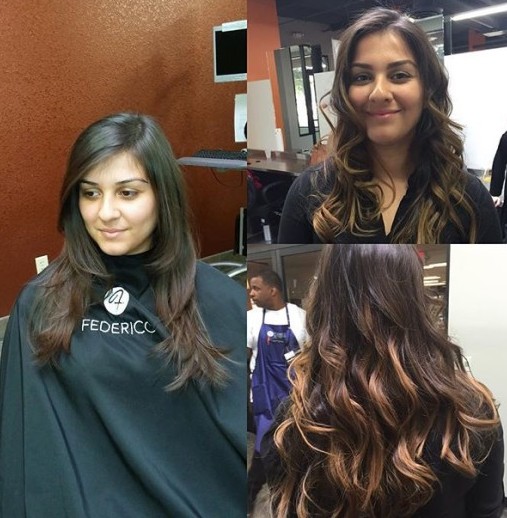 After almost 5 hours of prepping, formulating, applying, processing and styling, the teams were ready for the big reveal. Adam Federico and Lucas from Beauty Solutions joined the Hair Doc & Courtney Dempsey from Good Day Sacramento to judge the finalized looks. After much deliberation, they crowned a winner. Team 4 took third place with their natural balayage look and Team 1's high fashion mermaid look took second place. First place went to Student Ambassador, Joel M. on Team 2 for his Fire inspired look.
It was great to have the Hair Doctor in to assist students with their color creations. We welcome her back anytime to challenge our talented students on their skills.