By: Melissa Federico, LE and Beauty and Fashion Writer
Now that all of your social plans have been cancelled for the foreseeable future, being homebound provides a great opportunity to partake in some extra self-care. Between binge watching Netflix and attending Zoom meetings, there is definitely time for a home spa day. With the combination of a few ingredients from the kitchen, you will be supplementing your beauty inventory and giving yourself lots of reasons to indulge in these at home spa treatments long after your social life gets back on track.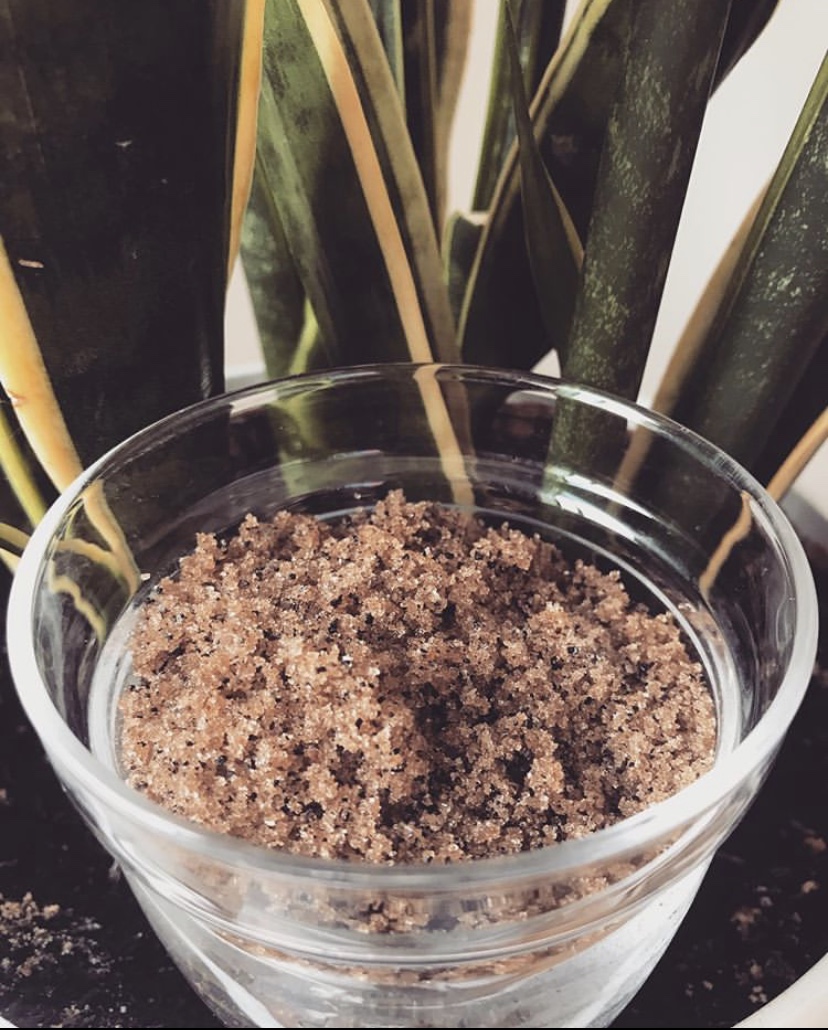 Scrubs
The at home body scrub is nothing new, but who could ever find the time. Well, life is funny that way. Now that some of us seem to have more than our fair share, at-home scrubs could be your new favorite hobby. The best thing about making your own scrub is that you can get creative with the ingredients and even create a signature recipe. While they may only take mere minutes to whip up, we can see you enjoying delectable scrubs like these during weekly spa sessions.
Having a jar of ready-made scrub is great for making sure your skin gets regular exfoliation. This may improve overall appearance and texture of rough, dry areas. Stay super basic with just olive oil and salt, or get creative by adding citrus, herbs, ginger or essential oils. Combine 1/3 cup of coconut oil with 4 tbsp. of sea salt, and add the juice and zest from half of a lemon, lime or orange. From there let your imagination take over. Lemon-rosemary perhaps? Or maybe you'd prefer lime and mint. In a pinch, this recipe can also be used as a shaving cream, or add ½ cup of coffee grounds to help reduce the appearance of cellulite.
Apply the scrub on your dry body before showering, using small circular motions to buff away dead skin. Rinse off in the shower, and add back moisture to your freshly exfoliated skin with a lightweight moisturizer straight from spice cabinet: Sunflower seed oil. It's is high in linoleic acid, and it won't clog pores. It's a great makeshift moisturizer for post-showered skin.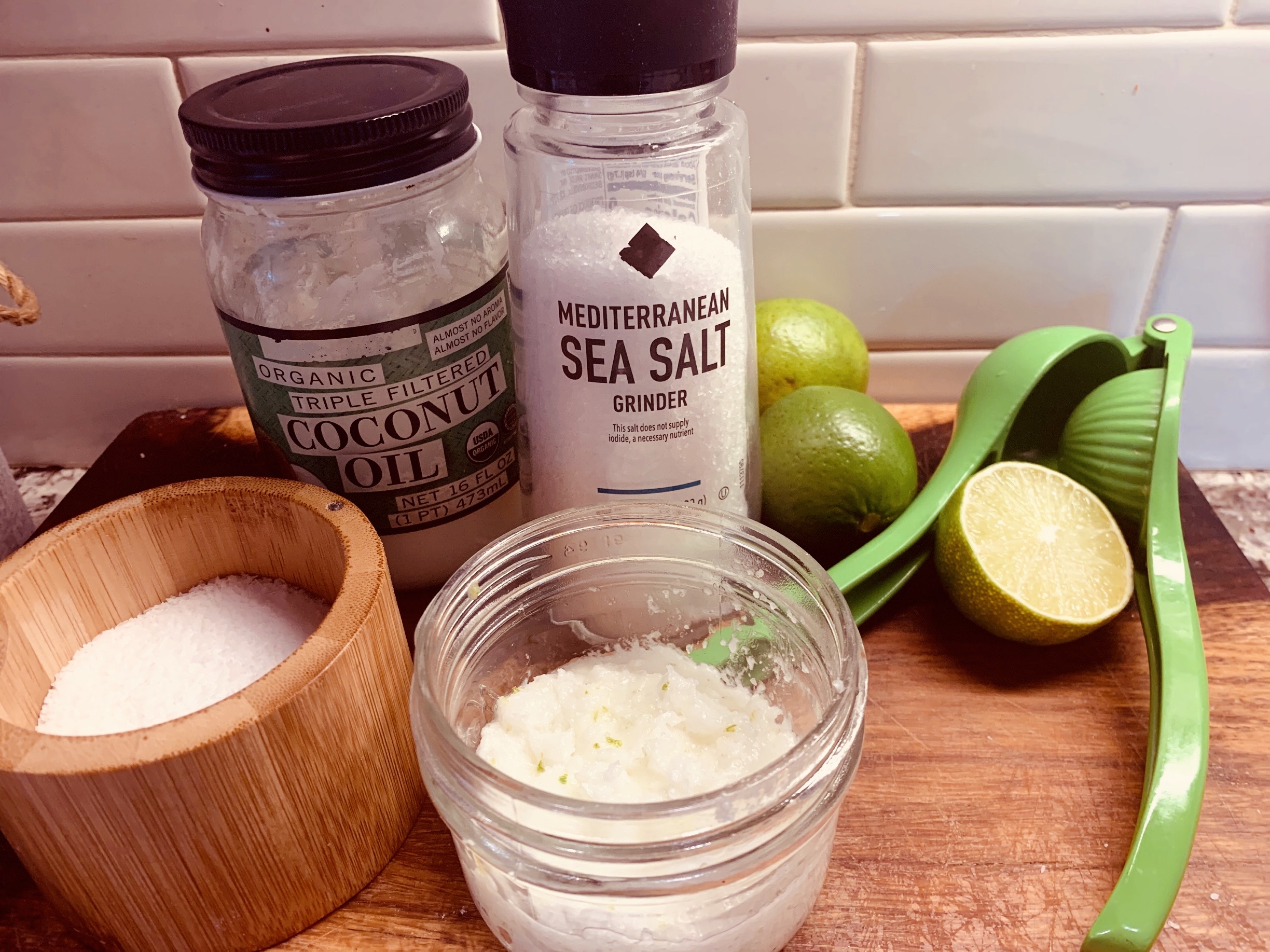 Your pout deserves a little extra attention too and if you already try to use clean beauty products, making your own lip scrub is the best way to go. Mix one tablespoon of sugar in the raw (3 packets) with 1 tbsp. of honey and 1 tbsp. coconut oil at room temperature. Once again apply in small circular motions, and remove with a warm washcloth. Repurpose a baby food jar, and save the rest for later.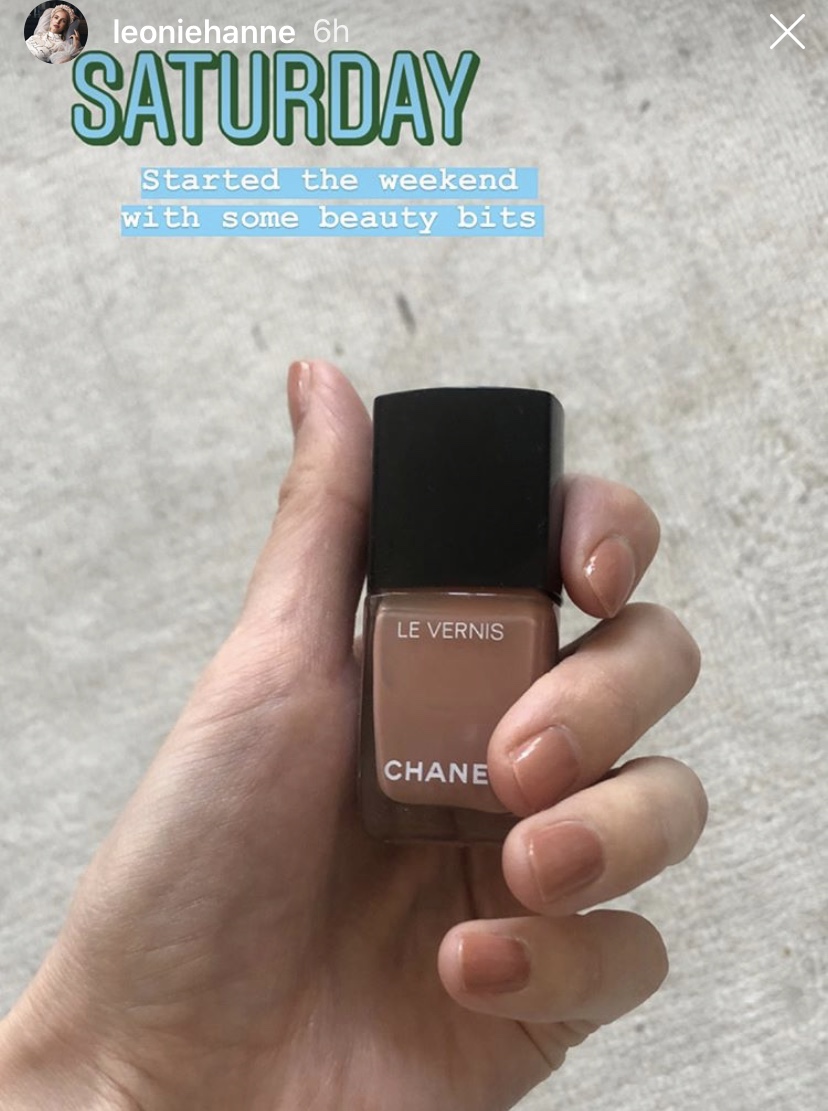 Nails
There's never been a better time to master doing your own nails. It's one of those things that really makes you feel put-together, and after all the hand washing and sanitizing, your hands may be a little rough and scaly. By practicing a few essential steps, you can have polished and snag-free nails that look and feel amazing.
Nail pro, Tom Bachik @tombachik, believe that one of the key things to making a manicure easy is continual maintenance. Giving yourself a manicure once a week will make the work easier, and help nails grow stronger.
Start by laying down a soft microfiber towel to keep my hands comfy and the space protected. Remove old nail polish from your nails with acetone-free nail polish remover pads. The pads are less harsh on skin as most come infused with oils to nourish cuticles. Then use warm water with lemon and mild soap to soften the cuticles and make nails easier to clip.
Clipping cuticles can result in cuts, and since cuticles are there to prevent infection and bacteria from coming into the nails, it's best to gently push them back with an orange stick. Nail tech Steph Stone @stephstonenails recently did a live nail care video with Makeup artist Pati Dubroff @patidubroff and mentioned that moisturizing cuticles will do more for them, then cutting will. Good advice considering most of us aren't nail techs anyways. You can pretend to be one while filing nails by filing each nail with a medium grit nail file from the outer edge to the middle. This will not only help prevent peeling and snagging but help your nails grow stronger.
Keeping nails polished and pretty can be therapeutic and right now it's all about the trendy "stay-at-home neutral". A nude shade that will flatter fingers while still being low maintenance for every day wear. A beachy-beige nude color is fresh and flirty and not easily noticeable when it chips (with all that hand-washing its more than likely). Before applying nail color, clean off the nail with a little alcohol on a cotton round, and apply your favorite base coat before polishing.
A few long-standing favorites for any collection that you can order now: Chanel Le Vernis 646 Bleached Mauve, Debra Lippman Modern Love and Context in shade 101 Take It Off.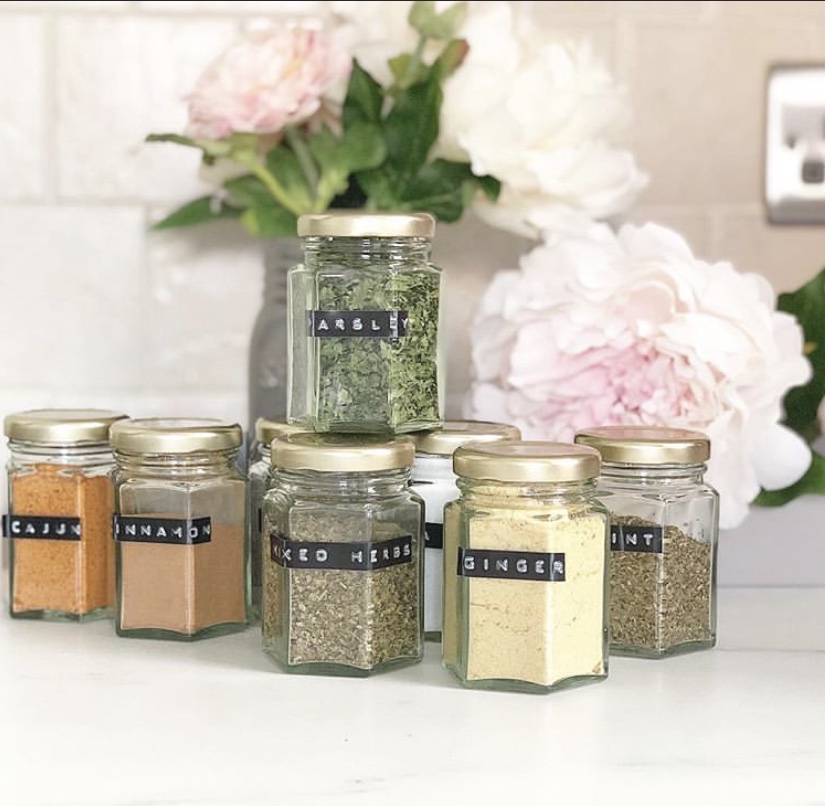 As we continue to shelter-in-place, it is important to remain in good spirits and good routines. Taking care of yourself, and giving into these mild indulgences will hopefully help keep you sane and pretty through all this craziness. Remember we are all in this together, and when we do finally emerge, you'll be showing off the radiant skin and nails that you've been cultivating all this time. From home.