By: Sarah Federico Beauty and Lifestyle Writer
Alert: You are now entering a stress-free holiday zone. The season of joy is fast arriving, and with it an assortment of not to be missed social engagements. And whether you're headed to an ugly-sweater soiree or a black-tie event, keeping tresses in their top (and most merry) condition is of primary concern. But finding the inspiration for that perfectly executed coif is not always that simple.
That's why we've rounded up the best updo's, down do's, braids and buns, embellished with sparkly pins and headbands to help to get you into the spirit of the season. Consider this your go-to holiday beauty guide for simple – yet festive – looks. No hassle required.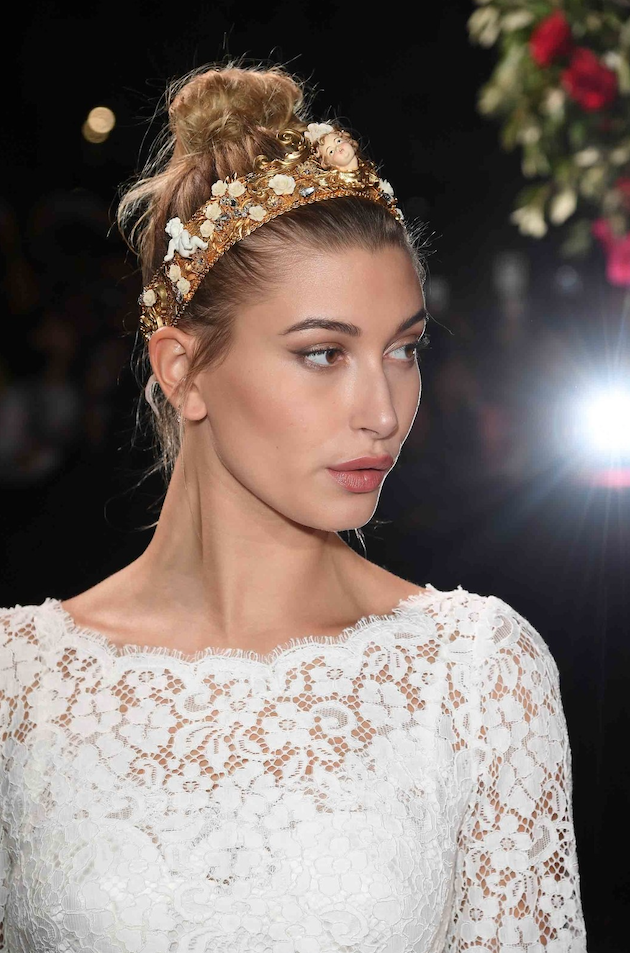 Classic Low Braid
A middle part, braided ponytail is one of the most low-maintenance styles on the map. And It. Looks. Good. Simply gather your short-list of supplies (a boar bristle brush, pomade, hairspray and two small clear bands) and get to work.
Start by parting hair directly down the center. Next, use pomade to slick down strands from the roots to the mid-shaft of the hair. Secure hair at the nape of your neck, and craft a three-strand-braid, securing at the end with your second band. Use a strong hold hairspray to lock the look in place.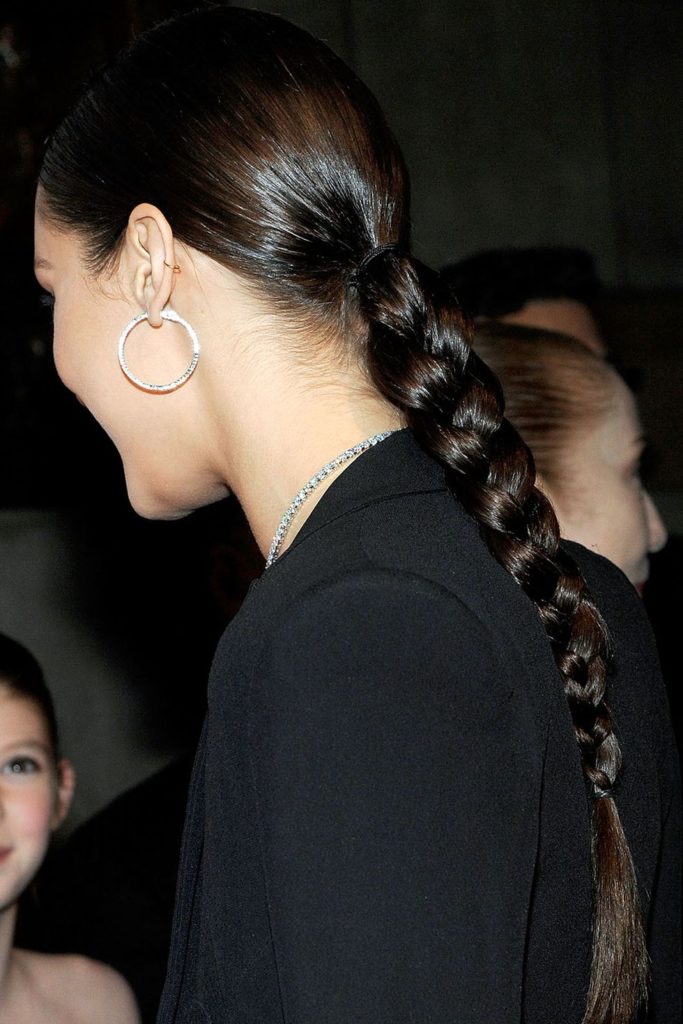 Head-Banded Messy Bun
Ah, the messy bun. It should be straightforward yet achieving that perfect amount of dishevelment, while keeping things polished, can be tricky.
To begin, smooth the hair into the shape of a high ponytail. Next secure strands with an elastic, but on the final loop, pull hair only halfway through. Gently fan out the hair on top. Next, divide the loose hair into two sections. Twist and wrap the hair around the elastic, securing with a bobby pin. Repeat the same step on the opposite side, wrapping and pinning in the opposite direction. Lastly, add a velvet or jeweled headband for the perfect, festive style.
The Slick Back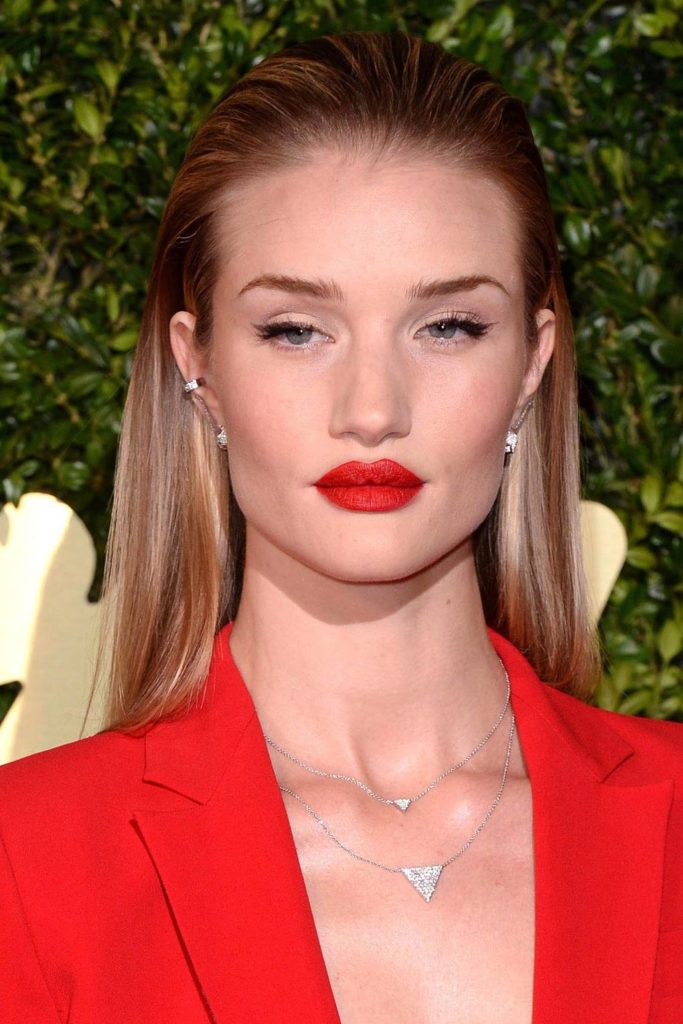 Simple – yet totally impactful – this slicked back style makes a strong statement, without a lot of hassle.
To achieve it, Jennifer Yepez, New York City based hairstylist, starts with a generous amount of mousse. On towel-dried tresses, apply mousse throughout the mid-lengths and ends, and blow dry only the ends of your hair. Next, apply mousse to the front, sides and crown of the head. Use a smoothing boar bristle brush to blow-dry the hair back and flat against your head. "Follow the shape of your head and pull the hair flat with your brush as you blow-dry," says Yepez. Finish by smoothing the mid-lengths and ends with a flatiron and use a small teasing brush to tame any stray flyaways.
Bumped-Up Ponytail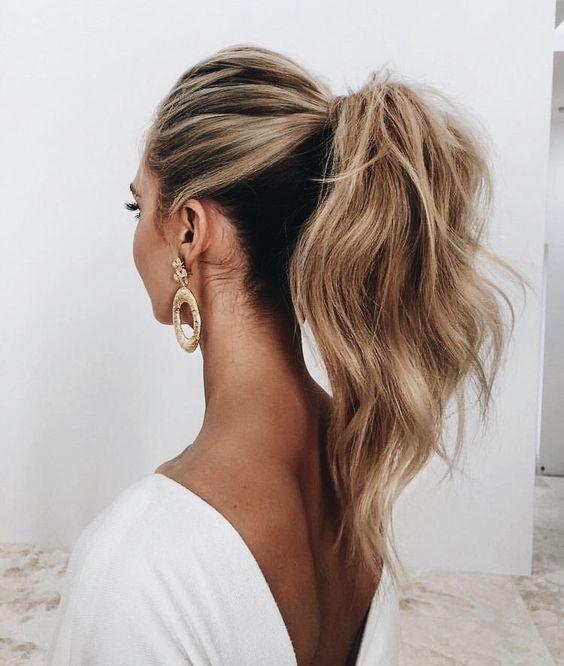 Elevate your everyday ponytail by adding volume and texture.
Start by spraying the roots with dry shampoo. This will add grip, which helps when adding volume. Next, gently tease the hair at the crown of your head. Using a fine-tooth comb, smooth only the top layer of hair. Pull half of your hair up and secure with bobby pins. Tie the remaining hair with an elastic and gently loosen the sides. Finish by spritzing in a sea salt spray. Scrunch through for a textured look that's holiday-season-approved.
With the hustle and bustle of the holiday season, keeping your strands looking posh and on-point can seem like an impossible task. But you can achieve the perfect party-ready look using these simple, yet chic holiday styles. So, try one out – and get on with the merriment.