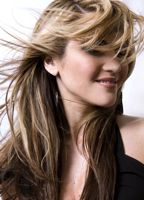 Have you ever wondered what the best celebrity stylists have in common to make them so successful in working with the stars? Simply put, one of the things that really stands out is their unbridled passion for their craft, which shows in their work. This, paired with outstanding creativity and motivation, has made these individuals some of the most trusted stylists in the world.
These people can serve as encouragement for up-and-coming stylists, as by capitalizing on skill and passion, anyone can turn their enthusiasm into a serious stream of income and success. In order to offer a little inspiration to aspiring estheticians, here are some of the hottest celebrity stylists out there:
Damien Carney
Claim to Fame: Damien Carney has been a trendsetter in the styling world for nearly 20 years. He's styled for international fashion powerhouses like Louis Vuitton, John Paul Gaultier and Giorgio Armani, and worked with countless celebrities and famous photographers. Not quite satisfied, Carney founded Damien Carney London, the first mobile beauty academy in the world.
Inspiration: Not afraid to give credit where it's due, Carney gathers inspiration from his team, working with them to create a total image for clients. His classical training as a stylist has given him the ability to take his inspiration and transform it into chic tresses.
Tabatha Coffey
Claim to Fame: You might recognize reality TV diva Tabatha Coffey from her over-the-top Bravo series, "Tabatha's Salon Takeover," or from her picture on the cover of her book, "It's Not Really About the Hair: The Honest Truth About Life, Love and the Business of Beauty." What you might not know is how she's taken her love from the clippers to companies of all kinds, applying her know-how and style to help people around the world achieve the look they want.
Inspiration: Coffey's inspirations come from all over, primarily founded on visions of the mess she's cleaning up—a serious asset for the aspiring stylist.
Nick Arrojo
Claim to Fame: Nick Arrojo's signature styles have graced the places all stylists dream of. He has worked with some of the most influential salons in the industry, including Vidal Sassoon, Wella International and Bumble & Bumble. After setting out on his own and building a name, Arrojo served as the stylist for TLC's "What Not to Wear" for seven seasons. He has since moved on to create his own school and line of products.
Inspiration: Arrojo draws heavily on street fashion, giving his styles a raw edge coupled with sophistication that is hard to forget.
Now that you know a little more about what makes a celebrity stylist turn their enthusiasm into inspiration for success, think about where you want your career to take you. If you're ready to take your aspirations to the next level, get in touch with the admissions office at Federico Beauty Institute. From there, the sky's the limit!