By: Melissa Federico, LE and Beauty and Fashion Writer
Embrace a new you in the New Year, and there is no better way to start than with a mask – for every part of your body. Not only have we sourced a mask from head to toe, but we have gathered the trendiest ways to treat each area from sleeping masks to sheet masks and revolutionary encapsulated ingredients. The products below will have you pampering yourself in places that you didn't even know you could.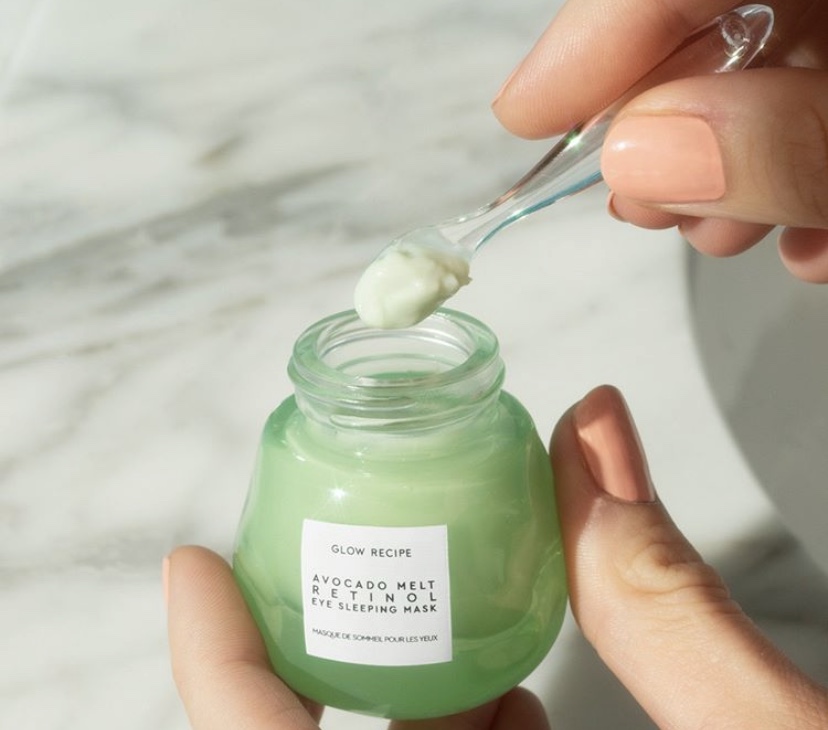 I Woke Up Like This
K-Beauty has always been ahead of its time because of its tech-driven, effective and gentle products .The latest trendy offering to hit the shelves is a sleeping mask that is sure to be a real eye-opener. The Avocado Melt Retinal Eye Sleeping Mask from Glow Recipe features plenty of ingredients for brightening and de-puffiing peepers including antioxidant Vitamin E and C and Coffeeberry, but it's the encapsulated Retinol that is the star of the show. By encapsulating this active ingredient in a suspended coating, it acts as a buffer that makes the ingredient safer with a slow-release result, while also making it much more effective. The result is less fine lines, discoloration, and an easier application of under-eye makeup. As a K-Beauty fan, you'll love how this process stays true to its roots with being both preventative and gentle, and if you have yet to add a retinol item into your nightly routine, we recommend adding this product to completely redefine your 2020 vision.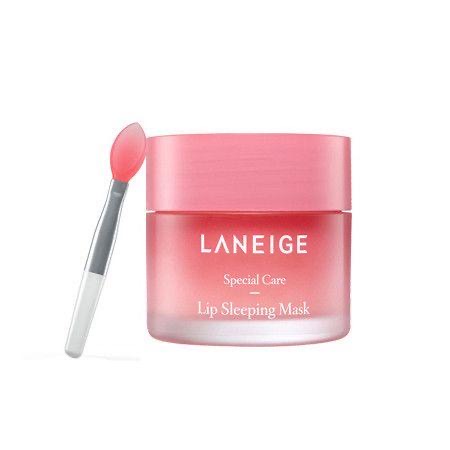 Give Me Some Lip
The ball dropped on another New Year and if you didn't get that kiss you were hoping for perhaps you needed one of these lip products. We have two contenders that will have you pouting for all the right reasons because both have proven to be more than just buzz-worthy.
Laneige Lip Sleeping Mask is an Allure Best of Beauty award winner and currently features over 8,000 reviews and over 280 thousand likes on Sephora.com. It delivers on its promises to refresh and soften lips while you sleep. With an outstanding formulation of trademarked antioxidant berries and moisture-rich beta-glucan, it's easy swipe onto lips before bed for a plumped up pucker when you wake up.
If you haven't caught on, we really love a good sheet mask. The Insta-famous KNC Beauty All Natural Collagen Infused Lip Mask offers a pink jelly mask that is just as cute as it is effective at plumping your pout. The slight tingly sensation lets you know that Rose Flower Oil, cherry extract, and vitamin E are working to fill and prime lips. Bring on the bold lip that you were too afraid to try last year!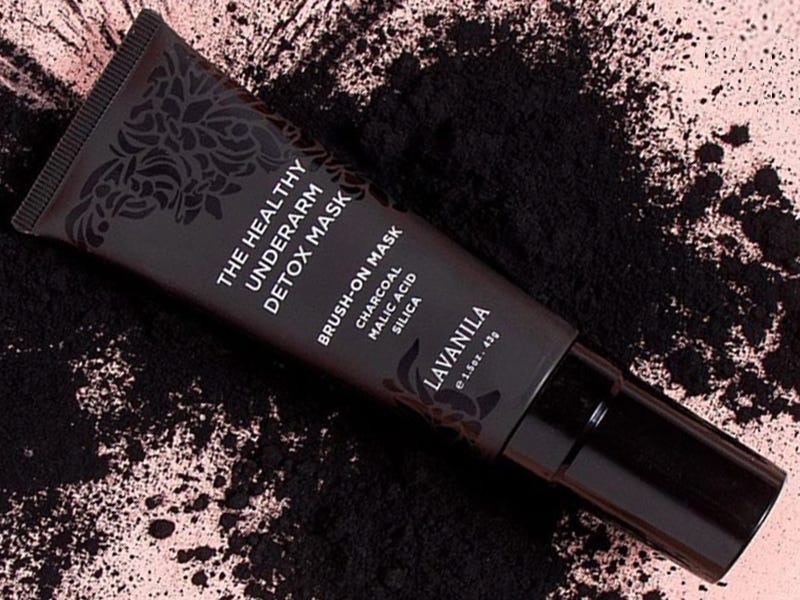 Got You Under My Arms
New Year, new detox – except this one will help you smell better. Lavanilla already creates a natural deodorant, so it's no wonder that they branched out with an underarm detox mask. The Healthy Detox Mask draws out impurities and improves skin texture with activated charcoal and magic acid. Perfect for those who feel a little insecure about the appearance of their underarms.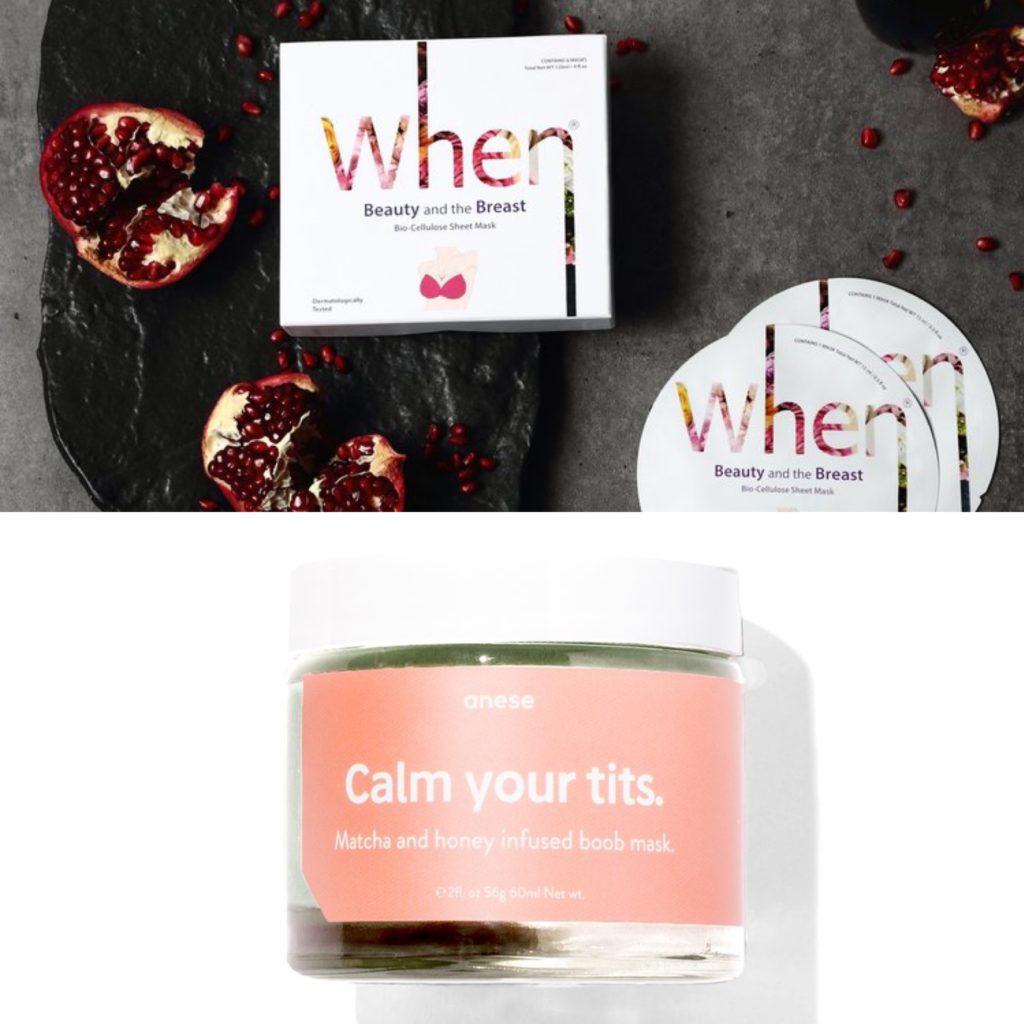 Bosom Buddies
Have you ever had a skincare professional tell you that your face doesn't end at your chin? Well, they were probably trying to tell you that you should treat the skin on your chest the same as you do your face. Since this area is rather sensitive and thinner than the skin on your face, it often times needs specialized products.
Enter the latest sarcastically named offering from LA-based brand, Anese, Calm Your Tits. This intensely nourishing collagen mask promises to perk up the girls with a mix of collagen, matcha green tea, organic honey and kaolin clay. Results will leave you with extra soft and firm skin and far perkier breasts. An added bonus, these ingredients help reverse the signs of sun damage, and fight against breakouts caused by boob sweat.
Sheet masks have become so popular that they have been formulated for areas other than the face including the French Face (better known as your décolleté). Beauty and the Breast offers an anti-aging serum infused into a Bio-Cellulose sheet mask made from fermented coconuts. It will saturate skin with hydrating and plumping niacinamide and patented French herb and root extracts to help stimulate and firm skin to give your breasts more volume.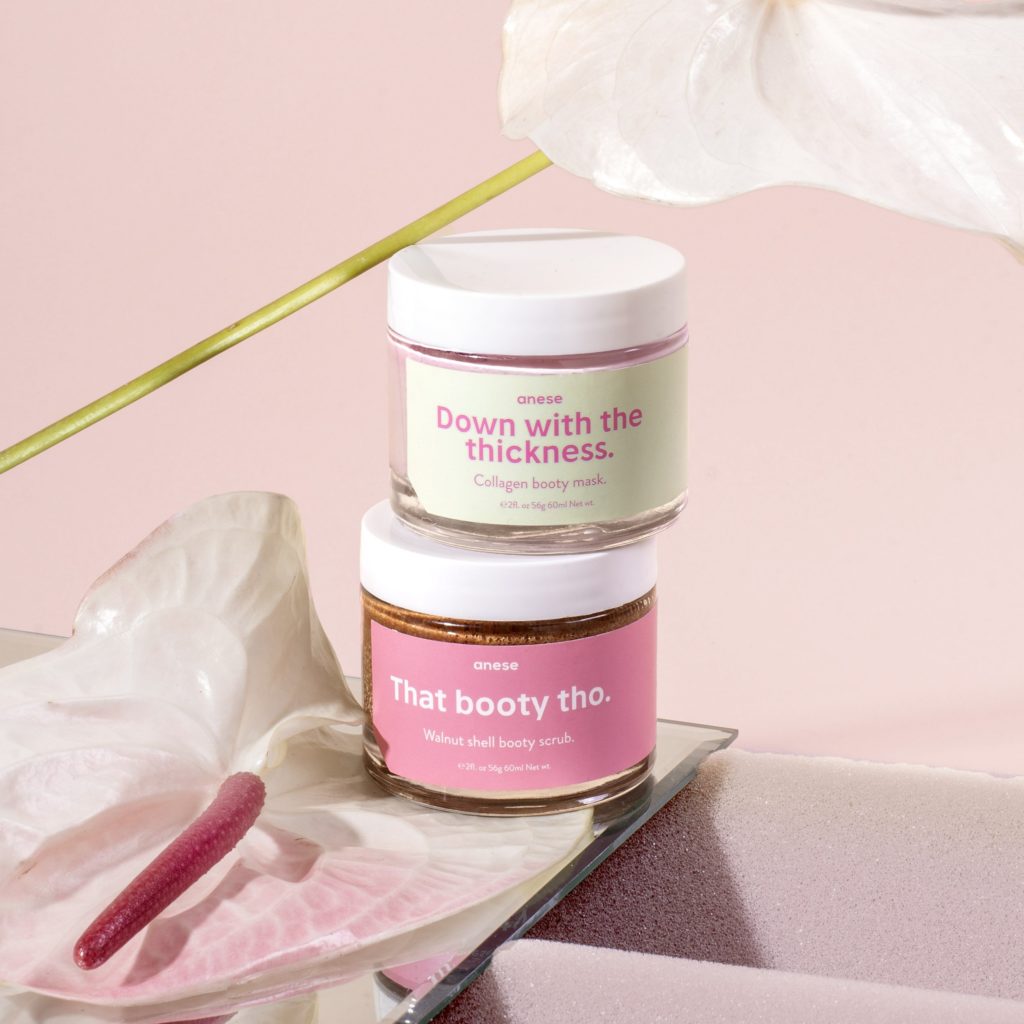 A Mask To Get Behind
You can use collagen to plump your face, but did you know that you can also use it to plump your behind? Yes, it's totally a thing, and for good reason because it helps diminish the look of stretch marks, cellulite and the dreaded "buttne". Anese is a brand with quirky names and quirky masks for every area. Their claim to fame came from their pink, whipped collagen booty mask, Down with the Thickness. This pink mask is made with kaolin clay and a nourishing boost of pro-vitamin B5 and B3 and when used in combination with their Original Booty Mask, That Booty Tho. This combination promises to plump and soften an asset that often is left behind in the self-care love arena.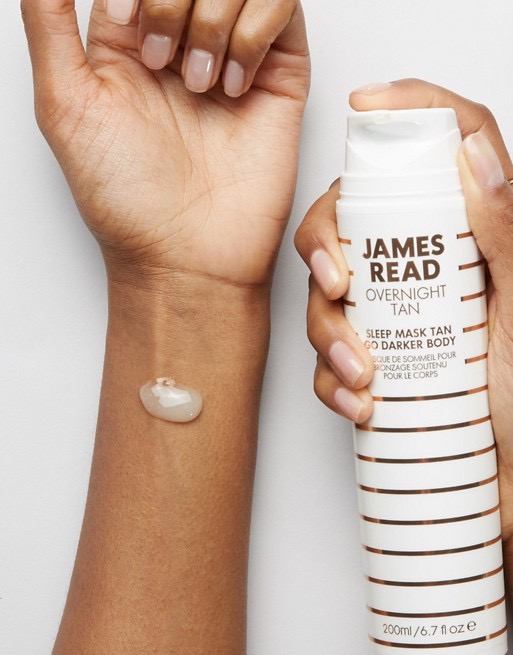 Stems For Days
Already planning your escape from the dregs of winter? You'll want your legs looking their best and that means not only breaking out the razor. Stimulate circulation, tone skin and improve the look of adipose fat with Margaret Dabbs Black Leg Masque. This mask lets you know when it's activated by changing color and instantly alleviating the feeling of poor circulation. This makes it particularly perfect for using after a long trip.
If an all over hint of a tan and toning is more of what you had in mind when you arrive to your destination, try James Read Sleep Mask Body Tan. This tanning mask features aloe vera, hyaluronic acid, and red algae to give your skin an enviable glow while you sleep or wait in coach.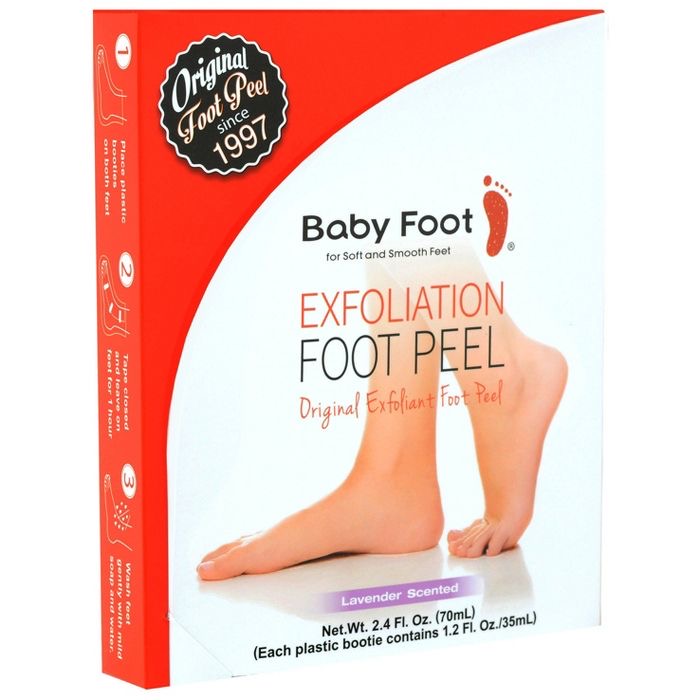 Best Foot Forward
Last year is dead and gone, and we say it's time to do the same to the dead skin on your feet. Baby Foot Exfoliation Foot Peel is another K-Beauty trick that we love because it removes all the dead and hardened skin that a simple pass of a pumice stone or a pedicure could never achieve. The two plastic booties come equipped with sixteen natural extracts that take one hour to soften and slough skin – making it the perfect excuse to catch up on your favorite Sunday night show.
This year don't brush off the little things like self-care. Taking the extra time to mask a special part of your body could be the mental health calibration that you need to feel your best in 2020 and conquer those New Years resolutions.
Additional Sources: