By JanyNicole Stehman
Over the holidays the students divided into groups and did a creative editorial photo-shoot competition we dubbed VisionCAST 2015. They were able to decide what they felt the upcoming hair and makeup trends would be, style their group members to reflect those trends and post the images online. Winners were picked by one final shot posted to their Instagram. Picking the winners proved to be incredibly difficult. We laughed, we cried, drank too much coffee and we were finally able to decide on the two best images.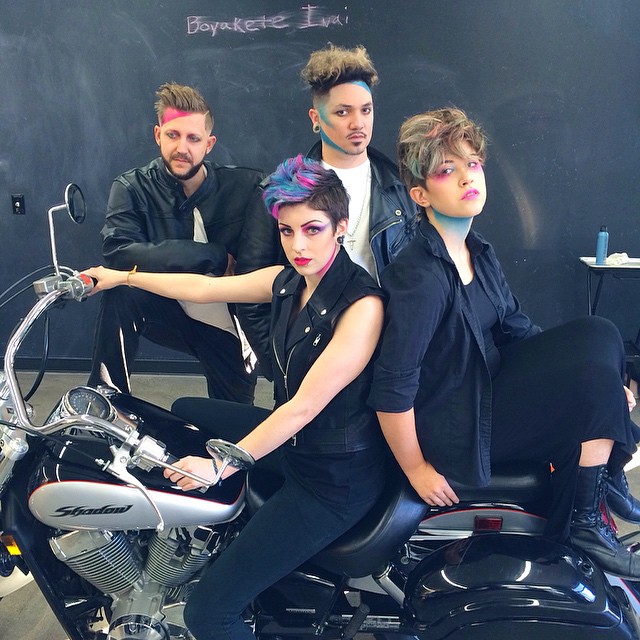 "Boyakete Inai"
The winning AM look had a Japanese theme with inspiration from the 80's punk scene and the movies Tron, Blade Runner, and a dash of Grease.  It was edgy looks with bright pops of color to offset all of the dark overtones.
Models Jeff P., Colby T., Erin D., Deia F.
Makeup by April L.
Hair by Sonya M., Keith Z., Sophia A., Nato N., Zak M.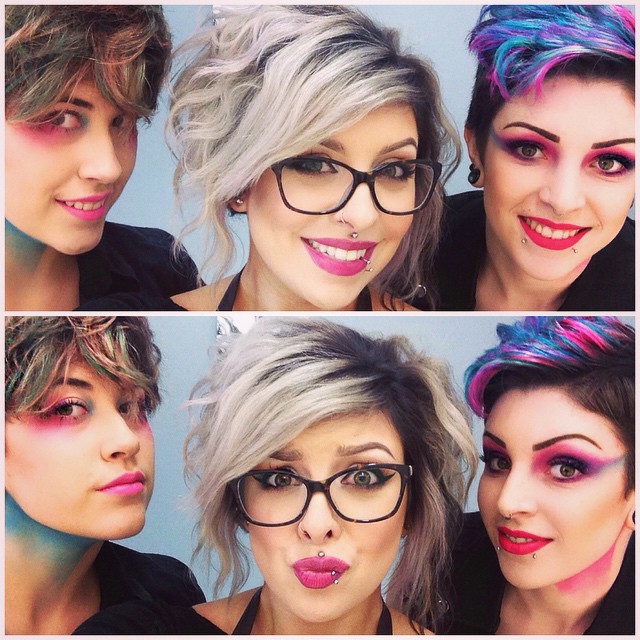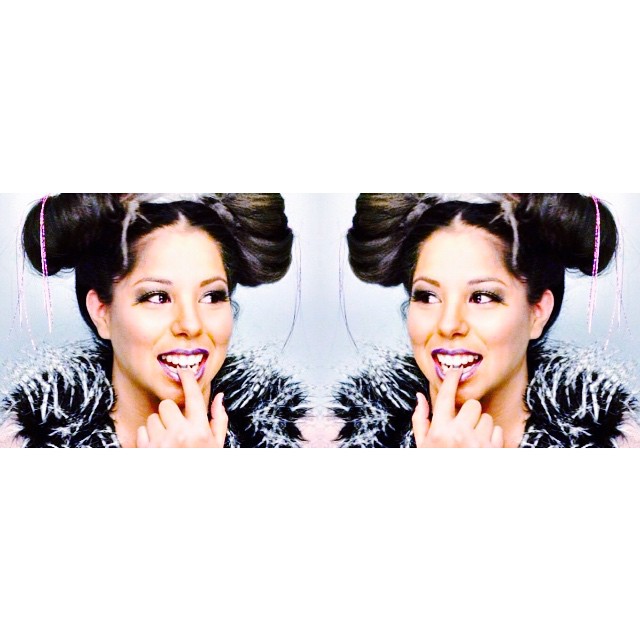 "Don't go Chasing 90''s Girl Groups"
The winning PM look was for winter 2015 and based on 90's girl groups, such as TLC and Spice Girls. It was playful with plenty of attitude.
Model Lianna F., Theresa P., Amanda I., Barbara G.
Hair and Makeup by Maira T., Angie V., Brenda P., Celina B., Berit B.
Photo's by Berit B.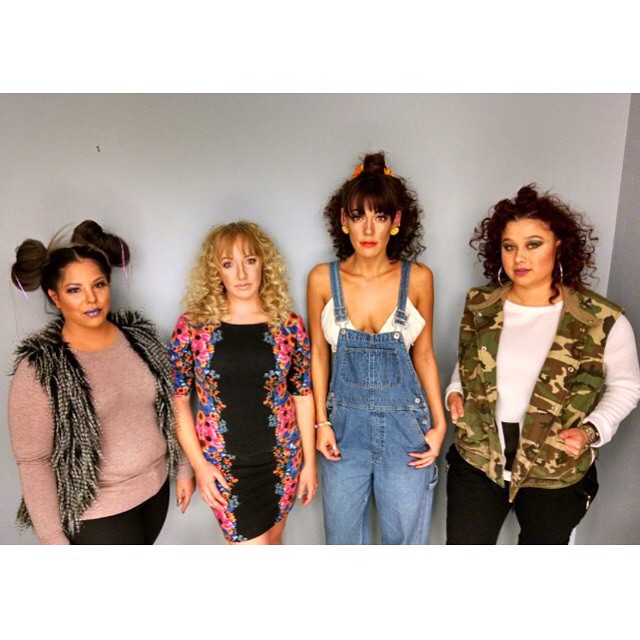 Everyone did such an amazing job and this was an incredibly difficult decision. Congratulations everyone on doing fantastic work!