By: Melissa Federico, LE and Beauty and Fashion Writer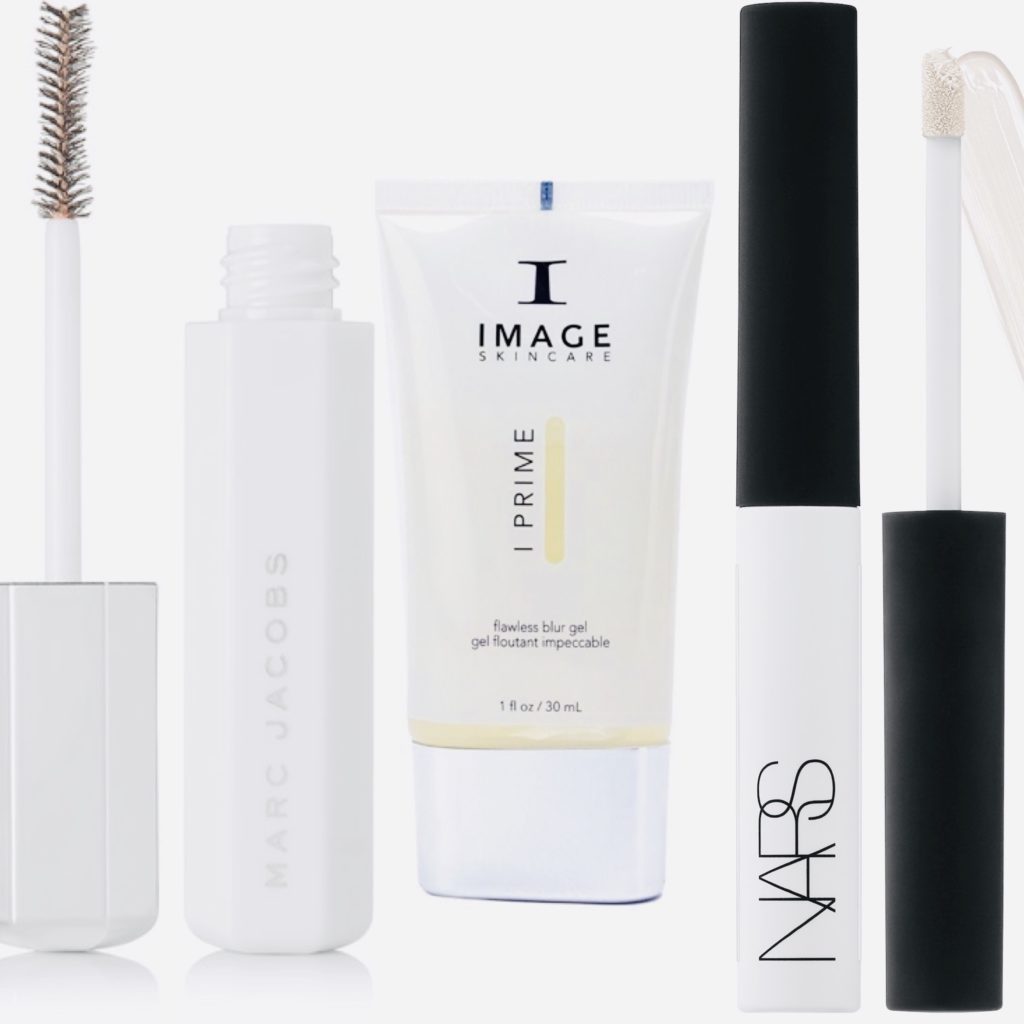 Do you find that when you use the same products as a professional makeup artist, your attempt leaves you with less than a professional look? The base of any amazing makeup look is a solid skincare routine that keeps skin in pristine condition, but the trick to keeping that look in place is in the prep work. What lies between those layers is a combination of products and professional tips that will make a huge impact on the draftsmanship of your final look.
FACE
As a smoothing layer, face primers are offered by nearly every cosmetic brand. But not all formulations are created equal, and there are some brands with anti-aging ingredients that wager they can make your complexion look better with continued daily use.
Celebrity makeup artist, Monika Blunder (IG @monikablunder), took the idea of a face primer and teamed up with a German esthetics doctor to collaborate on a product that can have added benefits. After two years of formulating, Dr. Barbara Sturm's Anti-Aging Primer comes infused with ingredients like Purslane, pentylene gylcol and hyaluronic acid to help plump up skin and blur imperfections. It's great for mixing with foundation for a natural glowy base, and as Blunder shared on her personal Instagram account, "It is one of the only primers on the market that doesn't contain any silica and it has so many beautiful ingredients."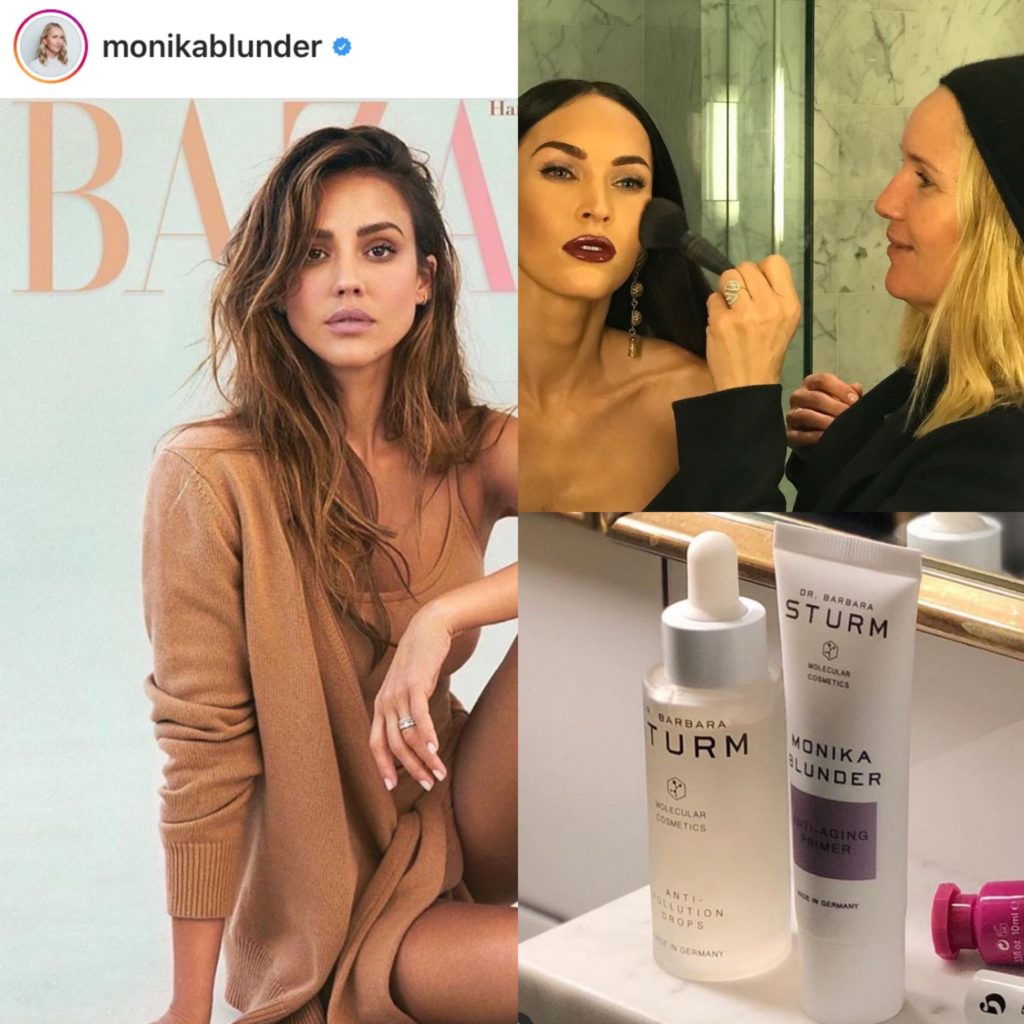 It's difficult to beat this primer and skincare combination, but there are a few other primers out there that makeup artists favor for their accessibility and quality finish. The smooth, pearlescent payoff of Fenty's Pro-Filtered Primer already has a cult following. Image Skincare's I Prime Flawless Blur Gel has a silky blend of antioxidants, botanicals and stem cells that aid in refining the texture of the skin. This is a favorite prep product for @nikki_makeup and after watching a multitude of her tutorials, it does deliver on the dewy, fresh-faced finish.
EYES
Concealer is a hero product in any makeup bag, and there's a concealer that has been real champion lately. A favorite low street option, Revlon's Colorstay concealer has proven that it won't slip – especially on oily complexions. The trick with concealers is to apply a small amount of product at a time with a fluffy brush. Be careful not to buff it into skin too close to the lash line. @nikki_makeup often talks about this technique in her video tutorials. She promises it will give you that airbrushed, clean effect with your undereye makeup. She also encourages setting your look with a soft powder.
Baking is another makeup trend to embrace – even if you're not entirely sure what it means. Essentially, you're leaving a translucent powder to sit (for at least five minutes) and melt into the skin. This helps set the under-eye makeup for a flawless finish. From editorials to video tutorials, Laura Mercier's Secret Blurring Powder is worth the hype, because it is a weightless finely milled powder, that keeps everything from creasing. It can also be applied before doing makeup to catch any eyeshadow fallout. When it comes time to set the entire look, be sure to swirl and tap the excess product before very-lightly dusting under the eye, and any other area where you want to minimize shine.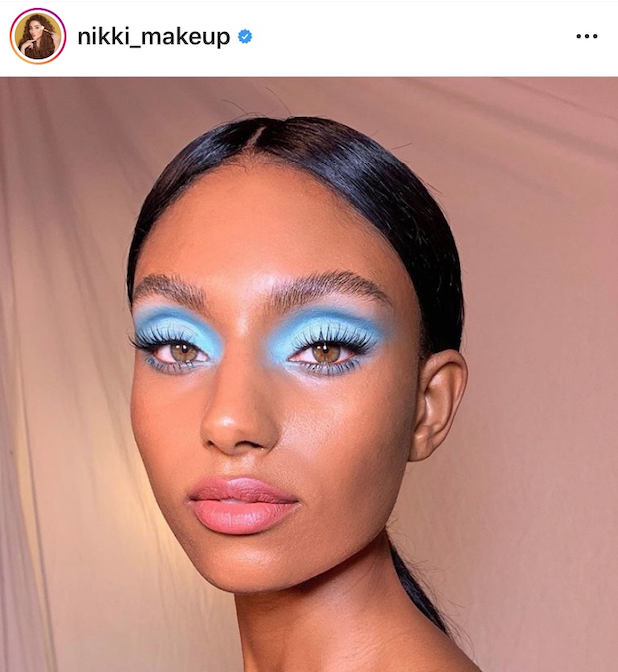 Nars Pro-Prime Smudge Proof Eyeshadow Base is lightweight and creates a seamless canvas, due to their unique polymer and mineral powder blend. This helps to give the primer a firm finger grip as your depositing color, and the deep-sea extract and antioxidant rice extract helps it to dry instantly.
This combination of skincare and makeup has been popular with many cosmetic brands. Estee Lauder's Double Wear Instant Fix 24 Hour Concealer that has an ingenious double wand, with a hypoallergenic hyaluronic acid under eye serum on one end, and a concealer on the other. There is a broad range of colors that will make it easy for anyone to find their exact match, and with combination of the serum and concealer will truly make a difference. Not only does it hydrate for a smoother application, but it helps the concealer set naturally.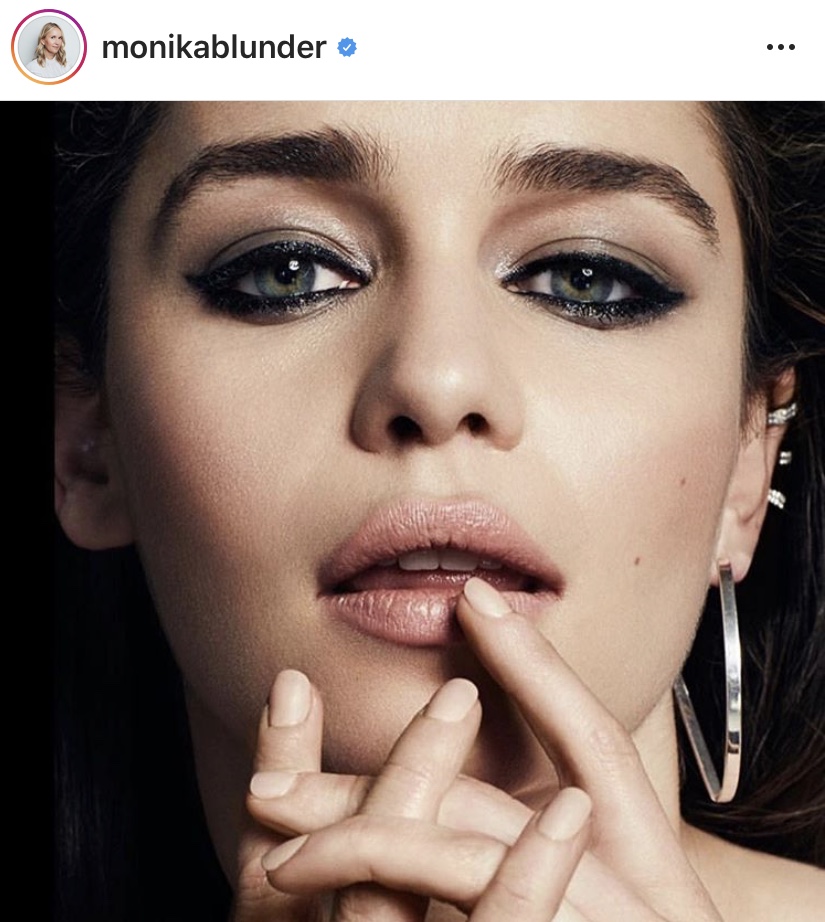 BROWS
@Nikki_Makeup's soothing British accent makes her Instagram videos very binge-worthy, and she regularly features step-by-step tutorials on the beautiful faces of Rosie Huntington-Whitely and Elsa Hosk. She has a dramatic flair with eyes and a flawless technique that she demonstrates with both high and low street products. Although she just launched her own false lash line with @sweedlashes, her signature look is undoubtedly the brushed-up soap brow.
A favorite for the hold, Nikki claims that combining this special soap and solution from @soapbrows by West Barn Co gives the eyebrow products grip and something to hold onto while making the most of your natural brow shape. Nikki often favors Anatasia dip brow and an angular liner to mimic the look of real hair and achieve an overall natural and soft brow.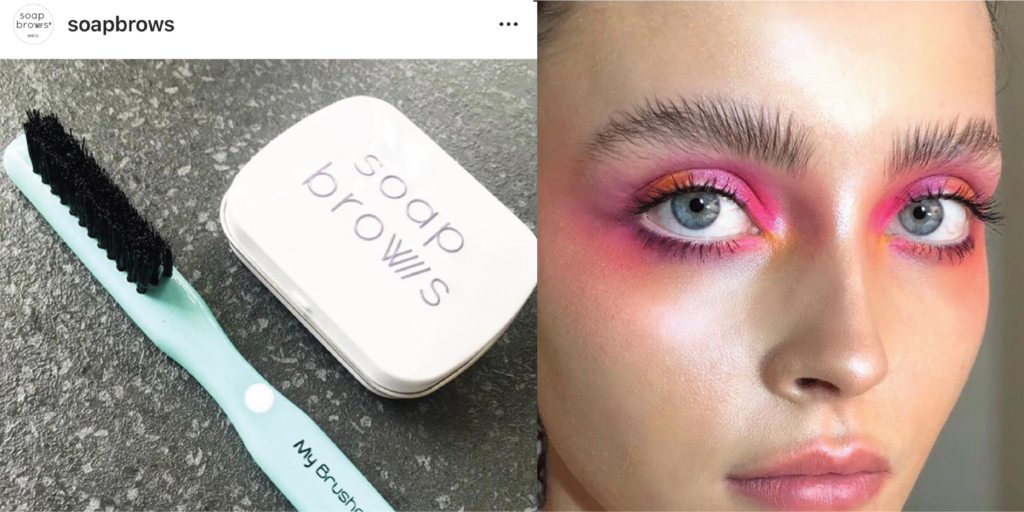 LASHES
According to highly sought-after makeup artist, Hannah Murray, "Super exaggerated and intense but somehow delicate lashes are on-trend." For an everyday look that feels just as fresh, fluffy and long, it is important to use a conditioning base before you apply mascara to build up a base. To get the same editorial finish Murray achieved in her W Magazine shoot, use the Velvet Epic Lash Primer from Marc Jacobs Beauty. The final step for this false lash will take a few layers of super black mascara. The 3D brush from Chanel Beauty's Revolution de Chanel mascara deposits thick, full layers without clumping.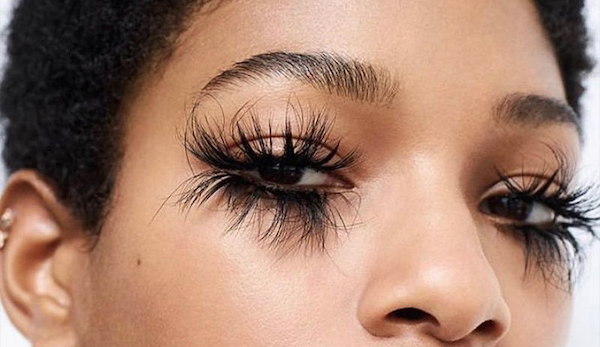 LIPS
As a finishing step, you want to make sure your lipstick is on point – without compromising the rest of your look upon application. Lisa Eldridge has a best-selling book, Face Paint: The Story of Makeup, and a lipstick line inspired by authentic shades once worn by famous starlets like Audrey Hepburn. Her flawless execution of a bold statement lip, combined with a fresh face for that ephemeral vibe has become a signature style we often seen on her quintessential "English Rose" clients: Keira Knightly, Eva Green, Gemma Arterton, and Kate Winslet.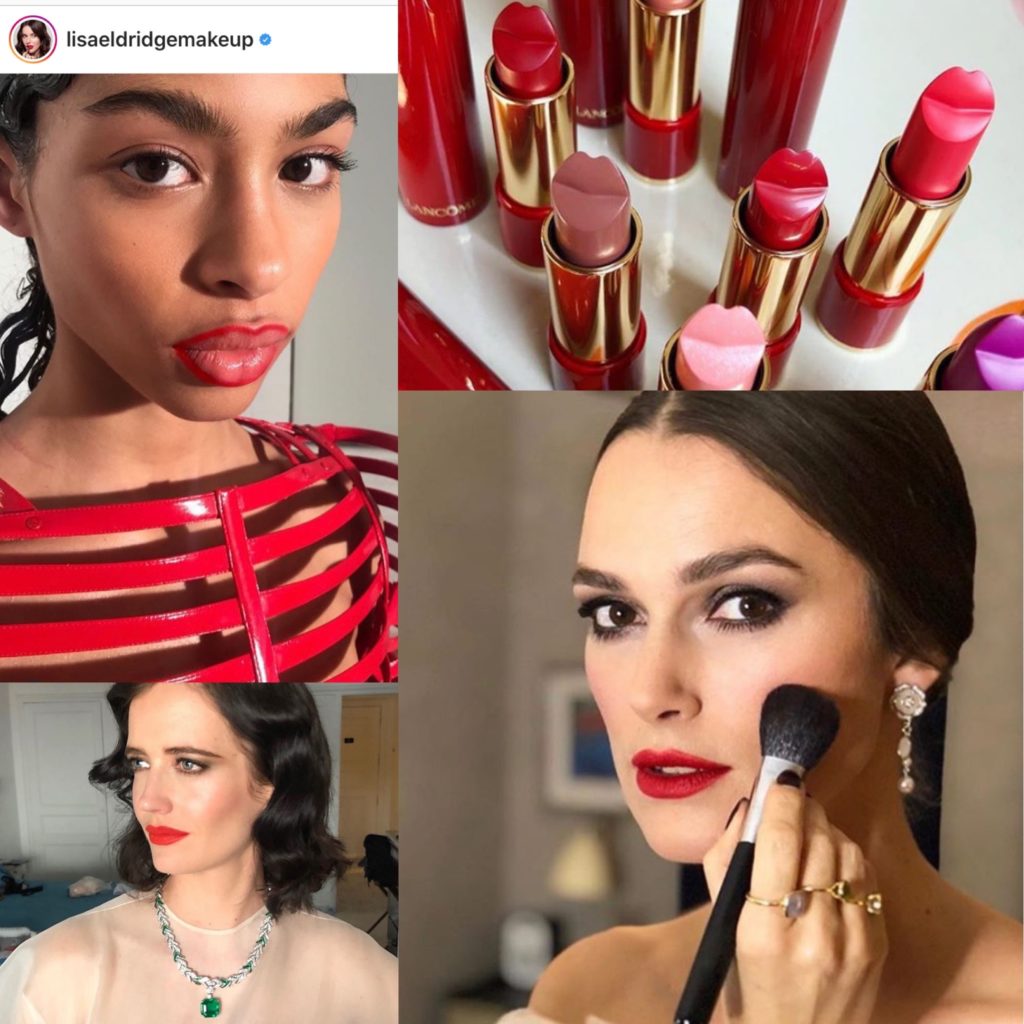 To get the same precision with a bold look, you have to start with a freshly moisturized base. Begin by gently rolling and buffing dead skin off lips with a little lip balm and a cotton swab. Then apply a hydrating lip product. We like the antioxidant Lip Enhancer by 3D Beauty as a prep before applying lipstick because its soothing and melts upon application. Then use a lip brush instead of applying directly from the bullet. Eldridge favors the precision of the retractable lip brush from MAC. This technique really helps your lipstick last longer, and it minimizes the need for a lip liner because you are able to work the color into the lips. Deposit a base layer and start along the natural lip line to build up the shape. Pro tip: If you draw beyond the lip line use a cotton swab dipped in concealer or primer to blend and conceal.
By taking a few extra steps before applying make-up, you too can create an amazing look that lasts. These tips can help you get that professional edge, or just help you embrace a trendy bold lip. Remember like any art form though, practice makes perfect, so use that time we saved you from scouring hours of video tutorials to create a beautiful look that is distinctly you.